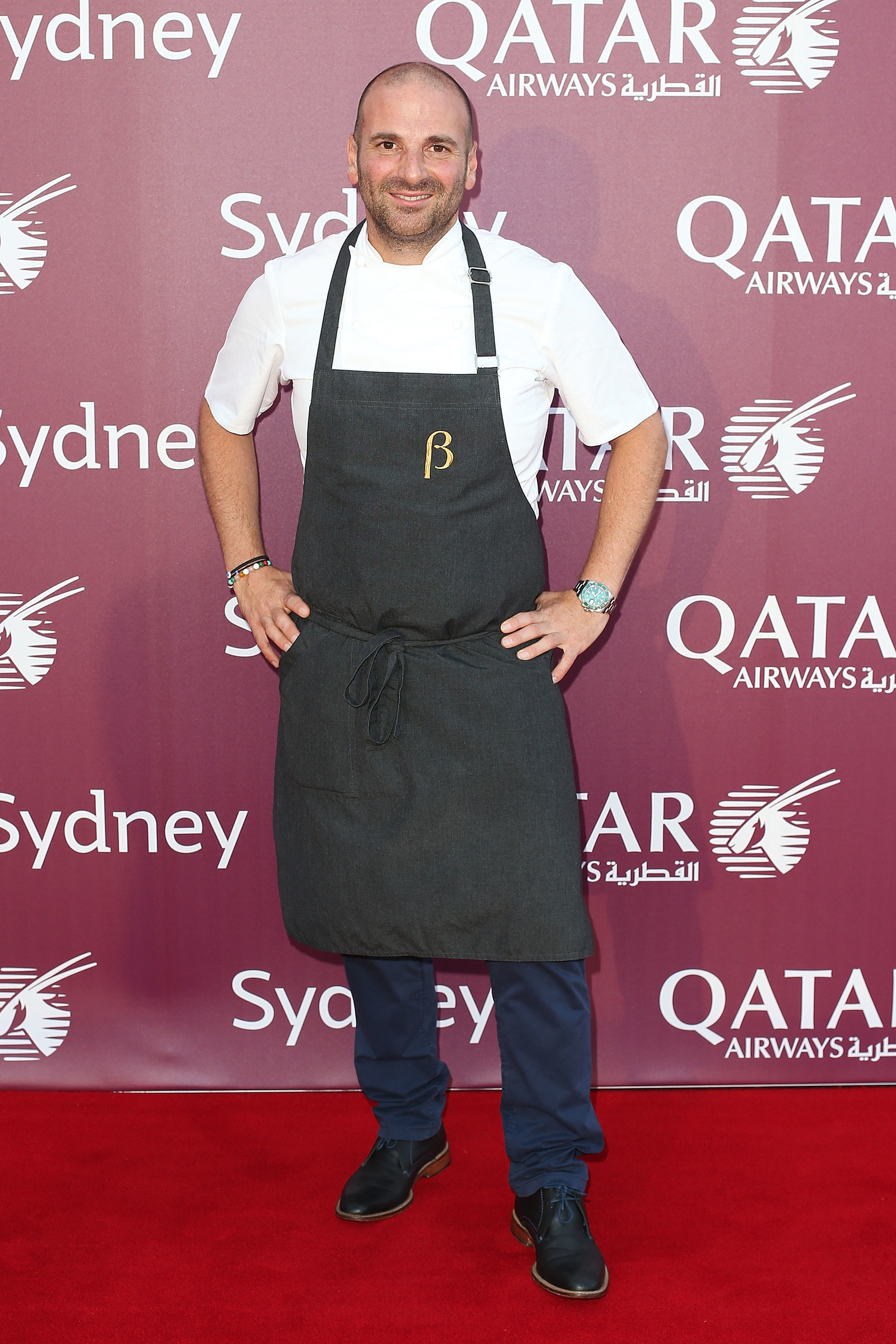 The 38-year-old chef did not appear in person in the Downing Centre Local Court in Sydney on Thursday morning.
His barrister Brendan Green told the court his client would be pleading guilty at the next hearing, the date of which is to be determined.

Video footage from after the match showed the TV personality, who is a Melbourne Victory fan, walking on the perimeter of the field and reacting to spectators at Allianz Stadium after Sydney FC's penalty shootout win.
Calombaris, 38, can be seen moving from the field towards the man, who is standing in the crowd.

In a statement released last month, Calombaris said he was "really disappointed" over the incident.
"While I am not proud of my reaction to the situation, I was offended by a spectator yelling out abusive and derogatory comments about my family," he said.
"I have spoken to Melbourne Victory FC and Football Federation Australia today to report the situation and I'm truly sorry that this has happened."
Calombaris will be back in court on September 8 for sentencing.