This Catholic Archbishop Has Defended Comparing Legalised Abortion To Nazi Germany
"Wrong way. Go back."
Brisbane archbishop Mark Coleridge has released a video in which he defends comparing the decriminalisation of abortion in Queensland to the eugenics program of Nazi Germany.
On Sunday, the Courier Mail published an article in which Coleridge said he opposed an independent bill seeking to decriminalise abortion in Queensland because he was worried women would have later term abortions and use abortion for gender selection and for cosmetic reasons.

"The journalist mentioned the eugenics of Nazi Germany and... I couldn't deny the historical facts," Coleridge said in the video, which he released on Monday afternoon after declining to be interviewed by BuzzFeed News.
Coleridge assured viewers the church's position was "genuinely pro-woman".
"Women are damaged by abortion," he said.
When he offered in the Courier Mail article to "counsel" the state's premier and deputy premier on the issue, he had "no intention of setting up a situation of the archbishop versus the premier and deputy premier", he said.
Queensland deputy premier Jackie Trad, who is a pro-choice Catholic, responded to the original comments on Facebook yesterday, saying she didn't need any counselling about her position on abortion: "I have been pro-choice all my adult life."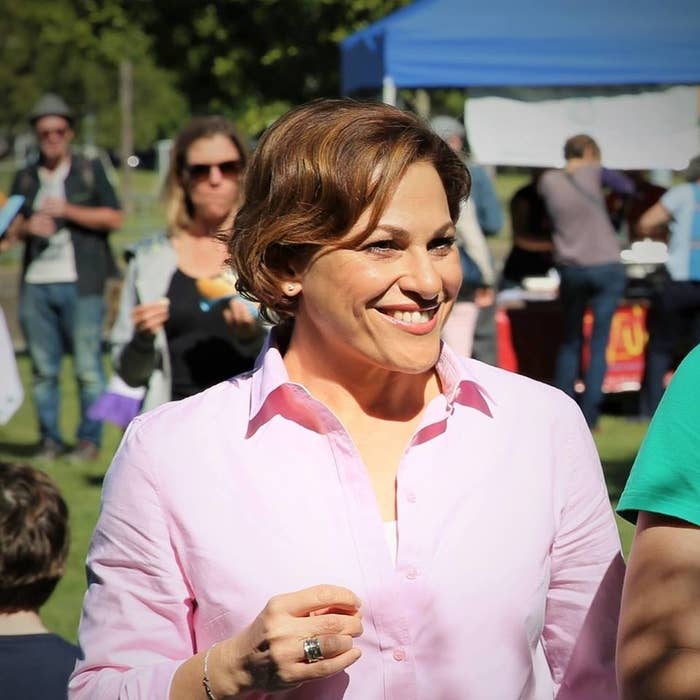 "I am a Catholic but I'm also a woman and I simply disagree with the church's views on a woman's right to choose," she said. "It's also sad that we have reached a new low in this debate when women who have abortions are compared to Nazis."

Today she told reporters that Coleridge should focus on the findings of the Royal Commission into Institutional Responses to Child Sex Abuse, which has uncovered widespread sexual abuse of children within institutions run by the Catholic Church, rather than "what is before the Queensland parliament".
In the video, Coleridge said the royal commission had made him see a link "between abortion and child abuse".
"A church which has been strong in defence of the unborn has to be no less strong in defending the young and vulnerable whenever and wherever," he said.
Unlike most other Australian states, abortion remains a crime in Queensland and is only legal if performed to prevent serious danger to a woman's physical or mental health.

Under proposed changes to the law, put forward by independent Cairns MP Rob Pyne, abortion would become more accessible up to 24 weeks gestation. After 24 weeks, pregnant women could still have an abortion if her doctors reasonably believed continuing the pregnancy would involve greater risk of physical or mental injury than if it were terminated.
BuzzFeed News asked Coleridge what evidence he had that women accessed abortion because they were "worried about [their] figure[s]". He declined to comment.
Coleridge had a very clear message for Queenslanders who support the decriminalisation of abortion.