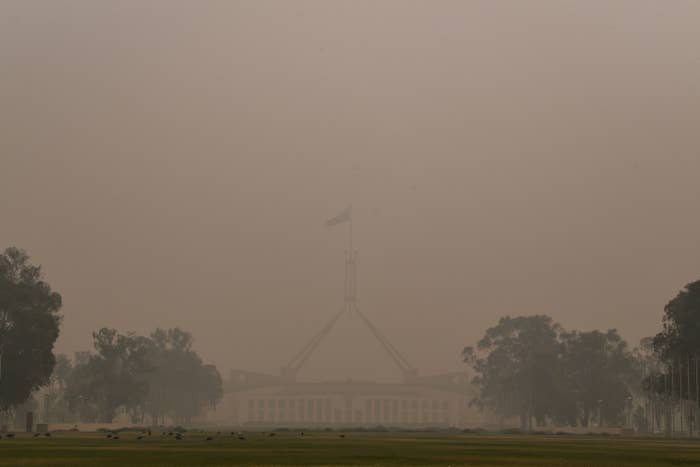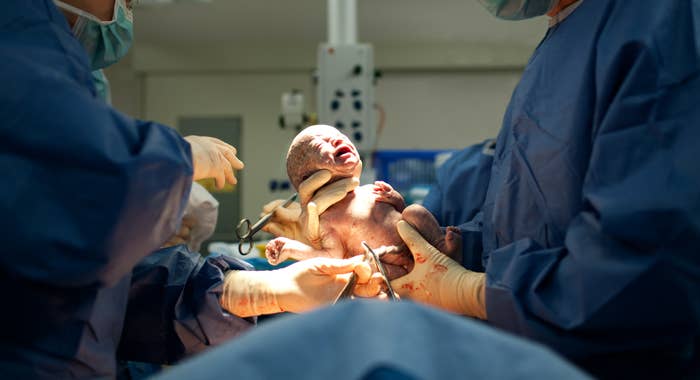 On Friday morning, as the bushfire death toll ticked over 20, Robson performed a Caesarean delivery.
"The mum could smell the smoke," he said. "She said, 'I don't feel so good about all of this' and I said 'to be honest I don't feel that good either'."
Robson, the former president of the Royal Australian and New Zealand College of Obstetricians and Gynaecologists, reflected on how different the atmosphere was in birthing suites back in the year 2000.
"When I would deliver in 2000 you felt that this baby would face abundance and there was this optimism," he said. "We had all been through this stupid Y2K bug thing and there was this sense that we were on the cusp of something really great... There was a sense that people could solve big problems but that sense seems to be very ephemeral, it has evaporated."
He has wondered what "the new normal" will be for the children he is now delivering.
"I feel it so viscerally, that you deliver a baby and you think, 'wow isn't this the greatest moment of someone's life' and just behind it now there is this apprehension about what this child will face," he said.
Robson said antenatal appointments this week have been just as tense as deliveries.
"Particularly this morning, after these unbelievable images with kids in gas masks in boats escaping this apocalyptic wall of fire," he said.

All of his patients had either come back from the South Coast or had relatives affected by the fires there.
One of his pregnant patients had learned her parents home had been "wiped out" on the NSW South Coast, a popular holiday spot for Canberrans, where hundreds of homes have been lost this week.
"Every single mother-to-be and every single dad-to-be I've seen today has expressed to me anxiety about what the future holds for the child they're carrying."