The first front page of the year from the New York Times featured an image taken by Matthew Abbott, showing a kangaroo bounding past a burning house.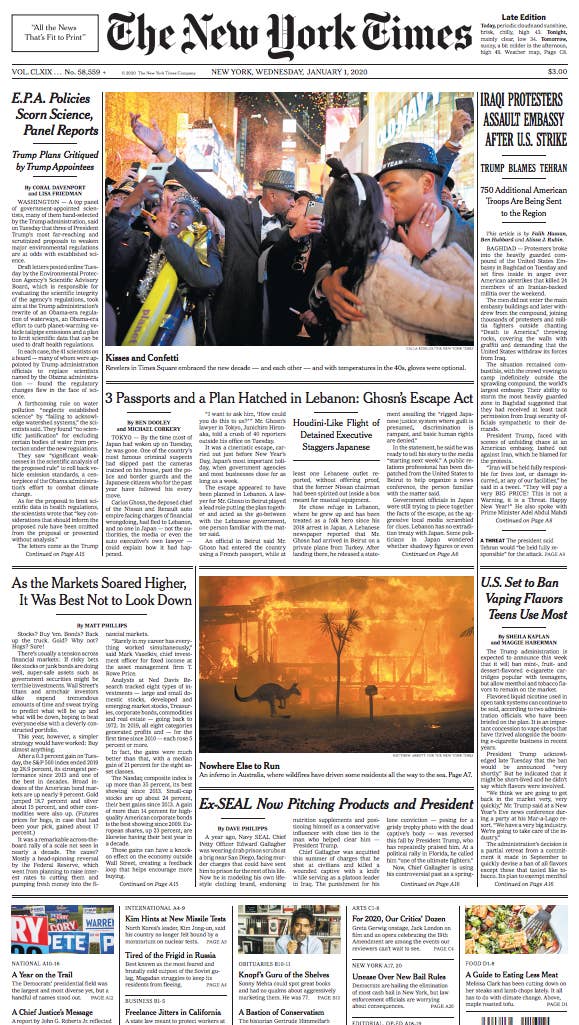 "Australia is normally hot and dry in summer, but climate change, which brings more frequent and longer periods of extreme heat, worsens these conditions and makes vegetation drier and more likely to burn," the corresponding story read.
As did the front page of British newspaper the Daily Telegraph on Jan. 2.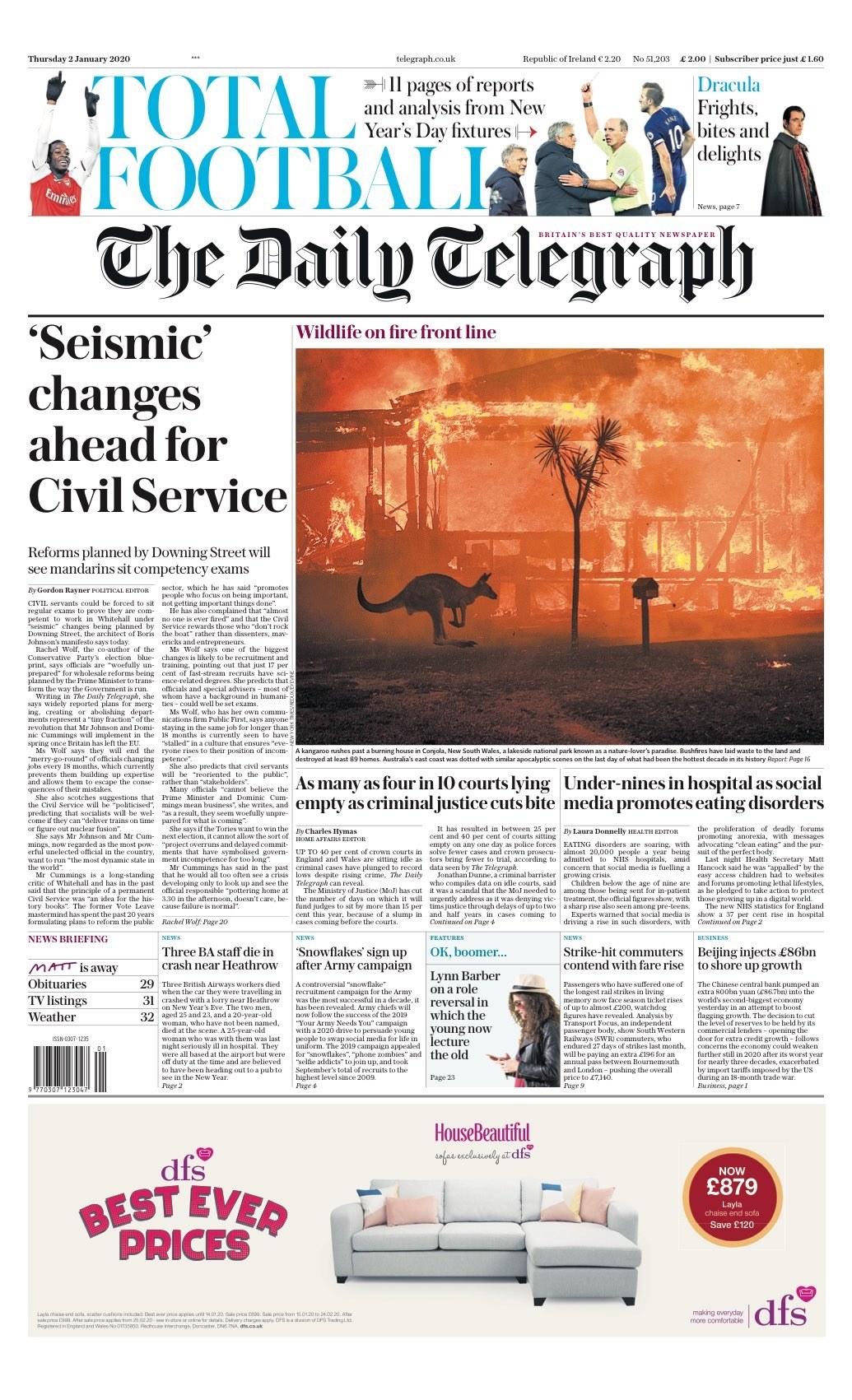 And the Times.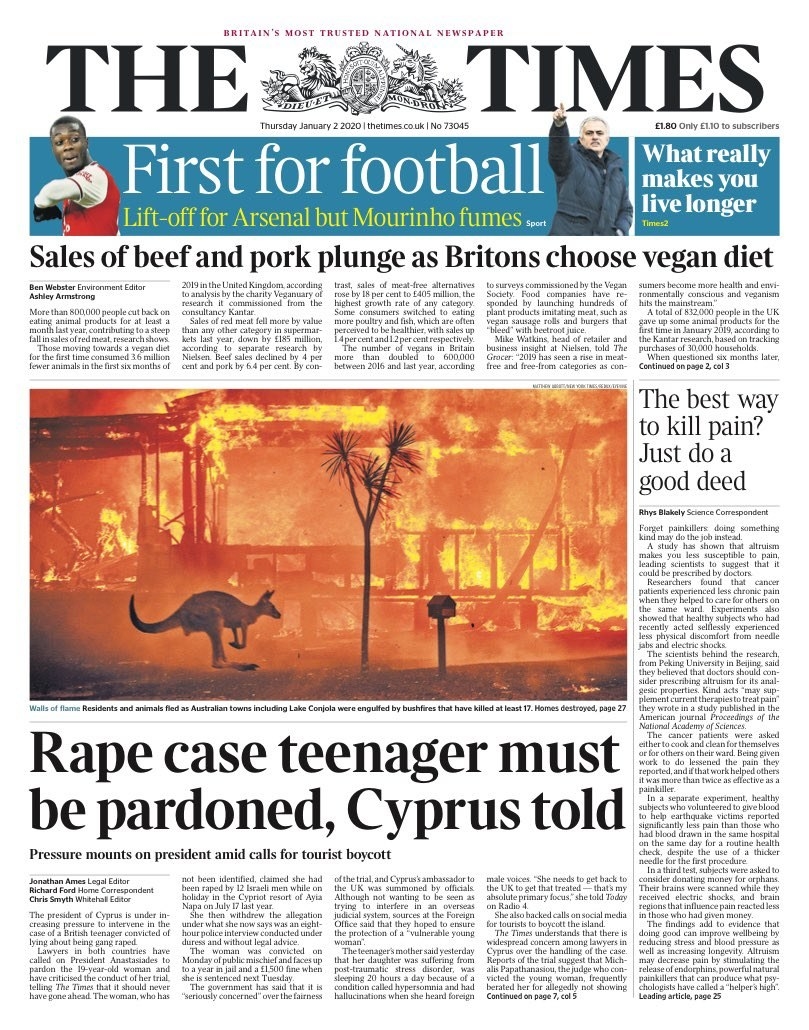 International daily newspaper the Financial Times, headquartered in London, also used the image of the kangaroo.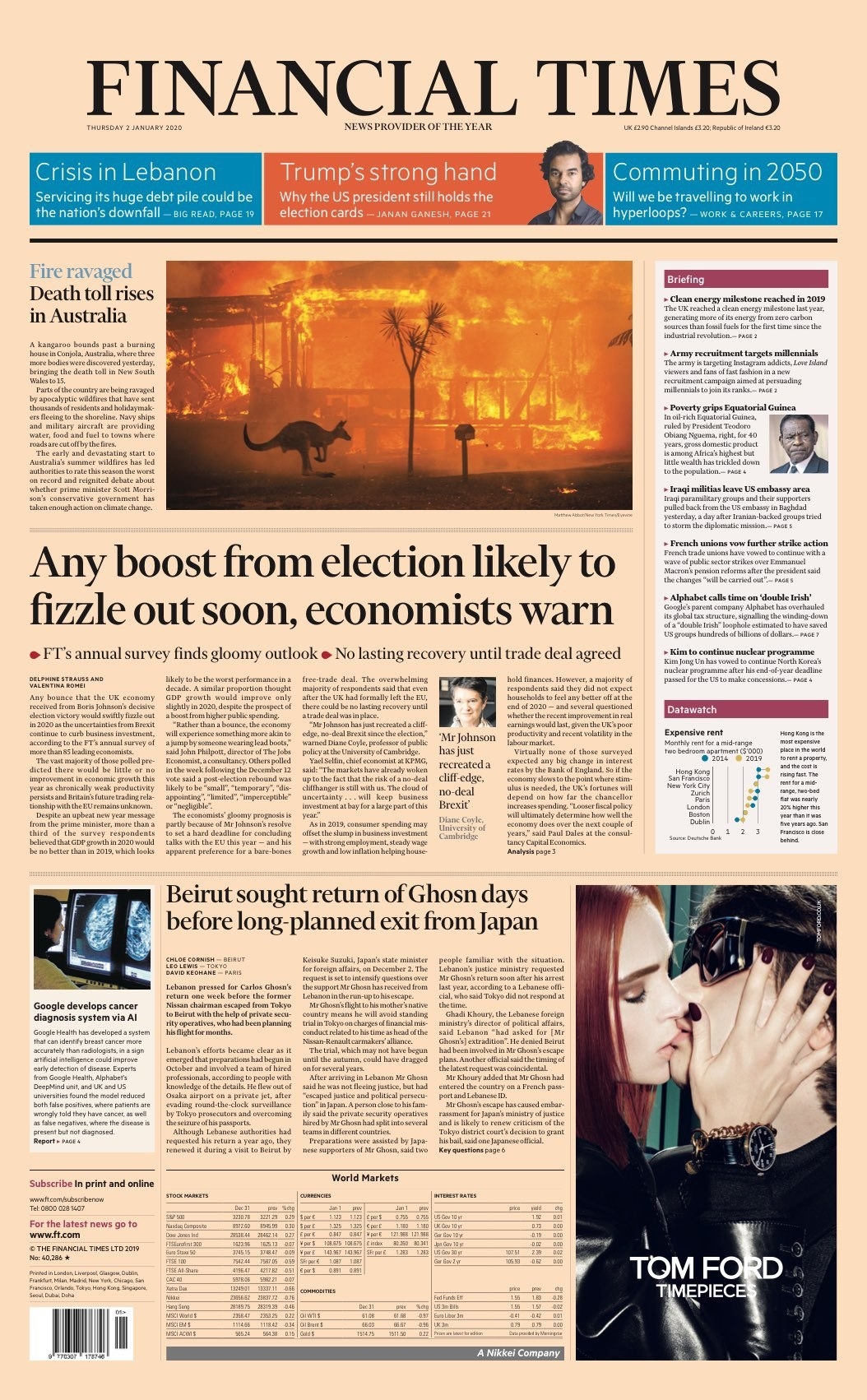 So did the Guardian.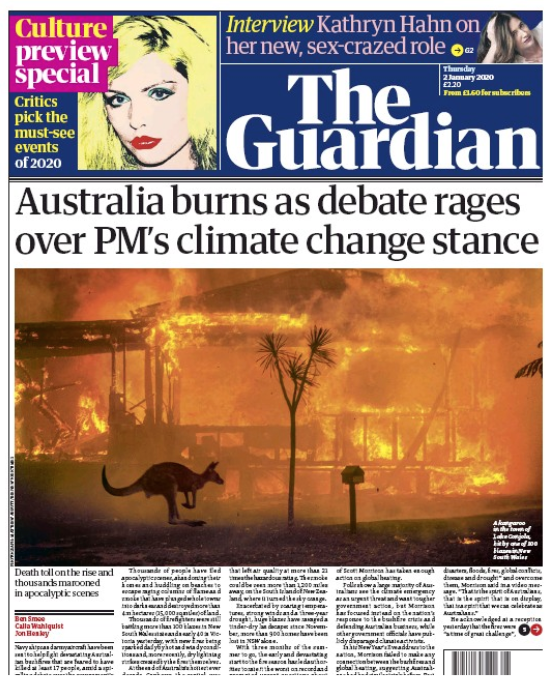 And Canadian newspaper the Globe and Mail.
Britain's i newspaper also had the fires on the front page.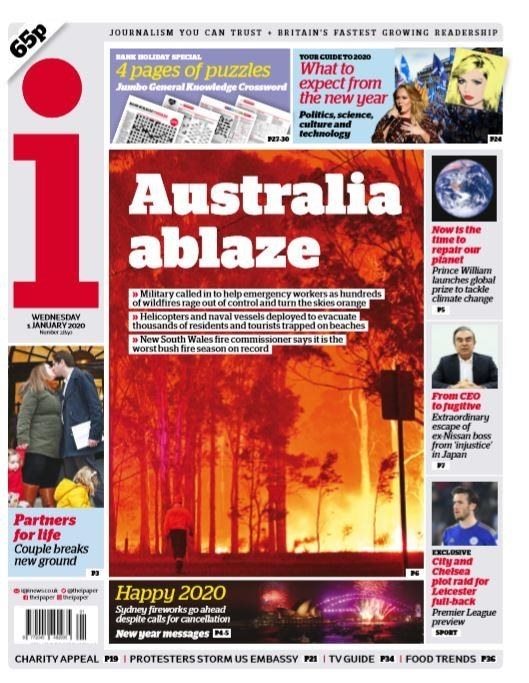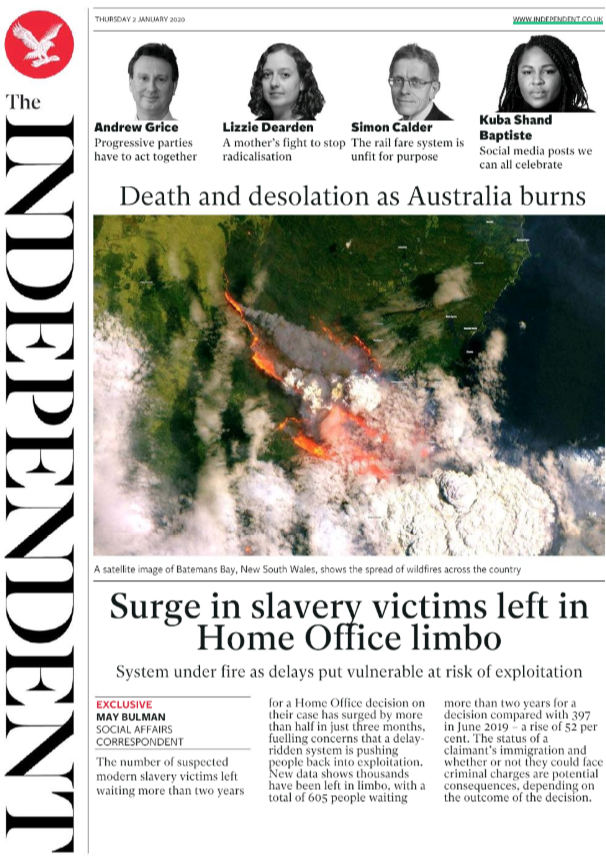 The next day the paper followed up with another image of the bushfires and the headline: "This is what a climate crisis looks like".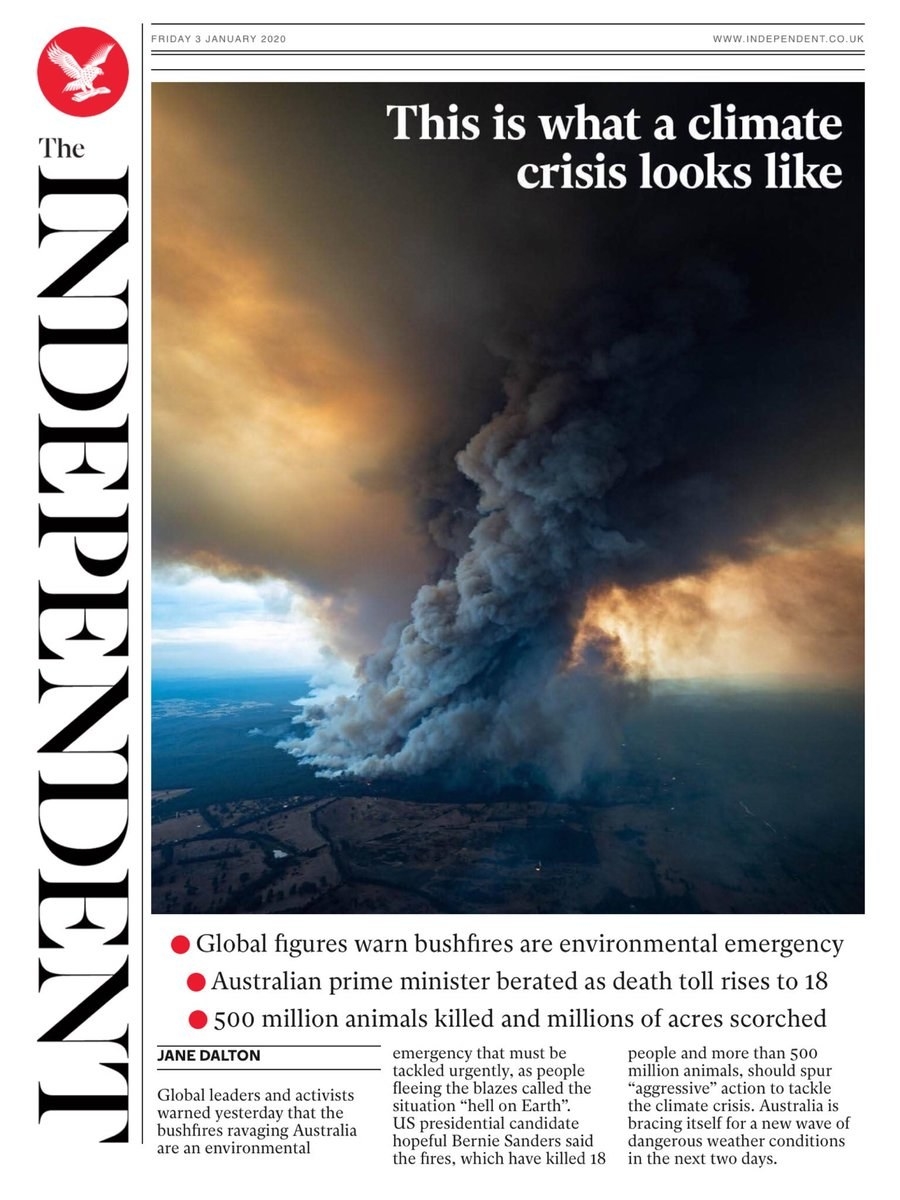 Metropolitan daily newspaper the Dominion Post published in Wellington, New Zealand, featured a resident from the town of Mogo on NSW's south coast where a zoo was saved but businesses were razed to rubble.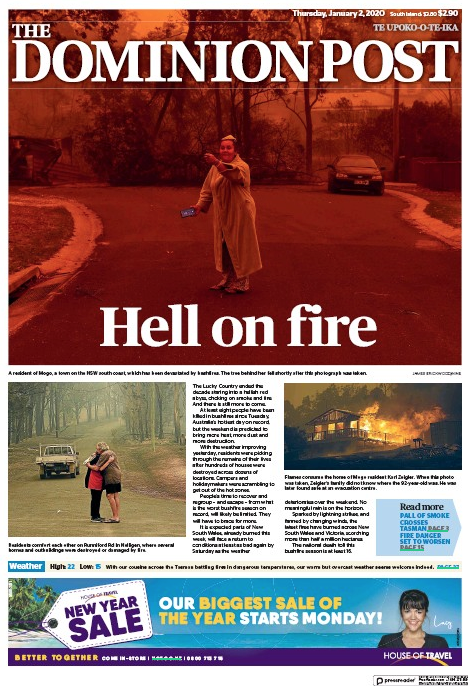 "The Lucky Country ended the decade staring into a hellish red abyss, choking on smoke and fire. And there is still more to come," the front-page story read.
Another New Zealand newspaper, the Press, on Friday published a front page updating readers on the situation in Australia.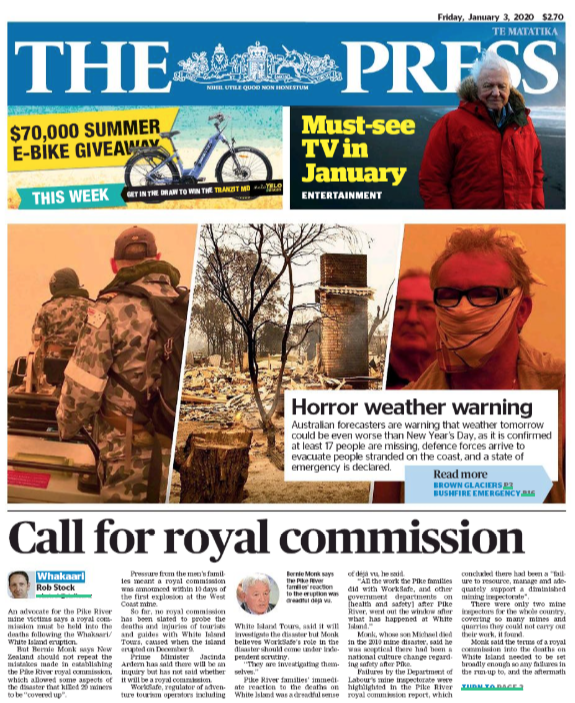 Earlier this week, parts of New Zealand were shrouded in smoke from Australia's fires, burning more than 2,000 km away.
Flemish daily newspaper published in Belgium De Standaard featured two Australian firefighters on its front page on Thursday.
"Australia's fight against fire" read German daily newspaper Der Tagesspiegel's front page on Thursday.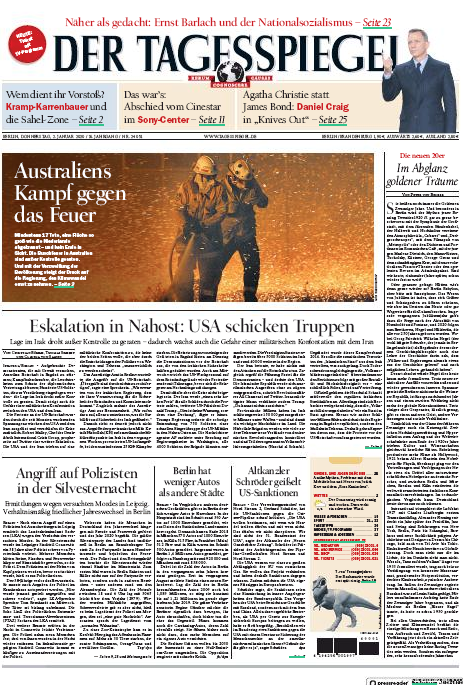 The same day the front page of Italian daily newspaper the Corriere Della Sera read: "Australia in flames, escape to the sea".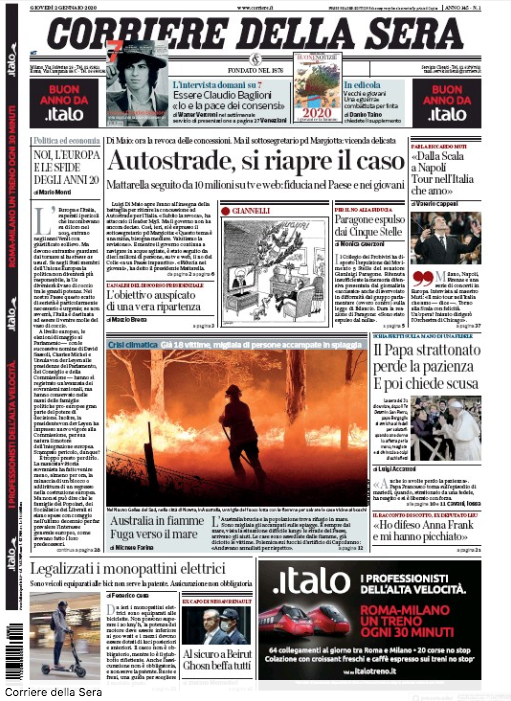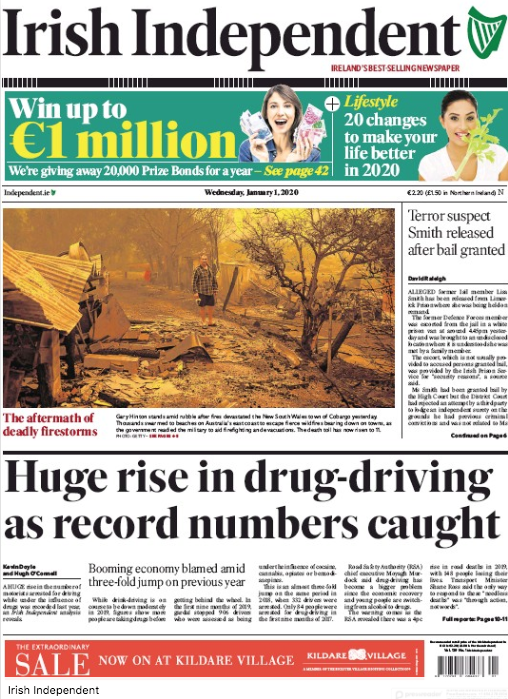 On Friday, the Balita newspaper in the Philippines featured a picture of a firefighting helicopter tackling a bushfire near Bairnsdale in Victoria's East Gippsland.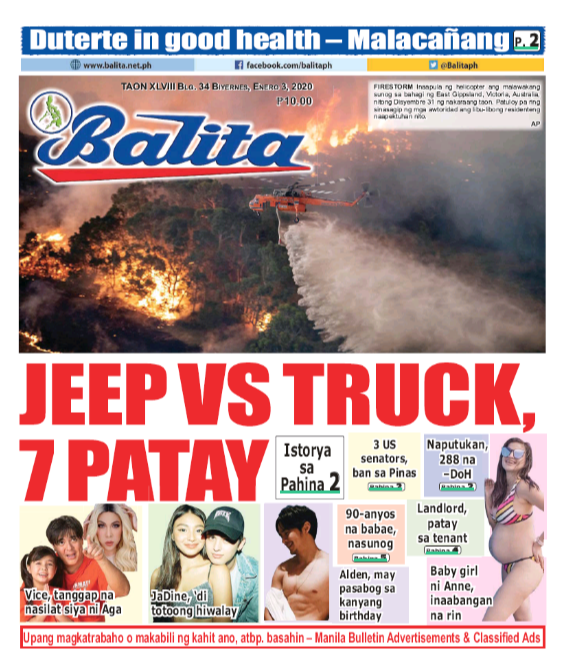 The same day, a picture of the fires in NSW featured at the top of Singapore broadsheet the Straits Times.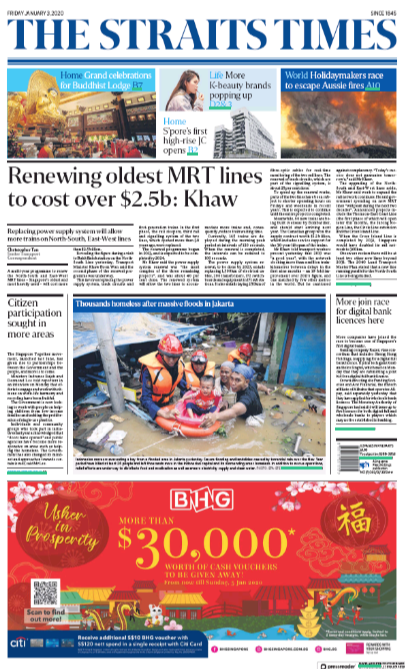 The New Year's Eve blazes blanketed global front pages, but coverage of the disaster bushfire season has been slowly growing since "catastrophic" danger warnings were issued in mid-November.
Just before Christmas, the Financial Times editorialised that Australia's bushfire season had been "exacerbated by a regrettable lack of leadership from the prime minister, Scott Morrison".
The Washington Post described Australia as a "poster child for climate change" in a piece about rising heat levels in the sea.
New York magazine argued that the world is covering the fires as a "scary ... local news story" and not a climate disaster.
"Those California fires transfixed the world's attention, but while the ones still burning uncontrolled in Australia have gotten some media attention outside the country, in general they have been treated as a scary, but not apocalyptic, local news story," David Wallace-Wells wrote.