This Right-Wing Politician Wants You To Pay Less For Tampons And Love Your Labia
He once tweeted at a women's rights activist telling her to "shut the fuck up".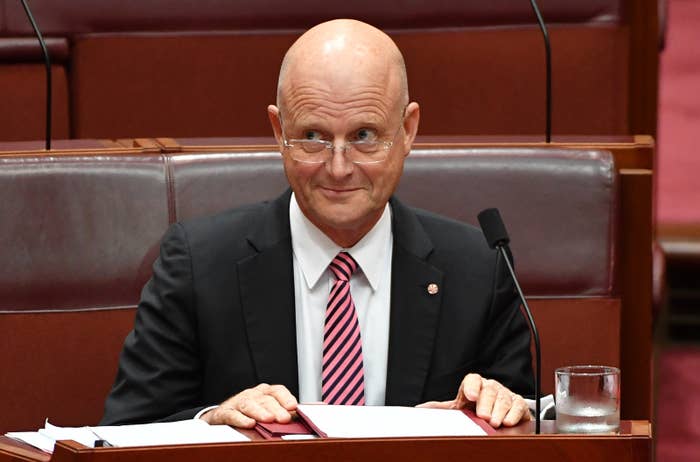 The push to remove Australia's "tampon tax" found an unlikely ambassador this week when senator David Leyonhjelm used Senate estimates to revisit the question of why women pay the 10% goods and services (GST) tax on feminine hygiene products.

"The section 38.45 of the GST act makes medical aides and devices GST-free provided that they're widely used by people with an illness or a disability," Leyonhjelm said, pointing out that incontinence pads are free of the GST but sanitary pads are not.
"Is it a principal tax policy that the tax treatment of fluids leaking from the body should differ depending on how many people should suffer such leaks?" the Liberal Democrats senator asked on Tuesday.

Marisa Purvis-Smith, from the Treasury department, advised Leyonhjelm that the issue had come up before and any changes to the GST must "go through all the states and territories".
"Is it within the power of the Australian Tax Office or the minister to reclassify menstruation as a disability which would then facilitate pads and tampons to become GST-free?" Leyonhjelm asked.
The question was taken on notice.
Last year the Senate rejected a push to get rid of the GST on tampons, pads and other sanitary items.

At a different estimates hearing on Wednesday, Leyonhjelm also expressed concern that women are getting labiaplasty surgery because porn classification guidelines are exposing them to airbrushed versions of their genitalia.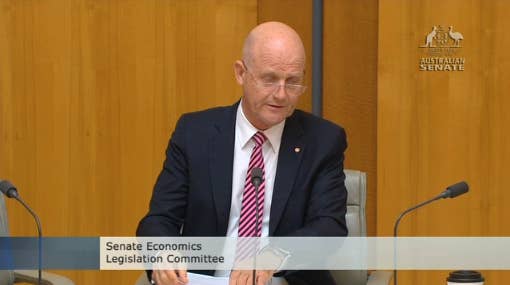 "Now those guidelines I understand state that soft corn... soft core porn publications may depict genitals but there must be little or no detail and what is depicted can't be prominent and realism counts as a factor against classification of soft core porn," he told Senate estimates.
"So where this is leading is I'm wondering if you're aware of the argument that these guidelines have lead to the frequent airbrushing away of prominent features of female genitalia?

"Are you aware of the argument that this airbrushing which is said to be occurring has contributed to a misunderstanding among women as to what is normal and that this misunderstanding has contributed to an increase in the number of women seeking labiaplasties?"
Data released in 2016 found that requests for labiaplasty procedures, which involves the removal of folds of tissue around the vulva, performed in Australia increased threefold from 640 in 2001 to more than 1500 in 2013.
When staffers from the Communications department said they were "not aware" and had "no knowledge" of this phenomenon Leyonhjelm told them: "You must move in sheltered circles, madame and gentleman because i have heard that quite often."
The question was taken on notice.
David Leyonhjelm is not often lauded as a feminist.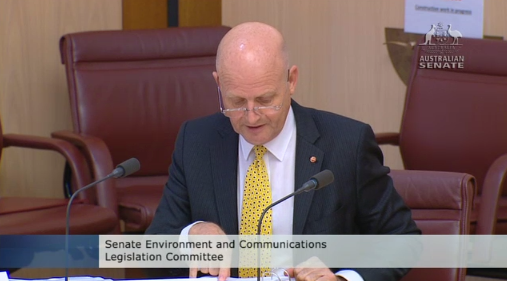 In 2015 he refused to apologise for allegedly calling former prime minister Julia Gillard a "mangy dog".

In 2016 he advised a woman's rights activist who was trying to ban sexist slogans on Wicked Camper Vans that she should "STFU" [shut the fuck up], on Twitter.
And last year he hosted a question and answer session with alt-right provocateur and vocal critic of feminism Milo Yiannopoulos at Parliament House.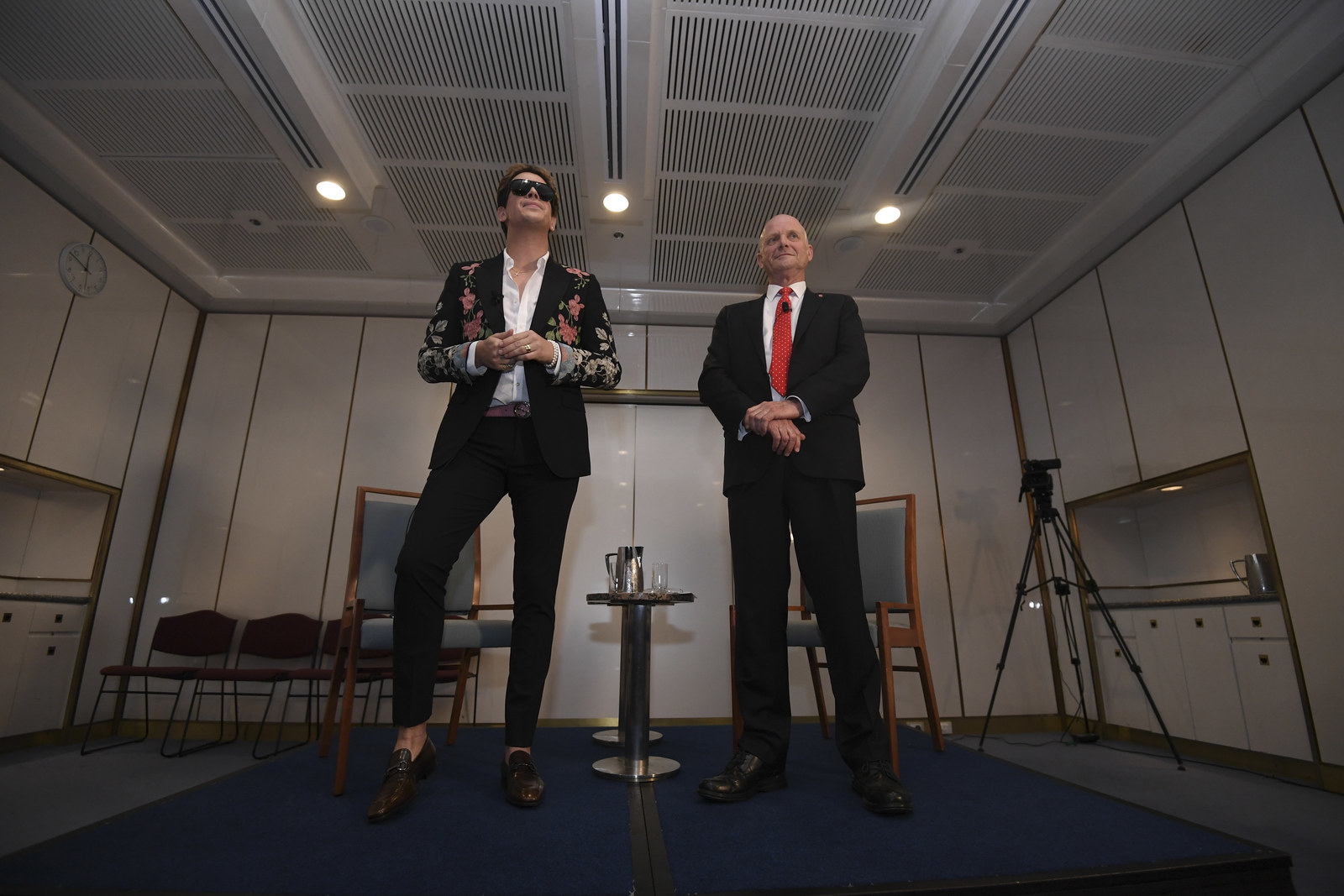 Yiannopoulos said at the event: "What feminism has become - since it has run out of things to complain about - is a mean, vindictive, sociopathic, man-hating movement."
Last year Leyonhjelm also penned a column in which he argued "domestic violence against women is increasingly uncommon" and the fight to end it was a "ridiculous political pantomime" in which male victims were let down.