An Australian Journalist Has Been Arrested On Manus Island
"We are really worried about her."
This photo shows Australian journalist Nikala Sim having lunch with Manus Island detainees on Wednesday.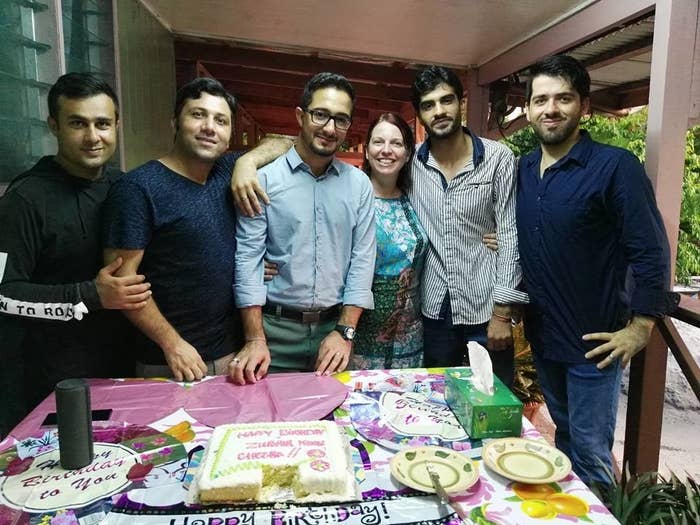 Two days later, a woman believed to be Sim was placed under "a kind of house arrest" by immigration officials and told she would be "deported" on Friday afternoon, refugees detained at the Australian offshore detention centre told BuzzFeed News.
"She was arrested yesterday and is detained a few blocks away from [hotel] Kohai Lodge," one detainee told BuzzFeed News.

"Apparently she has been escorted [by] almost 10 PNG police officers. We are really worried about her, she is Aussie," the detainee said.
A spokesperson for the Department of Foreign Affairs and Trade told BuzzFeed News: "The Australian Government is providing consular assistance to an Australian woman in Papua New Guinea who has been questioned on immigration matters. We will not comment further due to our privacy obligations."
Sim's friend Phoebe Crane confirmed Sim had been flown from Manus Island to Port Moresby where she was expected to touch down later on Friday afternoon.
"This whole mess came about because a person contacted the press and told them that Nikala was on Manus under false pretences," Crane said.
"Nikala was there as a private person who happens to be a journalist. This visit was not a work visit but a visit to see friends."
"She is devastated and hopes that the PNG government will see that she wasn't there under false pretenses."

Iranian detainee Behrouz Boochani tweeted that immigration officials had been searching for Sim on Thursday.
Sim resigned a month ago from her role as a journalist at Your Local Independent, a Port Macquarie street press publication, the paper told BuzzFeed News.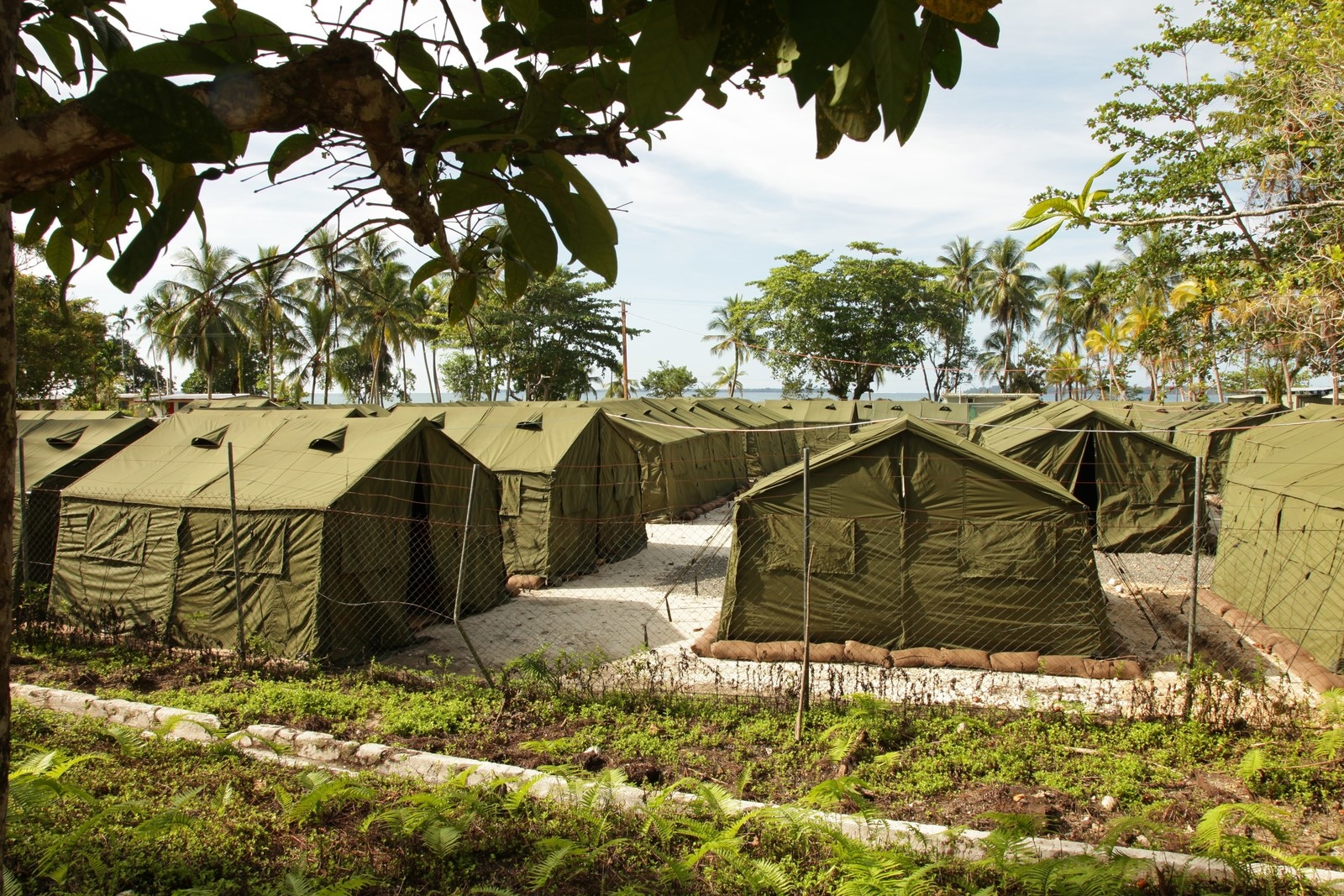 She had worked previously at the Port Macquarie News and reportedly held a position at Cosmopolitan magazine.

"Immigration told me yesterday that she is on visitor pass but [had visited the island] for the purpose of journalism," one detainee told BuzzFeed News.
Australian reporter John Martinkus tried to visit Manus Island on a journalist visa last year and found himself bounced between various government departments, none of which could further his request.
"They never say you can't go, they just don't permit you to do so, and the threat of arrest is always there," Martinkus wrote in The Saturday Paper last year. "I still don't have a visa for Manus Island."

To visit Australia's other offshore detention centre, on Nauru, a journalist has to put down an $8000 surety with the government when applying for a visa, which is not refundable if they are not awarded the visa.
Sim has raised money to "send to Papua New Guinea" via Facebook and is an active member of the Mid North Coast Refugee Support Group on which she has posted about her "friends on Manus".

BuzzFeed News has contacted Sim and the Department of Immigration for comment.