Abortion Will Remain In The Criminal Code In Queensland... For Now
A bill to decriminalise abortion has been withdrawn after the LNP opposition said "every single one" of its members would vote it down.
Abortion will remain in the criminal code in Queensland after a bill to decriminalise the procedure was withdrawn the day before it was due to be debated in parliament.
Independent Cairns MP Rob Pyne will today withdraw his legislation, which sought to decriminalise abortion and establish safe access zones outside clinics to protect patients from harassment.
But the Labor government has promised, if reelected, to introduce a bill to "modernise Queensland's abortion laws" pending advice from the state's law reform commission.
The news comes less than 24 hours after Liberal National Party opposition leader Tim Nicholls announced that "every single member" of his party would vote the bills down.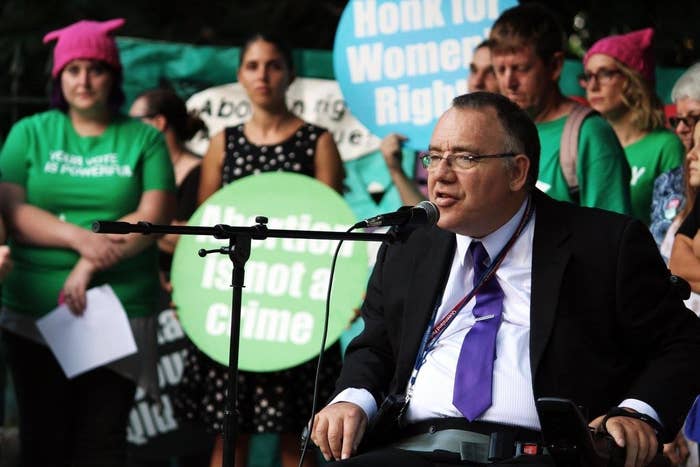 "The Queensland Law Reform Commission recommendations will be the basis for legislation the government will introduce to parliament for debate," the Palaszczuk government said in a statement.