A New Study Shows How Common Abortion Is, But There's Still A Lot We Don't Know
Almost a third of unplanned pregnancies in Australia end in abortion, a survey of around 2,500 women found.
Nearly one-third of Australian women who had an unintended pregnancy in the decade to May 2015 had an abortion, the results of a national telephone survey have found.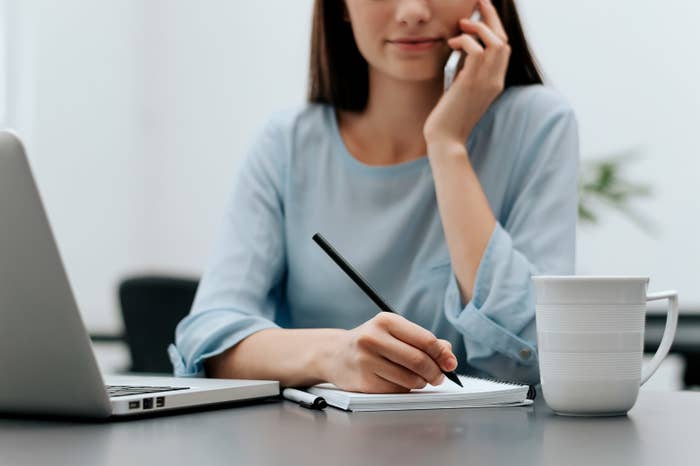 One in four women surveyed said they had become pregnant in the preceding 10 years without planning to do so, and 30.4% of those pregnancies ended in abortion, according to the authors of a research letter published online by the Medical Journal of Australia.

Ten years after the only other national household survey on the subject of mistimed or unplanned pregnancy, researchers led by professor Angela Taft, a principal research fellow at the Judith Lumley Centre at La Trobe University, undertook a national random computer-assisted telephone (mobile and landline) survey of 2,571 women.
Nearly 70% of the women (1,390) surveyed had been pregnant in the preceding decade, and 26% of these pregnancies were unintended.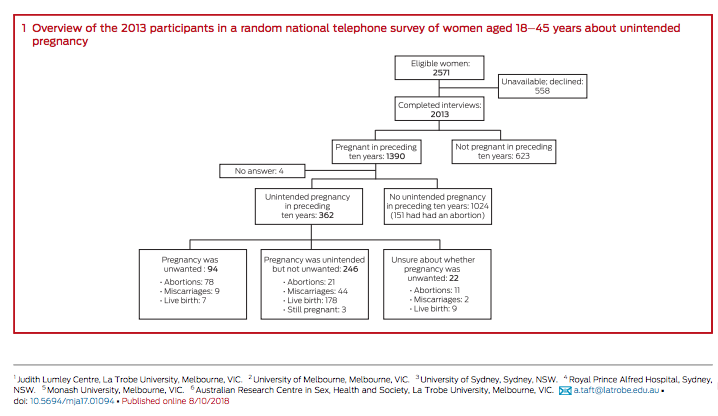 Of the 94 women with unwanted pregnancies, 78 (83%) had abortions, nine (10%) had miscarriages and seven (8%) carried the pregnancy to term.

More than half (56.6%) of the women who had unintended pregnancies reported not having used contraception at the time. Of the 41.4% who had an unintended pregnancy while using contraception, 64% had used oral contraceptives.
The authors also reported that almost one in five women (18.8%) who had been pregnant reported ever having had an abortion, but the proportion was likely to have been depressed by "under-reporting on this sensitive topic".
There is extremely limited standardised and publicly accessible contemporary data on the number of abortions in Australia for a number of reasons. One is that there is a patchwork of legality and varying levels of access to the procedure across states and territories.
South Australia has the only state health department which collects and publishes data on abortion annually. The Medicare item numbers used to record abortions are not only used for abortive procedures but to process the treatment for miscarriage and other gynaecological procedures.