A 12-year-old Australian boy has been arrested in an isolated mining town after driving 1,300km (about 800 miles) from his home on the NSW mid north coast.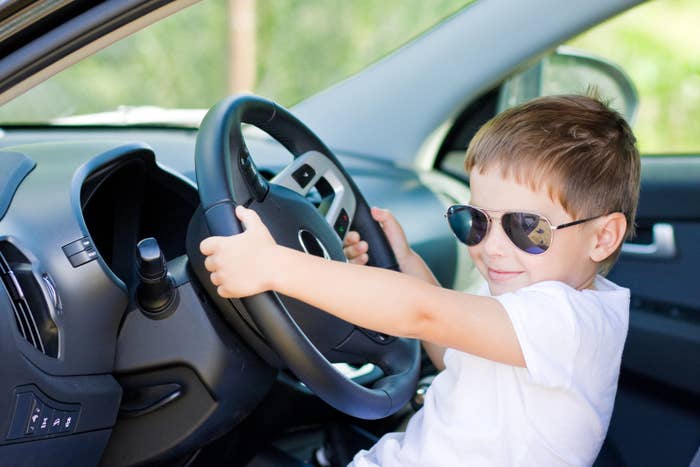 The boy had made it about a third of the way through his planned 4,000km journey to the other side of Australia when he was pulled over on the Barrier Highway after police noticed his car's bumper was dragging along the road.
"Checks revealed the driver to be a 12-year-old boy travelling from Kendall, NSW, on his way to Perth," police said.
"Officers from Broken Hill highway patrol stopped a motor vehicle on the Barrier Highway due to defects which made the vehicle hazardous."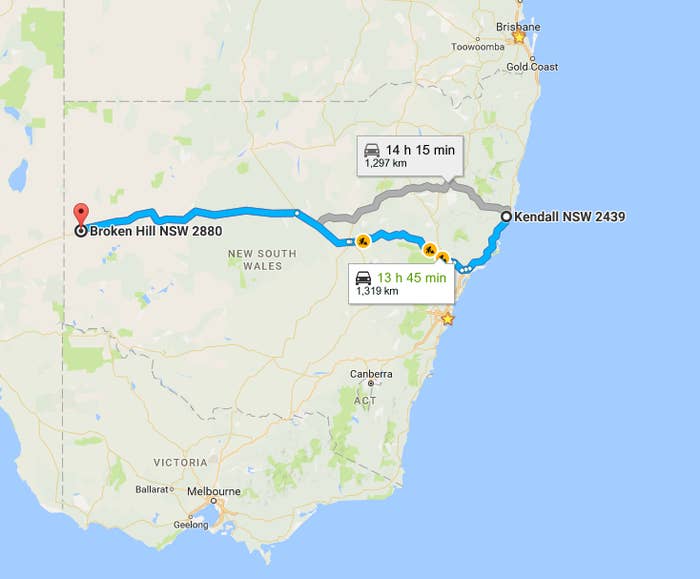 The boy's parents have collected their son and are expected to arrive back in Kendall on Monday afternoon, detective inspector Kim Fehon said on Monday.
"He'd taken the family car," Fehon said. "His parents reported him missing immediately after he left home, so they were looking for him."
Fehon confirmed the car had suffered some damage: "So it appears [the boy] did have an accident while driving."
The boy would be "dealt with" under the Young Offenders Act once he was interviewed in Kendall, a NSW police media spokesperson told BuzzFeed News. "He will get a juvenile caution or warning or something like that."
His arrest came on the second day of the NSW police's "Operation Go Slow" targeting drink driving, speeding and use of mobile phones.