75% Of People In Tony Abbott's Electorate Voted YES For Marriage Equality
A total of 133 out of 150 electorates had a majority "yes" vote.
Former prime minister Tony Abbott might have voted "no" in Australia's same-sex marriage survey, but 75% of the voters in his electorate of Warringah ticked the "yes" box.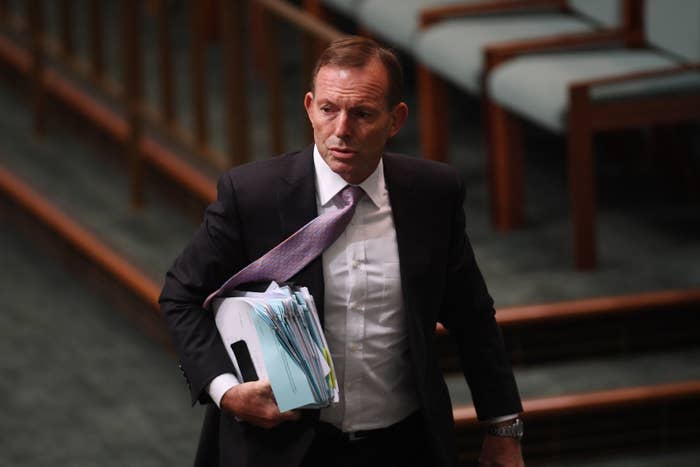 The Australian Bureau of Statistics announced on Wednesday that 7.8 million Australians (61.6% of the Australian voting population) voted to support the legalising of same-sex marriage in Australia, versus 38.4% or 4.8 million who voted "no".

"The people have spoken and, of course, the parliament should respect the result," Abbott said in a statement.
"I also thank the 4.7 million Australians who supported marriage between a man and a woman."
A significant majority (80.8%) of voters in prime minister Malcolm Turnbull's electorate of Wentworth voted "yes" in the $122 million postal survey which he announced in August.
All Australian states and territories recorded a majority "yes" vote, with the highest being the ACT at 74%, and the lowest being New South Wales at 57.8%.
A total of 133 out of 150 electorates had a majority "yes" vote.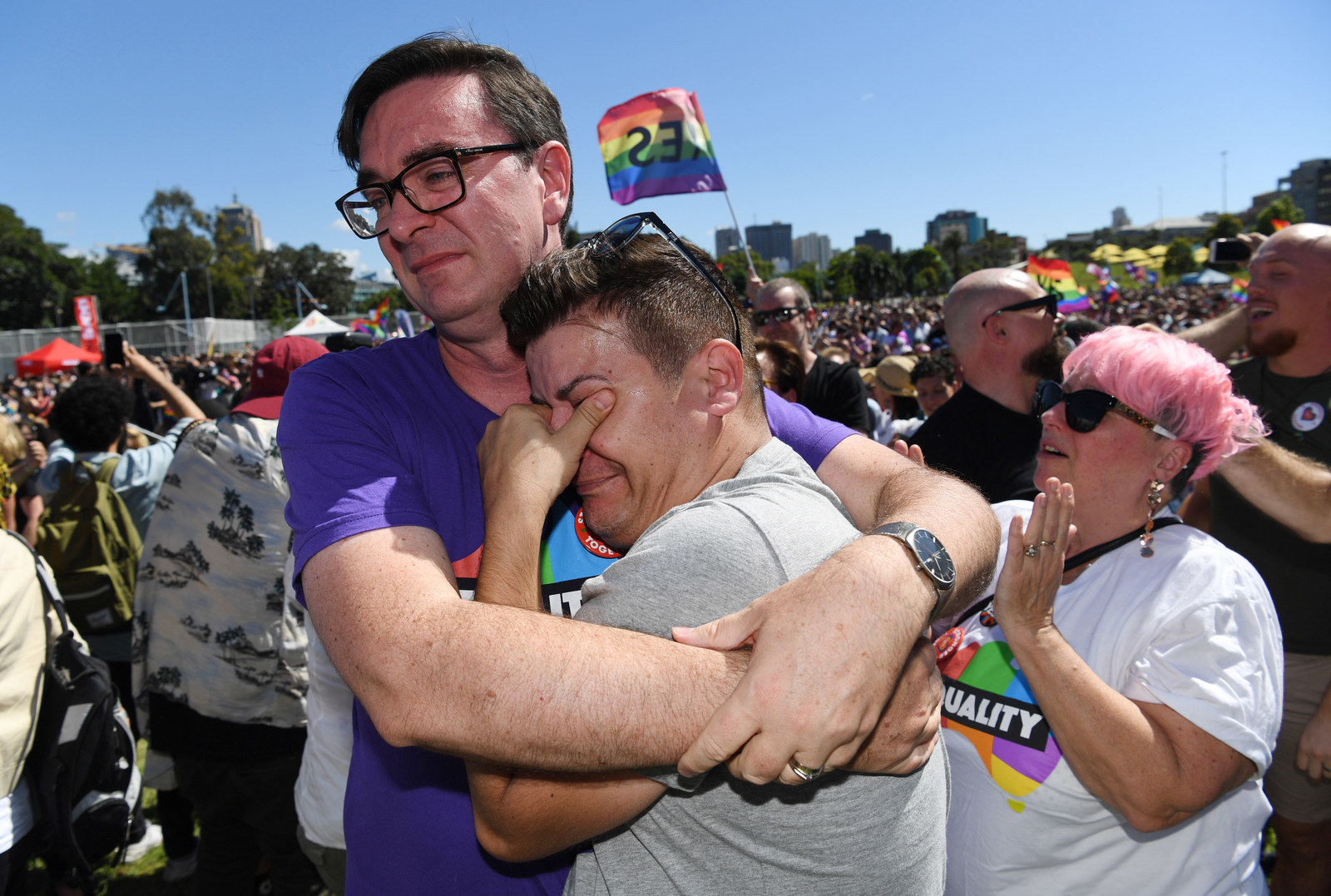 Participation in the survey was 79.5% or 12.7 million people.
The inner-city seat of Melbourne was the area most in favour of gay marriage, with 84% of people voting "yes". That seat, held by the Australian Greens' Adam Bandt, was followed by Labor MP Tanya Plibersek's seat of Sydney.
The Western Sydney seat of Blaxland, which includes Auburn, Bankstown and Lidcombe, was the biggest "no" voting seat. This seat, held by Labor MP Jason Clare, was only 26% in favour of marriage equality. Despite this, Clare has said he will vote in favour of same-sex marriage.
The other six seats which voted "no" by the greatest margins were also in Sydney's west — Watson, McMahon, Werriwa, Fowler, Parramatta and Chifley.

Abbott's sister, City of Sydney councillor Christine Forster, has a wedding planned for February 2 with her partner, Virginia Edwards, and said it had been "a long hard fight for us personally".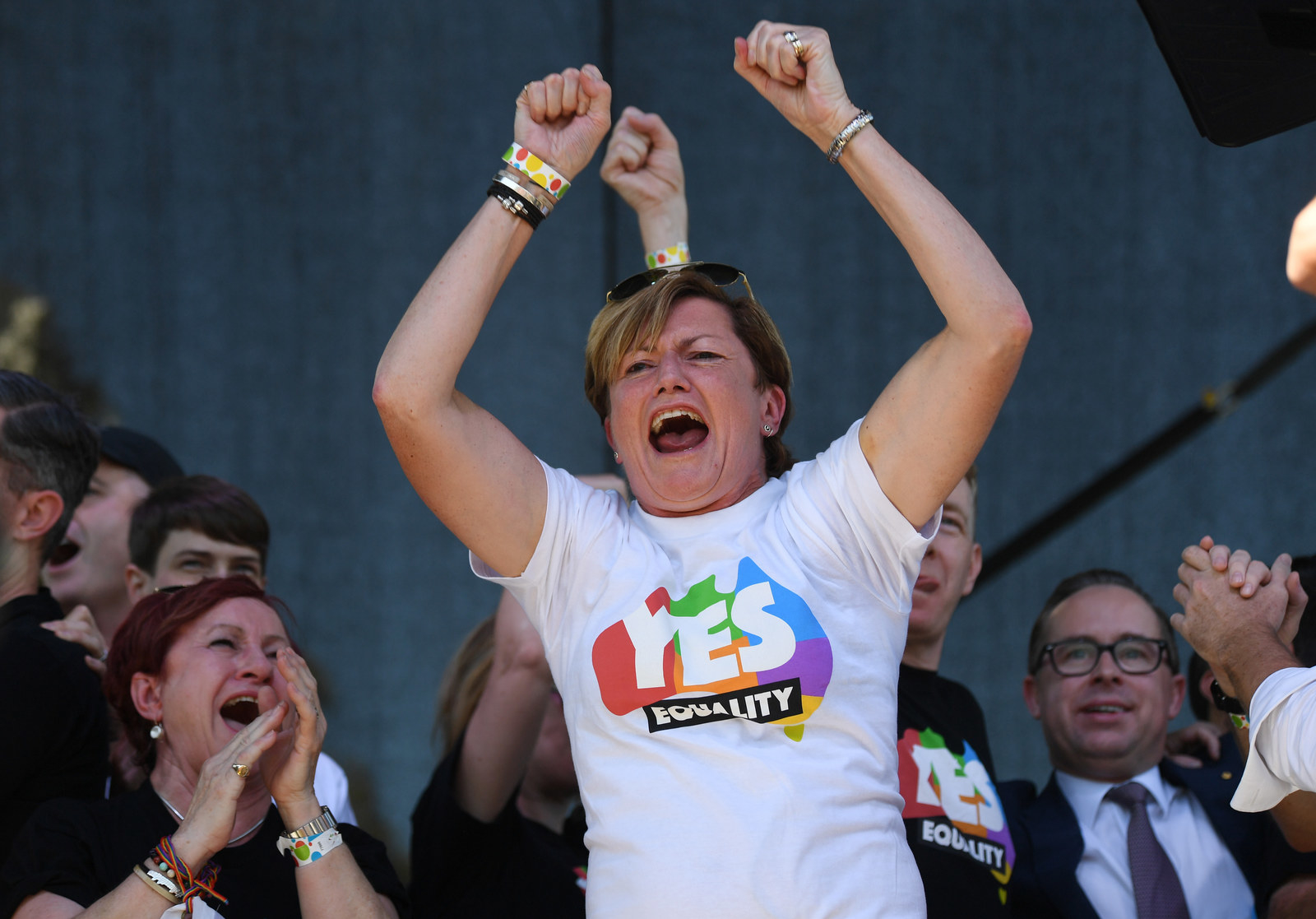 Forster spoke to BuzzFeed News shortly after getting off the phone with her brother.
"He's of the same view as me — that this should be moved through parliament pretty quickly," Forster said. "He has spoken for protections for people of conscience — how that looks on the floor of parliament, we will wait and see. I don't think that looks like the Paterson bill, which is frankly disgraceful.
"Despite what people think, and how they perceive our relationship, he and I have a really great relationship. He's my older brother, I'm his younger sister, that's what it is, and he's a terrific fellow."
See all BuzzFeed News' previous coverage of the survey HERE.