Six people have been seriously burnt and at least 20 others injured – including children – after a fire was deliberately lit inside a Melbourne Commonwealth Bank branch.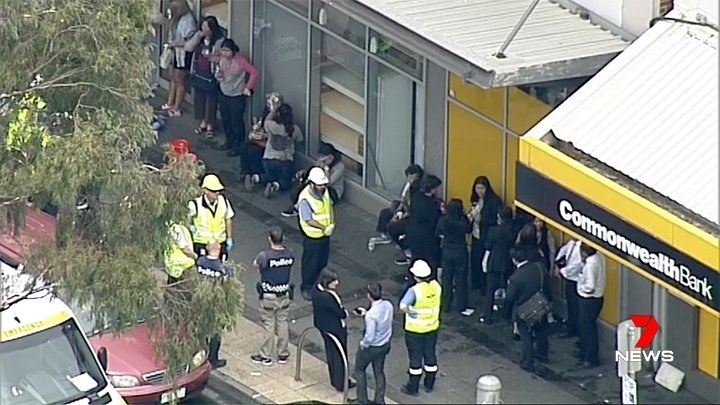 An unidentified man walked into the Commonwealth Bank branch at around 11:30am, shortly before the lunchtime rush, and poured lighter fluid over himself, before igniting it.
"A man did try to set himself alight, did try to self-harm," Sky News Melbourne bureau chief Ahron Young said.
The man became agitated and pulled out accelerant before the fire began, Young said. Eyewitnesses thought a bomb had gone off.
A 21-year-old Springvale man has been taken to hospital in a serious condition under police guard.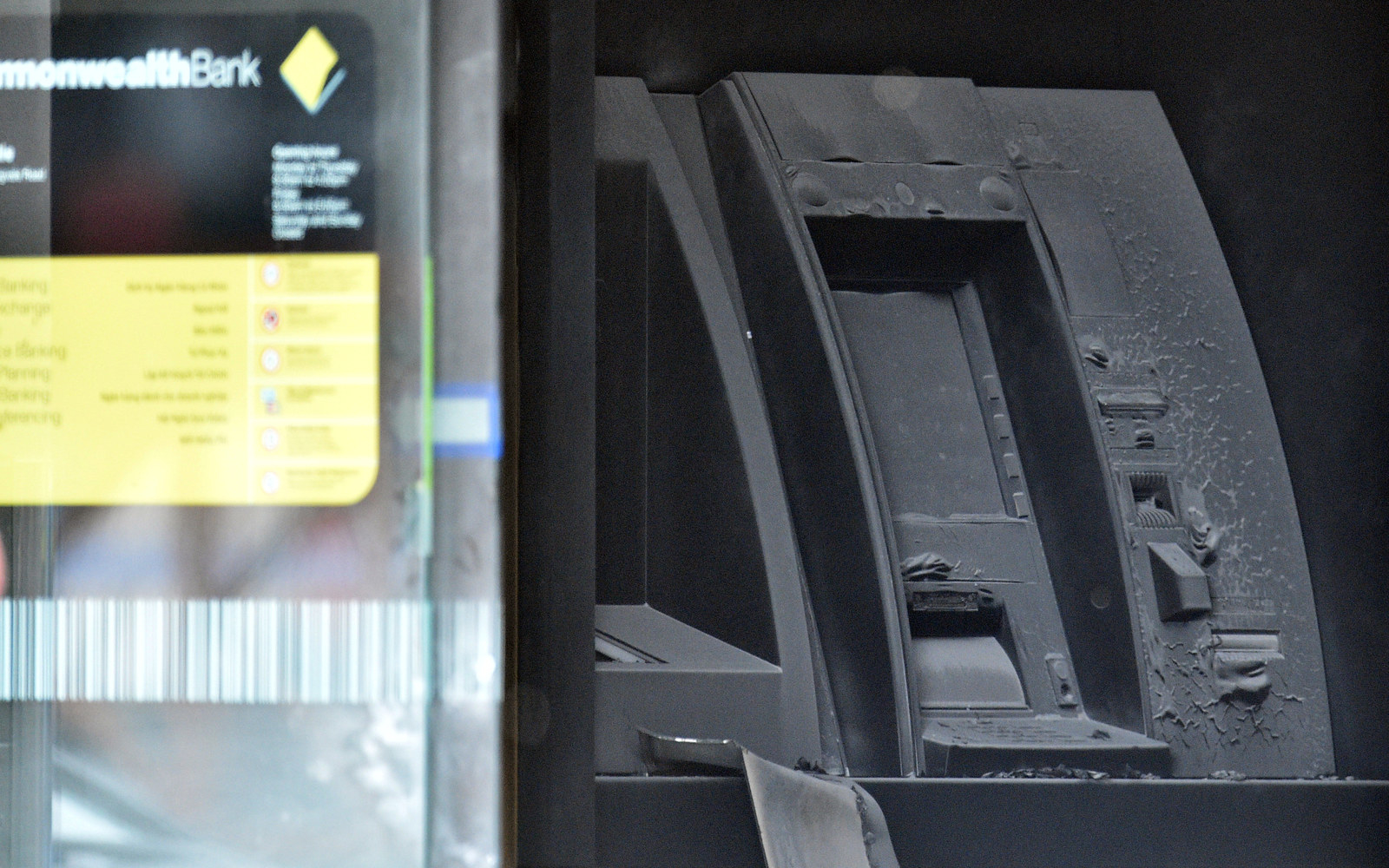 "The information I've got is there was a male person that attended the Commonwealth Bank. He had some sort of accelerant with him," a Victoria Police spokesperson said.

It was too early to tell whether the incident was terror-related, the spokesperson said. "I know the arson squad are investigating and will make all follow-up inquiries as they deem fit."

Emergency crews were called to the Springvale branch at 11:30am on Friday, where paramedics treated 27 people, including three children. Six people – two men and a woman in their twenties, a man in his seventies and a man in his sixties, as well as another man – suffered serious injuries and were taken to nearby Alfred hospital.
"The scene was quite chaotic," Andy Roughton of Ambulance Victoria said. "We responded to 26 patients...for a mixture of burns and respiratory problems." He continued: "It is traumatic for everyone involved... it is a dreadful thing to witness."
One of those taken to hospital remains in a "critical" condition. Another is reportedly critical, but was in a stable condition as of 5.30pm yesterday, a hospital spokesperson told reporters.
Construction worker Adam Coulshed was across the road from the bank when he heard a loud bang.
"It was just black and there were people with blood [coming out of the bank]," Coulshed told The Age.
Worker Ashley Atkin-Fone said he saw a victim walking down Springvale Road with blood dripping from his hands.
"His face was terrible," Atkin-Fone told The Age. "He was screaming at the top of his voice. I've never heard anything like it."
Daniel Chau, who was eating across the road when the fire started, described seeing people pouring from the bank "screaming".

"I saw a man run out of the bank with his hands burnt, skin peeling off,' he told MailOnline. "The man was dragging his hand out of something. All I could hear was him screaming. He was screaming like mad. It was awful. Everyone was running and jumping around like mad. Another guy was covered in ashes. There was a lot of smoke."
He told the news outlet: "I've never seen anything like this."
The bank has been evacuated and Springvale Road has been closed in both directions.

"[Firefighters] arrived within 90 seconds of the call and found the front doors of the bank were closed... they rescued 25 people with a range of injuries from minor burns to serious injuries," Dandenong CFA operations officer Paul Carrigg said.
"Apparently a flammable liquid was used... there is absolutely evidence of an explosion."
Carrigg commended people outside the bank who attempted to put out the fire with a fire extinguisher before emergency services arrived and provided water for burn victims.
The branch would remain closed for the rest of the day, a statement from Commonwealth Bank said.
CCTV footage obtained by The Age shows a man walking into a service station with a container and then walking in the direction of the bank moments before the fire. A short time later an explosion is heard.
A Facebook user posted a video of a man in the lane at the back of the bank after the fire, but the video was subsequently taken down. The man was reportedly spoken to by police before being treated by paramedics.