First off, the Inspiralizer!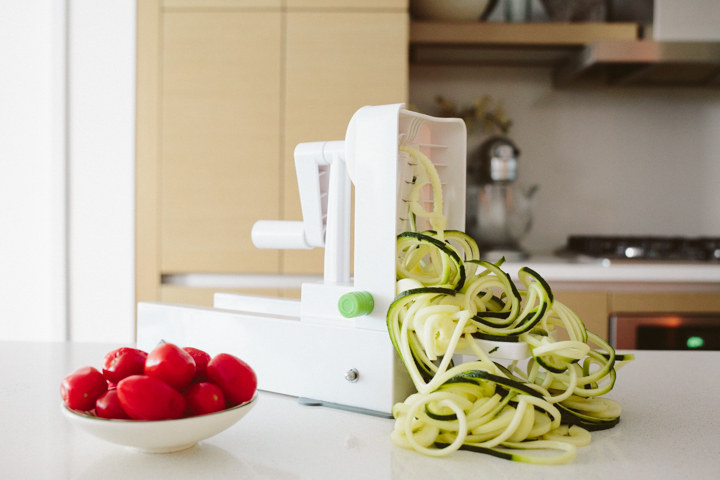 1. Shrimp, Chorizo and Corn Saffron Zucchini Pasta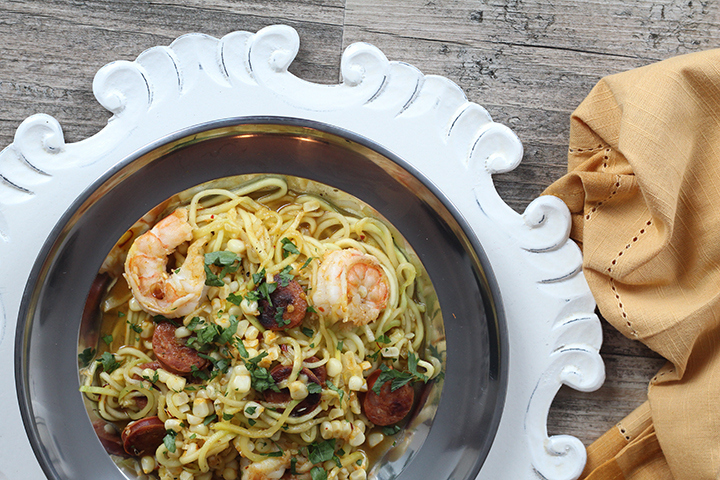 2. Beef Taco Zucchini Spaghetti with Avocado, Corn and Queso Fresco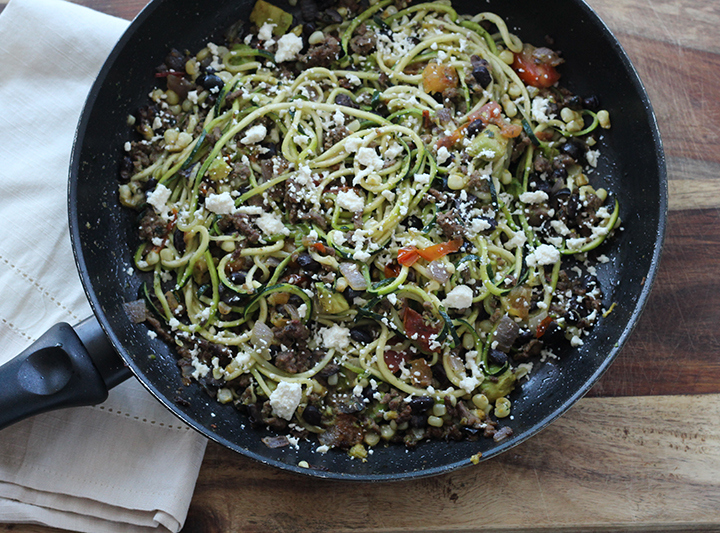 3. Fried Egg on a Bacon & Veggie Scramble with Sweet Potato Noodles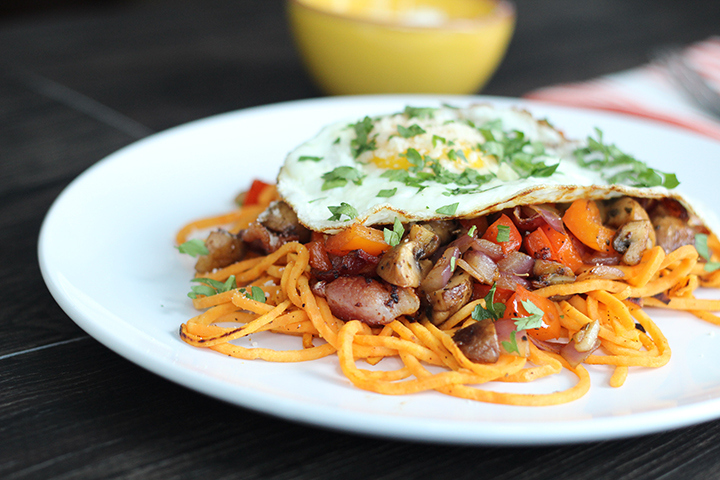 4. Sesame Beef Zucchini Noodles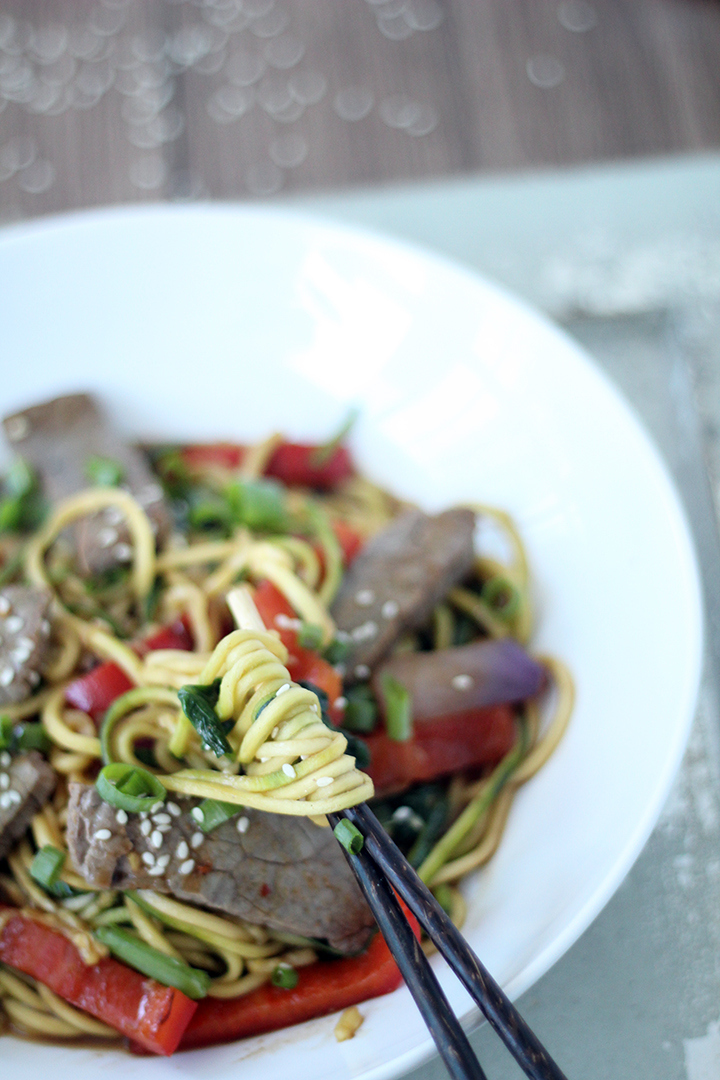 5. The Spiralizer Burger: A Healthier Version of The Ramen Burger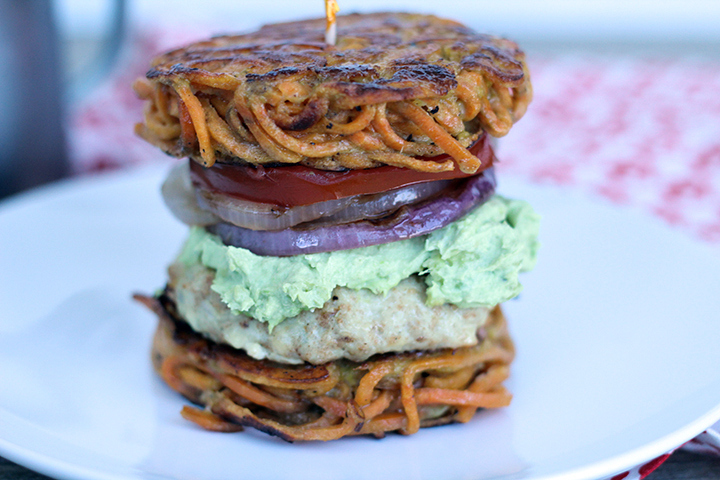 6. Broccoli Rabe and Italian Sausage with Zucchini Pasta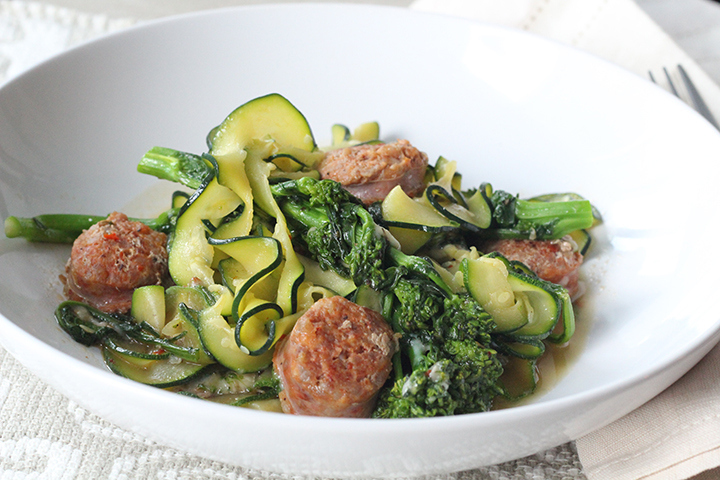 7. Garlic Ginger Zucchini Noodles with Salmon and Bok Choy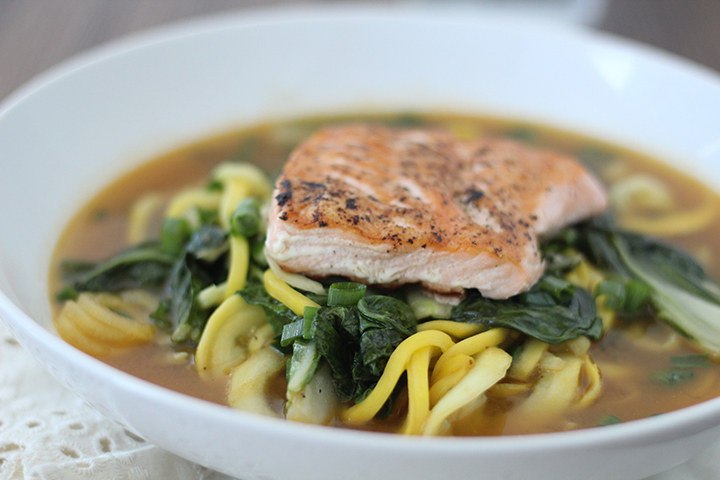 8. Creamy Cajun Zucchini Pasta with Andouille Sausage and Kale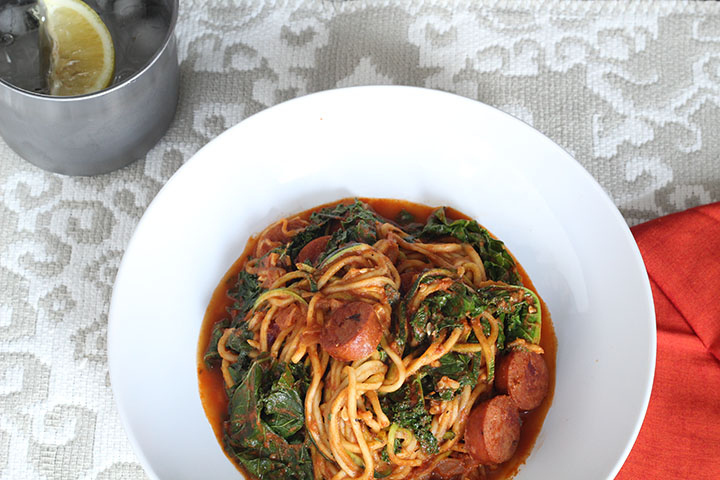 9. Chicken [Zucchini] Noodle Soup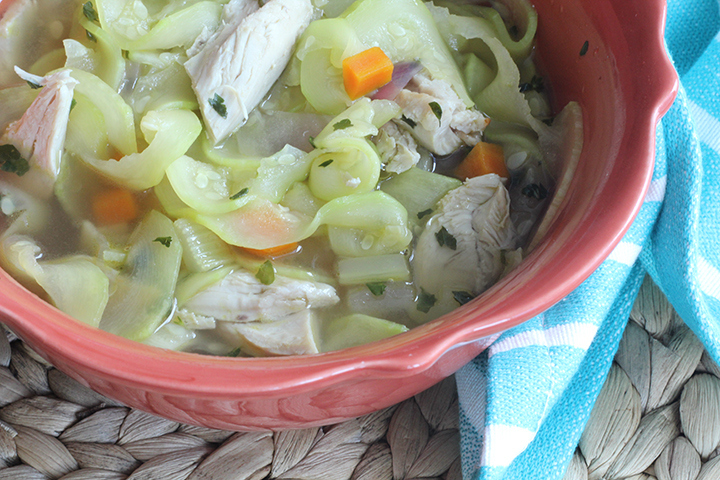 10. Chicken Parmesan with Zucchini Noodles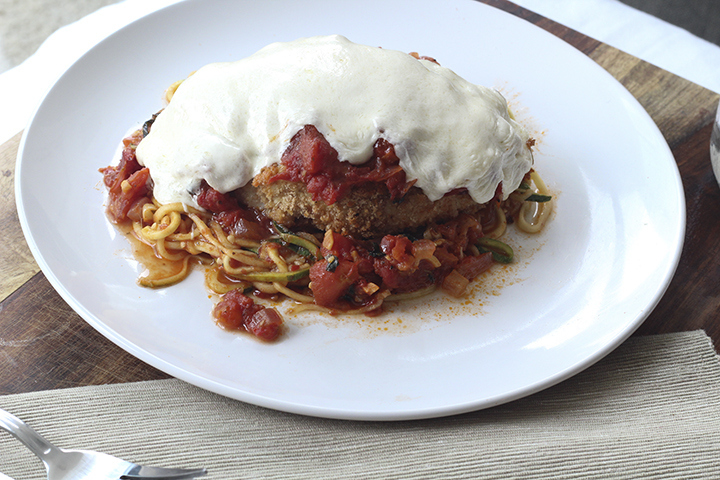 11. Greek Pasta Salad with Cucumber Noodles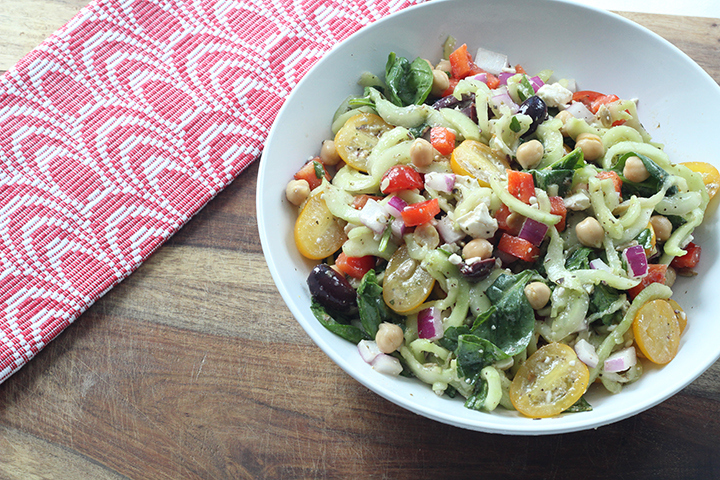 12. Gluten-Free Sweet Potato Noodle Pizza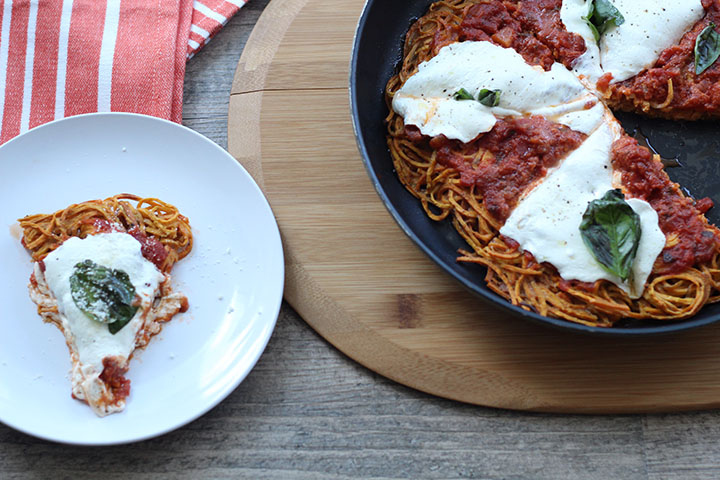 13. Item #12 with an Idaho Potato Noodle Crust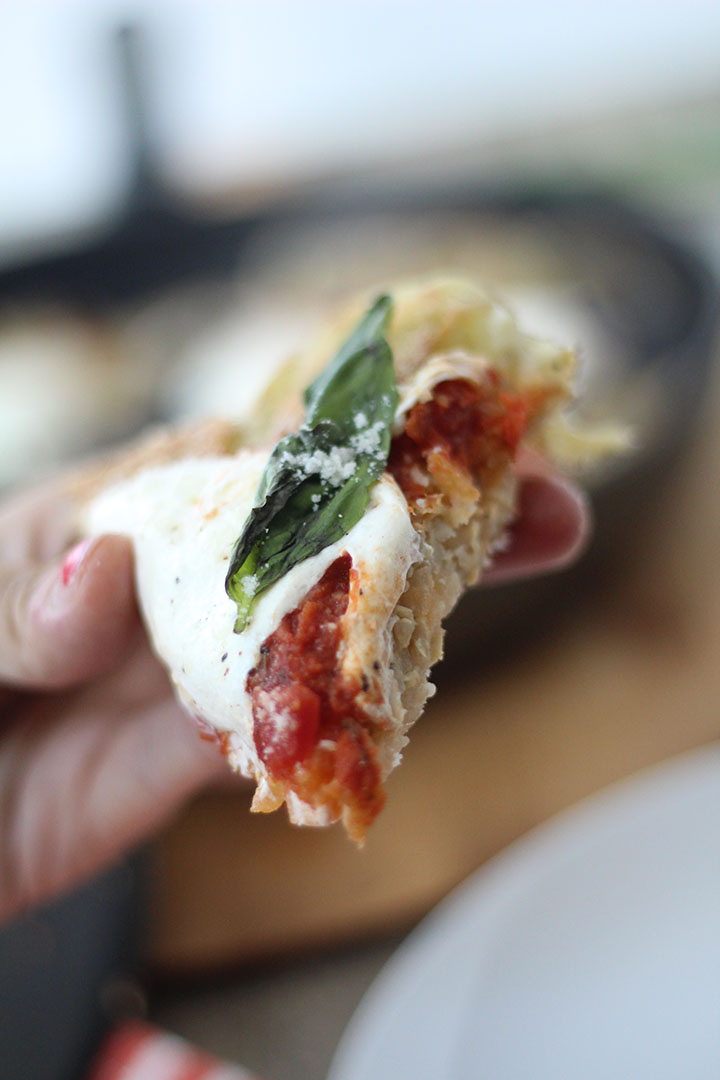 14. Vegetable Lo-Mein with Squash Noodles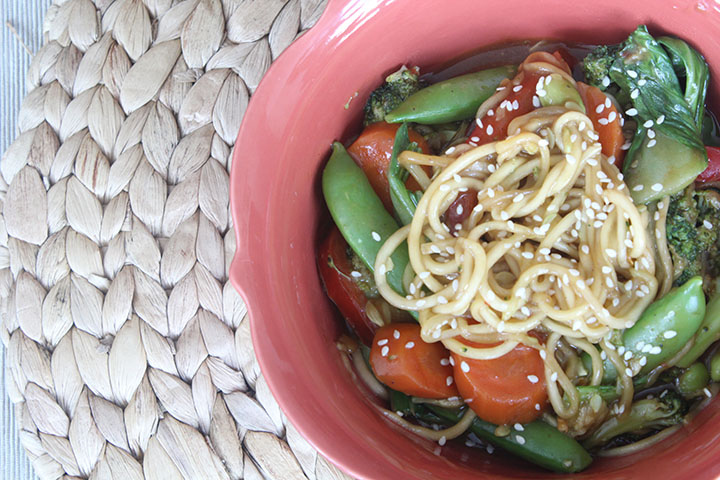 15. Kale Pesto Spaghetti with Turkey Feta Meatballs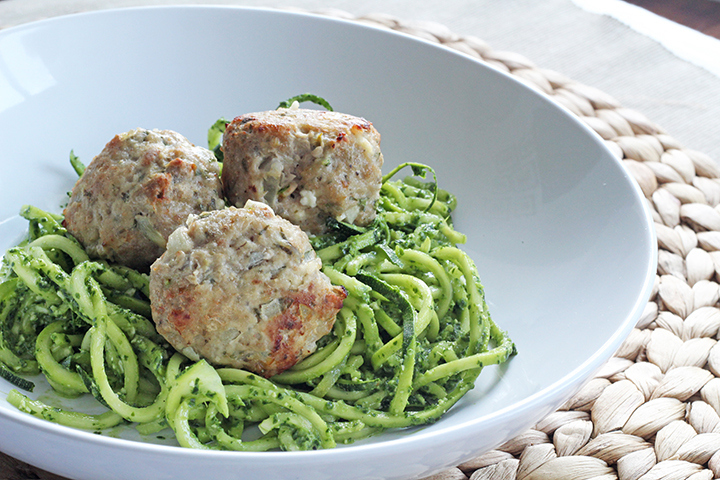 16. Zucchini Spaghetti Puttanesca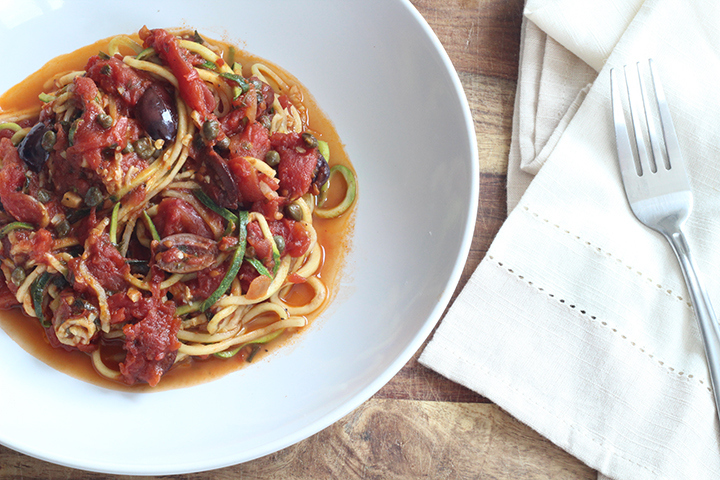 17. Tuna Pasta That Takes 4 Minutes to Make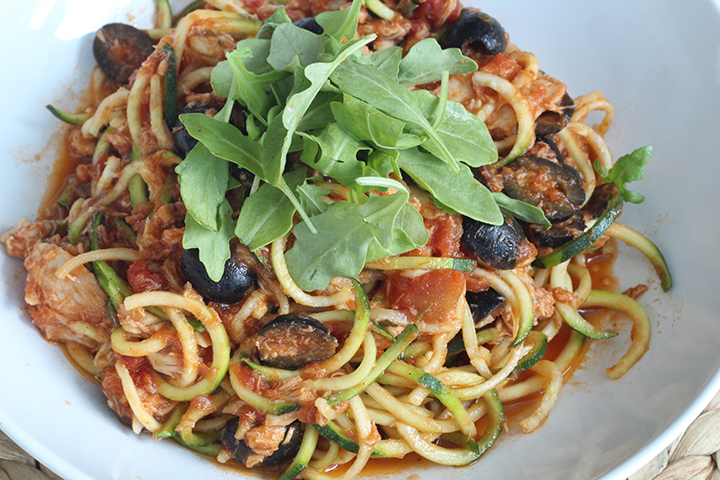 18. Spiralized Pears with Sweet Ricotta and Honey Roasted Figs & Walnuts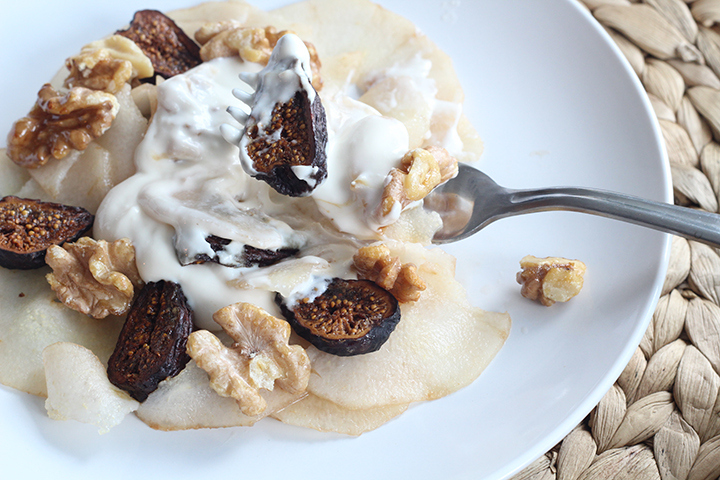 19. Ricotta Zucchini Pasta with Grilled Brussel Sprouts, Butter Beans and Sundried Tomatoes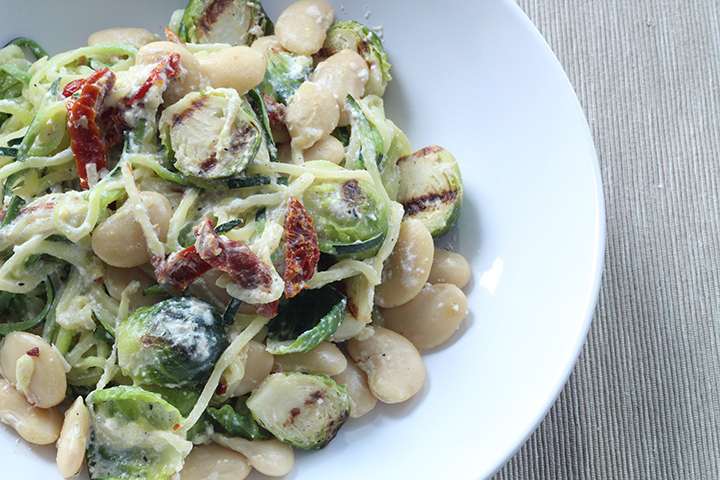 20. Zucchini Spaghetti and Sriracha Fried Eggs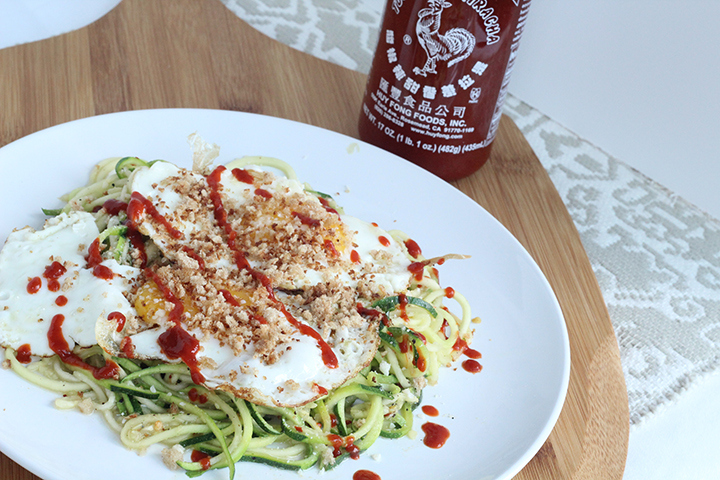 Zucchini Turkey Bolognese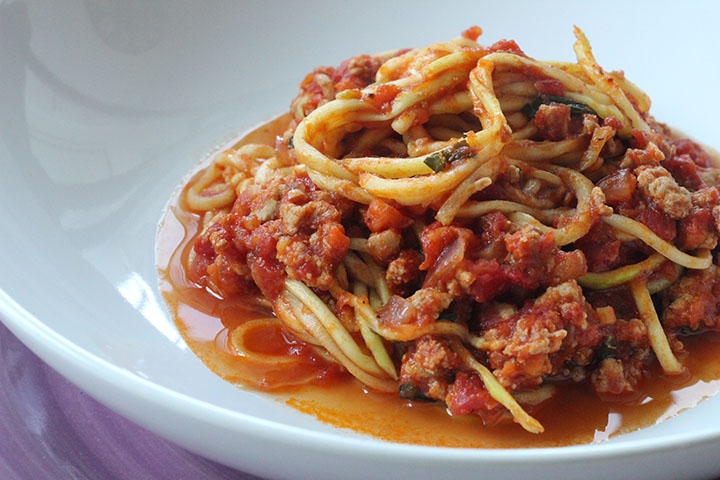 21. Spiralized Vegetable Tahini Bowl with Edamame, Baked Tofu, Scallions and Avocado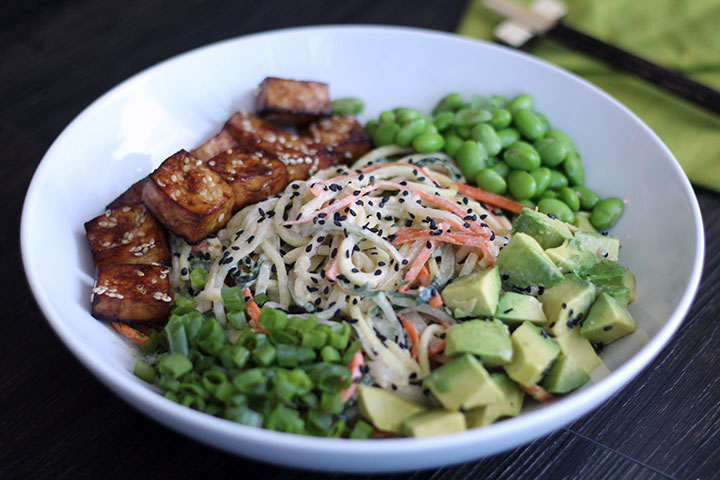 22. Tomato Balls (Tomatokeftedes) and Tzatziki Zucchini Pasta
23. Vegetable Pad Thai with Zucchini Noodles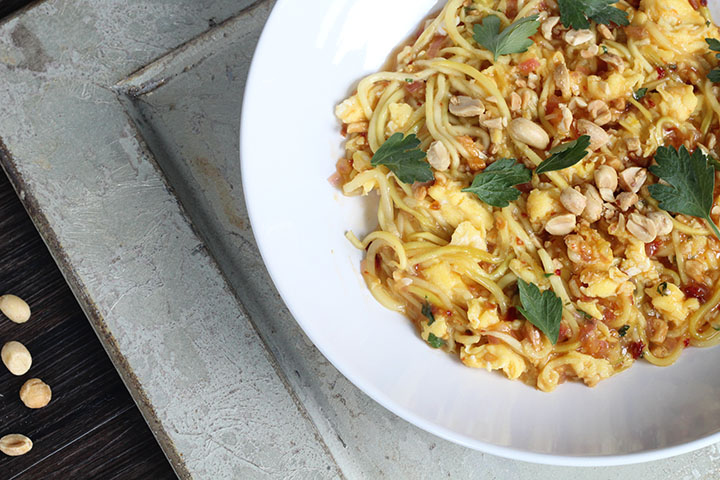 24. The Spiralized Apples in this Chicken Kale Waldorf Salad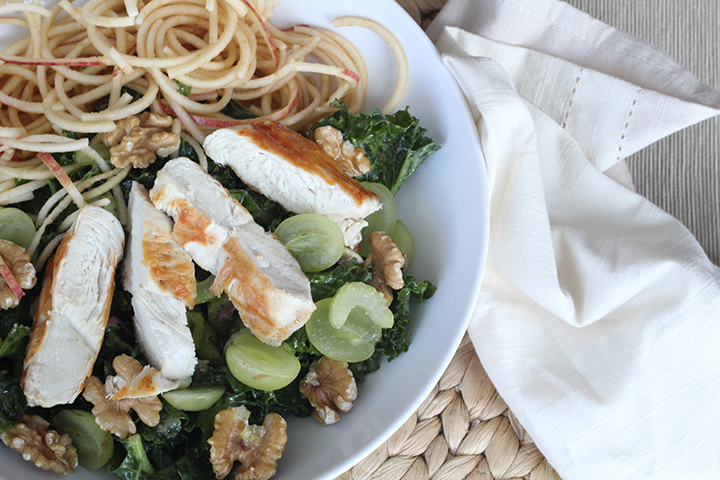 25. Fancy Beet Noodles with Goat Cheese and Pecans
Looks like there are no comments yet.
Be the first to comment!