Take it from Germany, the land where potato dreams are born. We have noticed that some of the standard potato recipes here in the US are a little bit bland, so we are here to offer you our centuries of experience to improve your potato palate. Here are 12 of our best-loved dishes for your dining enjoyment:
Himmel und Erde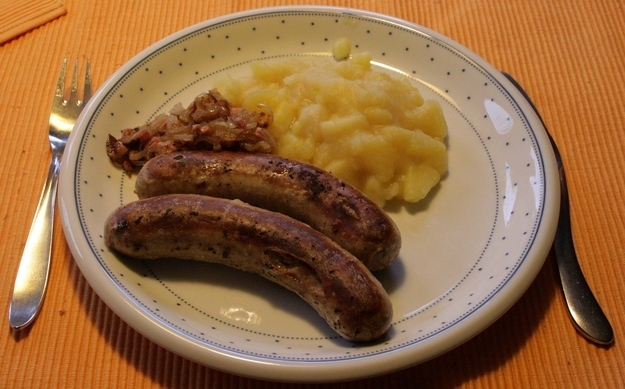 Bratkartoffeln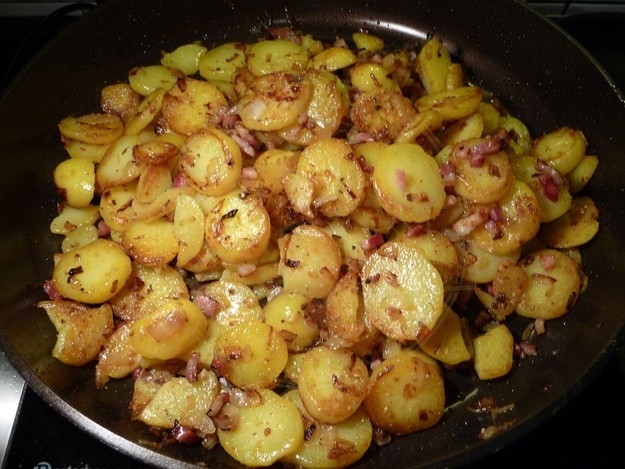 Kartoffelbrei mit Bratwurst und Sauerkraut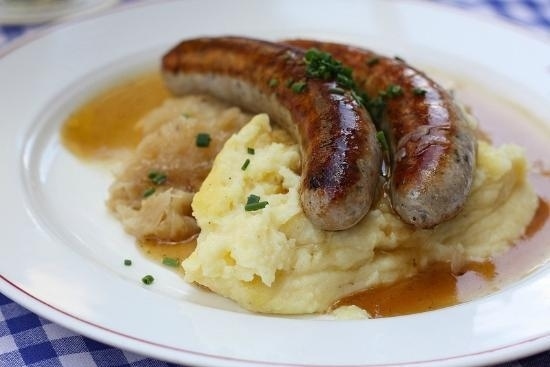 Klöße or Knödel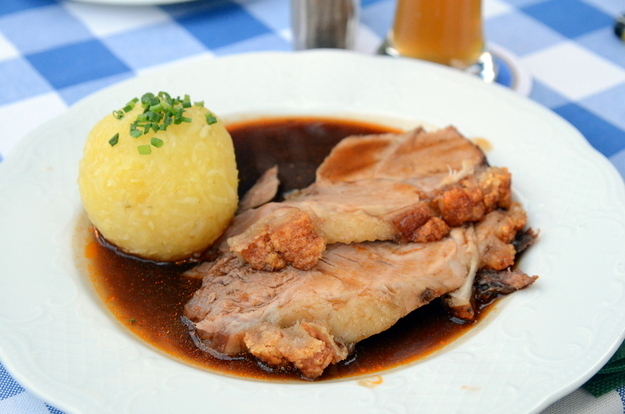 Kartoffelpuffer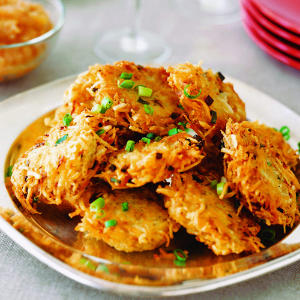 Herzogin Kartoffeln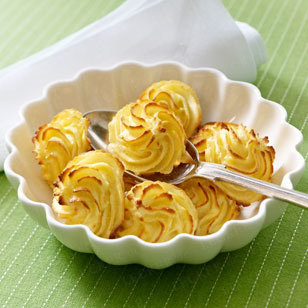 Bayerischer Kartoffelsalat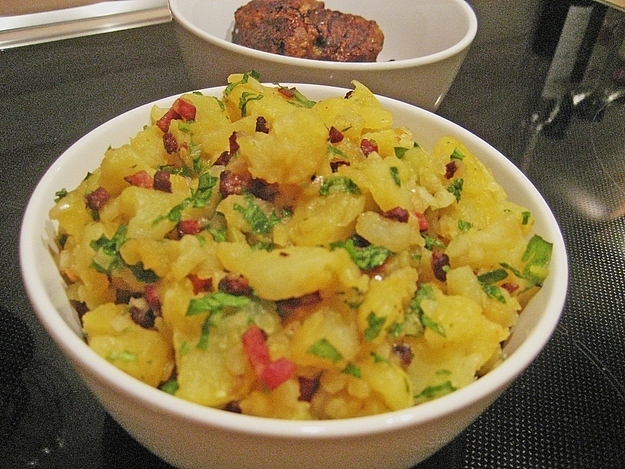 Berliner Kartoffelsalat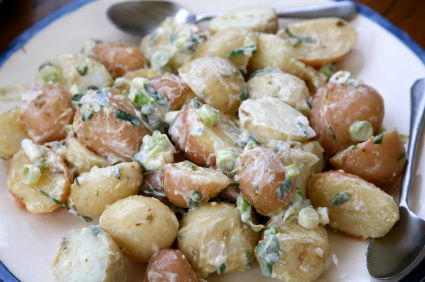 Schupfnudel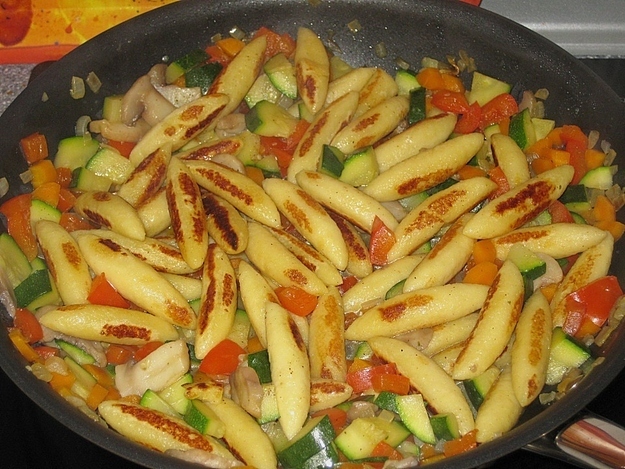 Kartoffelgratin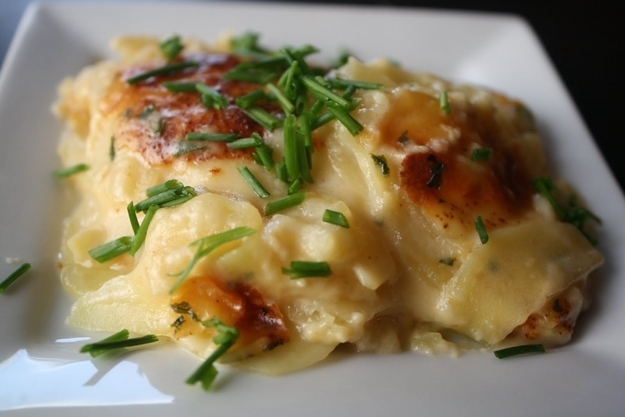 Pellkartoffeln mit Quark und Leinöl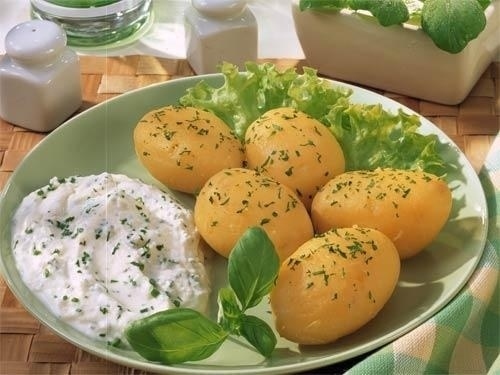 Kartoffelsuppe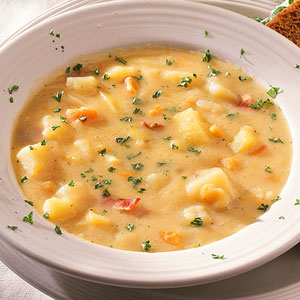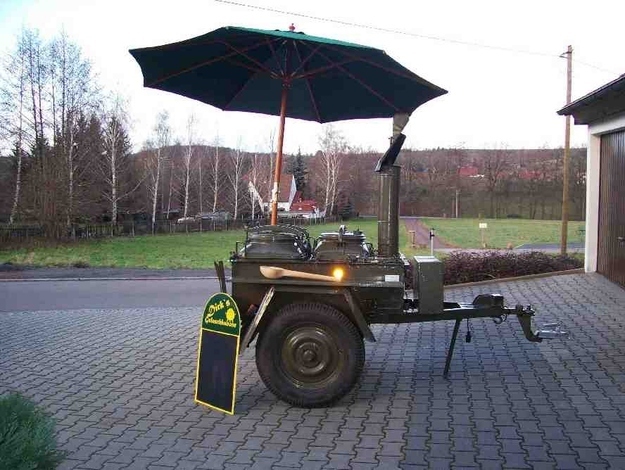 Potato Pilgramage
For those of you who have never visited Germany, or have never tasted any of the country's delicate potato-oriented cuisine, we understand that you might be a little skeptical. What does Germany have to do with potatoes? But fear not, we are here to concrete proof that Germany is and has always been your carbohydrate capital. Here is a picture of the grave of Friedrich the Great, whose so-called "potato order" brought the potato to Germany in 1746. Nowadays, Germans recognize his incredible contribution to German culture in a somewhat unique way: by leaving potatoes at his grave.
Our spud love has deep roots. (hardeehar)