Young People Say They've Suffered Because The Government Is Missing A Mental Health Waiting Time Target
"I felt alone, unwanted, and like my feelings weren't real or a priority," one teenager told BuzzFeed News.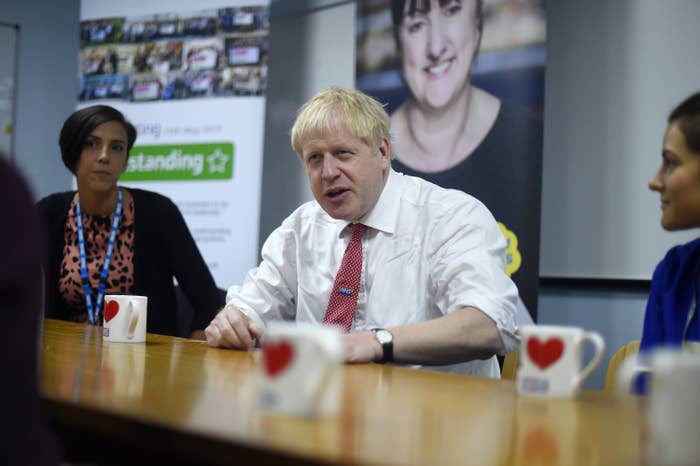 Laura*, 18, who has asked not to use her real name, is still waiting to receive any form of mental health treatment from NHS Child and Adolescent Mental Health Services, known as CAMHS, despite struggling with two eating disorders, depression, and suicidal thoughts for over a year.

"I was initially told the wait could be up to six weeks, but after the six-week period had passed, I phoned up to find out how much longer I would have to wait and was told it would be a further 16 weeks to be seen to," she told BuzzFeed News.
"I can confidently say that my mental health seriously deteriorated during this time and I had never felt worse. The real kicker was finding out I had to wait another four months for treatment. During that time, I felt alone, unwanted and like my feelings weren't real or a priority. It was a really, really horrific time and at that point I felt so isolated."
She is just one of dozens of young people who have experienced agonisingly long waiting times trying to access the NHS-provided service. A new report published by the Education Policy Institute (EPI), on Friday detailed that while the national average median waiting time has fallen by 11 days since 2015, young people still waited an average of two months (56 days) to begin treatment in 2019 — double the government's four-week target.
CAMHS is far from the only way that mental health conditions can and indeed should be treated — but for those who need its support, the treatment it provides can be vital.

While waiting for treatment, young people can find their mental health deteriorating rapidly, explains Emma Thomas, chief executive of the mental health charity YoungMinds.
"These findings reinforce what we know from calls to our helpline," she said. "That too many young people who look for mental health support can't get it when they need it most. This can have devastating consequences — in some cases, young people drop out of school, start self-harming or become suicidal before they get the right support."
Martina, 19, did not receive mental health treatment for her low mood, generalised anxiety disorder, and OCD for seven to eight months after her initial referral.
"During that time, I felt empty and spent most of my time refusing to go about my daily life," she said.
"Everything I loved became insignificant to me because I felt insignificant. I went from being a low-mood patient when I was first referred to having full-blown depression by the time I saw a therapist. I was never placed as a high priority on the waiting list because I wasn't suicidal, however my parents had to try to hurry my referral months later, as I started having suicidal intentions."
Lucas, now 19, was just entering the trials and tribulations of his teenage years when he first tried to seek help for his struggles with self-harm.
Experiencing suicidal thoughts, he was clearly a young person in need of urgent mental health care — but was told he could have to wait up to two years to even receive an initial assessment.
"When I was told how long I'd have to wait, a lot of emotions ran through my head," he said.
"Why was it so long? Was I making it out to be something it wasn't? Am I actually fine? I thought maybe I didn't deserve the help or nobody wanted to help me. Nobody really explained what was going on. I was already struggling with acting on suicidal thoughts, and my self-harm got worse."
Based on the findings, the EPI report also concludes that the government is unlikely to meet its target of four weeks by 2022–23. The wait to access CAMHS has proved so long for some that they resort to paying for private treatment.
Charlie, 14, who has autism, was just 8 years old when he was first referred to CAMHS, but the long waitlist meant his parents paid for him to have private treatment.
"Whilst waiting to be seen by CAMHS, I was seeing a private psychologist so my mental health, although it wasn't good, was being adequately treated. I did feel annoyed, however, that my parents were having to pay for treatment that could've been funded by the government."
Ellie, 20, who has borderline personality disorder (BPD), has experienced similar dilemmas of having to pay for private treatment while waiting to be referred to mental health services once she became an adult.
"The NHS is completely failing when it comes to mental health," she said.
"The desperation to get the help I need has driven me to make appointments with private psychiatrists, which can set me back a minimum of £350. Most are also based in London, and I live in Manchester, so I have to pay another £40 on top of that for travel."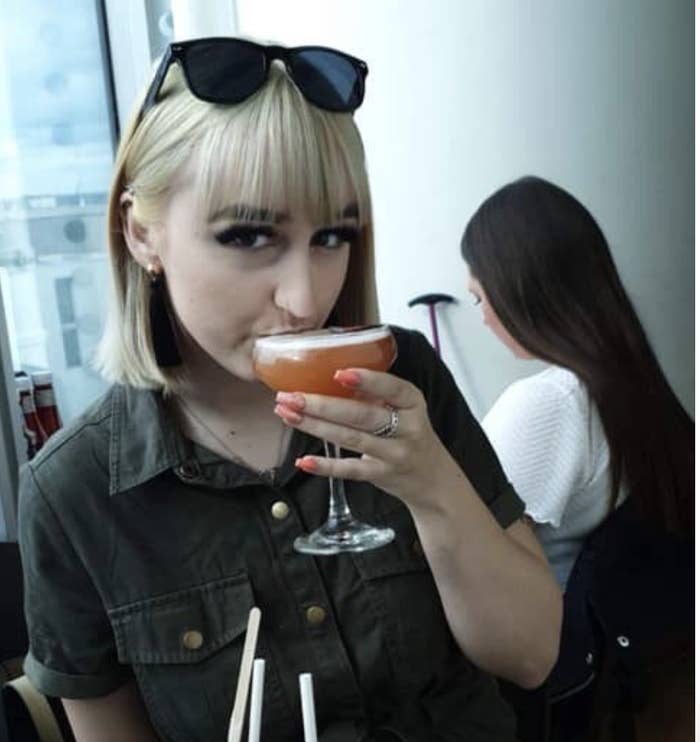 Of those young people BuzzFeed News spoke to who eventually were able to access CAMHS, they said the treatment they received was of a high standard, and that the issue lies in the long and winding routes they are made to take to get to the treatment stage, rather the treatment itself.

Martina credits her therapist at CAMHS for helping her through her struggles. "She literally saved my life," she added.
"And I had a great assessment with an amazing psychiatrist whose words went along the lines of 'we will tailor this to you. If you want to try meds, we can do that. If you don't want to, we won't. Same with therapy.' I ended up taking medication and having exposure therapy which is a small sub-category of CBT that worked beautifully for me. I was supported and well cared for every step of the way and I strongly believe that I would not be alive today had I not been so lucky to receive such fantastic care."
Funding is one issue that persistently arises in conversations about improving mental health services nationally, but despite government pledges, too many young people are finding themselves unable to access the help they need, both locally and through CAMHS.
Jordane, 23, who has been accessing CAMHS since the age of 7, says her experience with the specialist service has been positive, but wants to see more funding for mental health services at all levels.
"I had a self-harm team and a nurse would come to our home and provided me with additional activities to do through the week on my own, aimed at providing me with better skills to cope with difficult situations. There was not much of a wait time for me to get access to this, but I believe I was becoming an increased risk to myself at quite a rapid rate.
"As I've grown older, my experience has been horrifying — the long wait times and staff who are unequipped to deal with less common mental health issues. The treatment I need for my BPD is different to what I need for my anxiety. I think this is largely due to the lack of funding and the staff being stretched too thin as it is."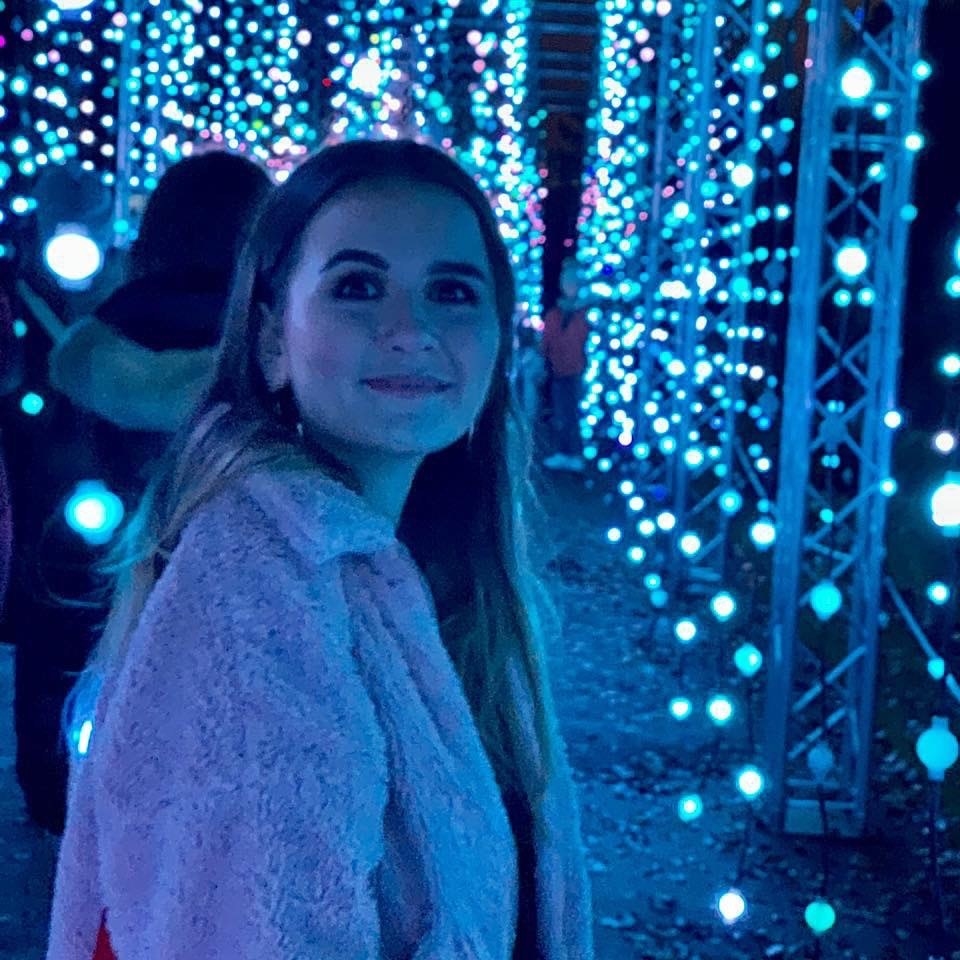 "There needs to be more funding put into the NHS generally, but with a more specific focus on young people's mental health," echoed Martina.

"Young people and children are literally our future and we have to care for them to the best of our ability.
"The more funding mental health services get, the more professionals in this field can be employed and the more services can be built and improved, which in turn results in shorter waiting lists and leaves room for early intervention, which is ideally what needs to be happening for every child mental health case."
After a national programme to transform child and adolescent mental health services in England was launched in 2015, the government committed a total of £1.4bn to 2020-21. All local authority areas also developed Local Transformation Plans with the aim of improving provision and ensuring services were matched to local need.
However, currently only a third of young people with a diagnosable condition are accessing treatment, the EPI report also revealed. And for those who are unable or do not meet the eligibility criteria to access CAMHS, it is often the case that there are no other services for them to fall back on — previous research published by EPI found a quarter of 111 local authorities who responded to FOI requests the think tank sent out in 2018 reported decommissioning services related to the mental health of children and young people over the past eight years.
When BuzzFeed News reached out to NHS England, they disputed the findings of the EPI report and said not every referral is suitable for CAMHS treatment.
A NHS spokesperson said: "The NHS is actually ahead of its target on ensuring as many children as possible receive mental health care — seeing an extra 53,000 children, teenagers and young adults last year, a 14% increase on the year before and 22% more staff in services than five years ago, against a backdrop of rising referrals.
"It is a shame that the authors of this report failed to check basic facts and policy commitments in this flawed analysis, including inaccurately reflecting how modern services for families operate in partnership with other agencies. In addition, this is not the first time we have had to point out why the assumption that every referral should get NHS treatment when more appropriate support might be provided elsewhere — for examples from schools and local authorities — is wrong."`
However, it would be wrong to assume young people are always well-serviced by the options in their communities.
When seeking alternative treatment to CAMHS, Nadine, 17, discovered that her local support group was no longer able to offer help free of charge.
"My GP offered me drugs straight away but my Mum told him not to so instead he gave me a number for this free therapy programme for young people in my borough but I wasn't necessarily formally referred, it was more of a suggestion," she said.
"When I called the number he gave me I was told that my borough had stopped funding the programme and that now there is a monthly fee. I can't remember exactly how much it was but I felt like my Mum wouldn't have been able to pay it."
Thomas, from YoungMinds, said the government focus should be on early intervention, making sure young people can get help at a much earlier stage to prevent their mental health from deteriorating further.
"Recent investment in NHS services is making a difference, but, with rising demand, there is far more to do," she said.
"The government must ensure that young people can get help earlier on, through their schools, their local communities and online. We urgently need a cross-governmental strategy, which tackles the pressures affecting young people and which makes early support an absolute priority."
BuzzFeed News reached out to the Department of Health, but it declined to comment.
For more information about mental health, finding help, and looking after yourself, visit www.youngminds.org.uk/find-help. If you're a young person in crisis, you can use the Crisis Messenger service by texting YM to 85258.