Buckingham Palace has released a new portrait of the Queen, Prince Charles, Prince William, and Prince George.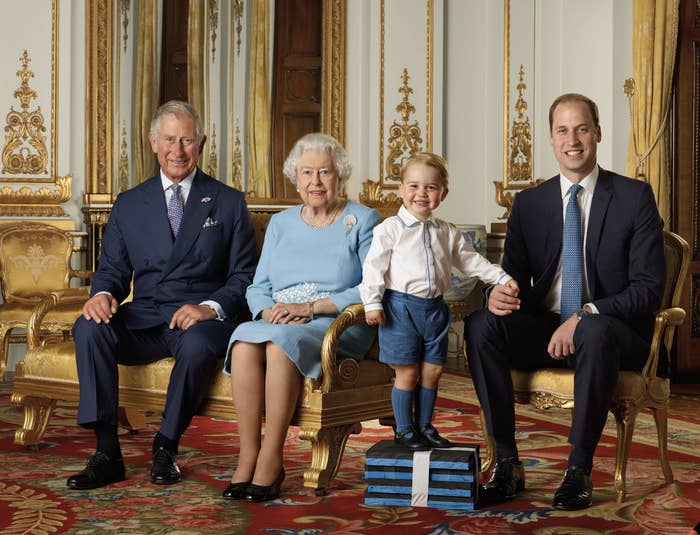 It is the second time the Queen and her heirs have gathered for an official portrait, with the first being in April 2016 to celebrate her birthday.
That portrait pictured a then-2-year-old Prince George standing on an elevated platform in order to meet the rest of his family's eye line, and it was very cute.
In the new portrait, young George is all grown up — no boost needed — and is smartly dressed in a white shirt and checked trousers.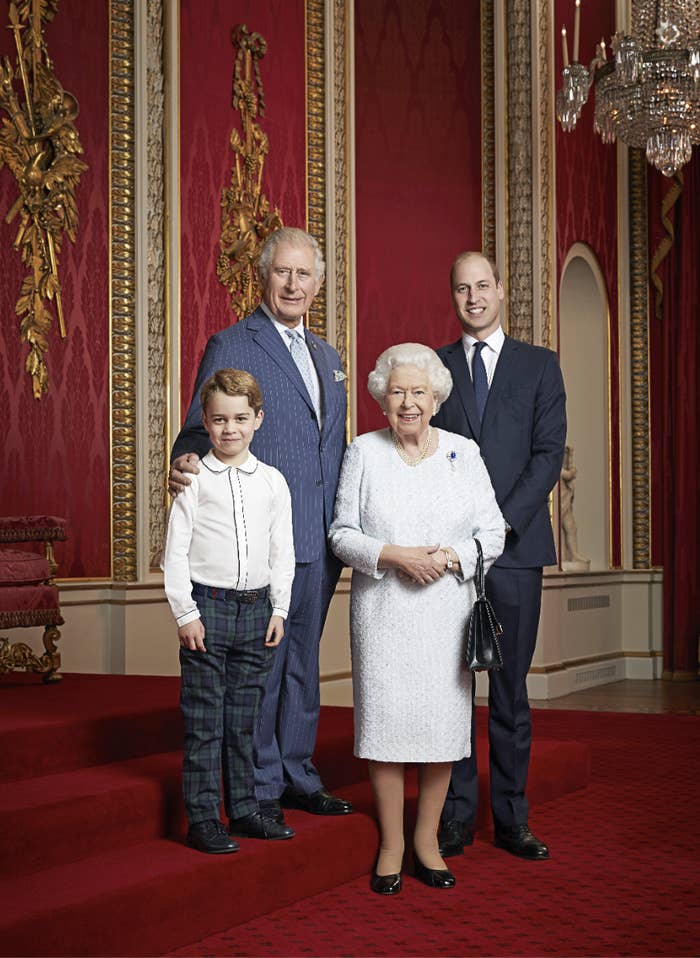 Taken by the same photographer, Ranald Mackechnie, the family photo shows the direct line of succession to the throne.
Last month, the Queen's official Instagram account shared this photo, which featured framed pictures of her family, including her late father, King George VI, and Prince Charles, which people pointed out was again a reference to succession.

The new portrait is puts further emphasis on the future of the monarchy and is potentially a sign that the Queen could be considering taking a step back from public life in the near future.

As of 2017, the Queen no longer lays the wreath at the Cenotaph for Remembrance Sunday, with her son, the Prince of Wales, instead laying it on her behalf.
The Queen's husband, the Duke of Edinburgh, formally retired from royal duties in 2017 following ill health.

The family portrait makes the perfect addition to the Wholesome Royal Family Content Collection™, following the Duke and Duchess of Sussex's adorable Christmas card starring their 7-month-old son, Archie.