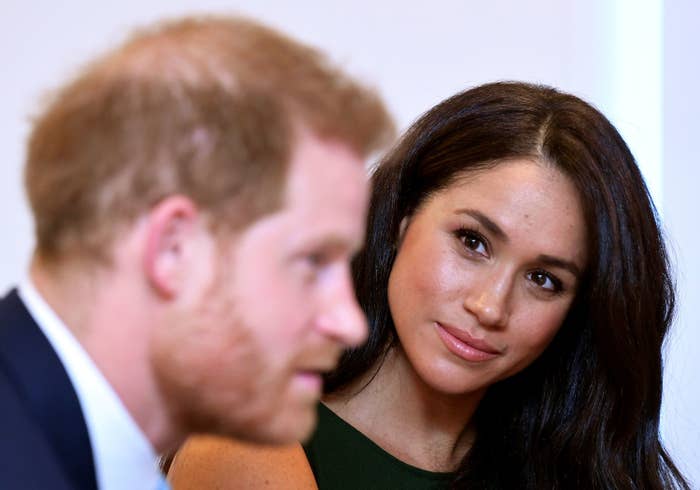 Prince Harry and Meghan, the Duchess of Sussex, gave a rare glimpse into their lives as new parents and the pressures they face being members of the most prominent family in the world in a candid documentary.

Speaking to journalist Tom Bradby as part of the ITV documentary Harry and Meghan: An African Journey, Harry and Meghan also opened up about mental health and dealing with life under the spotlight.
Harry and Meghan were interviewed several times by Bradby during their tour of southern Africa in September with their 5-month-old son Archie in tow.
The tour's conclusion also marked the beginning of a legal battle between the royal couple and the British press, with Meghan suing the Mail on Sunday over a claim that the paper unlawfully published one of her private letters. The newspaper has denied any wrongdoing.
Harry also filed his own legal proceedings against the owners of the Sun, the now-defunct News of the World, and the Daily Mirror related to alleged phone hackings.
Meghan has been the target of many tabloid newspapers since the pair were first confirmed to be dating in 2016. The media attention proved so overwhelming that in an unprecedented move, Harry released a statement calling out the "racial undertones" of opinion pieces about Meghan's personal life.
The behind-the-scenes documentary aired in the UK on Sunday and will be broadcast in the US on ABC on Wednesday night.
Here's what we learned from the intimate documentary:
Some of Meghan's friends advised her not to marry into the royal family in the first place.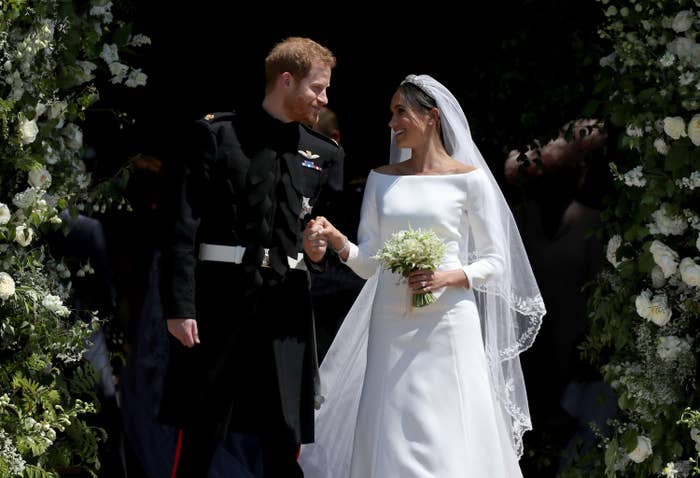 Before marrying her now-husband, Meghan revealed that her friends warned her about the media attention she would receive.

"When I first met my now-husband, my friends were really happy because I was so happy," said Meghan. "But my British friends said to me, 'I'm sure he's great, but you shouldn't do it because the British tabloids will destroy your life.'"
Harry responded to rumours that there's beef between him and his brother, Prince William, the Duke of Cambridge. His response was...interesting.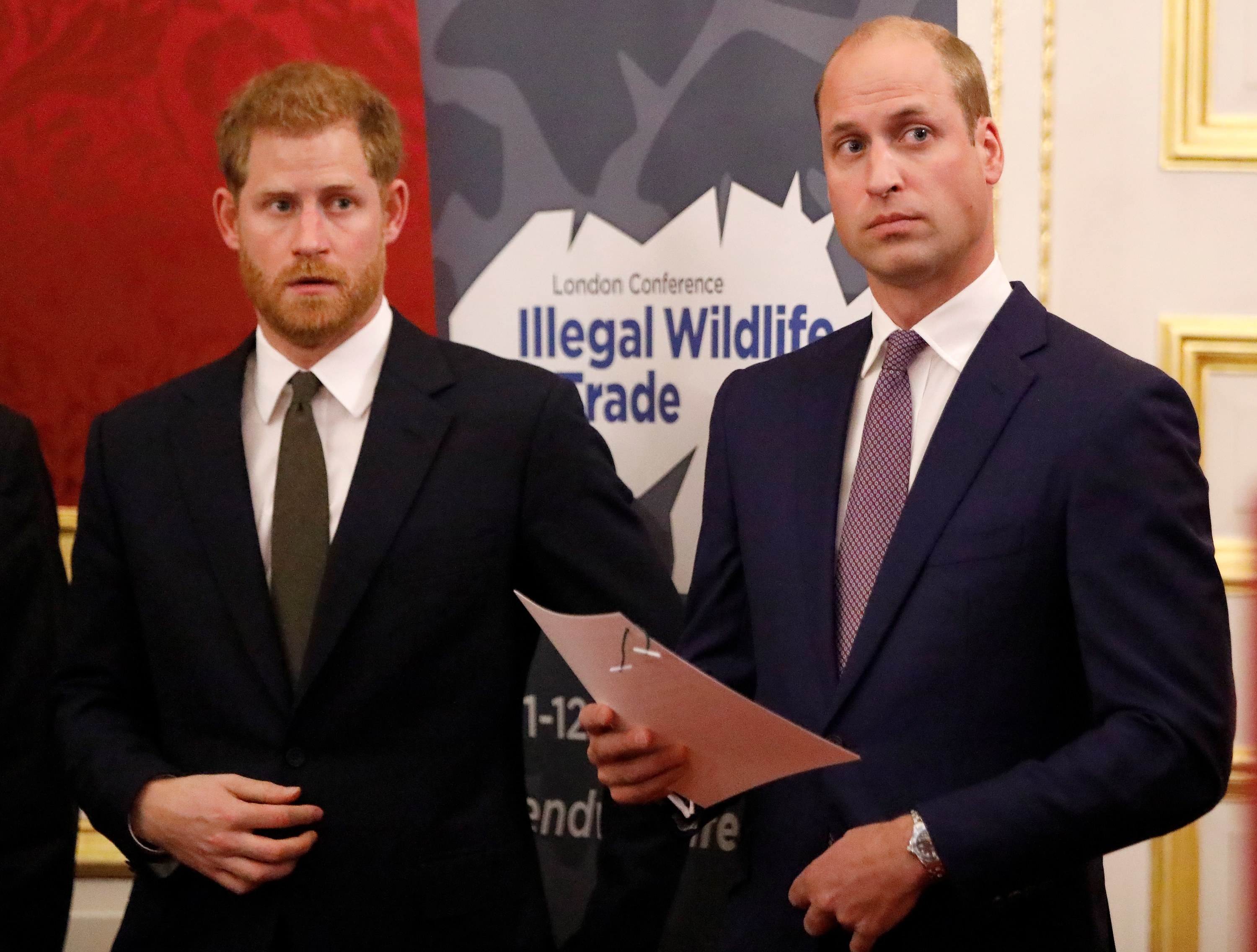 "Part of this role and part of this job and this family being under the pressure that it's under inevitably, you know, stuff happens," he said.

"But look, we're brothers. We'll always be brothers. We're certainly on different paths at the moment but I will always be there for him and I know he'll always be there for me." He went on to say, "We don't see each other as much as we used to because we're so busy."
He added: "But, I love him dearly and, you know, the majority of the stuff is created out of nothing. Just as I said, as brothers, you know, you have good days, you have bad days."
Meghan said being a woman of colour is an important part of her life.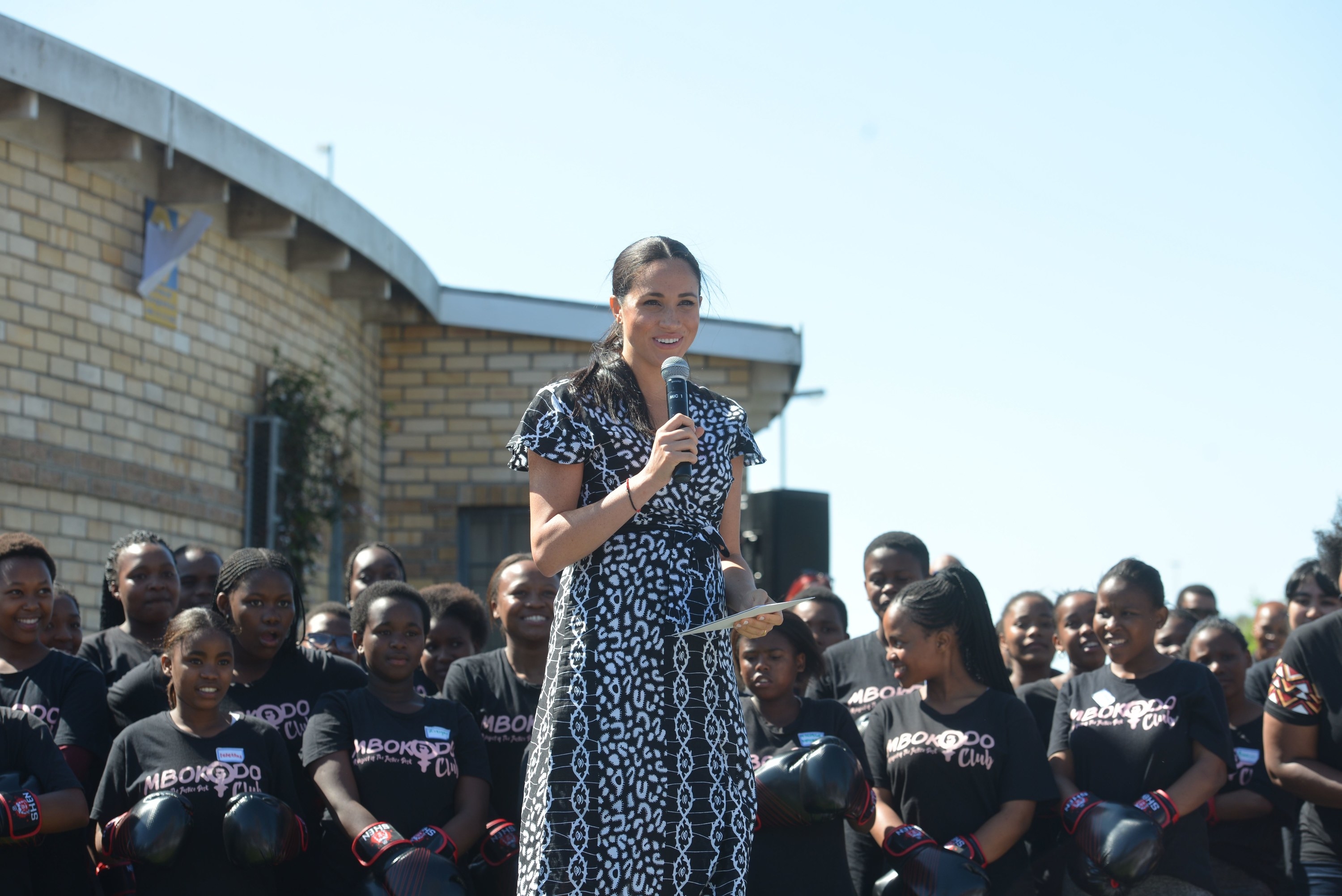 During the couple's first engagement in Nyanga, a township known for its high rates of rape, Meghan delivered a moving speech to the local women and girls.

Standing on a tree stump, Meghan said: "May I just say that while I am here with my husband as a member of the royal family, I want you to know that for me, I am here as a mother, as a wife, as a woman of colour, and as your sister."
In a separate interview, she also added that identifying as a woman of colour remains an important part of her life. "Before I was part of this family, that's how I identify with people and connection, as a mother, as a wife now, but just as a woman," she said. "And as a woman of colour, which has been brought to the forefront in a more prominent way."
Prince Harry said he will "always protect [his] family".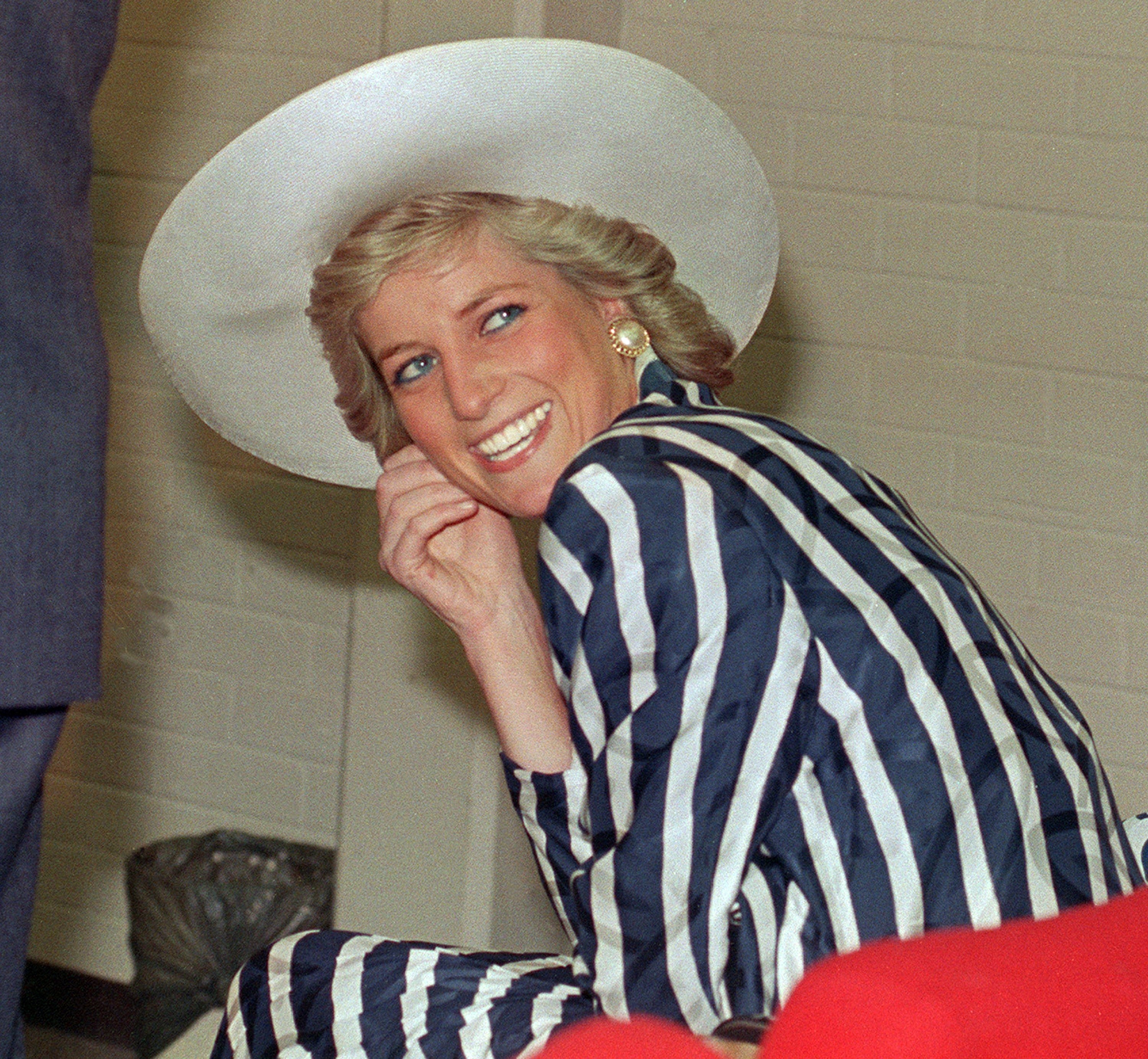 Harry was asked if he worried that his wife would come under the same scrutiny from the press as his mother, Princess Diana, who died in 1997 in a car crash in Paris while being pursued by the paparazzi.
He said: "I will always protect my family, and now I have a family to protect.
"So everything that she [Diana] went through, and what happened to her, is incredibly important every single day, and that is not me being paranoid — that is just me not wanting a repeat of the past."
On that note, it appeared Meghan is already reckoning with attention from the press — not all of which is positive.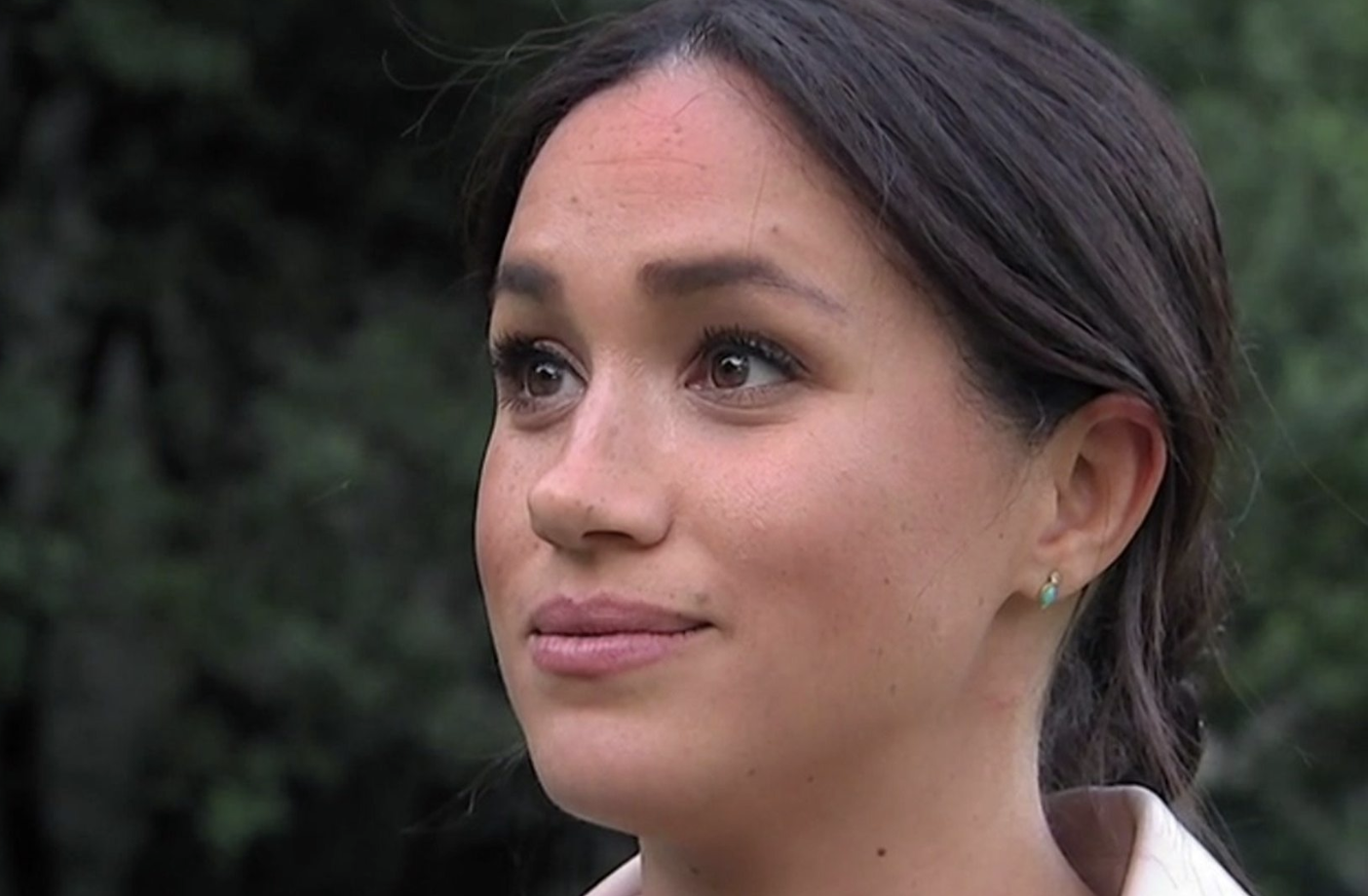 She appeared visibly emotional as she admitted motherhood was a "struggle" due to the intense interest from the British press.

"Not many people have asked if I'm okay," she said. "But it's a very real thing to be going through behind the scenes."
Asked how she was coping, Meghan added: "Look, any woman — especially when they are pregnant — you're really vulnerable and so that was made really challenging, and then when you have a newborn... You know?
"And especially as a woman, it's a lot."
Harry described the death of his mother as "a wound that festers".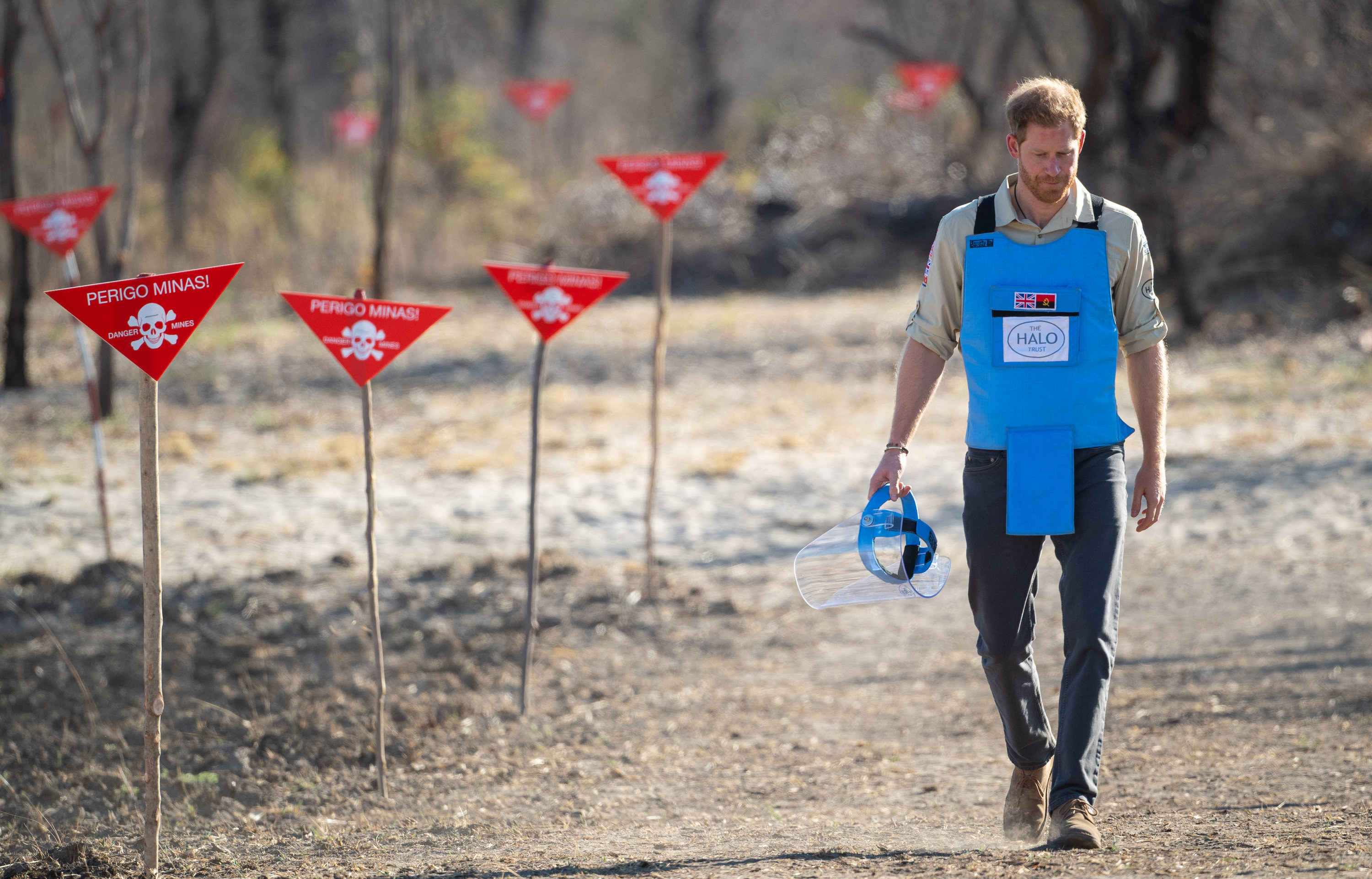 In a significant moment for Harry on his tour, he visited the same anti-landmine project attended by his late mother in Angola. He said it had been "emotional" to trace her footsteps.

He said: "I think being part of this family, in this role, in this job, every single time I see a camera, every single time I hear a click, every single time I see a flash, it takes me straight back. So in that respect it's the worst reminder of her life, as opposed to the best."
Meghan has a nickname for Harry.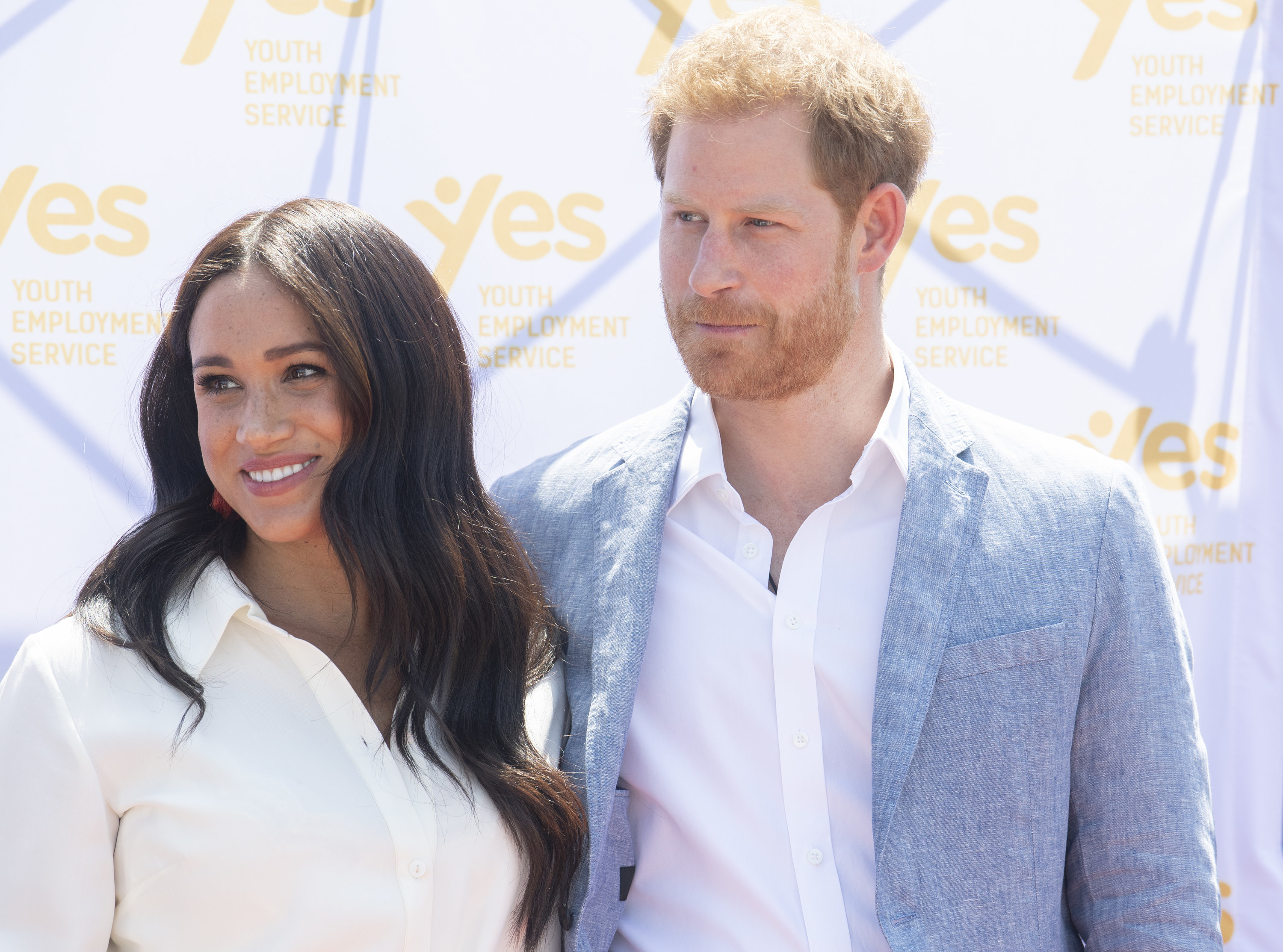 When asked about how she is coping with being in the public eye, Meghan revealed her cute nickname for her husband.

"In all honesty I have said for a long time to H — that is what I call him — it's not enough to just survive something. That's not the point of life. You have got to thrive."