Let's Settle This Debate Once And For All: How Do You Pronounce "AF"?
Honestly, I'm confused AF right now.
Unless you've been living under a rock for the past five years, you're probably familiar with the term "AF".
It stands for "as fuck" in case you actually were living under a rock and didn't now that.
If you're an avid BuzzFeed reader, you probably know that it is used A LOT here.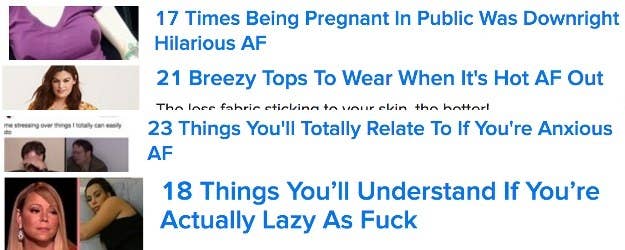 It's used a lot on Twitter, too.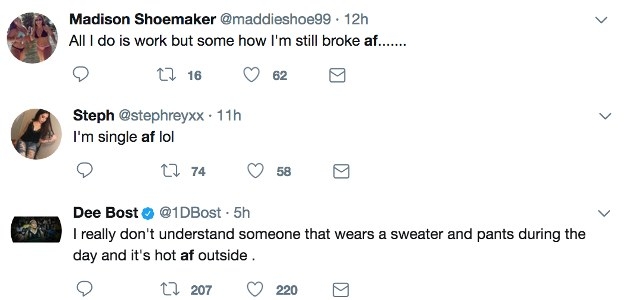 Some people pronounce it by saying the individual letters "A" and "F" instead of saying it like a word.
Twitter users have been talking about this for a while. Many have created polls to survey opinions.
They've resorted to Yahoo Answers...
Oops. Something went wrong. Please try again later
Looks like we are having a problem on the server.
So tell us, how do YOU pronounce AF?

Thank you for participating in this scientific survey.