Before every great era of time, before every true introduction to something that could potentially change the world was doubt in conjunction with a slight hint of uncertainty. For example, there are documented recordings and videos of various investors telling Steve Jobs "I just don't see it" or "I am very sorry, but we just cant". The hindsight of decisions such, as these are often immeasurably regrettable, but mildly humorous. It is always what is right in front of our eyes that we seem to take for granted or overlook because it doesn't abide by tradition. However this is the elegance of tradition; it is made to evolve. We are coming into a day and age where computers and various synchronous algorithmic technologies interact effortlessly to shape the world around us, and we are quietly bliss to its presents.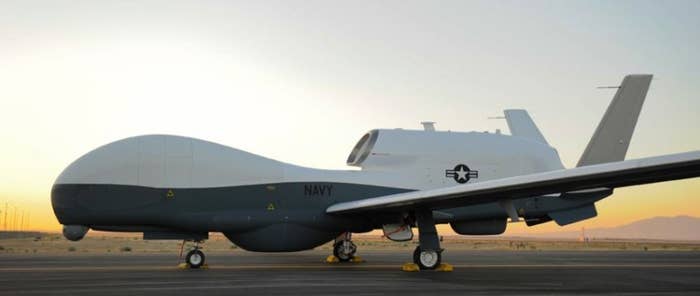 UAV or "Drones" began with a military purpose, for two various obvious reasons. One, and undertaking like this would not go unnoticed financially. Any development that involves prototyping an untested regime requires extensive capital. Two, the body that contains the highest amount of technology contains the largest engineering potential. This is a perfect blend for something experimental to come about. Meanwhile a few decades later, the UAV Drone in the light of the military is once again evolving and being passed down in its heritage.
The DJI Phantom is a perfect example of this. By implementing the quad rotor system, using sophisticated gyroscopic stability, and employing differential control of the blades, we are then able to take elegant photos of scenic views. The aircraft is relatively easy to operate, and provides a great experience for the aerial photographer enthusiast. This unique presentation of a non-traditional aircraft has also caught the eyes of some atypical corporations in the aerial photography industry.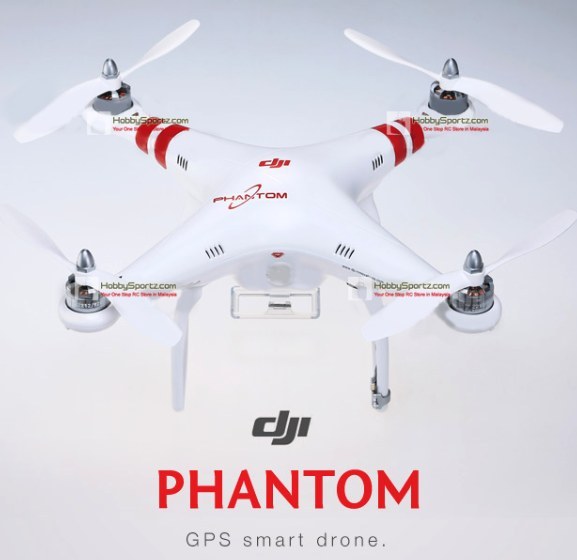 A few of these corporations include, Google, Amazon, and DHL. At this point it should be quite obvious why an information technology giant, an insanely sized online distributor, and corporate shipping company are all eyeballing these vehicles. If you can auto infrastructure the skies, it's a new frontier for a variety of industries. It is not only limited to the companies listed here, but also semi direct industries. If these vehicles become an everyday occurrence and tend to be profitable for major corporations, the idea of what we call a house may additionally change as well. Houses that are enclosed in with shrubbery and trees may be inaccessible to the new world. Therefore future houses may be required to have allotted clearances, or landing pads built. In the open fields they may be simple landing pads, while in the suburbs they could be elevated platforms near the roof of the house for appropriate landing space and clearance.
The one apparent requirement of these new classes of vehicles will undoubtedly be vertical take off and landing capabilities. Within a deep city, there is no room for hundreds of tiny traditional airplanes. How would they all take off? How would you provide that much space? How would you keep up with who needed what amount of runway space and where it was located within the city? Therefore Vertical Take Off and Landing (VTOL) capabilities are essential. Another major requirement is that if they are designed for take off with cargo in order to rapid transit the cargo to another location, the cargo must remain secure and fastened at all times, with no chance of falling or injuring someone below.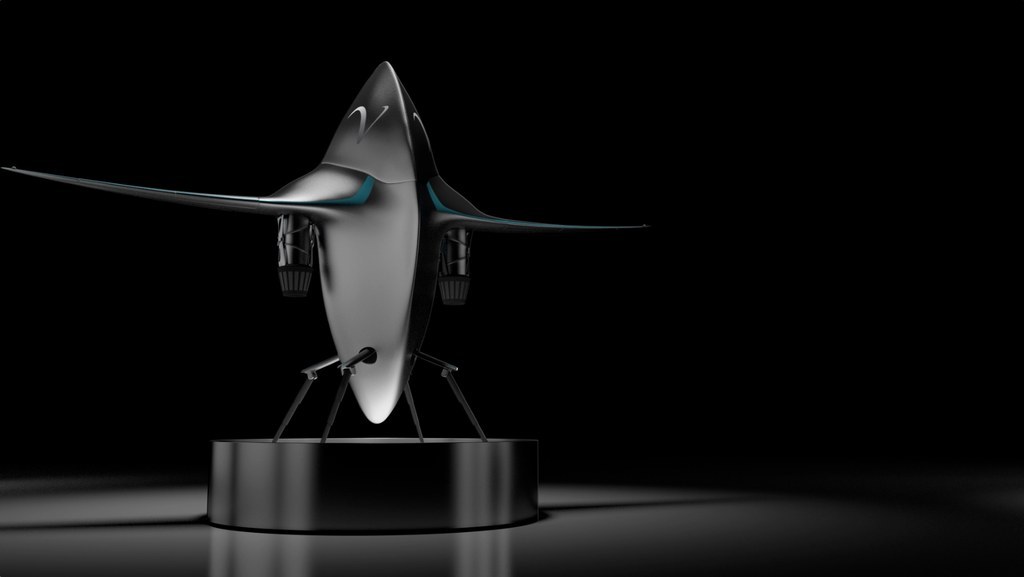 There are a few ways to approach the issue and different companies have taken various approaches. For example, Amazon PrimeAir will use a sling load approach directly under the center of the fan system, while Emelody Worldwide Inc. utilizes an internal cargo bay toward the front of the aircraft. One of the largest industries outside the immediate UAV drone industry that would soar is the insurance business for UAV piloting and machine capabilities. Insurance companies could both represent the manufacturer as well as the employed operator from the corporation. This infant market represents roughly alone between 3 and 5 Billion dollars without the industrial, home, or insurance markets involved and within a decade is expected to increase exponentially. With this amount of cash lingering, it wont be long before the right investors profit off of the early innovators of their time.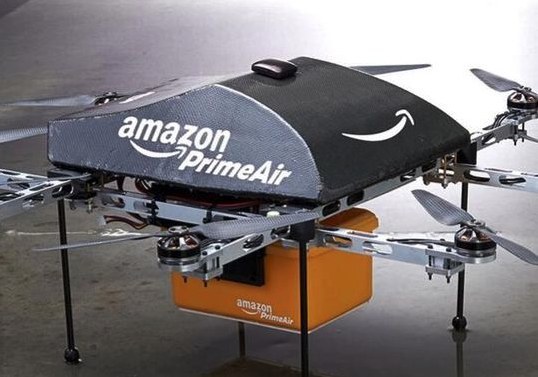 In the end however it is we, the people that get to determine if this is right for us. Is this a technology that we will welcome, or will it be one that overcomes us with corporate might. Additionally the FAA is set to rule at some point at either the end of this year or early next year on what class of UAV vehicles may begin operation with a specified probationary domain. The current policy in so many words is defined as "Modeler, Public, or Commercial". Modeler means that a person for recreational use or hobbyist may build a UAV aircraft and fly it such that it does not exceed immediate line of site or exceed 450 feet in altitude. Public is defined as in use by some public department. For example AeroVironment has been given permission with its UAV to survey various parts of the oil pipeline in Alaska. Commercial effectively means for profit.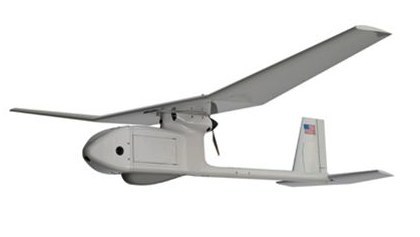 Currently there are no commercial UAV Drone aircraft in the United States due to the FAA, and the uncertainty with what to do with all of the UAV air traffic it would induce. With the advances in all of the traditions and technologies presented within the UAV world, there only remain two questions. Who will rise to the top, and who was the financier for them to rise?...
GenXDrone News 2014
www.genxdrone.com