Can you tell us a bit about yourself, please?
Dustin Swafford: I've always loved sports — one of my fondest and earliest memories is watching baseball with my grandfather — and over the years I've found creative ways to participate. In high school, where I was the only kid in my graduating class with a physical disability, I worked with the football coach on making game plans and scouting players for the team. Fourteen years later, I achieved my dream of becoming a football coach myself. That's when I discovered how much I enjoy helping others accomplish their goals. Sports give that feeling like nothing else.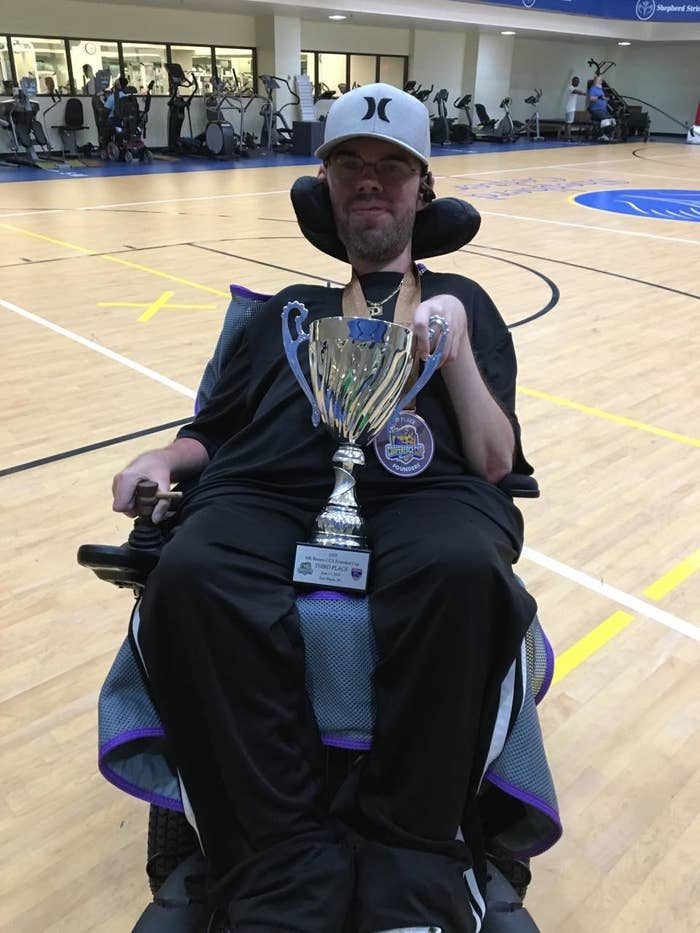 What has your experience with Spinal Muscular Atrophy been like?
Dustin: SMA is a genetic disease, so I've lived with it all my life. My body doesn't make enough of a certain protein that helps the nerves controlling my muscles stay alive, which means as I get older, my muscles get weaker and weaker. That can make it difficult to do basic things most people take for granted, like walking and ultimately even breathing. When I was diagnosed as a baby, doctors told my mother to expect I'd live about 12 years. To be 40 years old today is a gift.
Ultimately, I feel like I've had a pretty normal life. Early on, I was in and out of the hospital with pneumonia, which is a common experience for people with SMA. That was probably the greatest challenge I faced as a kid. Now, as an adult, I'm not able to eat the way I once did — because of declining strength — which has been a challenge for me as well. I have to be a lot more cautious to avoid choking. But I'm grateful. I wouldn't ask for a different life.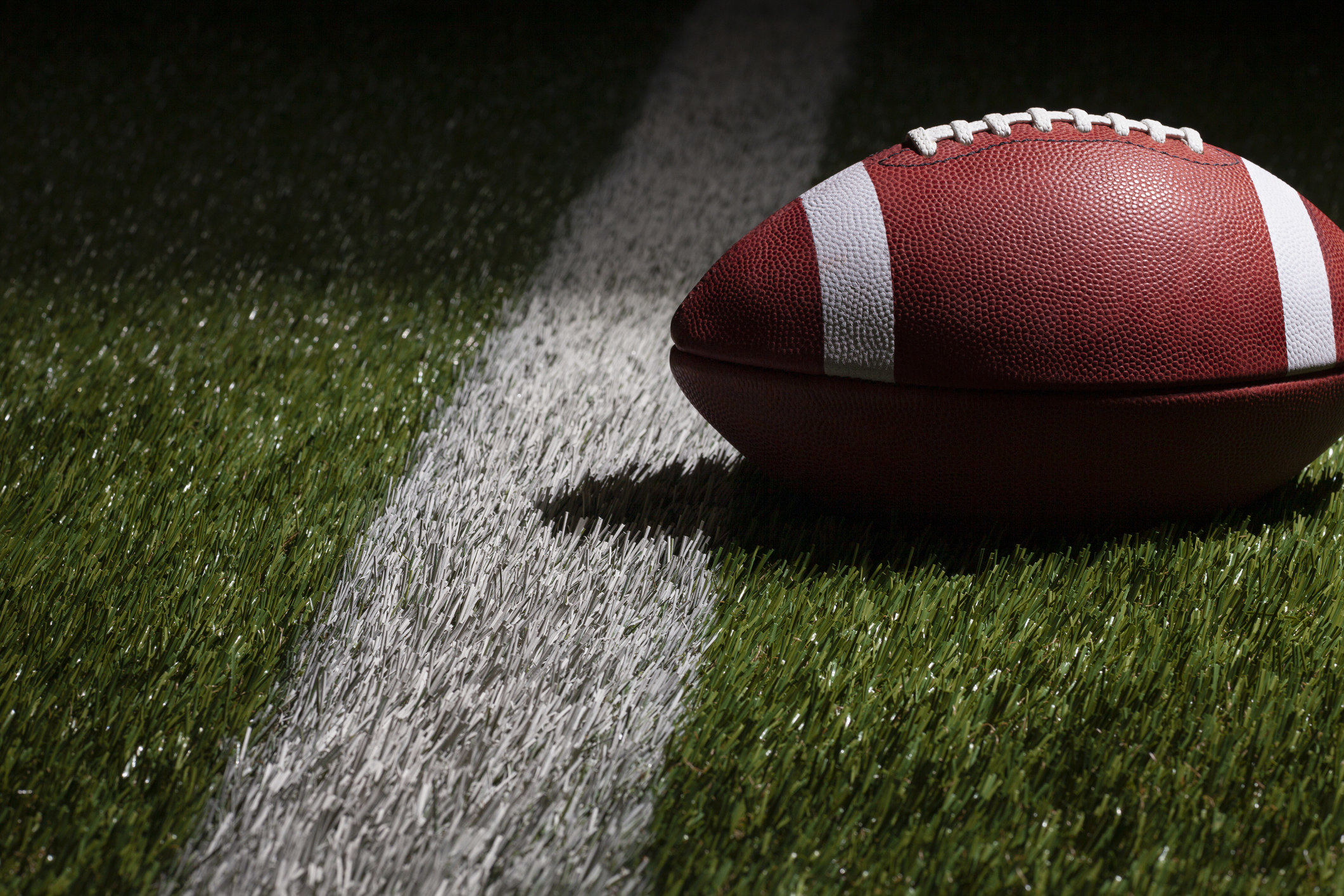 How have sports provided an outlet for you as someone living with SMA?
Dustin: Living in a small town, with an even smaller population of people with physical disabilities, participating in sports was a challenge. I wanted to play, but I wasn't permitted to, because I couldn't run or catch the ball like the other kids.

My mom is a fighter. When I was 7 years old, she made a connection with someone who lived in the next town over, and he helped me get on a T-ball team there. I ended up being the only kid with a disability to play on an otherwise able-bodied team. To be around other people who were pushing each other and coaches who want the best for you, that was a big deal for me.
How did you get involved in power soccer?
Dustin: Power soccer is an interesting one. Did you know it's the first competitive team sport for power wheelchair users? Power soccer is played on a basketball court, and we defend and attack as teams, just as able-bodied players do, using a purpose-built chair that can spin on a dime. Players maneuver the ball around using a metal footguard. I first learned about it at a camp I was attending for kids with muscular dystrophy and similar disabilities. At our camp, they packed the day with other activities, but my four friends and I skipped every activity that first day and played power soccer all day long. That's really how it started for us.
Coming home after camp, I lived about two-and-a-half hours away from my teammates, but we would get together once a month and we would practice. I'd travel all those hours over to them. We actually won a regional tournament in our first year. So, yeah, it was interesting and funny how our team formed. I had never heard of the sport before that camp.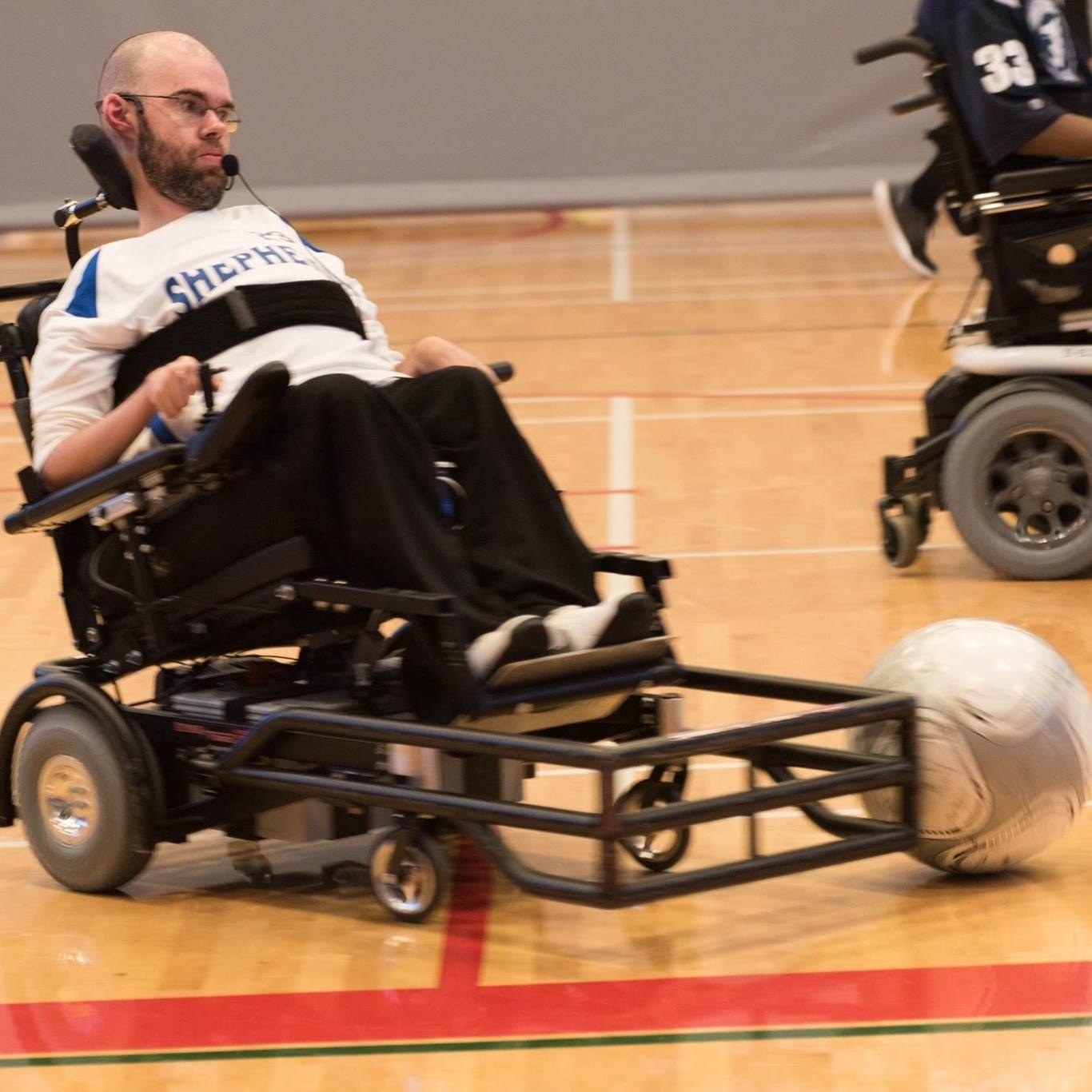 What barriers and hurdles currently exist for people living with disabilities to participate in sports and be welcomed by their teams?
Dustin: Really it comes down to knowledge and experience. One thing I like about kids now, and what I learned coaching football, is that they are curious and ask questions. Kids are more prone to asking questions than some adults are, and I welcome that. I always tell people — if there's anything you want to ask me, I'm an open book. My story isn't just for me. It's for everyone around me.

When I was in elementary school, I recall a time I was meant to receive an award up on stage. The thing is, they actually had no way for me to get up on stage with the other kids. And so my mom approached the school about it, and they kind of brushed her off. And my mom said: "If his classmates are going to be up on that stage receiving awards, he will be too." And they went back and forth. My mom is resilient. She took it as far as she could, and the following year when we went back to school, they had a ramp built.
Having someone to advocate for you when you're young is very important. So is the willingness of others to try to understand your circumstances.
Are there any common misconceptions you feel people have about SMA that you'd want them to better understand?
Dustin: It's important to understand that just because you can't walk or raise your arms doesn't mean you can't lead a successful, interesting, eventful life. From a young age, I've always enjoyed traveling. And I knew kids in my class who'd never been farther than an hour-and-a-half outside our town. Which is to say, I've had so many experiences that other people haven't had. And people may assume that wouldn't be the case for someone like me.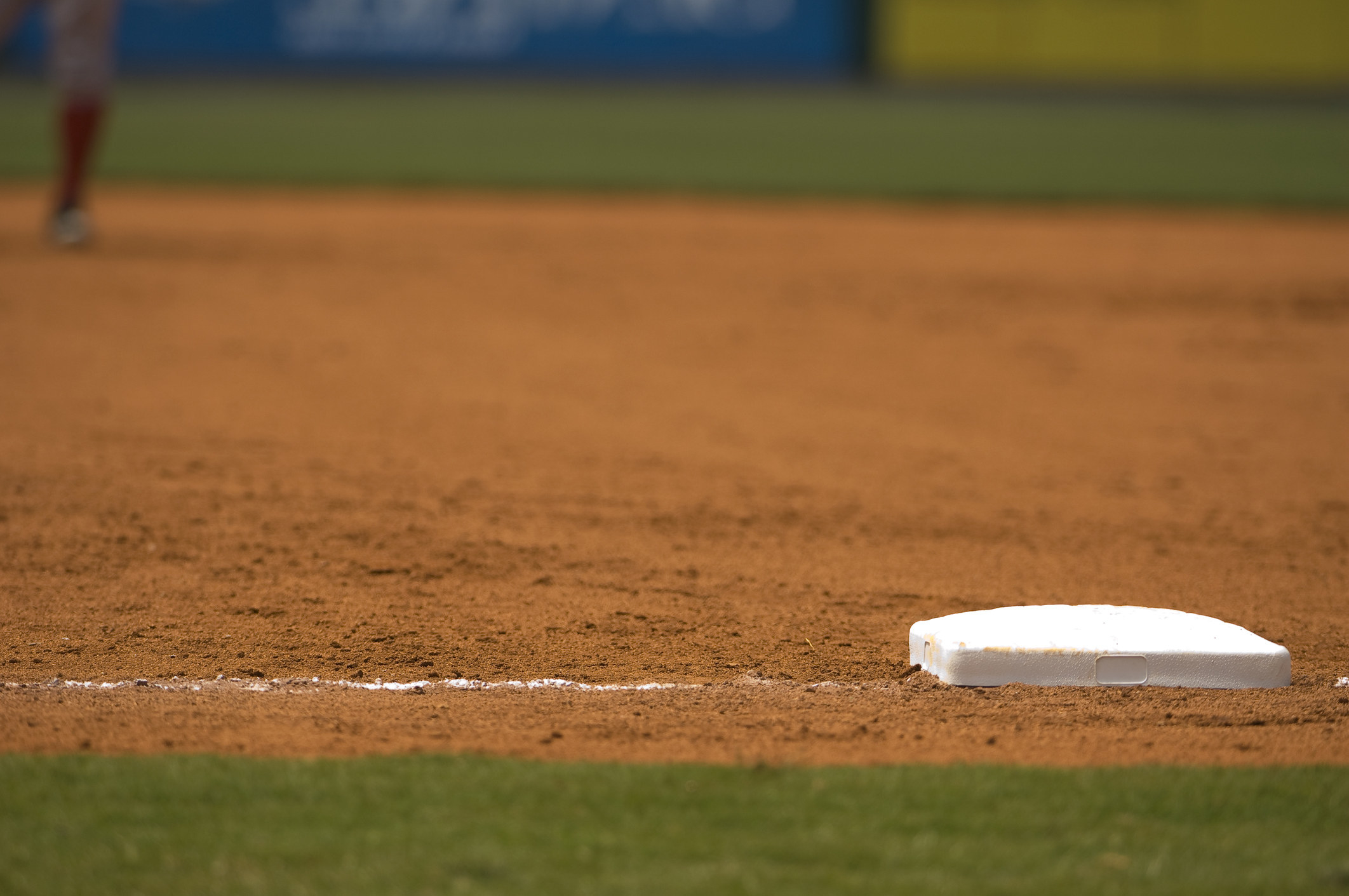 What do you wish other people living with SMA knew about managing and treating the disease?
Dustin: Just know that there are options. There are so many more treatment options available now than when I was younger. That's huge. Last year, I started taking this medicine called Evrysdi, which was designed to address the underlying cause of SMA.

Evrysdi (risdiplam) is a prescription medication used to treat SMA in children and adults. Before taking Evrysdi, tell your doctor if you are pregnant or plan to become pregnant, or are breastfeeding or plan to breastfeed. Evrysdi may harm an unborn or breastfed baby. Evrysdi may affect a man's ability to have children (fertility). Tell your doctor about all the medicines you take.
These are not all the possible side effects of Evrysdi. Please refer to additional important safety information below.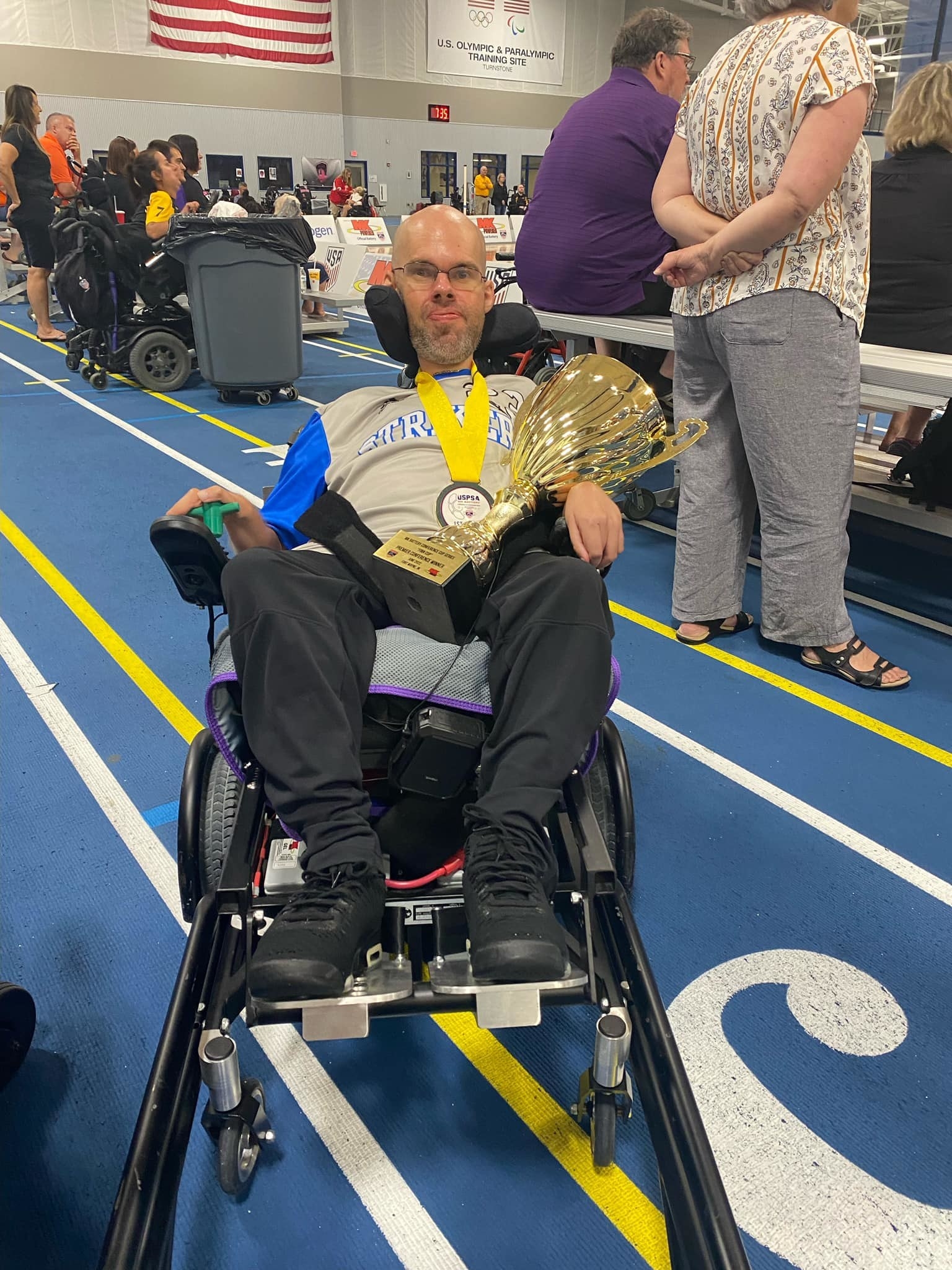 How has your experience been with Evrysdi?
Dustin: My experience with Evrysdi has been good. I can take Evrysdi orally or through my feeding tube, in my own home, as opposed to going to the hospital and getting an injection in my spine like I've had to do in the past with other treatments.

What advice would you give to someone who was recently diagnosed with SMA, or the parent of a child recently diagnosed with SMA?
I would say, just fight, don't give up. Dream big. Don't automatically assume that you can't do something. Don't let anything get in your way. Even people without physical disabilities have hurdles. The most successful people are the ones who've failed the most, so give everything a try.

What is Evrysdi?
Evrysdi is a prescription medicine used to treat spinal muscular atrophy (SMA) in children and adults.

Important Safety Information

Before taking Evrysdi, tell your healthcare provider about all of your medical conditions, including if you:
• are pregnant or plan to become pregnant, as Evrysdi may harm your unborn baby. Ask your healthcare provider for advice before taking this medicine
• are a woman who can become pregnant:
• Before you start your treatment with Evrysdi, your healthcare provider may test you for pregnancy
• Talk to your healthcare provider about birth control methods that may be right for you. Use birth control while on treatment and for at least 1 month after stopping Evrysdi
• Pregnancy Registry. Talk to your healthcare provider right away if you become pregnant while taking Evrysdi. Ask about registering with the Evrysdi Pregnancy Registry, which was created to collect information about your health and your baby's health. Your healthcare provider can enroll you in this registry by calling 1-833-760-1098 or visiting https://www.evrysdipregnancyregistry.com.

• are an adult male. Evrysdi may affect a man's ability to have children (fertility). Ask a healthcare provider for advice before taking this medicine
• are breastfeeding or plan to breastfeed. It is not known if Evrysdi passes into breast milk and may harm your baby
Tell your healthcare provider about all the medicines you take
• You should receive Evrysdi from the pharmacy as a liquid. If the medicine in the bottle is a powder, do not use it. Contact your pharmacist for a replacement
• Avoid getting Evrysdi on your skin or in your eyes. If Evrysdi gets on your skin, wash the area with soap and water. If Evrysdi gets in your eyes, rinse your eyes with water
The most common side effects of Evrysdi include:
For later-onset SMA:
• fever
• diarrhea
• rash
For infantile-onset SMA:
• fever
• diarrhea
• rash
• runny nose, sneezing and sore throat (upper respiratory infection)
• lung infection (lower respiratory infection)
• constipation
• vomiting
• cough
These are not all of the possible side effects of Evrysdi. For more information on the risk and benefits profile of Evrysdi, ask your healthcare provider or pharmacist.
You may report side effects to the FDA at 1-800-FDA-1088 or www.fda.gov/medwatch. You may also report side effects to Genentech at 1-888-835-2555.
Please see full Prescribing Information for additional Important Safety Information.