Can you tell us a bit about yourself, please?
Grant Stoner: I'm an accessibility and disability journalist in the gaming industry. My goal in my writing is to create a sense of equity across this industry. Although I'm living with a disability myself — a neuromuscular condition called spinal muscular atrophy, or SMA for short — I try not to put myself in the stories I write but, rather, elevate other disabled people by sharing their experiences. For years, we'd seen that there were only a few people in gaming who would speak for everyone within the disabled community. And you can't really talk about accessibility if you only include a few voices.
What has your experience with spinal muscular atrophy (SMA) been like?
Grant: Growing up with SMA, I was never able to do much physically because I used a wheelchair. SMA is a progressive disease, so as I get older, I get weaker. That meant that sometimes I couldn't hang out with friends or go on certain field trips at school. So my experience with SMA is that, from a socializing aspect, I have been limited. I needed to find new ways to interact with my peers and that's still the case today. And I do that primarily through gaming.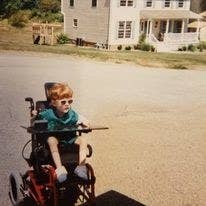 Can you tell us about how living with SMA shaped your career trajectory?
Grant: Being a gamer with SMA has definitely helped me carve out my niche in journalism, but initially I resisted writing about disability issues. Growing up, I had a lot of internalized ableism. Society views people with disabilities as inferior and, deep down, I think I believed that too. So, I didn't want to emphasize that part of myself or even be associated with the disabled community. I didn't want to be a source of inspiration for able-bodied people. I just wanted to be seen as a person.
In college, one of my best friends was an editor in the arts and entertainment department at the school newspaper and he asked me to write a review about how accessible a particular gaming console was for people with disabilities like mine. I wanted to do a straight review of the system itself, like a non-disabled writer would, but he said, "You're either doing the accessibility angle or I'm not publishing your review." He was my friend, so I gave in and did the story his way.
A few months later, that same story won second place in the review category of the Keystone Media Awards, which recognize top student journalism across Pennsylvania. At that point, I had a bit of an awakening. For the first time, I saw my disability as an asset, because it gives me this unique perspective, and I saw there was a real appetite for stories about the intersection of disability and gaming. Unless people from the disabled community are writing these pieces, there's going to be a deficit of authenticity and accuracy.
For instance, I find many non-disabled people fail to grasp the difference between accessibility and a game's overall difficulty rating, but that's so central to the issue of making gaming more inclusive of people with disabilities. We're not asking for an "easy mode." We just want to be able to enjoy challenging games the same as anyone else.
How did you build a career reporting on disability issues in gaming?
Grant: After graduating with a master's degree in 2019, I joined Can I Play That, the largest gaming publication for disabled voices, as the mobility editor. That meant I focused on how accessible games were for people with limited mobility — what does and doesn't work for players like me — similar to what I had been doing for the student paper in college. I helped build the site from a small blog into what it is today. In 2021, I set off on my own as a freelancer.
I've now had bylines at IGN, The Washington Post, Wired magazine, and more. Roughly 95% of my stories focus on disabled people and accessibility issues. My goal as a writer is to help reshape industry coverage of these topics. Eventually, I'm hoping for publications to offer full-time positions for this kind of journalism. Right now it's all freelance. The readership and engagement data shows that this is a topic that people are interested in. An IGN article of mine from last year generated well over 2,000 comments!
What barriers and hurdles currently exist for people living with disabilities to play video games and be welcomed by other players?
Grant: It depends on what kinds of disabilities you're talking about. Certain consoles just have really awful hardware with no alternative controller options for people with severe hand mobility issues like myself. For Deaf and hard-of-hearing players, their hurdles are different. It's usually an issue of subtitles being implemented improperly and neglecting to translate surrounding audio cues into visuals.
For people who are totally blind or sightless, there are very few — if any — games they can actually play, in an industry where there are literally thousands of games. A lot of the technology has yet to be implemented whereby a totally blind person can comfortably purchase a game and beat it.
Fortunately, the mindset toward accessibility in gaming is rapidly evolving. I do know that disabled people get frustrated that it's not happening fast enough; video games have been a popular medium for several decades. But, more recently, there's been a real need and a call to make games more inclusive.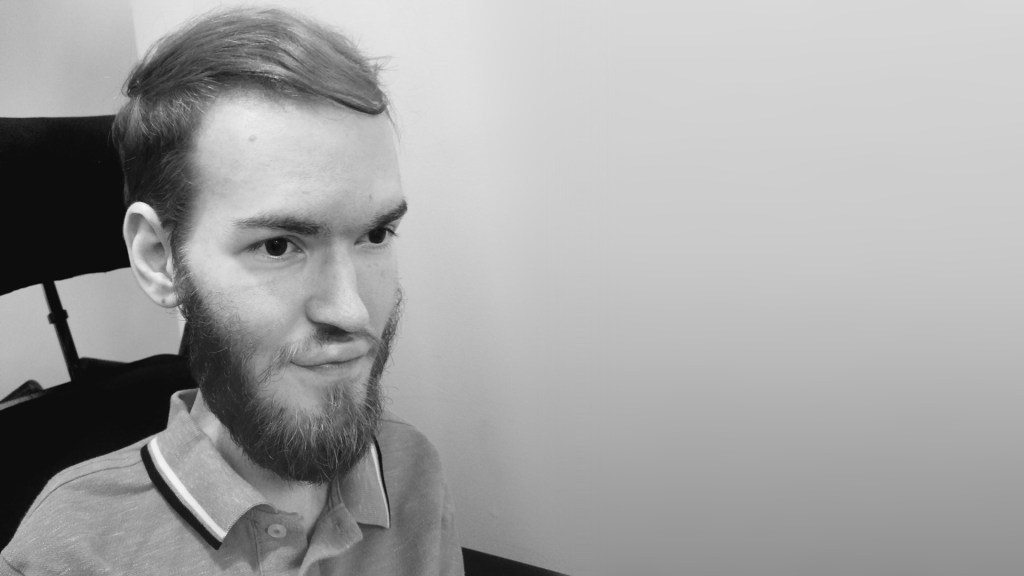 What (if anything) has changed in gaming over recent years?
Grant: From the developer perspective, things are improving. A lot of studios are hiring accessibility consultants to weigh in during the design phase on the accommodations disabled players might need to enjoy the game, such as customizable controls, text-to-speech, adjustable subtitle sizing, and colorblind modes. For instance, I personally find it difficult to do a lot of quick button mashing because I get fatigued easily. So, it's helpful when games offer an alternative to quick tapping, like holding the button down instead. These kinds of accessibility options are becoming more standard, but they're often invisible to players who aren't seeking them out.

Are there any common misconceptions you feel people have about SMA that you'd want them to better understand?
Grant: There are a few: First, people with SMA are usually very intelligent. A lot of them go on to be very well educated and have successful careers. I think sometimes people tend to assume otherwise because most cases of SMA were once considered terminal in childhood. But that assumption is so harmful for the mentality of people with this disease and for our opportunities.
When I was first diagnosed, my parents were pulled into a small room and told by my doctor at the time that I wouldn't have more than 7 to 10 years to live. That was their first introduction to SMA. Since my diagnosis in 1995, the notion that a child with SMA wouldn't survive to adulthood has drastically shifted due to a greater understanding of the disease and its treatment options.
The drug that I'm currently taking, Evrysdi, is designed to address the underlying cause of SMA. For a degenerative disease, that's huge. SMA doesn't have to stop us from living our lives.
Evrysdi (risdiplam) is a prescription medication used to treat SMA in children and adults. Before taking Evrysdi, tell your doctor if you are pregnant or plan to become pregnant, or are breastfeeding or plan to breastfeed. Evrysdi may harm an unborn or breastfed baby. Evrysdi may affect a man's ability to have children (fertility). Tell your doctor about all the medicines you take.
These are not all the possible side effects of Evrysdi. Please refer to additional important safety information below.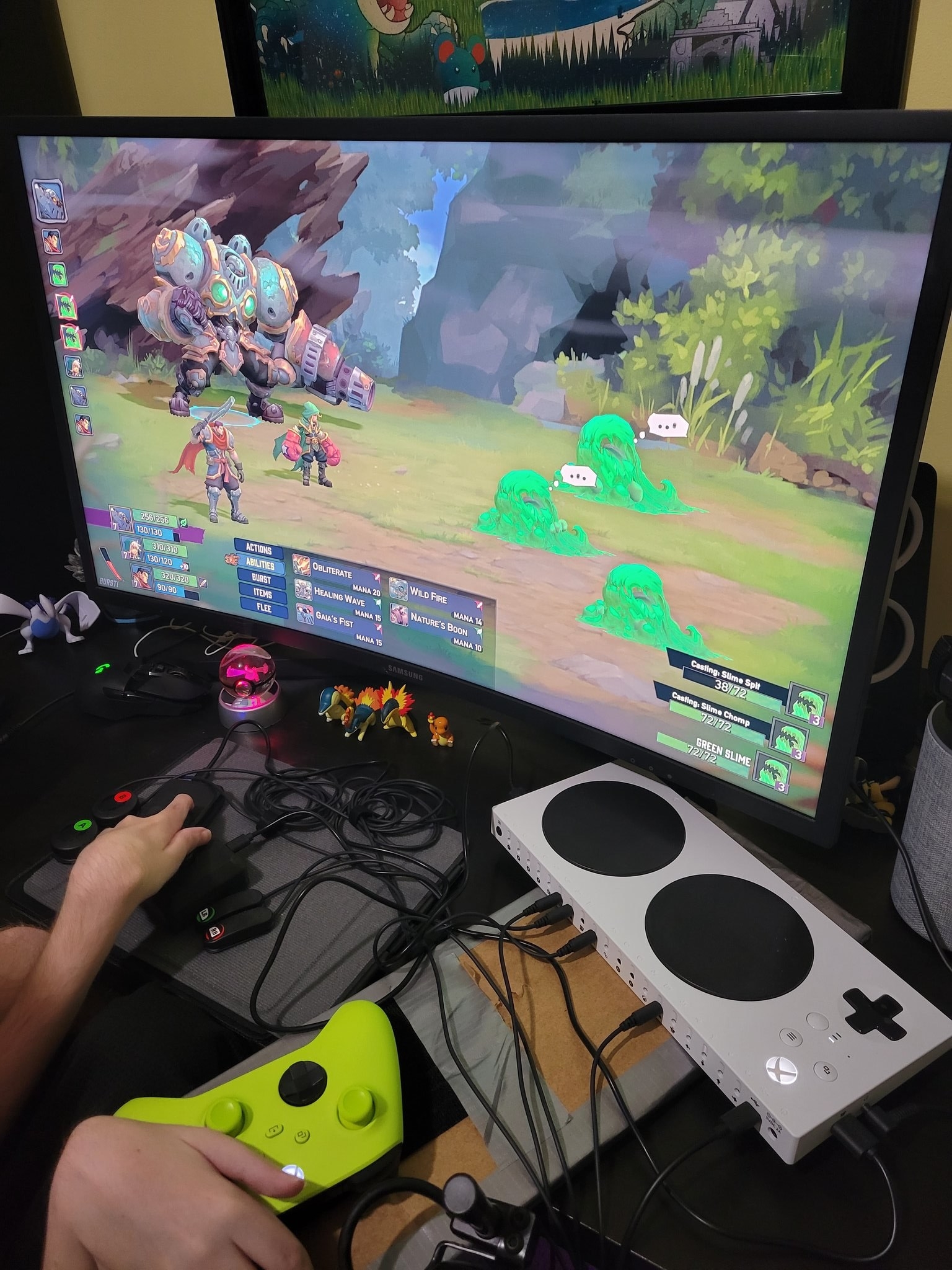 Is there anything else you want people to know about your experience with SMA, or SMA more broadly?
Grant: SMA is a very personal disease. It affects everyone differently. I know people with my type — Type 2 — who are stronger than me, and there are also those who are either far more or far less independent than I am. SMA affects everyone differently. Despite that, it's still important to foster a sense of community and to understand you don't have to be alone with this disease. Although our symptoms and experiences may be different, we can still help each other find solutions for problems that may arise.
How has your experience been with Evrysdi been?
Grant: My head control is not something I struggle with much anymore. It's very easy to keep my head upright and move it around. My dexterity in my fingers has also improved,* which has been beneficial for my job — both playing games and writing about them. These improvements have really changed how I can work and socialize.

* In one of the clinical trials for Evrysdi (SUNFISH), motor function improved in children and adults with Type 2 and Type 3 SMA after taking Evrysdi for 1 year. SUNFISH is a 2-part, placebo-controlled study of Evrysdi in 231 children and adults aged 2-25 years with Type 2 or 3 SMA. Part 1 explored the dose and safety of Evrysdi (N=51). Part 2 measured the effectiveness and safety of Evrysdi compared with placebo (N=180).
In SUNFISH Part 2, the study met its primary objective by showing an improvement in motor function as measured by Motor Function Measure 32 (MFM-32). After 1 year of treatment, Evrysdi patients showed an average of 1.36-point increase in MFM-32 score compared to an average 0.19-point decrease for placebo patients, yielding a 1.55-point estimated improvement for Evrysdi vs placebo (95% CI: 0.30, 2.81; P=0.0156). This 95% CI (confidence interval) means that there is a 95% chance that the actual average change in MFM-32 with Evrysdi will be between 0.30 and 2.81 points higher than placebo.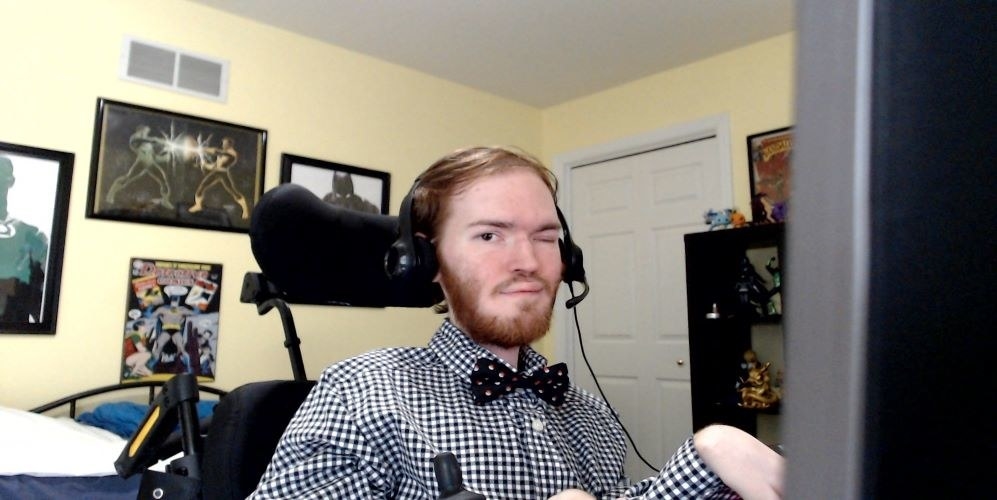 What advice would you give to someone who was recently diagnosed with SMA or the parent of a child recently diagnosed with SMA?
Grant: I think the number one thing is that this is not an immediate death sentence. With the available treatment options, that's not the case anymore. Talk to your doctor and see what's possible.
To parents: Do not let SMA stifle the interests of your children. Don't let what your children cannot do physically prevent them from engaging in activities they find enjoyable. That's ultimately how I got into gaming. My parents didn't stop me from playing games, and gaming actually helped to exercise my fingers and laid the groundwork for my career.
I would also say that it's OK to be frustrated. Sometimes this situation can be really challenging. Don't let the frustration overwhelm you, or suck you into a pit that you might struggle to get out of. Ultimately, at least in the US, living with this disease isn't nearly as grim as it was even 25 years ago. There are so many things a person with SMA can do, like leading fulfilling careers and social lives.
Lastly, what are your favorite types of games?
Grant: My simple answer to this question is whatever my friends are playing at the time. My more meaningful answer is the type of handheld games I grew up playing and still play to this day. Growing up, I was hospitalized a lot. I would be in the ICU for weeks, and certain handheld gaming devices were the easiest for me to play because they didn't require extreme dexterity; I could play those games with one hand or one finger and I could beat them. Over the years, it's become a comfort activity. I still play those kinds of games every week, just because.

What is Evrysdi?
Evrysdi is a prescription medicine used to treat spinal muscular atrophy (SMA) in children and adults.

Important Safety Information

Before taking Evrysdi, tell your healthcare provider about all of your medical conditions, including if you:
• are pregnant or plan to become pregnant, as Evrysdi may harm your unborn baby. Ask your healthcare provider for advice before taking this medicine
• are a woman who can become pregnant:
• Before you start your treatment with Evrysdi, your healthcare provider may test you for pregnancy
• Talk to your healthcare provider about birth control methods that may be right for you. Use birth control while on treatment and for at least 1 month after stopping Evrysdi
• Pregnancy Registry. Talk to your healthcare provider right away if you become pregnant while taking Evrysdi. Ask about registering with the Evrysdi Pregnancy Registry, which was created to collect information about your health and your baby's health. Your healthcare provider can enroll you in this registry by calling 1-833-760-1098 or visiting https://www.evrysdipregnancyregistry.com.

• are an adult male. Evrysdi may affect a man's ability to have children (fertility). Ask a healthcare provider for advice before taking this medicine
• are breastfeeding or plan to breastfeed. It is not known if Evrysdi passes into breast milk and may harm your baby
Tell your healthcare provider about all the medicines you take
• You should receive Evrysdi from the pharmacy as a liquid. If the medicine in the bottle is a powder, do not use it. Contact your pharmacist for a replacement
• Avoid getting Evrysdi on your skin or in your eyes. If Evrysdi gets on your skin, wash the area with soap and water. If Evrysdi gets in your eyes, rinse your eyes with water
The most common side effects of Evrysdi include:
For later-onset SMA:
• fever
• diarrhea
• rash
For infantile-onset SMA:
• fever
• diarrhea
• rash
• runny nose, sneezing and sore throat (upper respiratory infection)
• lung infection (lower respiratory infection)
• constipation
• vomiting
• cough
These are not all of the possible side effects of Evrysdi. For more information on the risk and benefits profile of Evrysdi, ask your healthcare provider or pharmacist.
You may report side effects to the FDA at 1-800-FDA-1088 or www.fda.gov/medwatch. You may also report side effects to Genentech at 1-888-835-2555.
Please see full Prescribing Information for additional Important Safety Information.