1.
This delectable assortment of sausages, beans, and chips in a shiny dog bowl.
2.
This criminal version of "biscuits and gravy".
3.
This suspicious combination that literally no one asked for.
4.
This unfortunate accident with a kebab.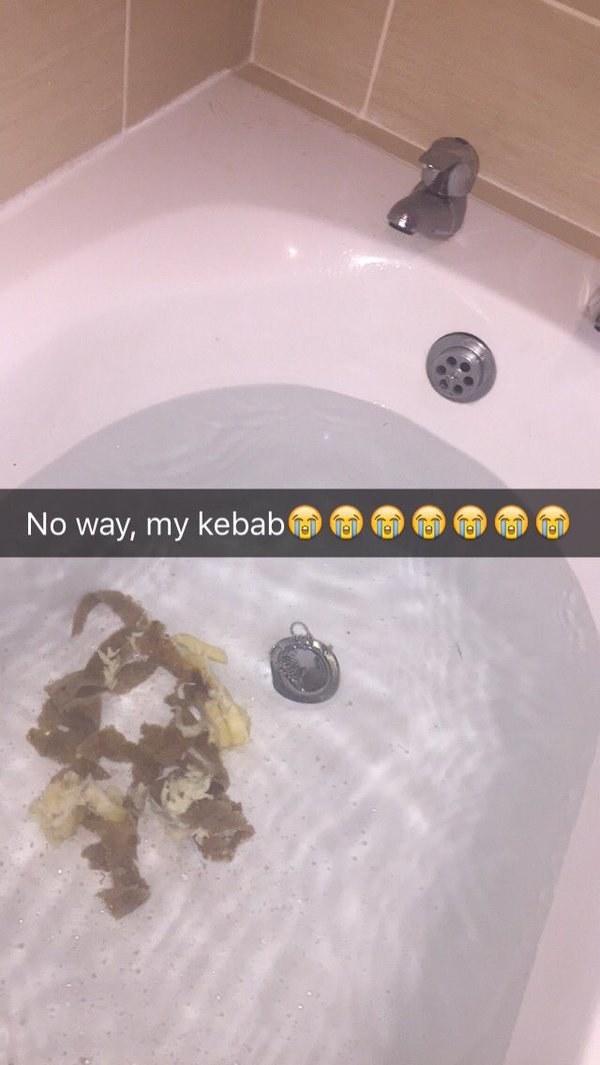 5.
This milkshake that's swimming around in a takeaway box.
6.
This sorry excuse for a cheese board.
7.
This sausage being forced to pose as a train.
8.
This afternoon tea served on actual tennis rackets.
9.
This shepherd's pie that's been made to drink.
10.
These desperate, floating Hula Hoops.
11.
This sad and abandoned bag of takeaway food.
12.
This confusing cereal setup.
13.
And this chocolate assimilation.
14.
This red and sticky oven meal.
15.
This Müller Corner without the "corner".
16.
This English breakfast served on a totally normal and not at all threatening garden spade.
17.
This asparagus disguised as romantic daffodils.
18.
This alternate use for the new Toblerone design.
19.
And finally, this absolute tragedy.