 1) The role of Alicia Florrick was originally offered to Helen Hunt and Ashley Judd before it was offered to Julianna Margulies. They both turned it down.
2) The creators of The Good Wife, Robert and Michelle King, have been married for 27 years.
3) The Kings have their own TV production company in partnership with CBS called "King Size Productions."
4) The show is based on the couple's observation of real-life scandals. When they pitched the project, the couple noticed there were several occurrences of political scandals in which powerful women were involved. The question of why these women stay around, and what comes after public humiliation, formed the basis of The Good Wife.
5) Every room of the Kings' office is labelled with the signature Good Wife font.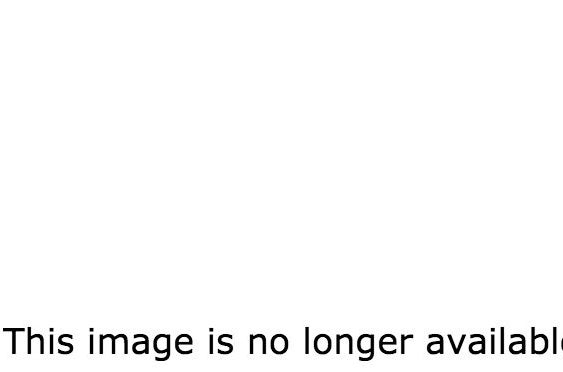 6) There are seven writers, in addition to the Kings, who work on the show.
7) Of these seven writers, three are also attorneys. The team has a legal consultant too.
8) The writers already know how the show will end. Robert King says they knew "after the first 13 [episodes]".
9) The show follows a particular motif for its episode titles. The number of words in each title corresponds to the season number. After Season 4 (in which each title had four words), the number of words in episode titles started to decrease again to continue the symmetry. Now in its seventh season, the pattern for episode titles is as follows: 1-2-3-4-3-2-1.
10) For this reason, many fans speculate that this could be the last season of The Good Wife.
11) Archie Panjabi, who played Kalinda Sharma, claims that when she was nominated for an Emmy award, nobody recognised her. She arrived on the red carpet to get her picture taken and "every single photographer in the line put their camera down".
12) That same night she won the Emmy for Best Supporting Actress in a Drama Series.
13) Panjabi could only play the character of Kalinda in boots. She stated: "I've tried wearing shoes, but it doesn't work. Her walk changes."
14) Panjabi took Kalinda's trademark boots and leather jacket with her when she left.
15) It's rumoured that the final scene between Alicia and Kalinda was shot without either of the actresses being in the same room. Fans speculated that the scene was filmed in two separate takes and then spliced together.
16) Many believe this to have been the result of a longstanding feud between the actresses, nicknamed "Kaliciagate," worsened by the fact the two hadn't appeared in a scene together for more than 50 episodes since Season 4, Episode 11. 17) Eli Gold is based on a real person. The character is loosely based on Chicago mayor Rahm Emanuel.
18) Rahm Emanuel's brother, Ariel Emanuel, is also the basis for the character Ari Gold in HBO's Entourage.
19) Despite his incredible acting as Eli Gold, Alan Cumming is Scottish, not American.
20) While the show is based in Chicago, it's actually shot in New York. 21) Various celebrities have guest starred on the TV show, including Matthew Perry (Friends), America Ferrera (Ugly Betty), Jason Biggs (American Pie), and Sarah Silverman.
22) While shooting her guest appearance in 2012, Kristin Chenoweth was injured on set by a piece of lighting equipment that fell on her. The accident left her with a skull fracture and pain in her hips and ribs.
23) Julianna Margulies' husband, Keith, is actually a lawyer.
24) Margulies has won two Emmy awards for her performance as Alicia Florrick – one in 2011 and one in 2014. She's been nominated a total of four times.
25) According to Margulies, whenever there are "weird, kinky, strange" scenes in the script, it's been written by Robert King. 26) Even the creators weren't convinced they'd be able to keep Will's death a secret. Michelle King claimed she was waiting for the secret to come out right up until the moment the show aired.
27) Will's death was the result of actor Josh Charles' own decision to leave, not the creators' decision. Once he decided not to renew his contract, the Kings had to write around his exit.
28) Charles originally wanted to leave the show at the end of the fourth season. It was Margulies who convinced him to stay until mid-season so the Kings could write him a proper exit.
29) Matt Czuchry, who plays Cary Agos, was unaware his character would be going to prison until he saw a prison jumpsuit in his wardrobe fitting.
30) Kalinda's estranged husband, Nick (played by Marc Warren), left the show earlier than intended. It was clear his introduction had hit a wrong chord with fans. "You don't give James Bond a girlfriend," Robert King explained. "This was not a place where the audience wanted to go." 31) Season 7's campaign storyline was written to purposely mirror the current political stage. Robert King claimed "we're trying to parallel what's happening on our show with what's happening in reality."
32) Christine Baranski, who plays Diane, says her dream guest on the show would be Alan Rickman. She'd like him to "sweep her off her feet".
33) The Kings only get three and a half weeks off a year. The rest of the year is spent working on The Good Wife.
34) Margulies wants Alicia to leave Peter too, but believes she won't leave him until she "finds true love".