2.
Even when it's cold.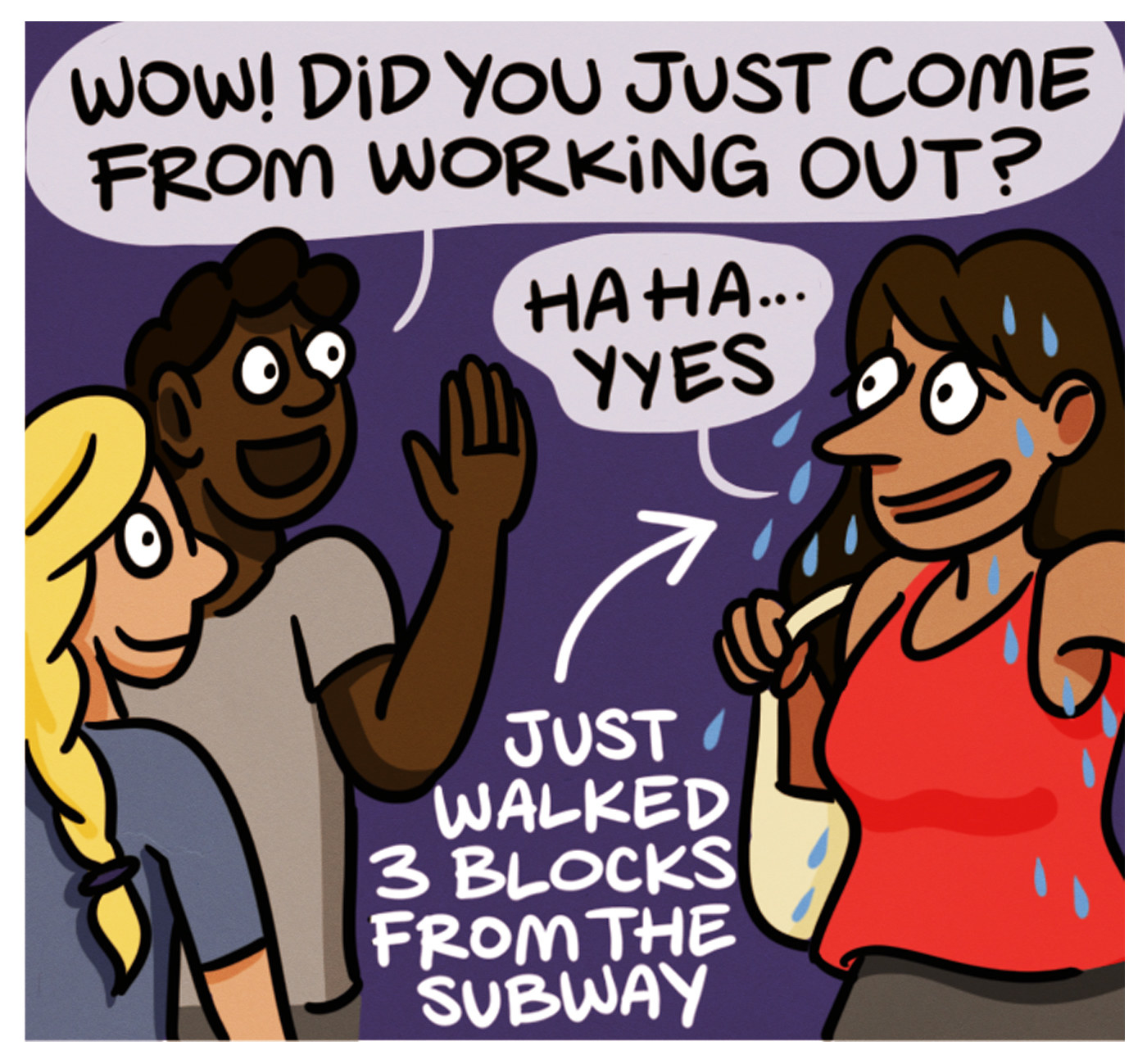 3.
You're more than familiar with the horrors of boob sweat.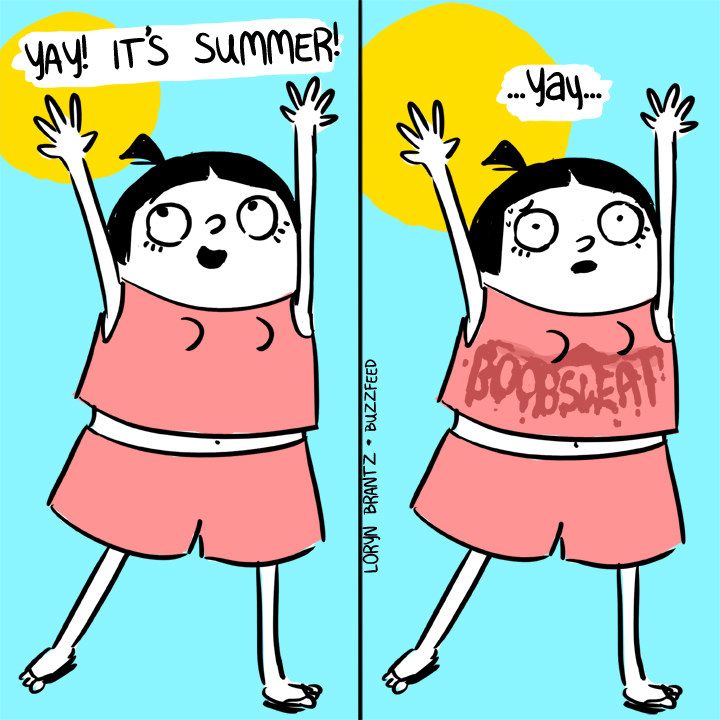 4.
And you're no stranger to accidentally leaving a butt-shaped sweat patch on a chair, and discreetly wiping it before anyone can see.
5.
Going to the gym always leaves you with the most awkward sweat stains.
6.
And your unique talent is leaving remnants of sweat on any equipment you touch.
7.
There are certain tops you avoid wearing because you know they'll too easily reveal the sweaty truth.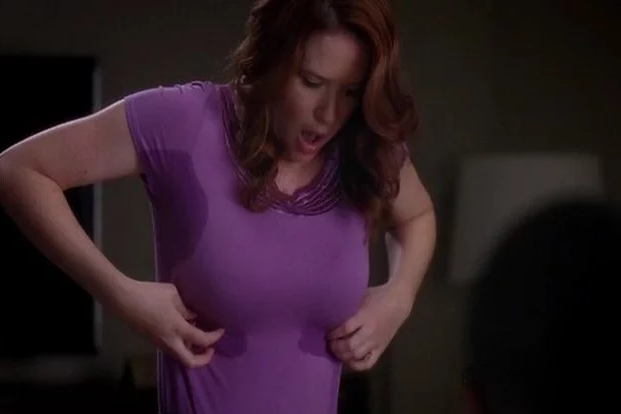 8.
And when you're hot and sweaty, "just take your jumper off" isn't exactly the thing you want to hear.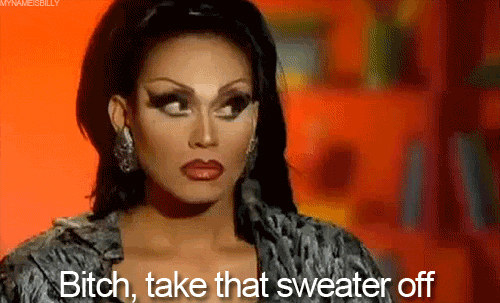 9.
Wearing dresses, skirts, or shorts means that thigh rub is practically an inevitability.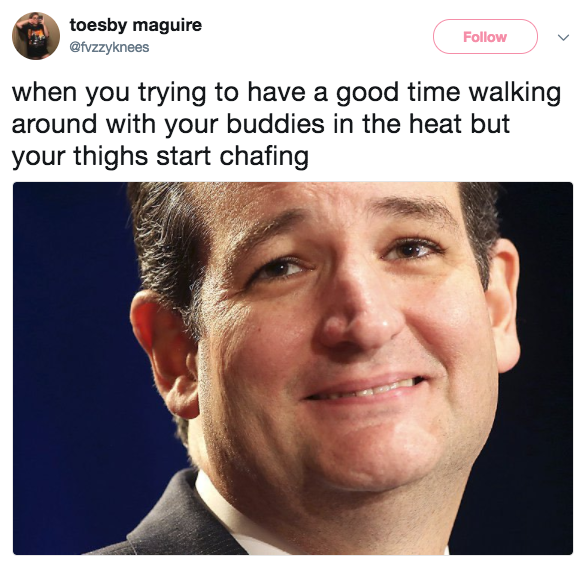 10.
So you've taken some precautions to keep your thighs from literally setting on fire.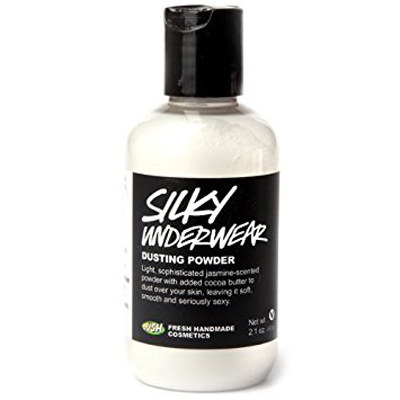 11.
You've definitely used a hand dryer to attempt to dry a sweat patch.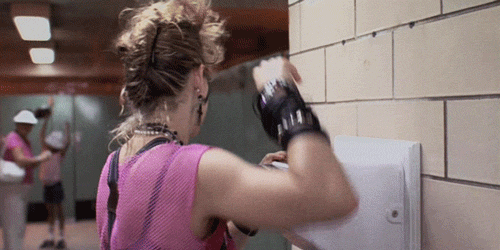 12.
And you've experienced the sensation of being stuck so completely to a chair that you're sure you may have left some skin behind as you got up.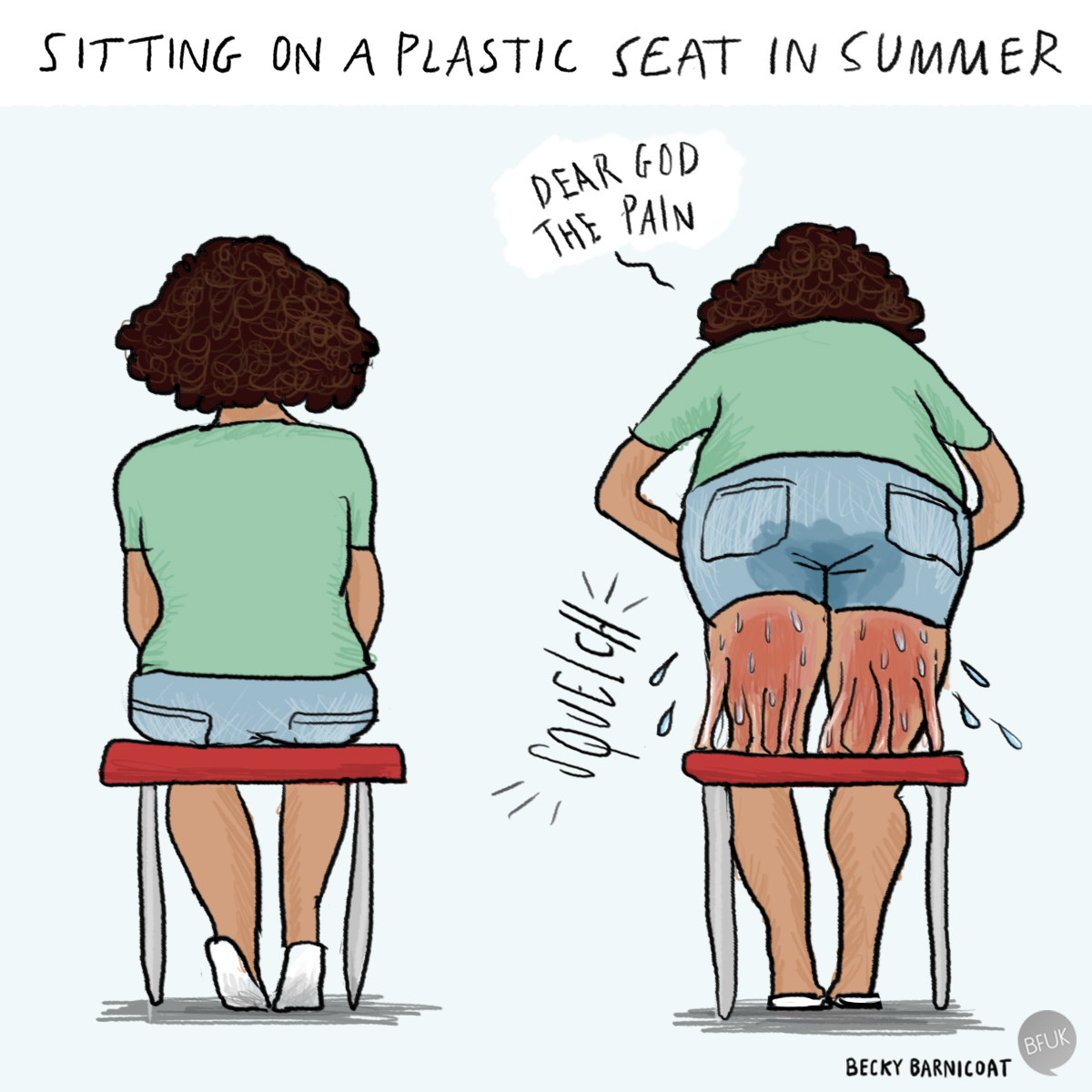 13.
Your makeup doesn't have the longest of shelf lives.
14.
In fact, it kind of just melts right off.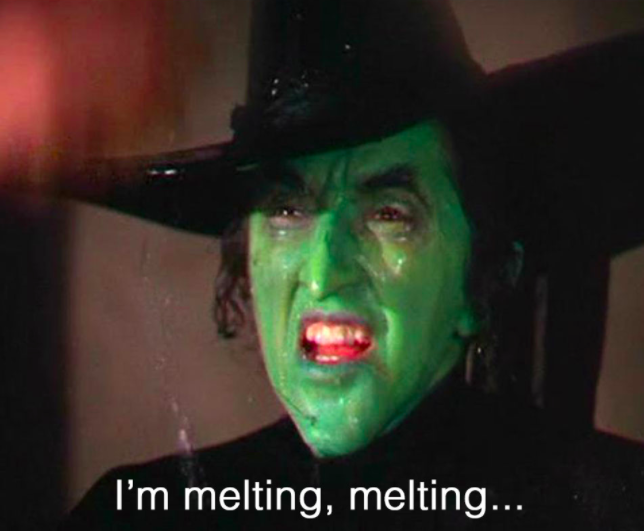 15.
And you have a deep and intimate relationship with your fan.
16.
Even though it's a year-round struggle, summer means you start sweating in places you didn't even realise had sweat glands.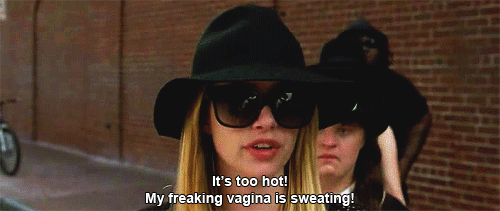 19.
And whenever you come out of a club or similarly sweaty arena, you look as if you've just swum the length of the River Thames.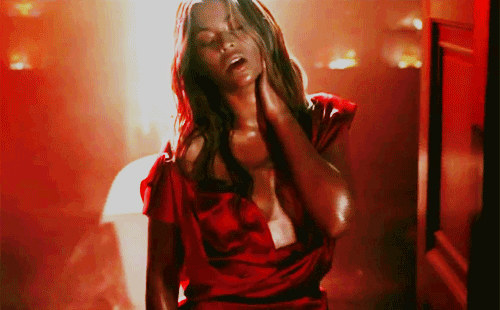 20.
You're usually drowning in laundry because you sweat in almost every outfit.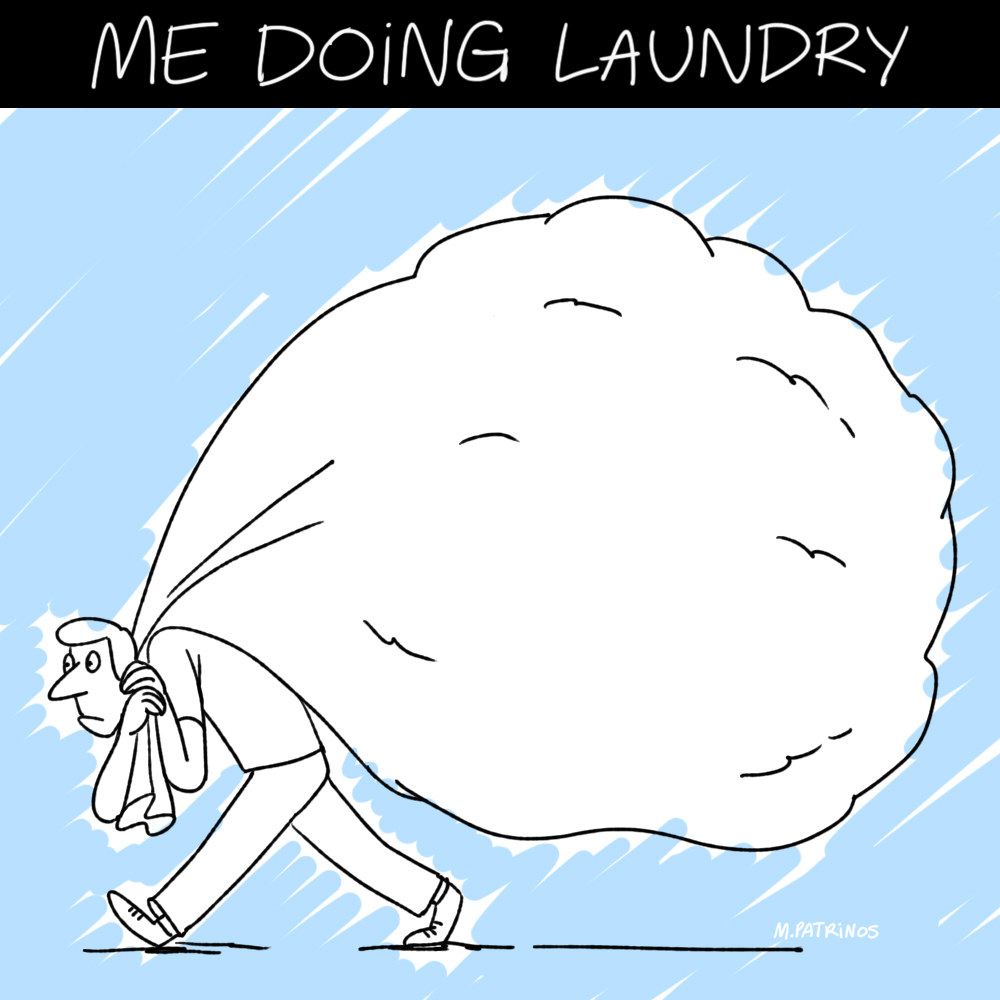 21.
You envy those who don't have to deal with a sweaty lifestyle, especially when they make it look so easy.