1.

Getty Images / BuzzFeed

2.

Getty Images / BuzzFeed

Via Mike Coppola / Getty Images

Via Mike Coppola / Getty Images

Via Kevin Winter / Getty Images

Via Kevin Winter / Getty Images

Via Christopher Polk / Getty Images

Via Christopher Polk / Getty Images

Via Jason Kempin / Getty Images

Via Jason Kempin / Getty Images

Via Kevin Winter / Getty Images

Via Kevin Winter / Getty Images

Via Christopher Polk / Getty Images

Via Christopher Polk / Getty Images

3.

Getty Images / BuzzFeed

Via NBC

Via NBC

4.

When Steve takes Jim's place and pretends to have been Jim the entire time.

When Jim dresses up as Dwight.

When Jim sends faxes to Dwight from "Future Dwight".

When Jim tricks Dwight into following fake party customs for his garden party.

When Jim conditions Dwight to expect an Altoid mint.

Via NBC

When Jim puts Dwight's stapler in Jell-O

Via NBC

5.

Getty Images / BuzzFeed

Via PBS

Via PBS

Via Nickelodeon

Via Nickelodeon

Via Pool / Getty Images

Via Pool / Getty Images

Via URL / youtube.com

Via Rede Globo

Via Rede Globo

Via Walt Disney Studios Motion Pictures

Via Walt Disney Studios Motion Pictures

6.

Getty Images / BuzzFeed

7.

Getty Images / BuzzFeed

Via Michael Buckner / Getty Images

Via Michael Buckner / Getty Images

Via Frazer Harrison / Getty Images

Keegan-Michael Key and Jordan Peele

Via Frazer Harrison / Getty Images

Via Frazer Harrison / Getty Images

Seth Rogen and James Franco

Via Frazer Harrison / Getty Images

Via Scott Gries / Getty Images

Will Ferrell and John C Reilly

Via Scott Gries / Getty Images

Via Tim Whitby / Getty Images

Dawn French and Jennifer Saunders

Via Tim Whitby / Getty Images

Via Theo Wargo / Getty Images

Abbi Jacobson and Ilana Glazer

Via Theo Wargo / Getty Images

8.

Getty Images / BuzzFeed

Via Universal Pictures

Via Universal Pictures

Via Columbia Pictures

Via Columbia Pictures

Via New Line Cinema

Via New Line Cinema

Via Miramax Films

Via Miramax Films

Via Columbia Pictures

Via Columbia Pictures

Via Warner Bros. Pictures

Via Warner Bros. Pictures
This 8-Question Quiz Will Tell You What Sense Of Humour You Have
You got:

Laugh-at-life humour
You find it really easy to laugh at yourself and never take yourself too seriously, so you have a humour to match. You've been known to laugh in awkward situations, and any embarrassing moments make you giggle immediately because you find them super relatable.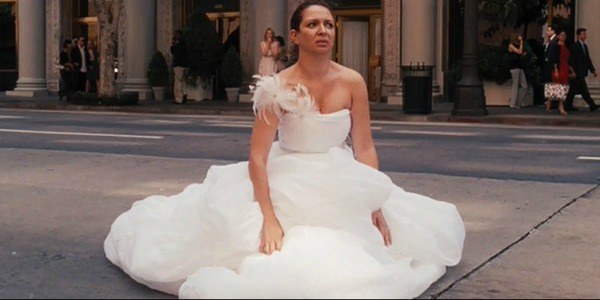 You got:

Sarcastic humour
Your humour is sharp and quick, and it's often hard to tell whether you're joking or not. You always relate to the sarcastic TV character who's sometimes misunderstood as "being mean" because the other characters don't appreciate their sarcastic wit. This is literally the story of your life.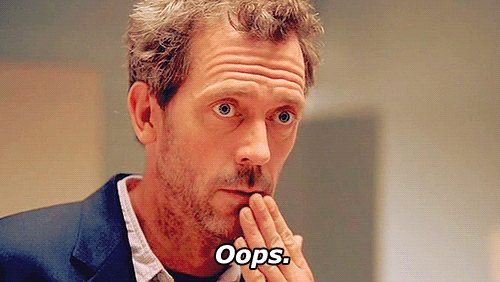 You got:

Self-deprecating humour
You have zero problem making fun of yourself; in fact, that's when you feel the most comfortable. You're generally a modest person and like to play things down a lot, which is reflected in your humour.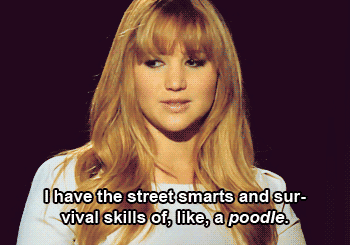 You have been blessed with the ability to crack a joke without laughing at it first, which is a pretty hard thing to do! You probably love British TV shows because they have a lot of the humour you relate to most.
You love a good innuendo or anything kind of gross. You've been accused of having a dirty mind several times, and you rarely think of anything as TMI. Embarrassing sex scenes or toilet scenes are your fave parts of movies because you always find them hilarious without fail.
You, an intellectual, love jokes that need a certain amount of brainpower to really appreciate, like "in-jokes" that you'll only understand if you've read a certain book or studied a particular subject. You love the beauty in subtle humour, rather than anything that gives itself away immediately.