Straight Outta Compton, a new film following the story of '80s hip-hop group N.W.A, is being released this week. This is one of the posters for it:
In the run-up to the release, people have begun to use the logo on their own pictures. Dr Dre, for example:
This led the internet to explode into a frenzy of their own #StraightOutta memes using this meme generator, and nothing or nobody was safe.
Nor your household pets.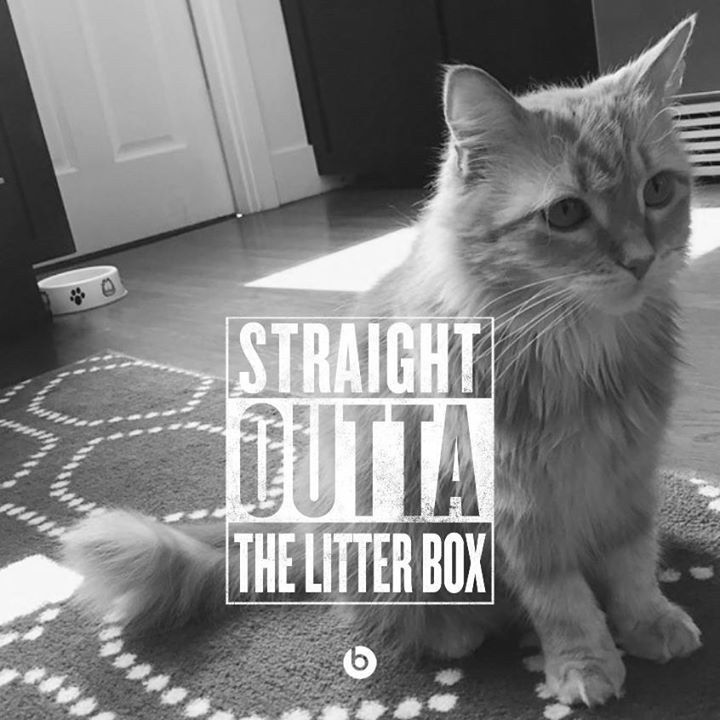 And soon it just descended into downright chaos.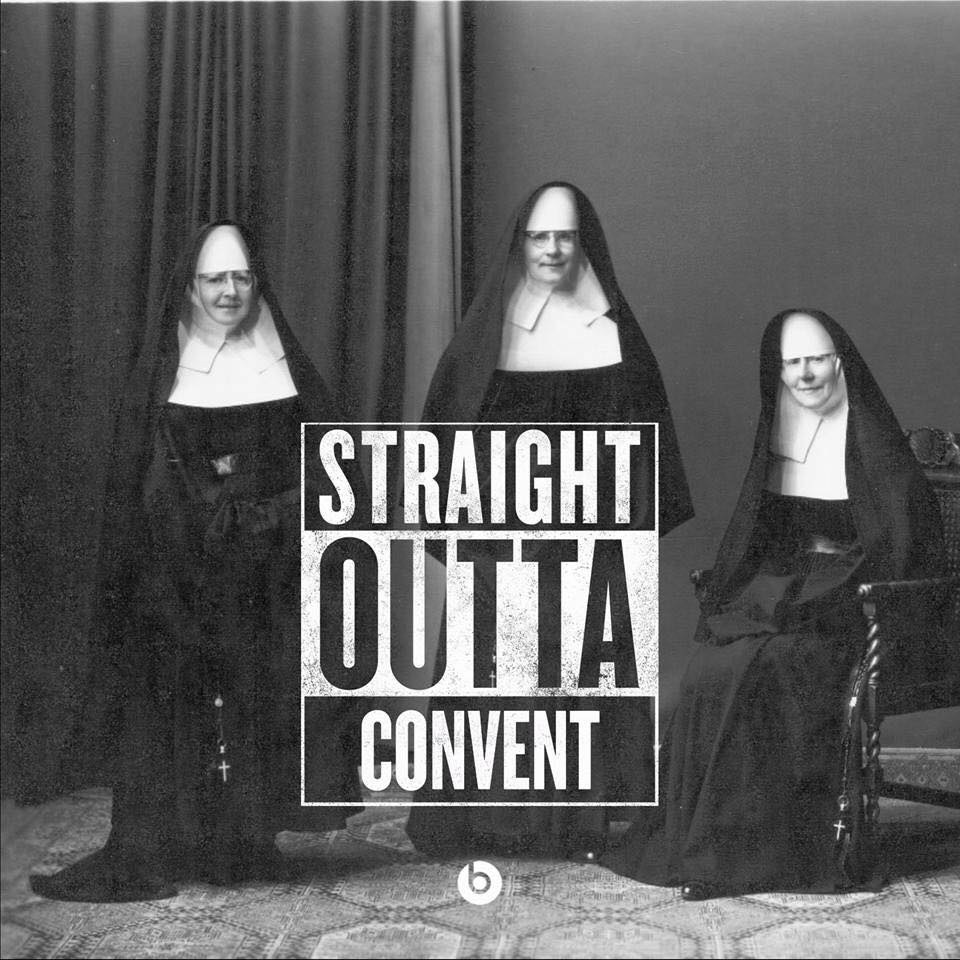 Everyone just really wanted people to know that they were straight outta SOMEWHERE.
It was OUT OF CONTROL.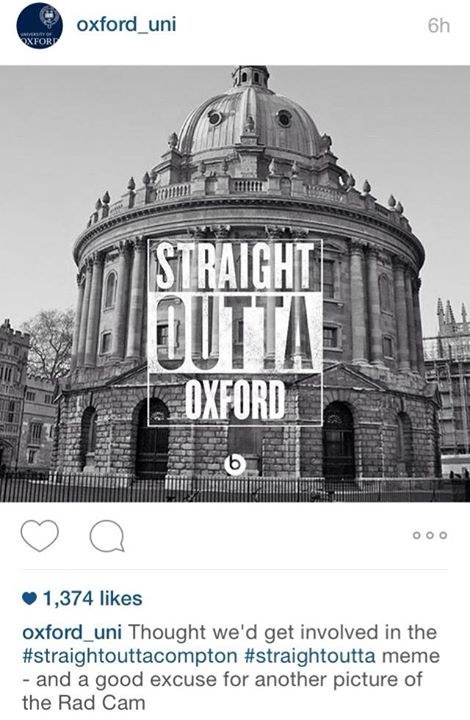 Until one brave soul spoke up for what they truly believed in.