1.
This beautifully honest notebook.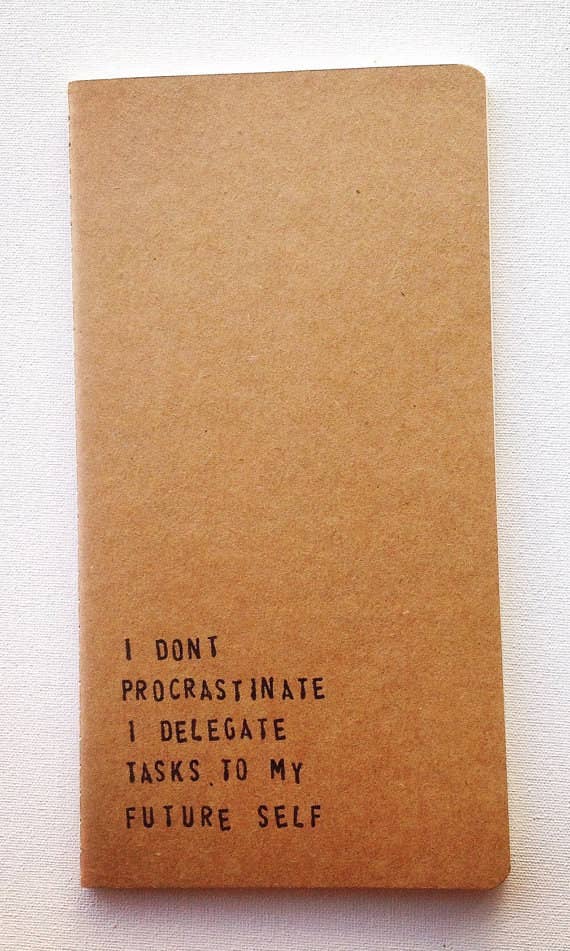 2.
This wooden door sign for the procrastinating writer.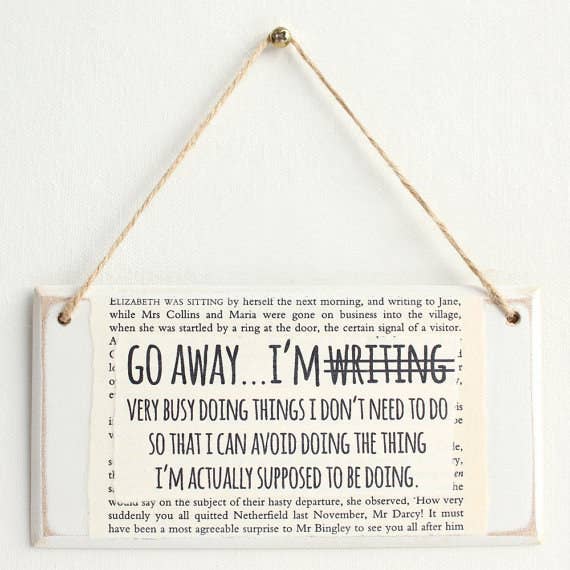 3.
This notepad that understands your work ethic entirely.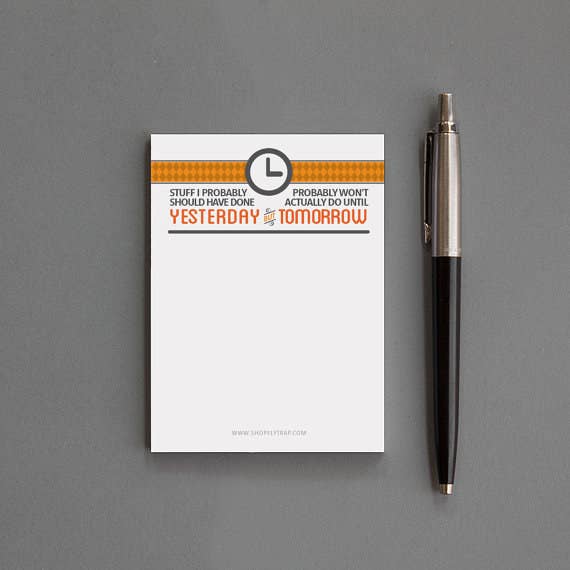 4.
This clock that won't make you feel bad for the amount of time you've spent avoiding your responsibilities.
5.
This brooch that suits any procrastination-based mood.
6.
This greetings card that is obviously classic you.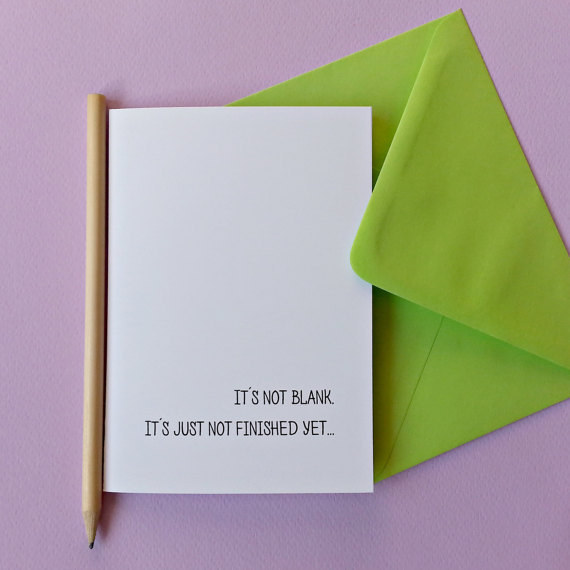 7.
This graduation card that is probably the most accurate reflection of your student life.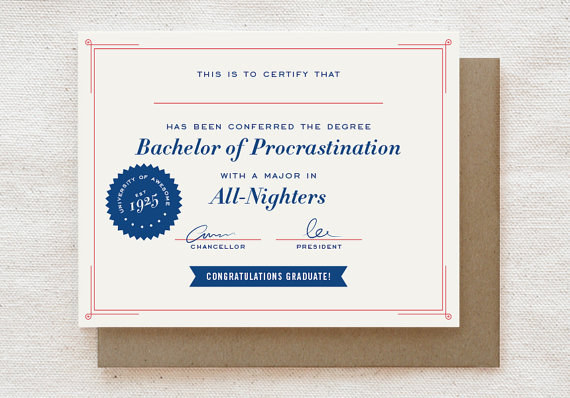 8.
This business card holder that showcases your love for tomorrow.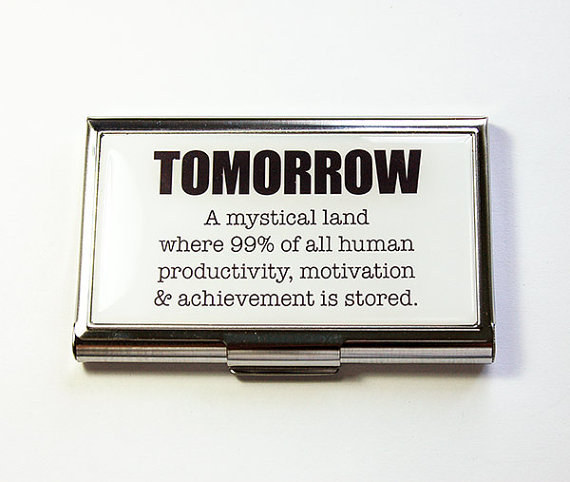 9.
This wall art that proves procrastinators come in all sorts of shapes and sizes.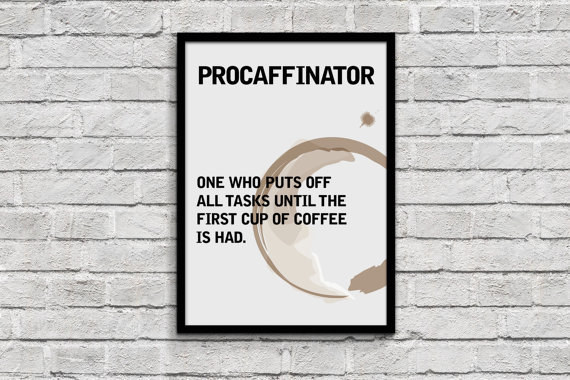 10.
This magnet that you can place on your refrigerator with pride.
11.
This pillow that will come in handy when you're taking a pre- or post-work nap.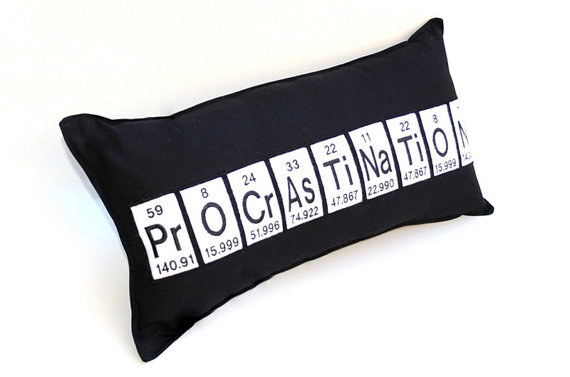 12.
This t-shirt that every shameless procrastinator deserves.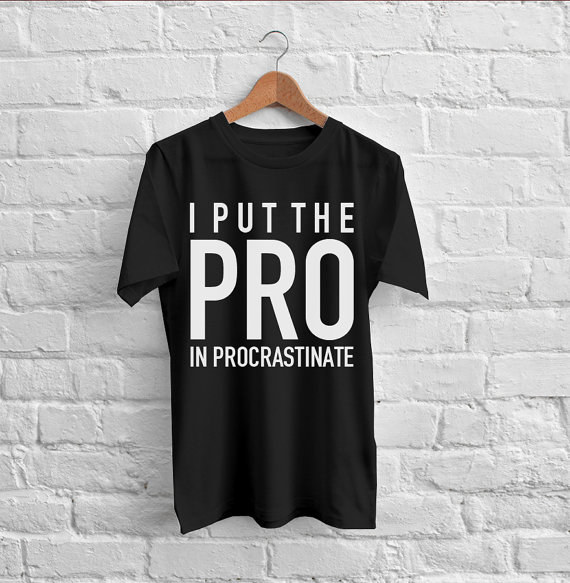 13.
This colouring book, which is the best way to feel like you're doing work without doing anything at all.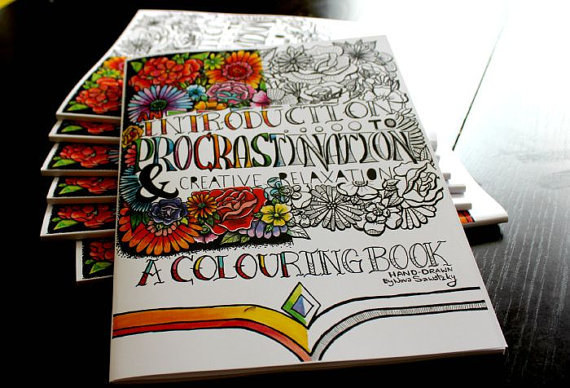 14.
This paperclip that you can use to keep together all of your most important and urgent work.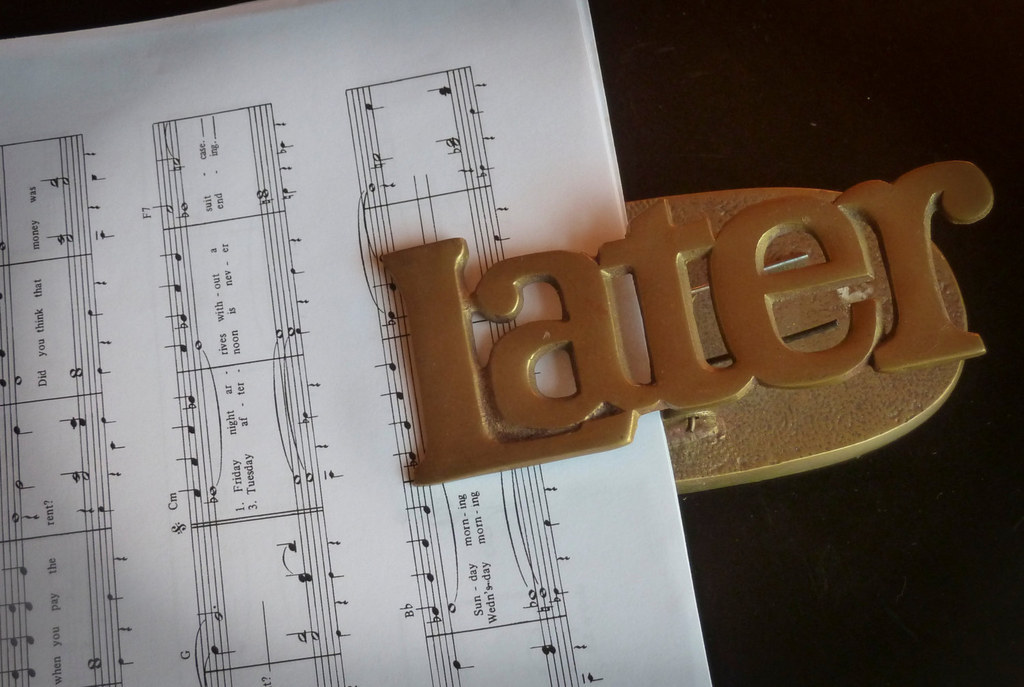 15.
This tote bag that knows your greatest desires.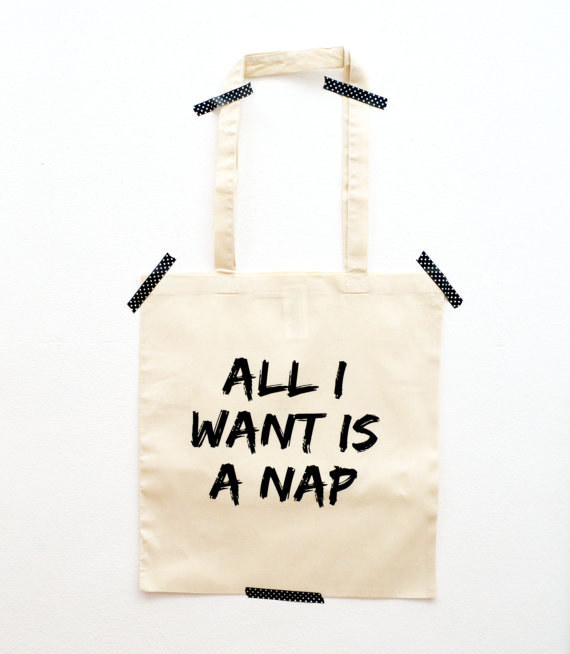 16.
This handy supply of "time in a bottle", which will probably become particularly useful when your procrastination has left you two hours to finish an essay.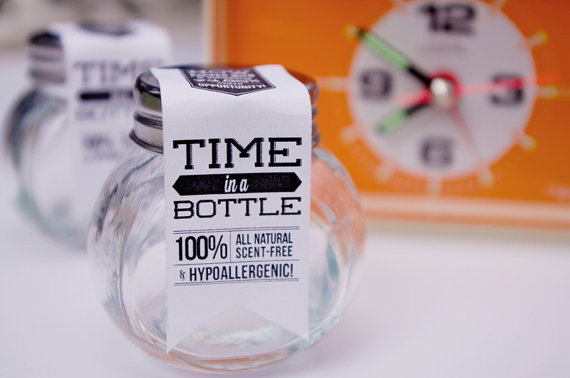 17.
This mug every procrastinating cat lady deserves.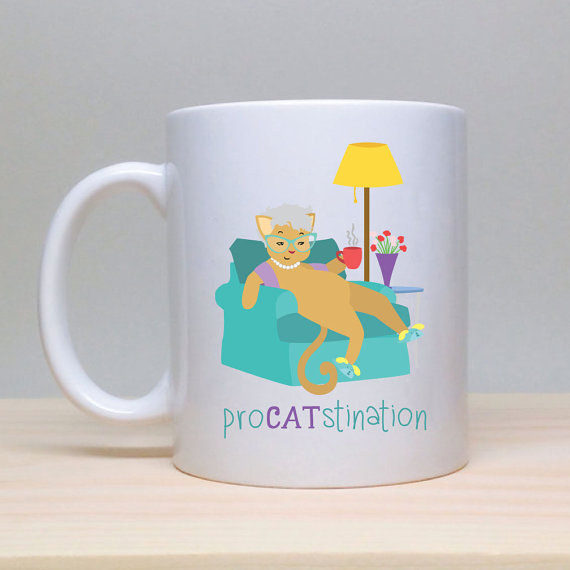 18.
This non-judgemental cup cozy that knows exactly what you'd rather be doing.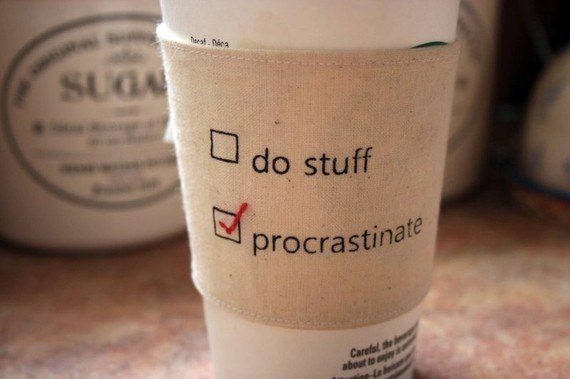 19.
And this reminder of the reason why we all procrastinate in the first place.