I Tried To Find The Perfect Nude Lipstick On The High Street
Spoiler: It was kind of a shitshow.
by
,

My name is Gena, and I've been in a deep and committed relationship with lipstick since 2011.
I would literally change my Facebook status to "married to MAC's lipstick counter" – it is THAT real. We just get each other. But when it comes to finding a "nude"? It's a completely different story.
Finding a nude lipstick that doesn't make me look like I've fallen lips-first into a puddle of beige paint is bloody difficult.
It's no secret that it's hard to find make-up for darker skin on the high street. When shopping for any make-up to suit my skin tone, I have my go-to brands. MAC knows what's up, Fashion Fair is bae, and Sleek pulls through in my times of need. But that's THREE of a possible trillion that my fairer-skinned friends have to choose from. Of all the affordable brands found in my local Boots or Superdrug, I don't seem to be able to buy any. Am I exaggerating? Is it really that hard? Will I look ashy-lipped forever? I went to find out.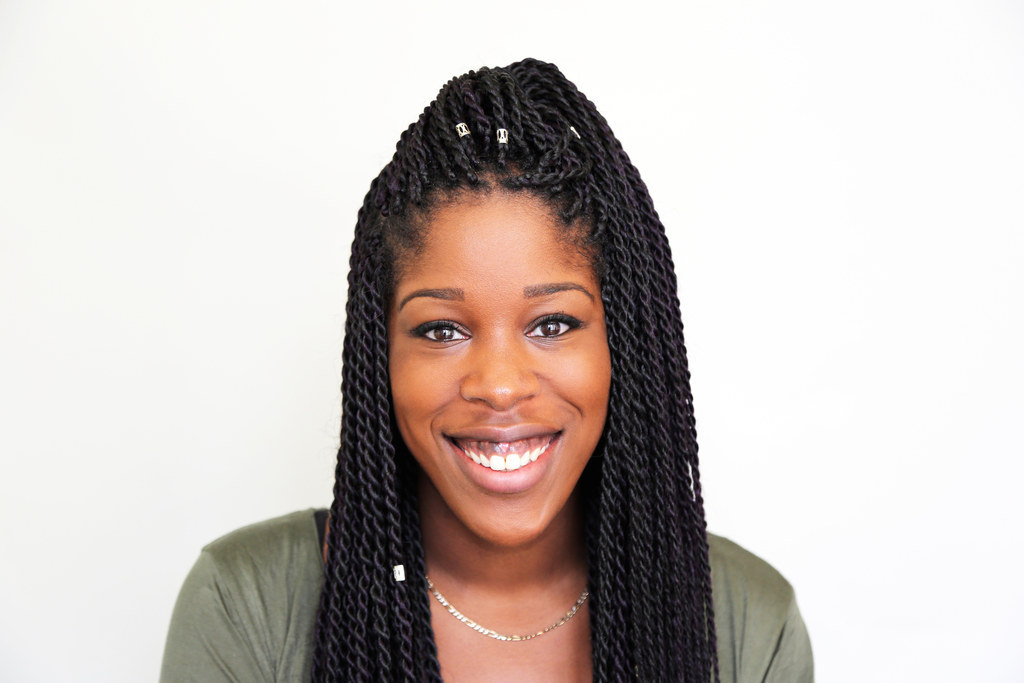 The task was simple: Find a nude lipstick for my skin tone on the high street.
– Must be "nude" i.e. a colour that looks like my natural lips and doesn't look outrageous day-to-day.
– Must be £10 or under.
– Must be a high-street brand.
– Must not make me look like I've eaten ten powdered doughnuts.
– And in the very likely event that there is no exact match, must at least come somewhat close to my shade.
I spent an afternoon searching up and down Oxford Street for the perfect nude lip colour.
I visited five different shops and spent an excruciating two hours trawling through every shade of brown and beige. By the end, morale was low AF, but I found six. Six ~beautiful~ lipsticks, and I wore one a day.
These were the results:
Day I – Super Lustrous Lipstick (383 "Rich Raisin Frost") by Revlon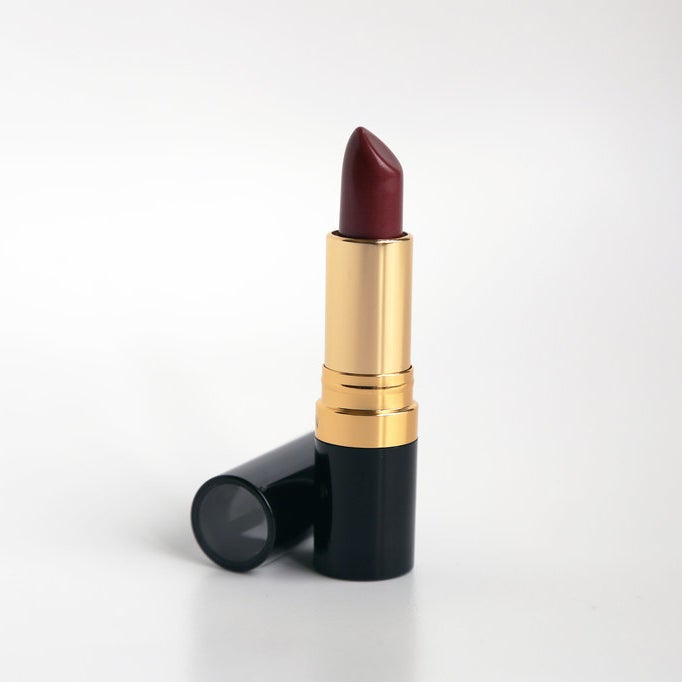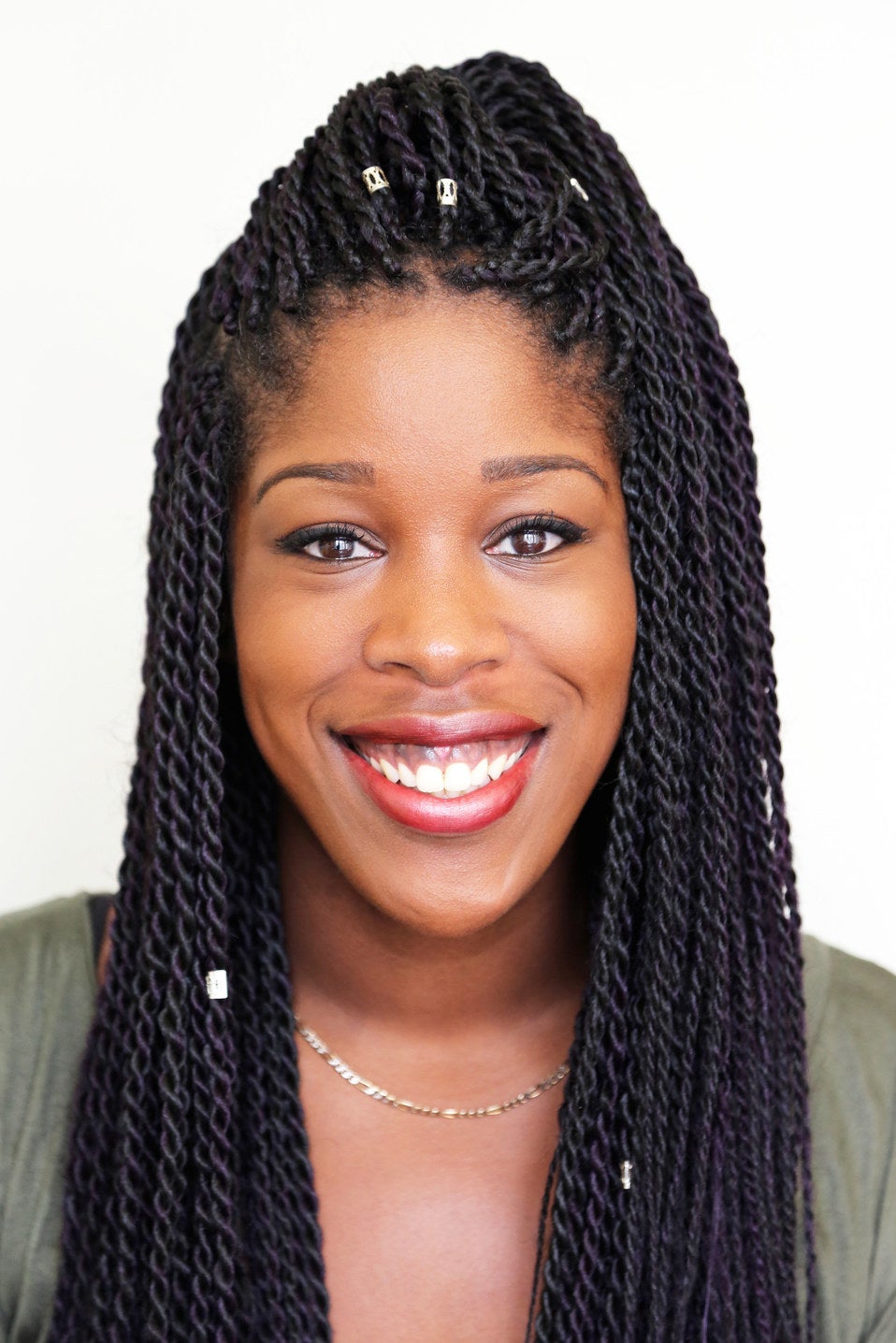 Price: £7.99
Is it nude? No, but it's the closest thing I could find to my shade :(
Out of 10: 3 as a nude, 8 as a cute red lipstick
Disappointingly, when looking through the different lipstick options for Revlon, this was the closest I could find to my skin tone. The colours were either ferociously pink or bright red. I opted for this standard brown, which was actually just a red in disguise.
The positives: Long-lasting and I was complimented by a colleague when I wore it. Hooray for my fifteenth red lipstick!
The negatives: Not what I was looking for at all.
Day 2 – Lasting Finish Lipstick (990 "Heather Shimmer") by Rimmel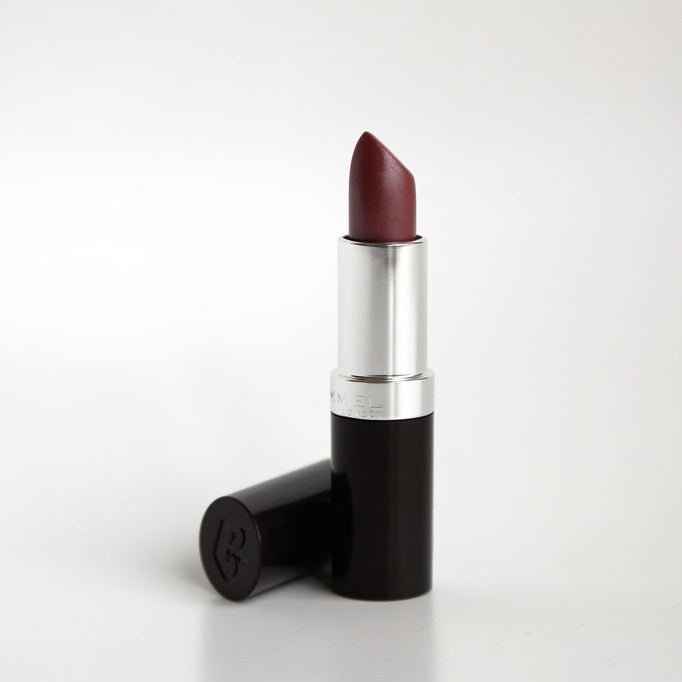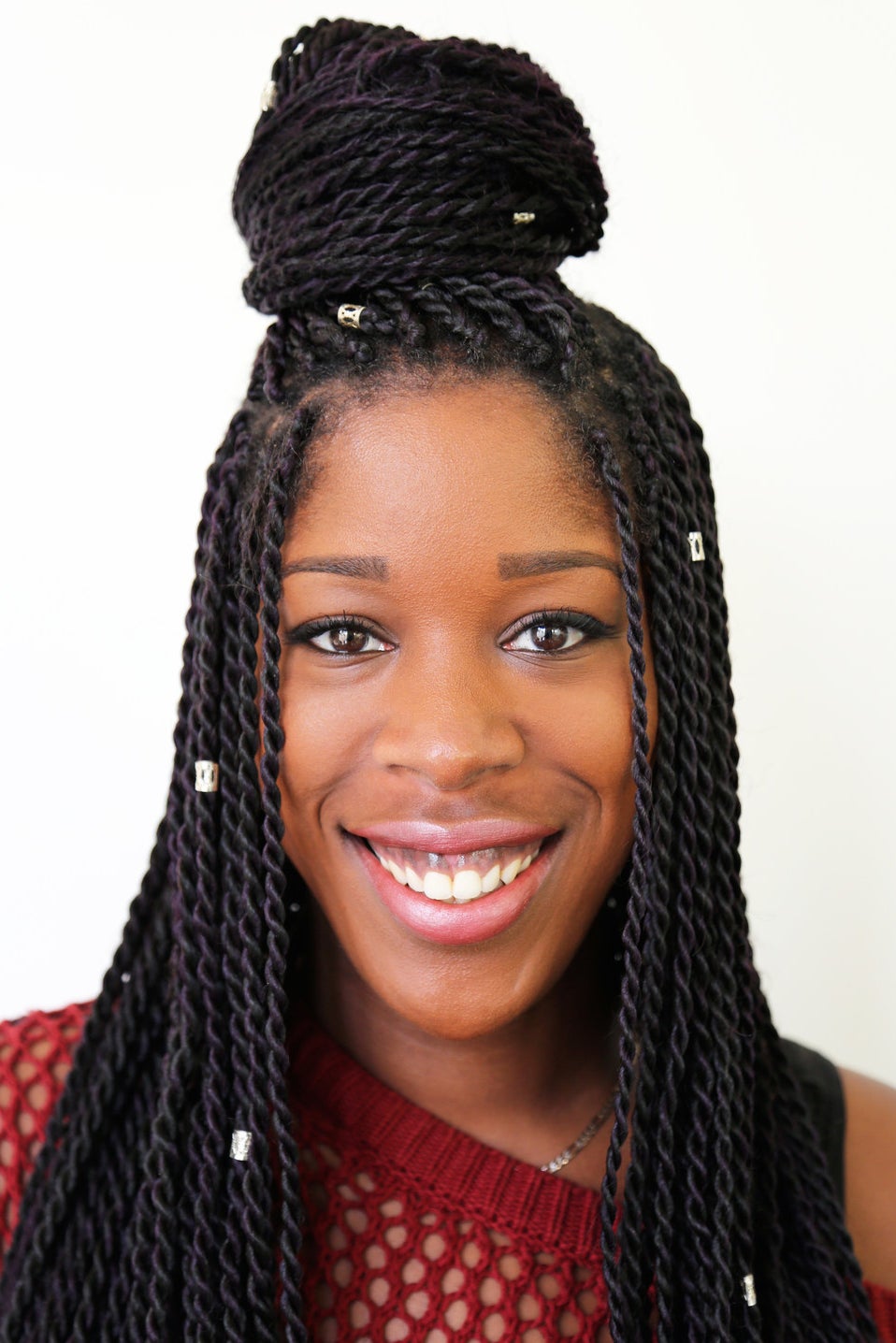 Price: £4.99
Is it nude? Definitely more than yesterday's, but not quite my shade.
Out of 10: 5
I meaaaaaan, this one is better, but I'm still not a huge fan, mainly because the shimmer on this lipstick was hurting my eyes. Also, the actual shades marketed as "nude" were way too light. I should have known this would be the case when I went on to the Rimmel website and found this:
There were 16 available shades and four models to choose from.
Three of the four readily available models were white.
Although there was the option to upload a photo, this was their darkest model.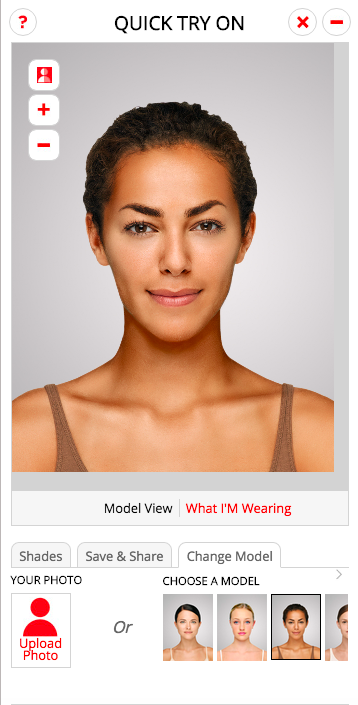 The positives: I didn't feel like as much of a twat wearing this lipstick and calling it nude as I did yesterday.
The negatives: Needless to say, Rimmel clearly weren't thinking of dark-skinned women when they were carefully crafting their 16 lipsticks of false hopes and dreams. Just for the website alone, this lipstick is a NO.
Day 3 – Luminous Chrome Lipstick (703 "Copper Beige") by Kiko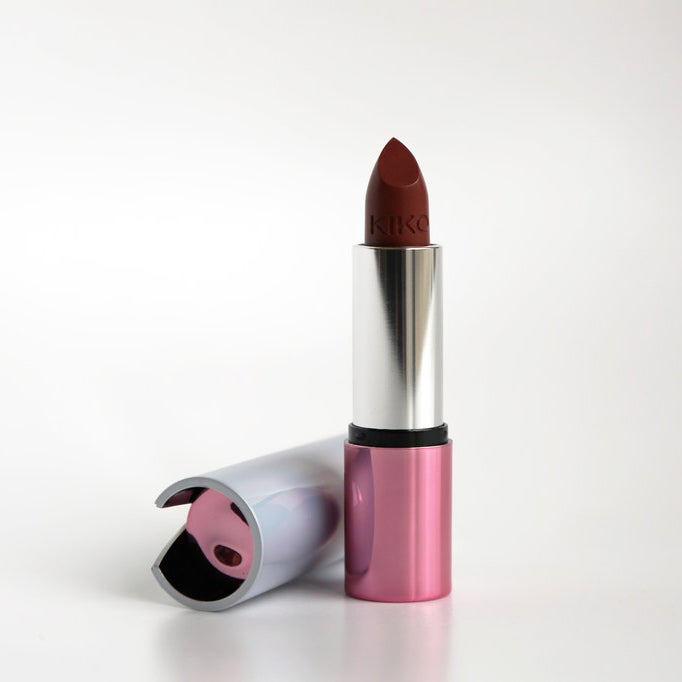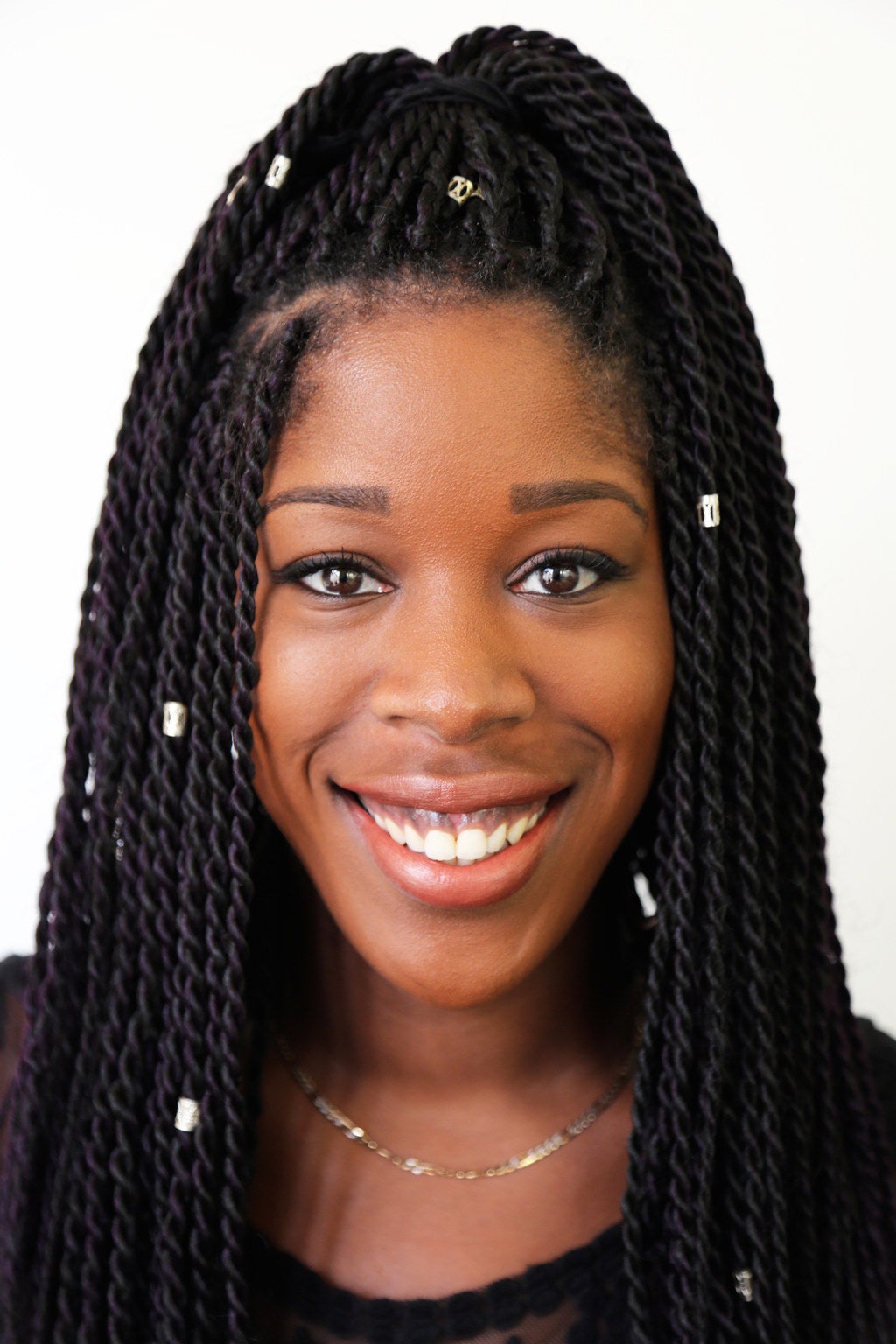 Price: £6.90
Is it nude? YAAAAAASSSSSSS!!!!!!
Out of 10: 8
THERE IS A LORD AND HE LIVES IN KIKO! I've only recently discovered Kiko. It's an Italian brand with a great range of colours and it's pretty cheap. Their lipsticks are pleasantly pigmented, reminding me a lot of MAC's range for half the price. This particular product had everything I want in a nude lipstick – it suits my skin tone, it's easy to apply, and I don't feel embarrassed to leave the house wearing it! Hooray! Well done, Kiko. Would buy again (and again, and again).
The positives: I thought this shade really complimented my skin tone, so it's a keeper.
The negatives: The only reason I gave this an 8 instead of a full 10 is because (and this pains me to say) this lipstick would NOT stay on. Within two hours it had disappeared. I don't mind the odd re-application, but that's definitely something that would get on my nerves after a while.
Day 4 – Rouge Edition Lipstick (05 "Brun Boheme") by Bourjois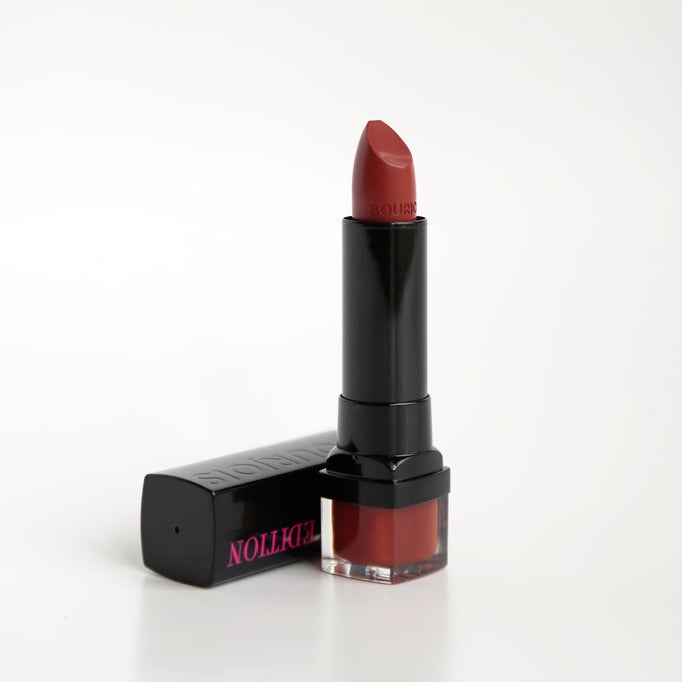 Price: £7.99
Is it nude? What even is "nude" anymore? The word has lost all meaning.
Out of 10: 4
The Bourjois range was a disappointment. I've always imagined it to be as fancy as its name, but it felt like putting on a slightly melted crayon. Again, this was the closest shade I could find to my colour and it was way more pinky-red than I anticipated. As my colleague told me, "It's a nice colour, but it's not nude". Exactly the reaction I was looking for...*side eye*
The positives: It smells nice and would definitely suit my fairer friends. It's just not for me.
The negatives: It felt greasy on my lips and the "brun" in the name is a lie. This is not brown at all. You sit on a throne of lies, Bourjois.
Day 5 – Colour Crush Lipstick (340 "Berry Me") by Body Shop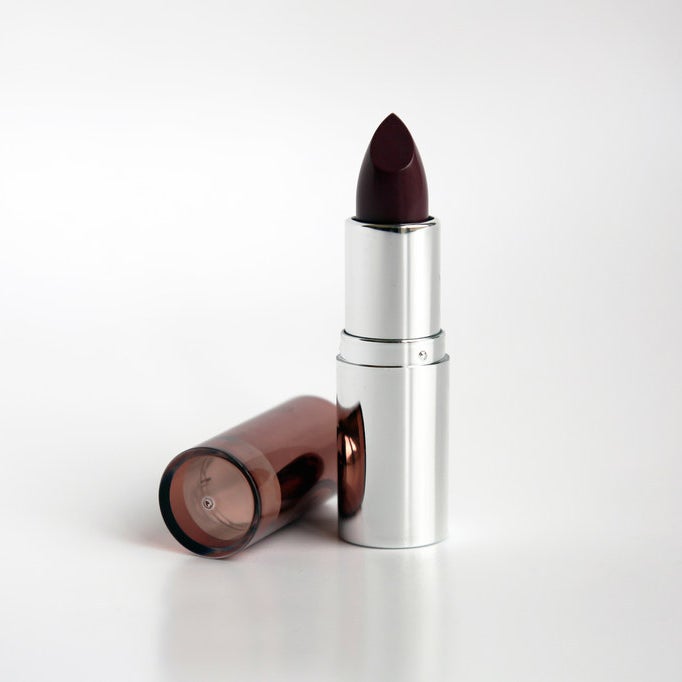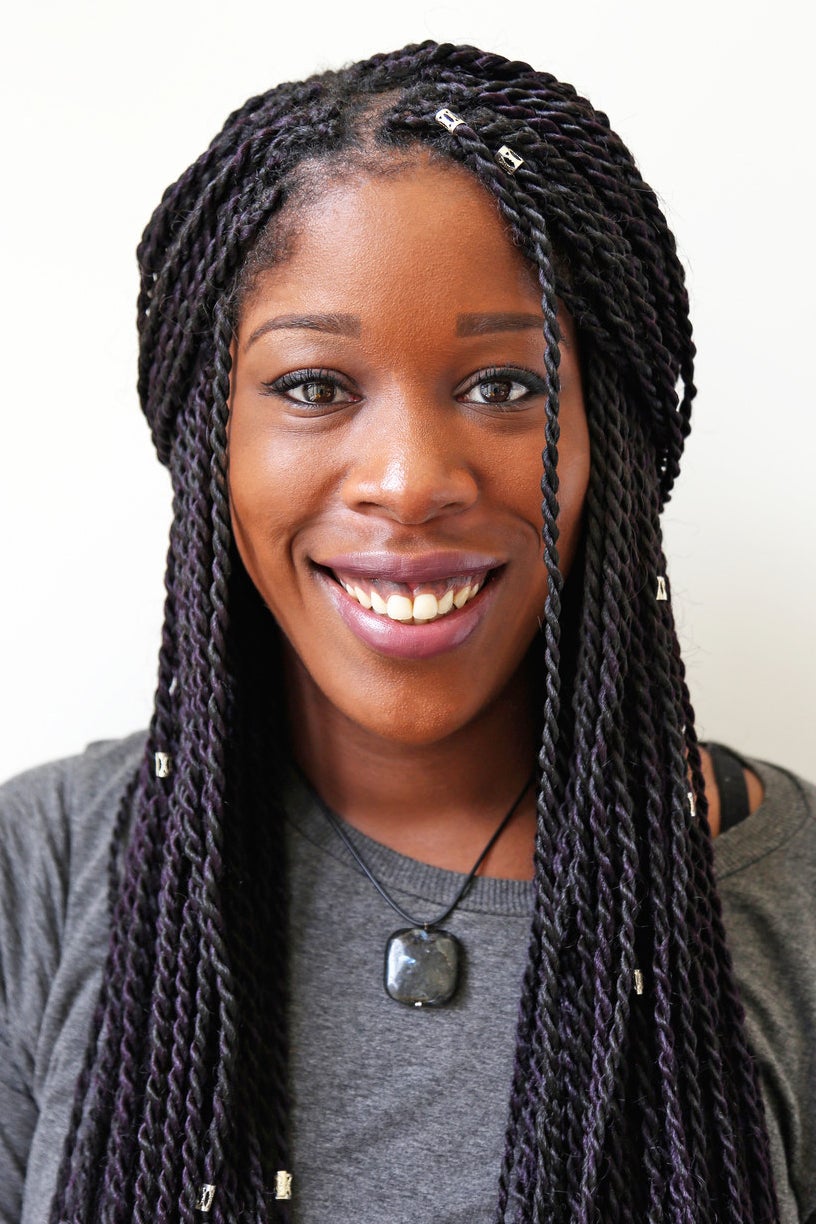 Price: £10.00
Is it nude? Yeah-ish-kinda-I-think?
Out of 10: 7
This lipstick divided a lot of people. Half thought it could be considered "nude" because it somewhat matches my lips, which are naturally a little darker than the rest of my face. The other half thought it couldn't because my lips aren't as dark as the lipstick is. Nevertheless, I quite liked it! It was the most moisturising of all the lipsticks, it stayed on, and I'd wear it again.
The positives: Moisture for days and the colour is bold enough to be seen, but subtle enough not to look out of place.
The negatives: Too expensive for what it is. Body Shop, this lipstick is too basic to be £10. Sort it out.
The Wild Card – Precision Lips Pencil ("Nude") + Gloss Shine Lipgloss ("Graceful") by No7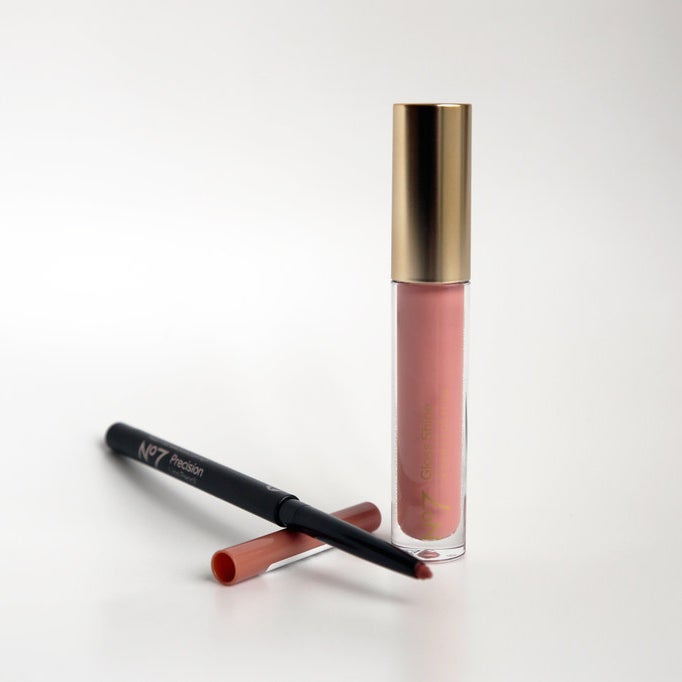 Price: £6.75 for the lip pencil. £9.00 for the lipgloss
Is it nude? Maybe for Casper, but not for me
Out of 10: MINUS 12
Urrrrrrgggggggghhhhhh. Let it be known, my smile in this picture is masking my intense pain. Trust me. To be fair to No7, the technician who advised me on the products was very, very nice. You could tell she was knowledgeable about the line as a whole, but you could also tell that her knowledge (as does No7's) stopped at the needs of those with fairer skin. Even with the "Match Made Service", this shade was as dark as it got. For £15.75, it would probably be better for me to throw my money straight in the bin than buy these again.
The positives: I actually put it on?
The negatives: Literally just look at me.
Best Product: Kiko. Reasonably priced and best match.
Worst Product: No7. Most expensive and most terrifying-looking.
Well, what can I say. Ultimately, I think the main problem is the concept of "nude". It means something different for each skin tone and most high street brands don't seem to have acknowledged that yet. Plus, the concept itself has mainly been built on fairer skin. When it comes to darker-skinned girls trying to find their shade, it's like "so what the hell am I looking for?"
I still think it's ridiculous that I have to spend more to get products that actually suit me. However, this experience has shown that I don't have much of an alternative. I'd rather spend more money than spend hours looking through products that weren't made for me.
The most positive part of this experience was finding Kiko. I would definitely recommend it, not just if you're of a darker skin tone. If you're looking for an alternative to brands like MAC, get your ass to Kiko and thrive.
Sadly, one slightly stress-inducing week won't solve my nude lipstick problems. But I'll continue to hope, while wearing my new Kiko lipstick, and flexing in all my other fabulous ones.
If you're interested in learning more about nude make-up looks for darker skin, take a look at UK beauty vloggers Chanel Boateng and Patricia Bright for some more ideas.
Happy searching!