There's something about the number eight.
Solange Knowles, who recently won Best R&B Performance at the 59th Annual Grammy Awards for "Cranes in the Sky", wrote the standout record eight years prior to its release. Barack Obama, now semi-bitterly referred to as "America's ex-boyfriend", served an arduous eight years as president before taking his leave at the start of this year, and embarking on the vacation of a lifetime. And finally, award-winning director Barry Jenkins hadn't made a movie for eight years before the release of Moonlight. Which, coincidentally, has been nominated for eight Academy Awards, including Best Picture.
Enduring an eight-year wait is no easy feat for an artist and filmmaker, even if it does end with a critically acclaimed masterpiece. "I would not say I had any patience at all," Jenkins tells BuzzFeed News while promoting his movie in London. "I actually tried to make two films in between [2008's Medicine for Melancholy and Moonlight], they just wouldn't work for whatever reasons." After Medicine for Melancholy, a film that earned him rapturous critical praise, Jenkins wrote and developed a story about Stevie Wonder and time travel, as well as an adaptation of a memoir by a recovering crack addict, Bill Clegg. Neither of the projects panned out as intended, but Jenkins insists that a lot of the things he did in the time between his two films made this latest one better. "I think I became a more mature person for sure, and probably a more mature artist… It wasn't that I was waiting for the right moment. I think this piece just came to me when it did." And did he expect things to go so well? "No. Absolutely not," he responds, almost immediately. "There was a point when I thought I couldn't make another film, and now look at the film we made."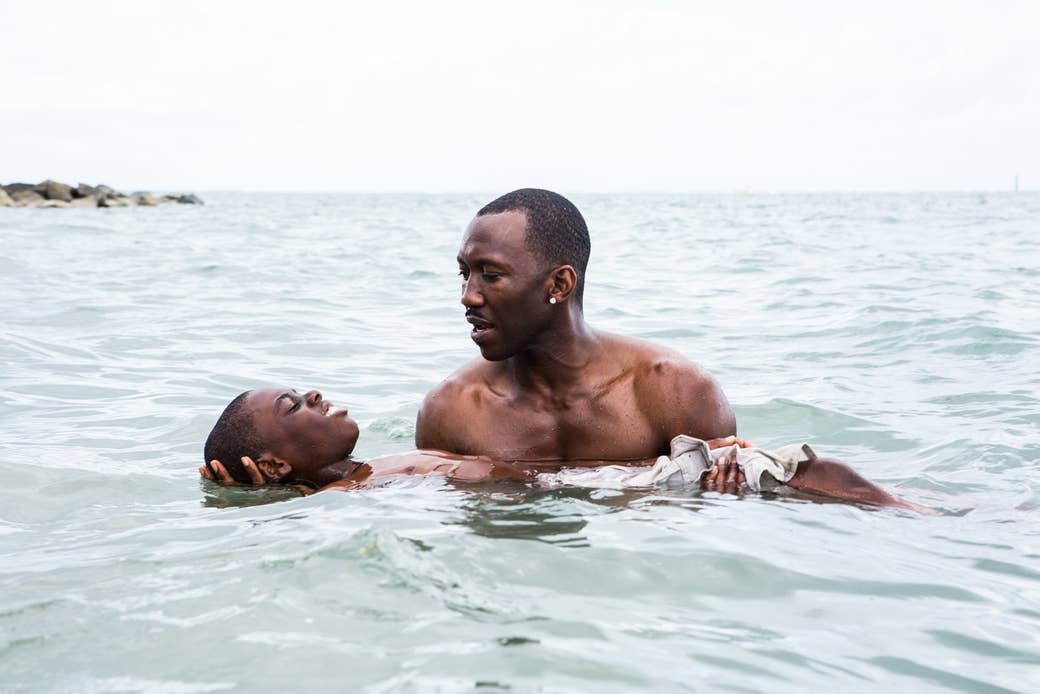 When speaking about Moonlight, there's a distinct sense that Jenkins knows exactly how the game works, and how it largely favours the privileged, a discussion he doesn't shy away from. During our conversation Jenkins speaks about how lucky he is, a topic that previously came up at a Q&A hosted by Directors UK. He admits that having partnerships with companies like Plan B and A24, and launching his film at the Telluride Festival, where he's worked since 2002, has certainly helped. "I feel very fortunate and privileged that things have gone the way they have here. I have friends who've made really amazing work that nobody sees, and those things have nothing to do with the quality of the piece of art itself. It has a lot to do with the circumstance."

Nowhere is this awareness more evident than in his acceptance speech last month at the National Board of Review awards, where Jenkins became the first black person in the board's 108 years to win Best Director. In it, he described looking up all the names of past winners, and thinking about the many people who weren't considered, acknowledging at the end that there was a time when he himself would not have been considered either. Undoubtedly, one of the most endearing things about the way Jenkins talks about Moonlight is that he never forgets the importance of circumstance, which is, to some degree, all that separates his level of success from that of his talented friends, and the aspiring filmmakers who look up to him. "I have to be very aware of the circumstance with which I found myself in with this film," he explains, "and yet still have enough distance, enough objectivity, to recognise the work for what it is."
But how easy is it to establish such distance when the work mirrors so much of your own life? Moonlight, based on the play In Moonlight Black Boys Look Blue by MacArthur Genius Grant recipient Tarell Alvin McCraney, explores black manhood and homosexuality and chronicles the life of Chiron, a quiet, introverted character who Jenkins says is "almost an observer in his own life". While the film is largely based on McCraney's own experience, who grew up gay just like the central character, Jenkins claims to "see a ton of [himself] in Chiron" not least because of the way the character "recedes from public life in a certain way" (an urge that Jenkins relates to), but because of the overlapping backstories. The environment, for example, is a familiar one – Jenkins and McCraney grew up in the same neighbourhood in Miami, where the movie was filmed. Closer still, the character of Paula, played by Naomie Harris, is a figure the two know all too well, since both of their mothers were addicted to crack cocaine. It's not very hard, then, to understand why Jenkins describes the process of blending himself and McCraney into the character of Chiron as "quite fluid and organic".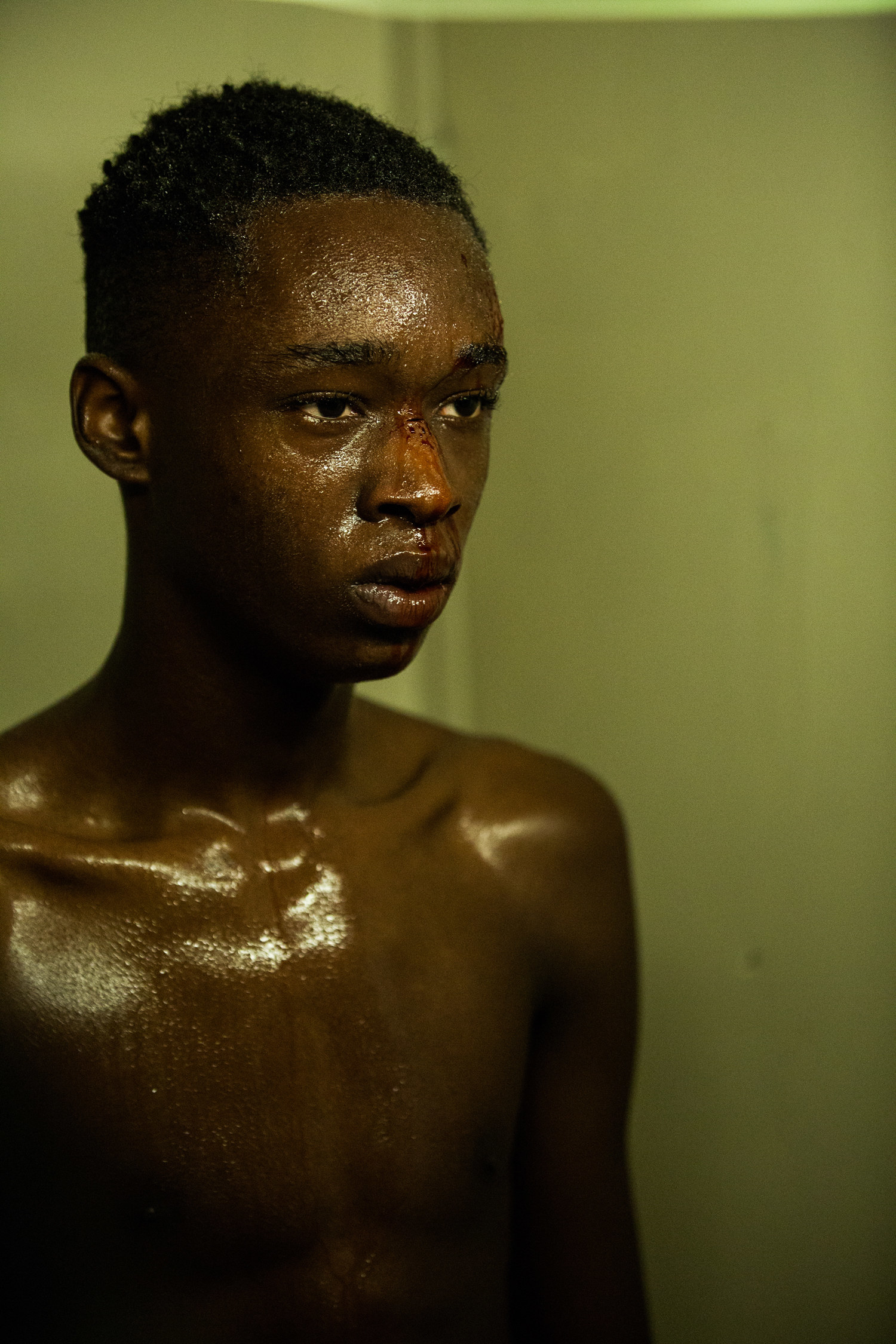 Alex Hibbert, Ashton Sanders, and Trevante Rhodes star as Chiron at three different stages in his life. Although the actors weren't allowed to meet, nor could they watch each other's footage, the resemblance between their mannerisms as Chiron is so striking that you'd be forgiven for thinking you were watching the same person. With performances that strong, it's almost impossible to believe that they hadn't had much acting experience beforehand. "I wanted the audience to walk a mile in the character's shoes," Jenkins says. "I wanted anyone who watched this film to be seeing Chiron for the very first time…So I wanted, not less experienced actors, but less exposed actors for the leads." Hibbert, who plays Chiron as a child nicknamed Little, had never acted professionally before. Sanders, who plays Chiron in his teens, made his acting debut in an indie film called The Retrieval, and had a small part in 2015's Straight Outta Compton. Rhodes, who plays Chiron as an adult going by the name Black, had been acting for only two years prior to accepting the part.

Jenkins was instead looking for a "feeling", much like Scottish filmmaker Lynne Ramsay (director of Ratcatcher and We Need to Talk About Kevin), whom he praises for her work pairing non-actors with actors. "She talks about looking for this feeling. This essence. This thing that marks the movie, and that was what I wanted for the film." Expertise was necessary, of course, for a role like Paula, which was shot in three days without rehearsals. But for the three leads, Jenkins simply wanted "the same soul", and describes the magic that binds their performances as a "collective conjuring". "Each of them had the full screenplay, so they all knew where the character had been, and where the character was going to go," he says. "They knew the kind of emotions that they were placing into the character outside their own individual stories, so I think they did the work to externalise some of those things that came before them or were going to come after them."

At times, those "things" are contained in nothing more than a look. Throughout the film, it's largely the things that go unsaid that manage to say it all.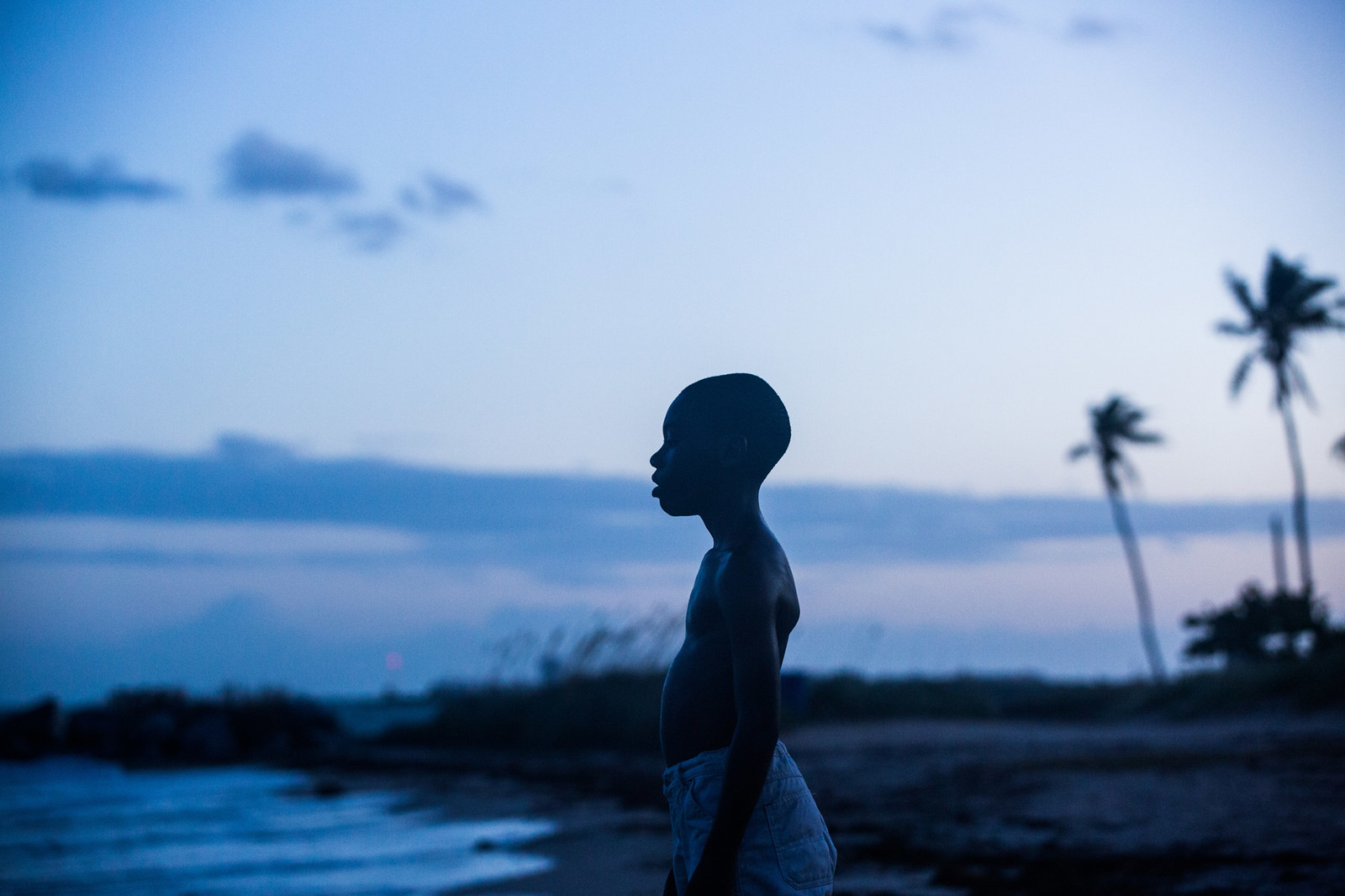 It's been two months since I've seen Moonlight, and I'm yet to stop talking about it to anyone who will listen. The movie, in all its masterful beauty, won't leave me alone – in particular the last 30 minutes, which Jenkins reveals wasn't even in the source material. "It's funny because people think the movie has an open ending. Well, imagine if the movie was 30 minutes shorter and just ended with that phone call between Kevin and Black." Indeed, it's hard to imagine the film without the diner scene that follows, in which the mutual love and sexual history of the two men finally comes to the surface, and that's exactly why Jenkins chose to extend it. "I think this fusion happened between myself and Tarell that I got to the end of that phone call and I thought, No. Now I need to see this go further. I wanna see these two men sit across from each other. I want to see Black say what I think is in his heart to say. And so, the last 30 minutes are me then taking ownership of the characters – in a certain way, writing this extra chapter of Tarell's life that he did not get to live."

Since its release in the US in October, Moonlight has received an avalanche of accolades, which is even more impressive when you consider the $5 million budget and the fact the digital marketing for the film was largely done through Instagram. Given its existence among works like Hidden Figures and Fences, it's being hailed, among many things, as playing an integral part in answering Hollywood's diversity problem, which has seen the movie take on a greater significance than Jenkins could have possibly anticipated. In light of recent global political shifts, and the constant struggle for representation, the conversation around Moonlight has naturally become, Jenkins says, "not about the film I made, but what the film represents". However, he recognises that movies like his are still a rarity. "Movies about a character like ours aren't made very often…and I think for more of these films to be made, a film like mine needs to be a part of the conversation."

When Viola Davis spoke at the SAG Awards, she emphasised the importance of including everyone in the narrative, and that "all of the stories deserve to be told". There's no telling how long it will take for Hollywood to open up its doors and allow for these stories, nor can we guess how long these conversations will still need to be had.

It took eight years, but Moonlight proves that these stories do have an audience — and we're ready to listen.