1.
This is what happens when you cook spinach:
2.
You'll never get the perfect amount of pasta.
3.
Avocados are incredibly temperamental.
4.
Appetisers are the work of a genius.
5.
You will inevitably use more garlic than you need.
6.
Grated cheese is one of the easiest things to get carried away with.
7.
Your dipping style drastically changes with age.
8.
Most relationships are based around one important decision.
9.
It doesn't get any worse than this: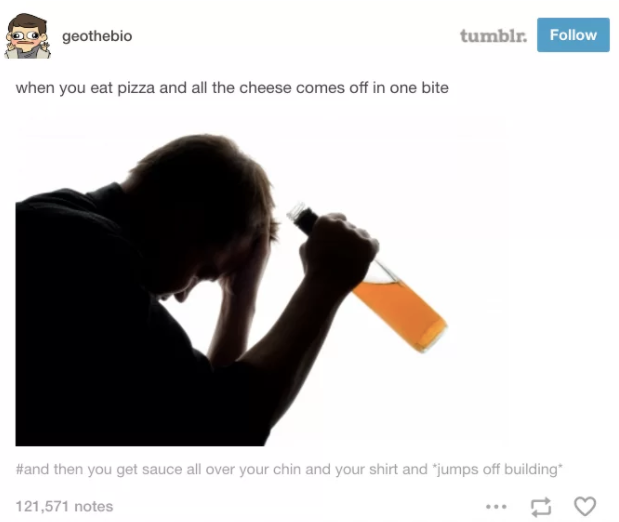 10.
Pizza crust is of the utmost importance.
11.
You can't unsee this detail about quinoa once you see it.
12.
Finding a chunk of cookie dough is borderline erotic.

13.
A single vegetable can change your life.
14.
Unbranded sandwiches are unreasonably suspicious.
15.
It's way easier to get your daily recommended amount of crisps.
16.
Everyone's eaten some of this:
17.
Fish fingers are a food of the people.
18.
Biscuits belong anywhere EXCEPT the biscuit tin.
19.
Potato smileys are an oddly patronising food.
20.
There's something weirdly invasive about fortune cookies.
21.
And your debit card is probably judging you.