Pick A Gift And We'll Tell You Your Holiday Horoscope
You got:

Love is in your sights!
You will meet your crush under the mistletoe with holiday music filling the air and the scent of roasted chestnuts tickling your nostrils. What happens next is up to you...
You got:

Best gift giver ever!
You will give someone the perfect holiday gift. Tears will be shed. A parade will be thrown in your honor. How did you get to be SO good?!
You got:

Up for something new?
You'll pick up a brand-new hobby in 2017. Something that takes you completely out of your comfort zone and turns out amazing. Roller derby! Slam poetry! Raising wild emus! (Is that a thing?)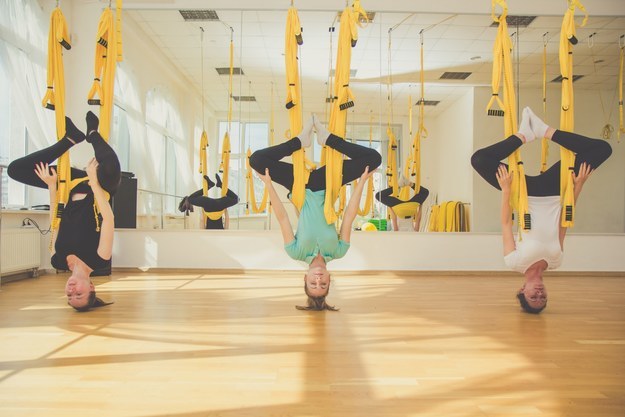 You got:

Happy Howlidays!
You'll get a pet in the new year! Like a really really cute one. Like it might need its own Instagram. Omg your pet is going to be Instagram famous! You lucky dawg, you.
You will be the hit of your holiday party this year. Maybe your karaoke is TOO good. Maybe your outfit is worthy of all the memes and praise. Whatever it is, it will work out fabulously.
You will find a workout buddy that will make all your New Year's resolutions come true. Your friendship will be based on squats and RPMs. You'll know their sweat as intimately as your own. Gross? No — magical.
Someone unexpected will give you a New Year's kiss! Is it your adorable 4-year-old nephew? The handsome upstairs neighbor you keep wanting to say hi to? (Just say hi to him already! OK, bye.)
You got:

We have a winner!
Your holiday decorations will be the best on the street. People will stop by to revel in the magic, much to the dismay of your crabby neighbor, Gerald. There's always next year, Gerald!
You'll find a sentimental ornament you thought you'd lost. Happy memories will come flooding back. Your loved ones will gather around and reminisce. Grab the tissues, boo. This one's a doozy.
Happy holidays, courtesy of GEICO!