Mozzarella Stuffed Mushrooms In 15 Minutes Or Less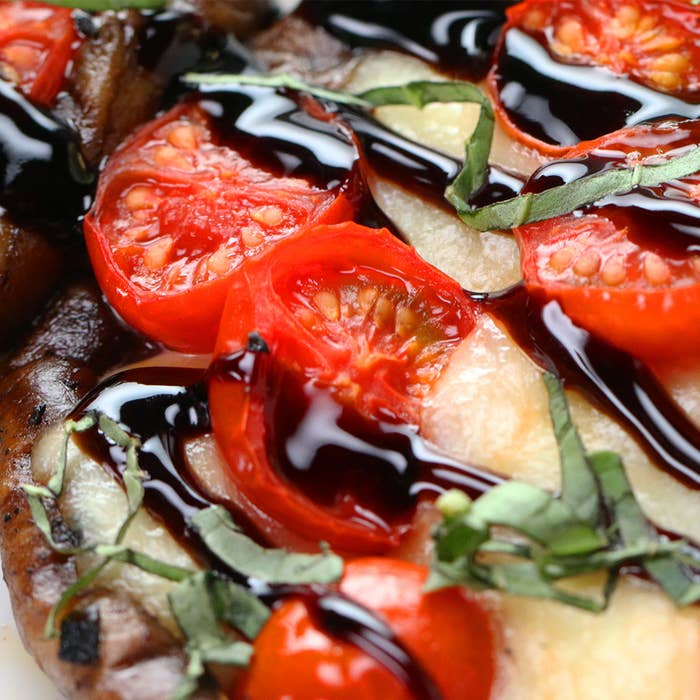 INGREDIENTS
Servings: 4
½ cup olive oil
2 cloves garlic, crushed
Salt and pepper
4 portobello mushrooms, stems and gills removed
8 ounces fresh mozzarella cheese, cubed
1 cup cherry tomatoes, thinly sliced
Fresh basil leaves, thinly sliced
Balsamic glaze
PREPARATION
1. Heat a grill pan (or grill) over medium high heat.
2. Combine olive oil and garlic in a small bowl.
3. Brush both sides of the mushrooms with garlic, oil, and season with salt and pepper. Place on the grill. Grill about 3 minutes per side.
4. Fill the mushroom with cubes of mozzarella and slices of tomato. Close the grill (if using) and cook until cheese melts, about 3 minutes. If using a grill pan, cover to assist with the melting.
5. Garnish with fresh basil and a drizzle of balsamic glaze.
6. Enjoy!