In almost every household, there's an array of ~special~ dishes that even that one picky cousin will not hesitate to show up for.
Because when you're eating said dishes, you're doing much more than just that: You're revisiting memories from childhood or celebrating your heritage or feeling your heart flutter because yes, the flautas are good but enjoying them surrounded by family is even better.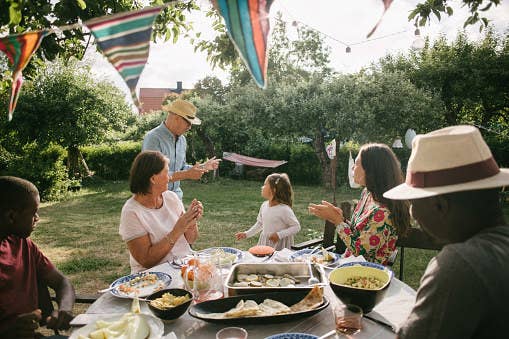 The truth is, when you're Latino, you're lucky: The food found in Latin America is just *chef's kiss* good. Every country HAS more than its share of culinary masterpieces. Like, we feel bad for anyone who hasn't tried Peruvian ceviche...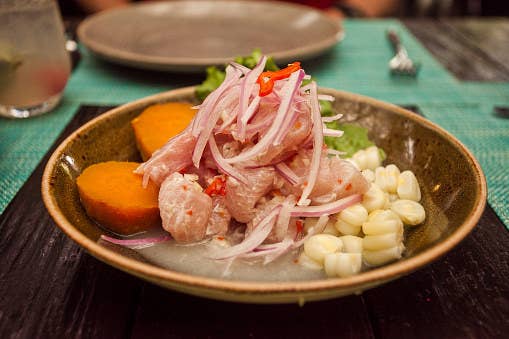 ...or rejoiced in eating arepas stuffed with a bunch of cosas deliciosas: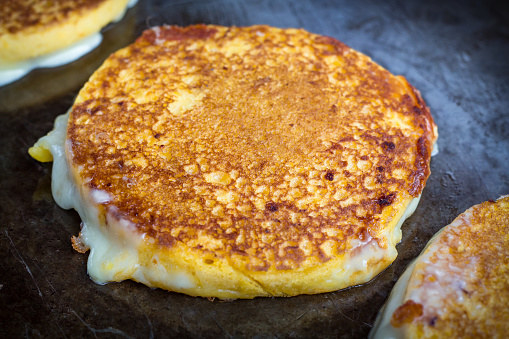 So tell us, what's that one dish that brings your family together? You know, the one that makes you salivate just *thinking* about it?
Share your answer in the comments. It could be featured in a future BuzzFeed sponsored post :).
(Anything you send us is covered by the regular BuzzFeed User Terms.)

Celebrate this month with great food and company. GEICO wishes you and your family a happy Hispanic/Latinx Heritage Month. One familia, many voices.