1.
Buy fresh produce when it's in season!
2.
Learn what veggies last the longest in the your fridge.
3.
Leftover vegetable scraps? You can regrow some of them!
4.
You can also keep the vegetables you grew fresh by storing them correctly!
5.
White vinegar can help fresh berries last longer.
6.
And something even easier? Buy frozen fruits and vegetables for maximum shelf life.
7.
Buying a whole chicken is more cost effective than buying individual wings, thighs, etc.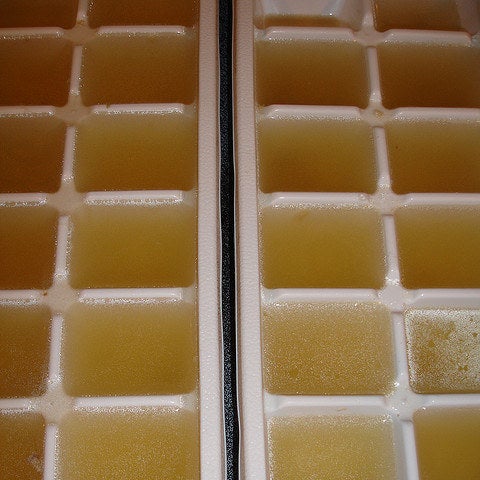 And with that whole chicken, you can make stock from scratch! Homemade chicken stock often has less cholesterol and sodium than store brands. And if you made too much broth? Easy. Freeze the extra into ice cube trays for simple portions.
8.
Eggs are affordable, delicious, and full of protein.
9.
Plan your meals in advance! Apps are super helpful for that.
You'll save so much money at the grocery store if you plan ahead.
Pepperplate helps you manage recipes, plan meals, and make shoppings lists.
10.
Bookmark your favorite blogs and recipes for healthy, affordable meals.
11.
And do not underestimate the value of drinking plain water!