1.
Mom has taught us so many valuable lessons. Like how cleaning your room is a valuable life skill.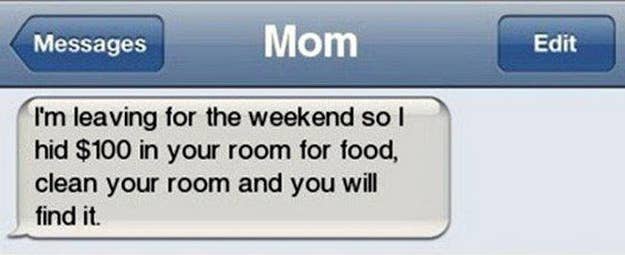 2.
And so is doing your own laundry, although you'll never be as good as the master.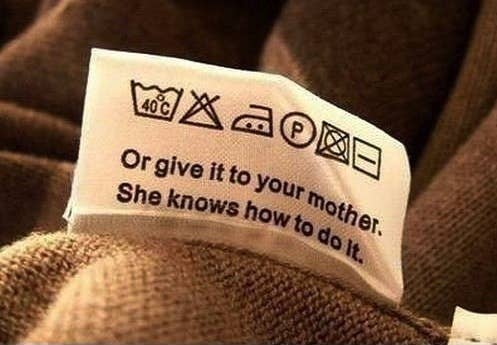 3.
You can be anything you want to be.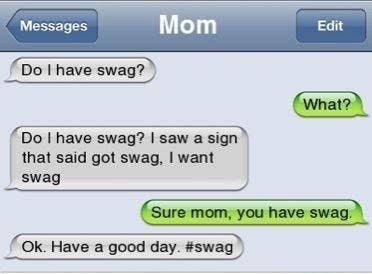 4.
Don't be limited by social conventions. You should always strive to be creative.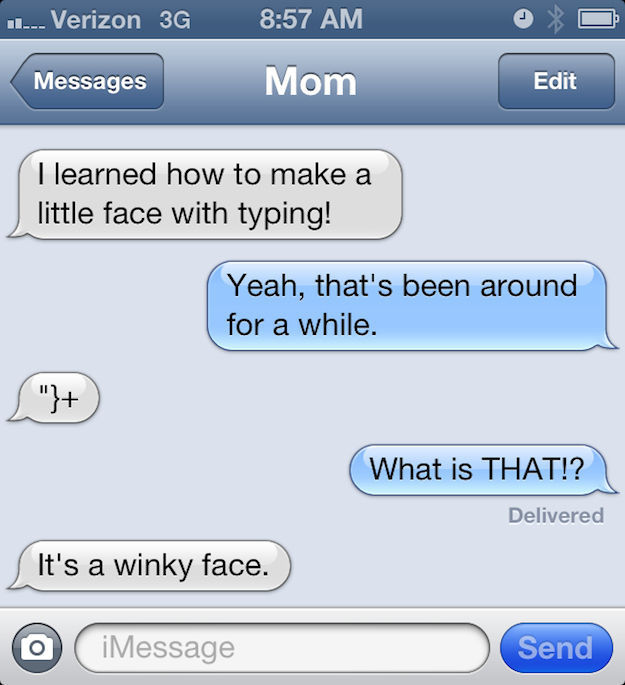 5.
And you should always put your best foot forward.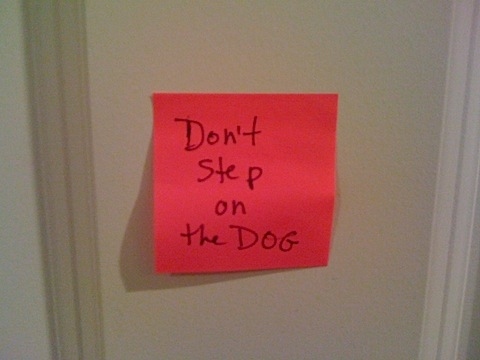 6.
A good sense of humor is very important.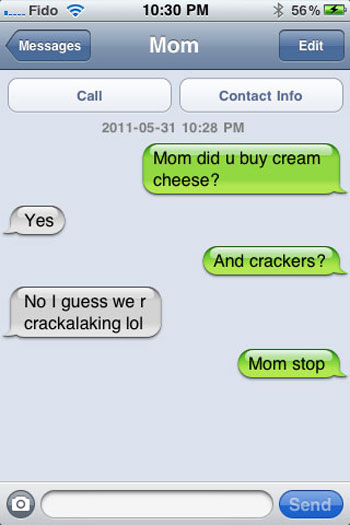 7.
REALLY important.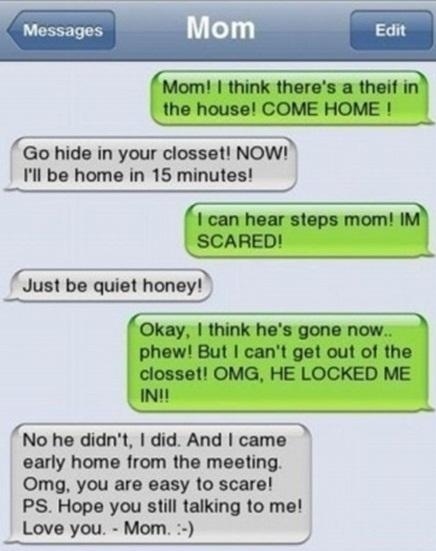 8.
And there's more than one way of saying everything, even if it seems wrong.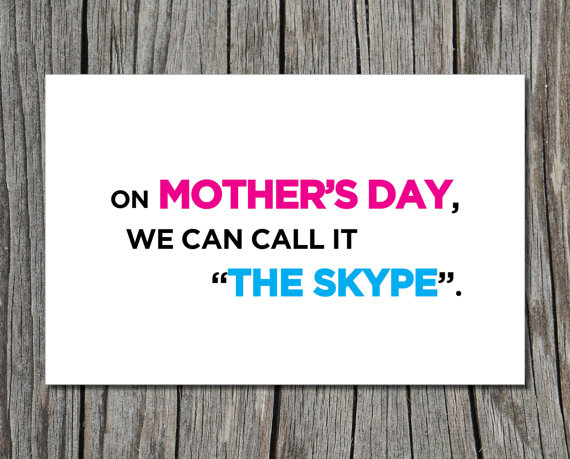 9.
Logic is a powerful ally.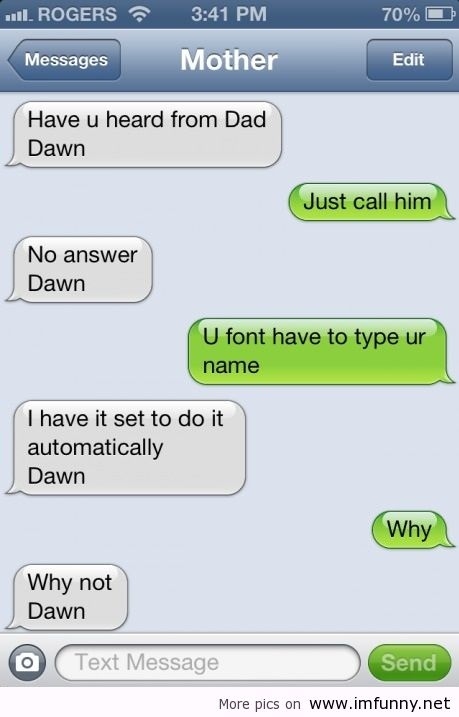 10.
And you should always look on the bright side of life.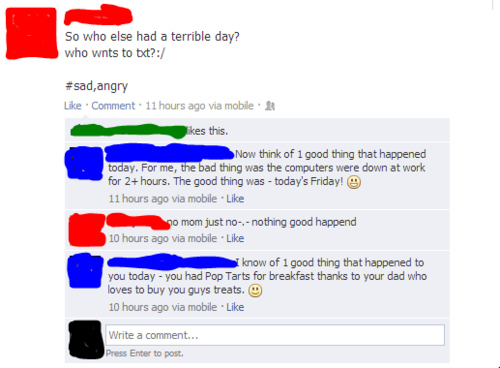 11.
Life is all about your point of view.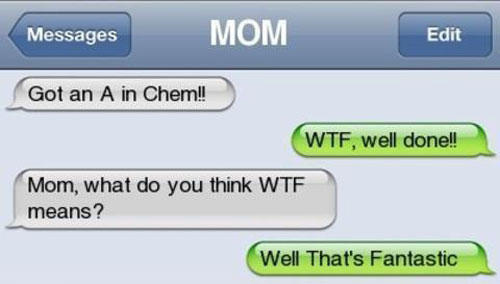 12.
Always make sure you're being heard.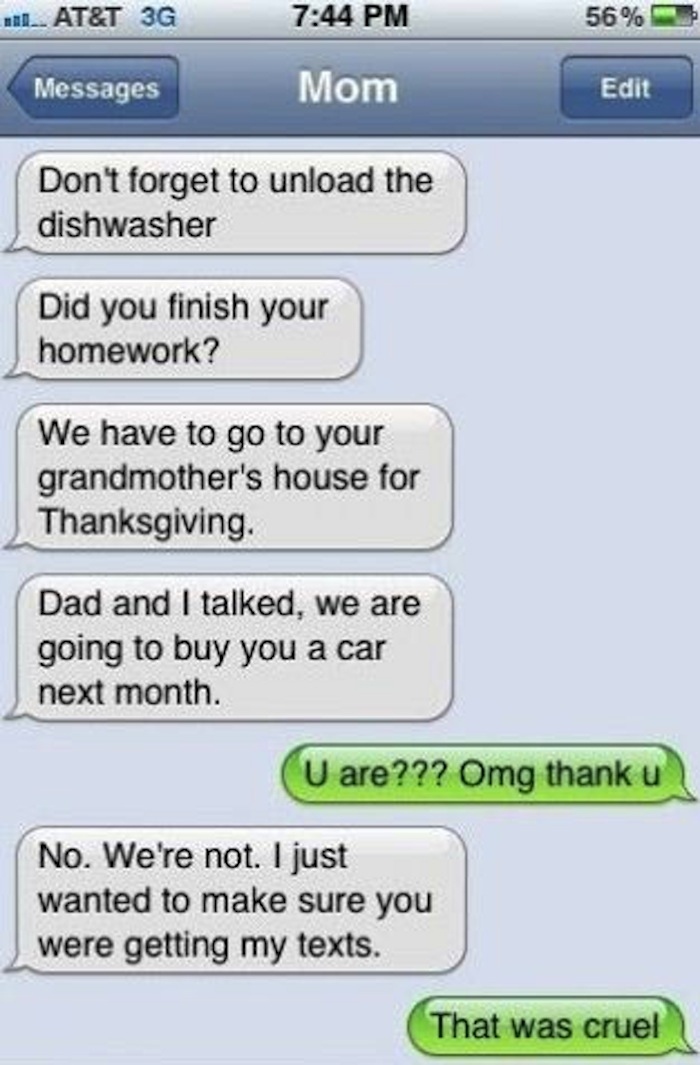 13.
And remember, work before play.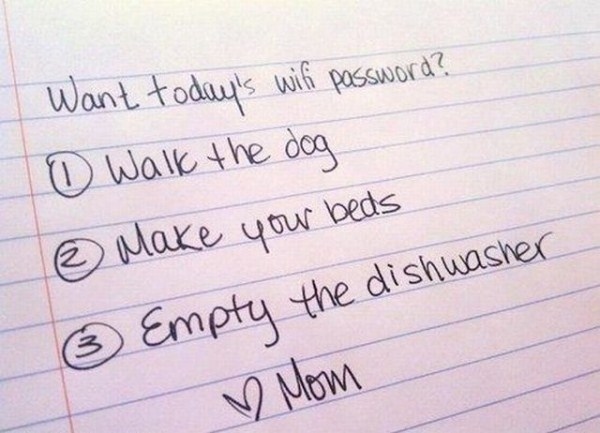 14.
But in everything you do, you should always be yourself.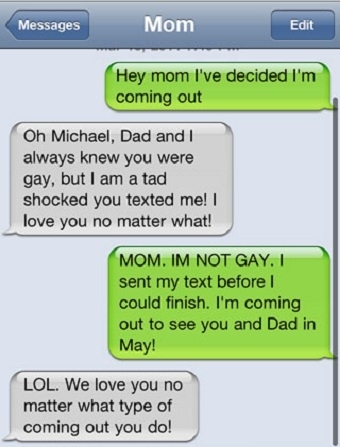 15.
You only live once.
16.
Ask and ye shall receive.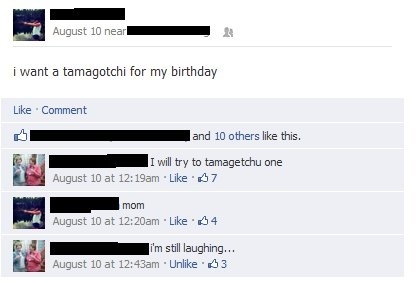 17.
But above all, you've always got to respect your elders.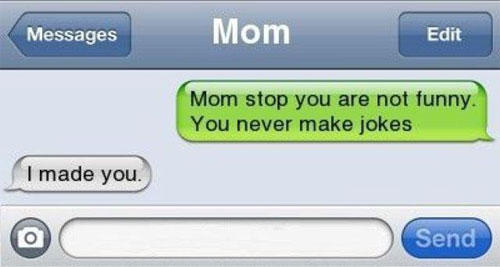 So love your mom, because she's the only one you've got!