What is your coffee order?

Grande frappucino with extra whipped cream

What's your ideal weekend night?

Burning some herbs and meditating

Taking a romantic candlelit bath

Bringing home a new babe after a long night of partying

Avoiding my homework and cuddling my dog

Trying out my new $500 vibrator

Analyzing politics with my lover over homemade lentil stew

What do you look for in a lover?

Someone who lives far away and can't see me very often

Someone intellectually stimulating

Someone who's always there

Someone emotionally stable who is not afraid of emotional honesty

Someone who shares my political views

Someone who I won't have to see again after tonight

Someone committed who listens to my feelings

The Making of Environmental Law

Zami: A New Spelling of My Name

The Origins of Totalitarianism

The History of Sexuality Vol. I

Ultimate Guide to the I Ching

Leather jacket over political t shirt

What do you order at a restaurant?

I'm too busy to think about this!

The only way to overcome the patriarchy is by channeling our feminine engergies into the central divine light

I'm an angry, hairy, man-hating feminist

Gender is a social construction whose signifiers need to be disarticulated

Gender is a complex social identity that can only be understood through the lenses of race, class, and sexuality

Gender? I hardly know her!

I love a butch in a skirt!

What's your ideal sex life?

Predictable yet passionate

As unconventional as possible

With people other than my wife

Tender. Intimate. Spiritiual.

How do you react to stress?

I avoid it by working harder

Group therapy, one on one therapy, couples therapy, pet therapy, aromatherapy...

I handle my feelings like an adult

What's the most pressing issue in the world today?

The confines of binary gender

I have to pick just one!?

Our lack of spiritual connection with the earth mother

Oil companies dumping pollution into the environment

Legal rights for same sex families

Racist old white men running the government
Which Dyke To Watch Out For Are You?
You are Mo. You are very passionate about what you believe in. You tend to worry. A lot. Like, constantly. You like libraries, vegetarian food, and codependent monogamy.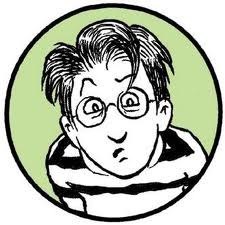 You are Sydney. You are a true intellectual. You love deconstructing gender almost as much as you love shopping online. Monogamy isn't your strong suit, nor is budgeting. You are a smart and adventurous partner. Try working on your people skills.

You are Ginger. You hate emotional vulnerability and doing your homework. You love dogs, basketball, and Audre Lorde. You are full of good ideas, but not so good at following through with them. Get off the internet and get back to work!

You are Lois. You are a fiery political babe. You love gender bending, snappy comebacks, and sweeping women off their feet. You don't let little things like labels stop you from having a great time!

You are Toni. You are practical, kind, and in charge. You have a fiery temper but great organizational skills and a fierce commitment to your family. You may get frustrated when others are unreliable, but you're a romantic at heart who takes care of those she loves.

You are Clarice. You are a workaholic worrywart. You are smart and motivated, but not the best when it comes to commitment. You have a tendency to get depressed when too many Republicans are in power. Make sure you're actually listening when your loved ones talk.
You are Sparrow. You are a practical yet spiritual bisexual new age babe. You are a caring friend, but you have limited patience for those whose chakras are not aligned. You like tarot, herbal tea, and have a secret love for business suits. Try spending your hard earned money on something other than therapy and crystals.

This post was created by a member of BuzzFeed Community, where anyone can post awesome lists and creations.
Learn more
or
post your buzz!