On the day Harold Ramis died, this touching shrine was spotted outside the New York City firehouse that provided the exterior shots for the headquarters in Ghostbusters.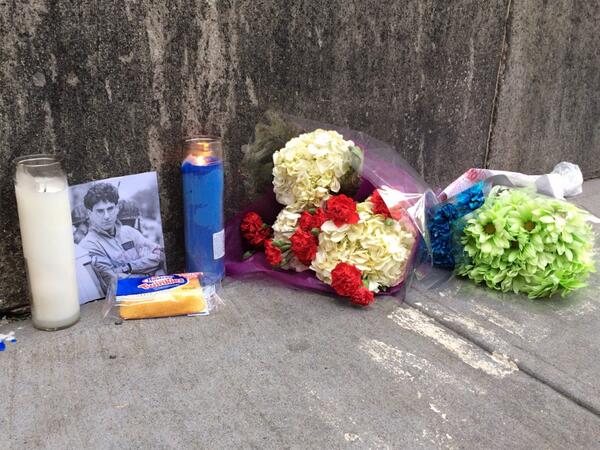 Ramis, who co-wrote Ghostbusters, also portrayed Egon Spengler in the film. The "Big Twinkie" scene is one of his most famous and oft-quoted onscreen moments.
Gavon Laessig is a deputy news director and front page editor for BuzzFeed News and is based in New York.
Contact Gavon Laessig at gavon@buzzfeed.com.
Got a confidential tip? Submit it here.