Behold the majestic mountain lion!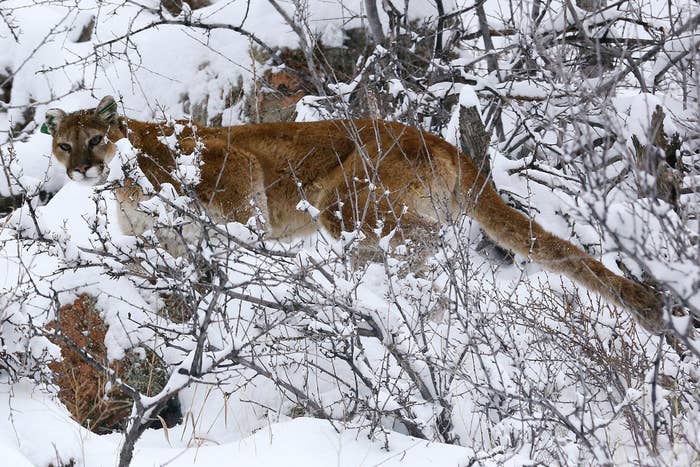 Also known as the cougar, puma, and catamount (huh?), this large and noble cat is native to the Americas, found everywhere from Canada to South America and all points in between.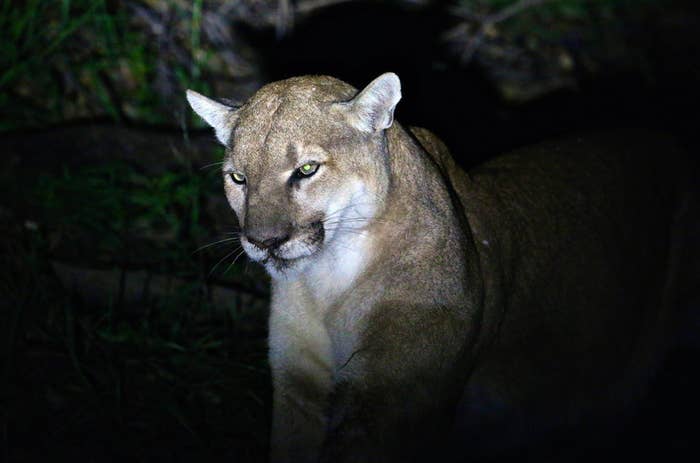 It is a fierce and formidable exemplar of nature's fearful symmetry. They are powerful apex predators who awwwwww look at this one doing a little tongue blep!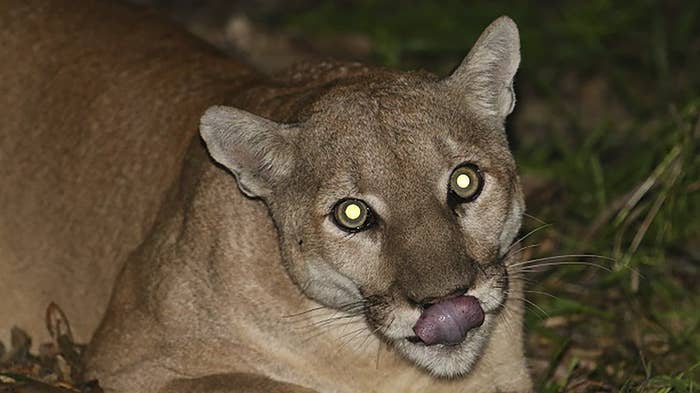 Okay, no more coddling with blurred images...here it is at another angle. The mountain lion sadly had to be killed after it was found attacking a property-owner's dog on Dec. 30.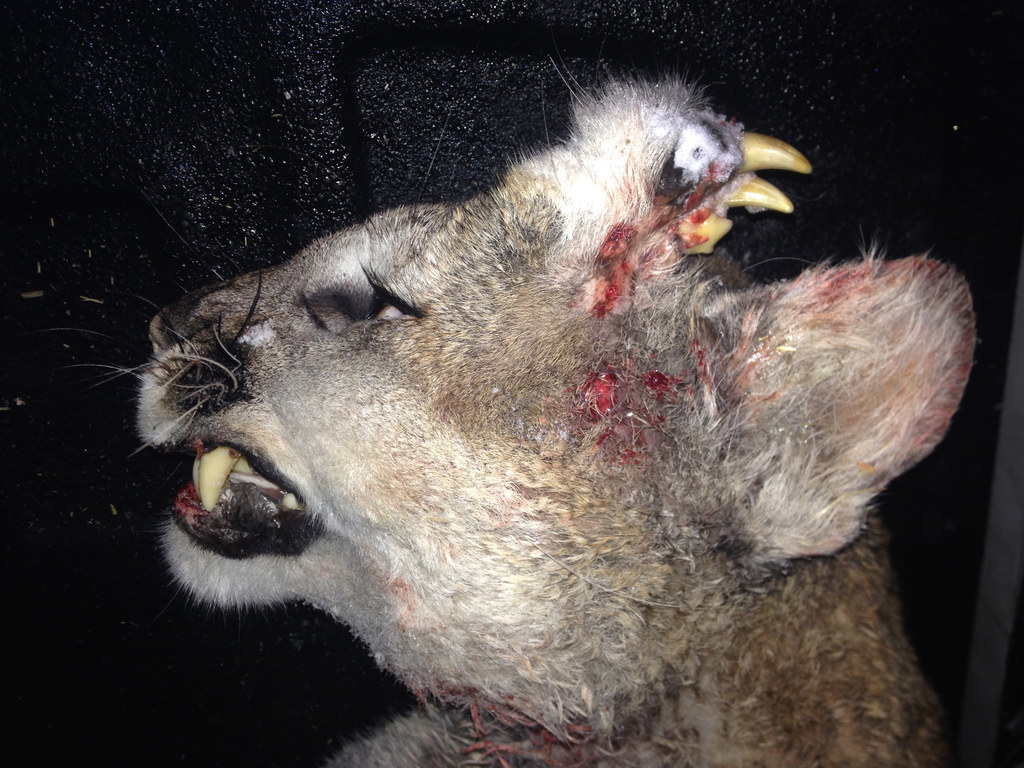 The Fish and Game Department suspect the deformity is either a conjoined twin that was absorbed by the mountain lion in the womb or is what's known as a teratoma.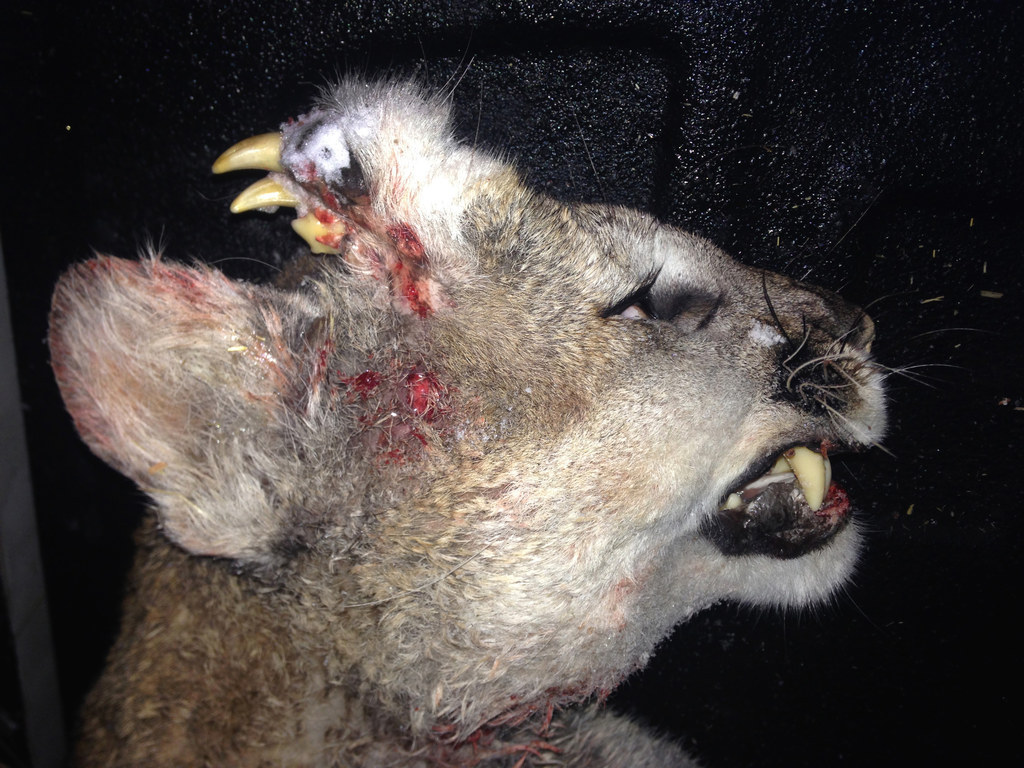 Teratoma literally means "monster tumor," and these rare monster tumors contain tissues such such as teeth and hair that can grow independently of the host body.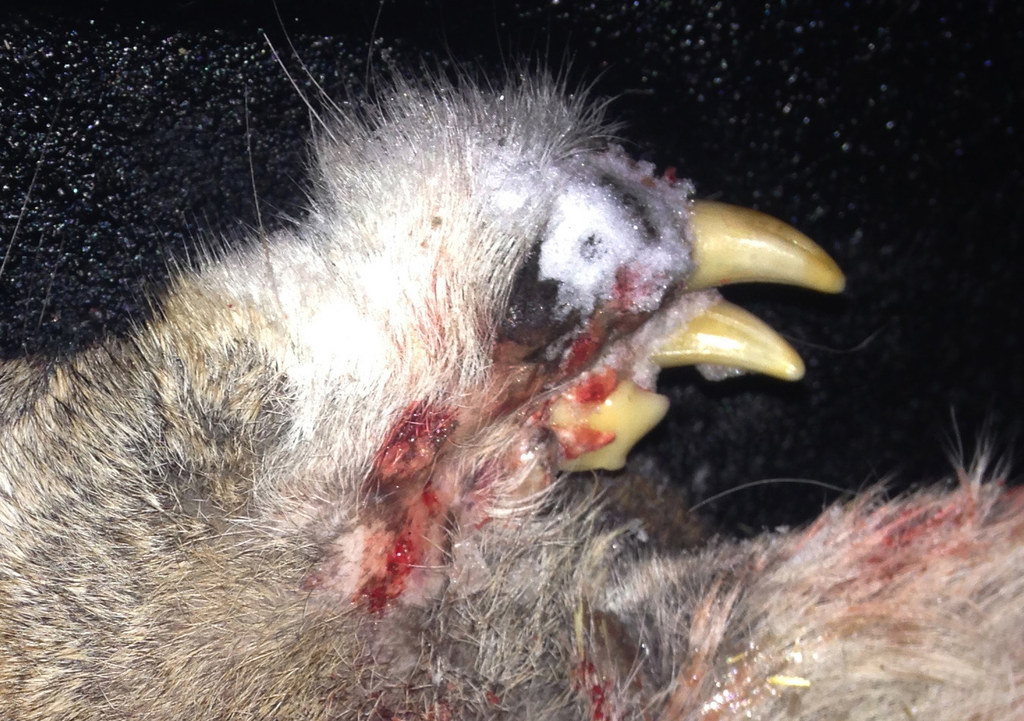 But enough of mother nature's monstrous capriciousness...here are a bunch of photos of mountain lions opening Christmas presents!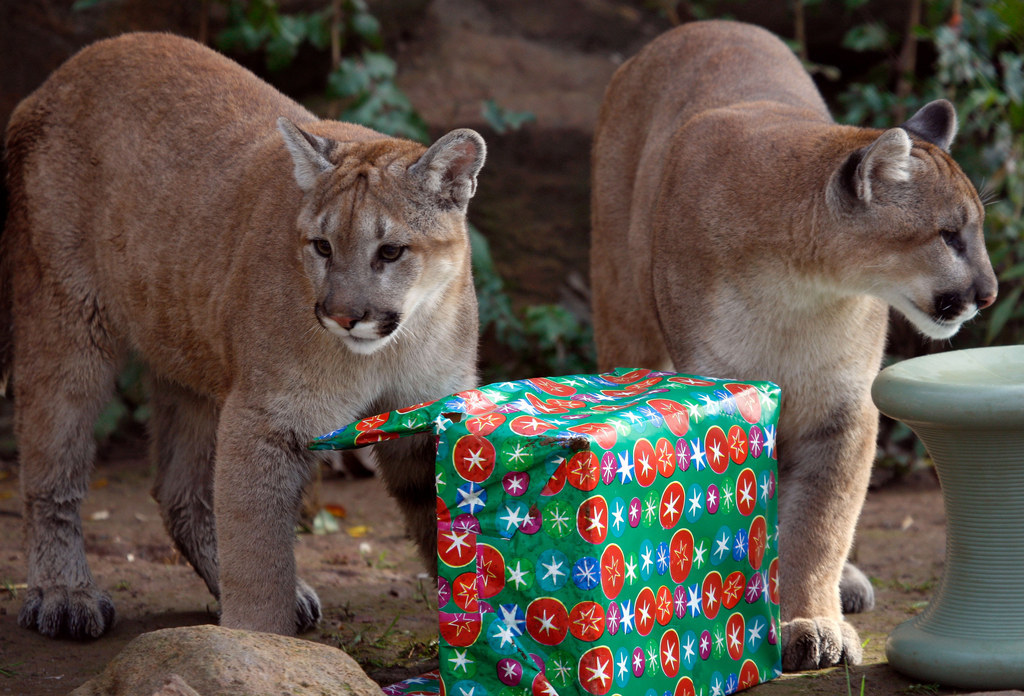 Cleanse you palette of monster tumors with these frisky cougars having a holiday blast!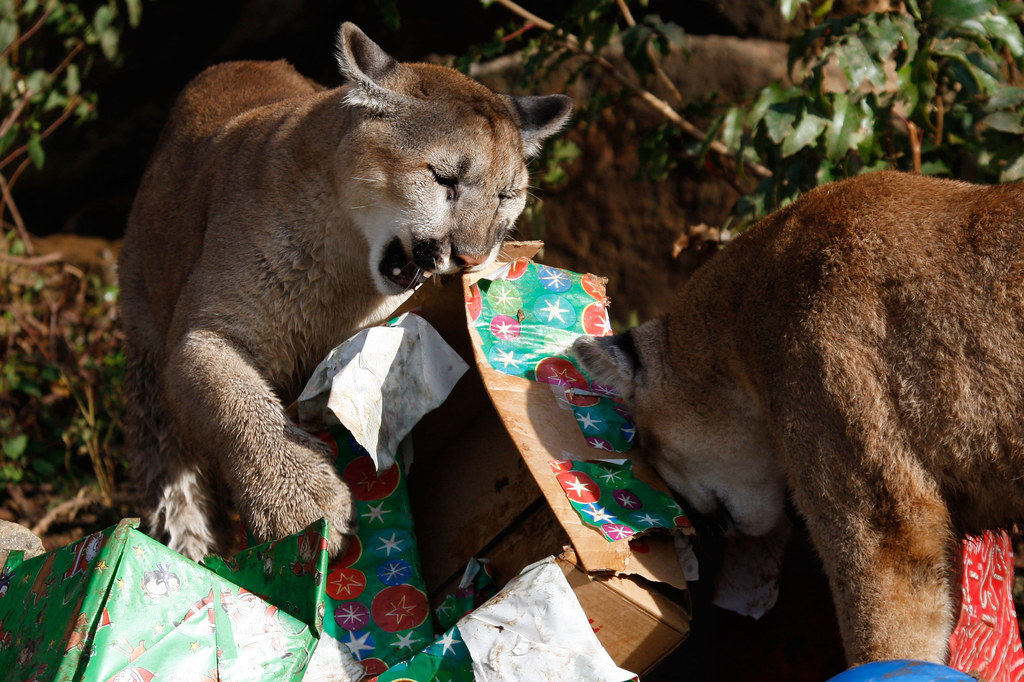 The only abnormality on this silly mountain lion's head is a gift box!
No teratomas here, just a mountain lion named Takoda wondering which present he should open next!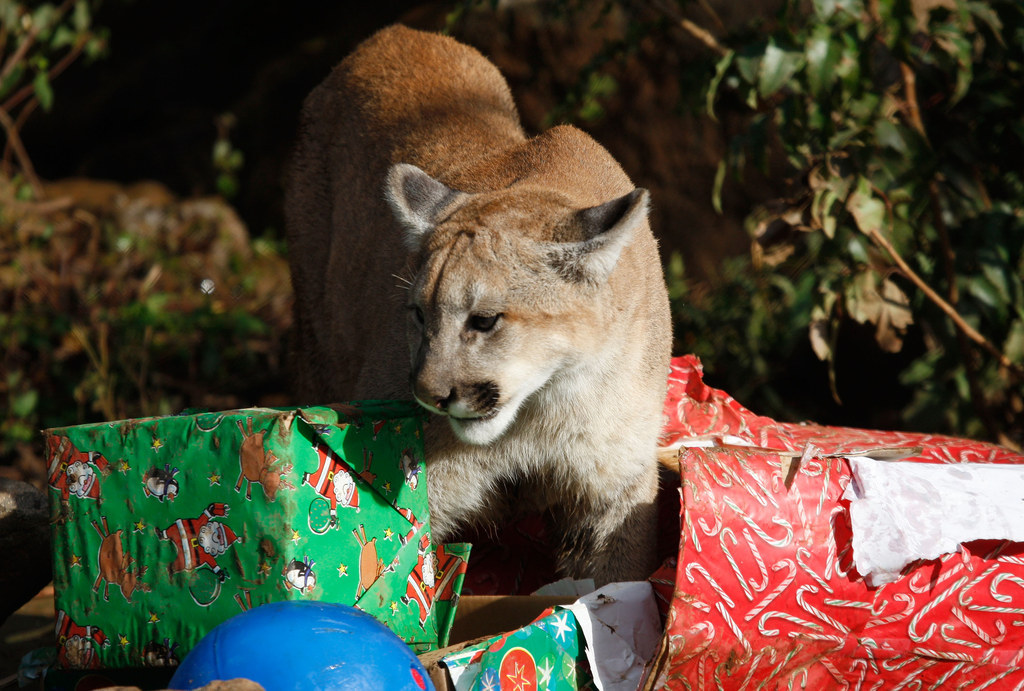 Here's a cougar cub named Yazhi being coy with his Christmas bounty! Isn't nature beautiful and sometimes horrifying?!?!