A Missouri judge on Monday set free Cornealious "Mike" Anderson, who has been jailed since last summer after corrections officials realized he had never gone to prison for a 2000 robbery conviction because of a clerical error.
Judge Terry Lynn Brown cited Anderson's exemplary behavior during his 13 years out of prison before giving the accidental fugitive credit for the 4,794 days between the conviction and the arrest last July.
"You've been a good father. You've been a good husband. You've been a good tax-paying citizen of the state of Missouri," said Judge Brown in a Charleston, Mo., courtroom. "That leads me to believe that you are a good man and a changed man."
Anderson's family was on hand and burst into tears as the judge read his decision. After being granted his freedom, Anderson hugged his wife and daughter.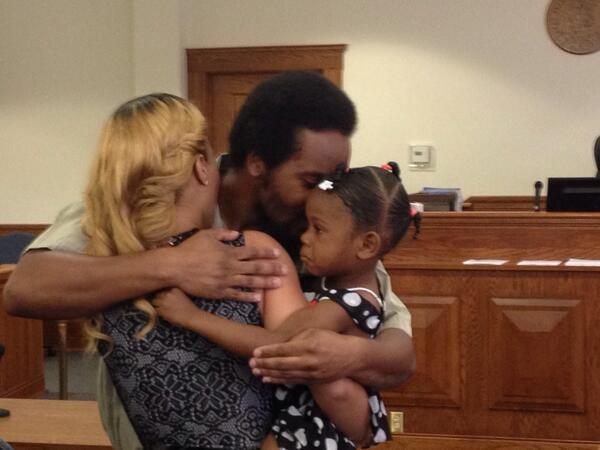 Gavon Laessig is a deputy news director and front page editor for BuzzFeed News and is based in New York.
Contact Gavon Laessig at gavon@buzzfeed.com.
Got a confidential tip? Submit it here.