Vice President Joe Biden appeared on The Late Show With Stephen Colbert on Thursday night, but rather than engaging in the comedian's usual schtick of witty banter, the two men had a shockingly frank discussion about tragedy.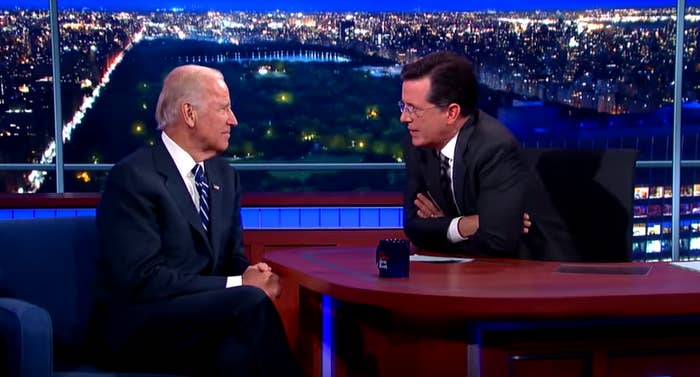 The tone quickly shifted from the typical talk show joviality when Colbert expressed his condolences to Biden over the loss of his son, Beau Biden, who died from brain cancer in May.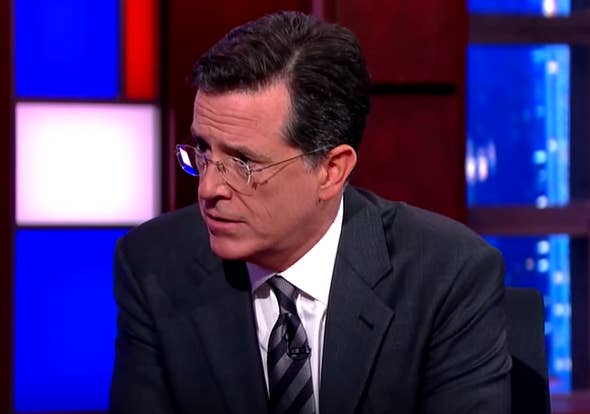 Mr. Vice President, there's another reason I think people admire you and like you, and it's that you're a man of substance. People know that you have experienced tragedies in your life and we are inspired by the way that you have responded to those.

And for myself, and I suspect for millions of people out there, I'd like to offer my condolences for the loss of your son, Beau. I know that he was a great man.
A clearly emotional Biden responded, "My son was better than me. And he was better than me in almost every way. ... I never, one single time — my word as a Biden — ever, ever heard my child complain."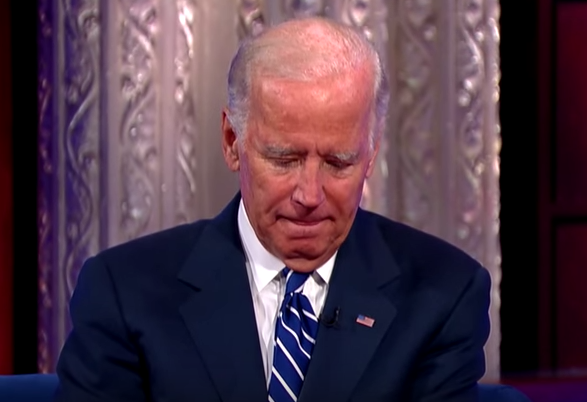 Biden is no stranger to family tragedy. His wife and daughter were killed in an automobile accident in 1972. Beau Biden, then 4 years old, and his younger brother, Hunter, were severely injured in the wreck. Biden recalled to Colbert his son's fortitude.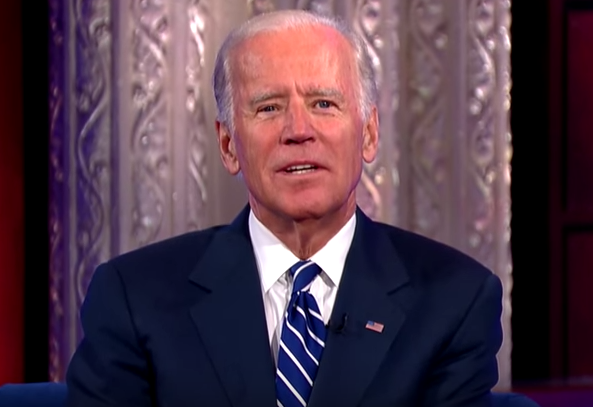 When he was in that accident and lost his mom and his sister, he was very badly injured. Almost every bone in his body was broken. ... My other son, Hunter, his best friend a year and a day younger, was just about three and had a severe skull fracture. He'd sit in the room in the hospital and he'd say, "Hunt. Look at me. Look at me. I love you. I love you." Four years old.
"Nothing changed. A couple of months before he died, I was at his house and he said, 'Dad. Sit down. I want to talk to you. ... Dad, I know how much you love me. But you've got to promise me something. Promise me you're going to be all right."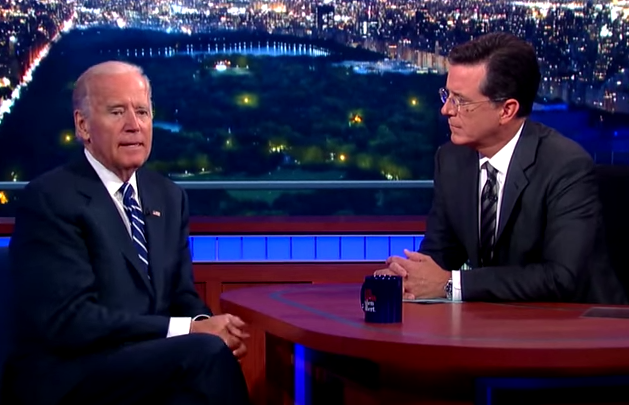 "'Because no matter what happens, Dad, I'm going to be all right. Promise me.' This was a kid who, I don't know what it was about him, he had this enormous sense of empathy. I'm not making this up. I know I maybe sound like a father..."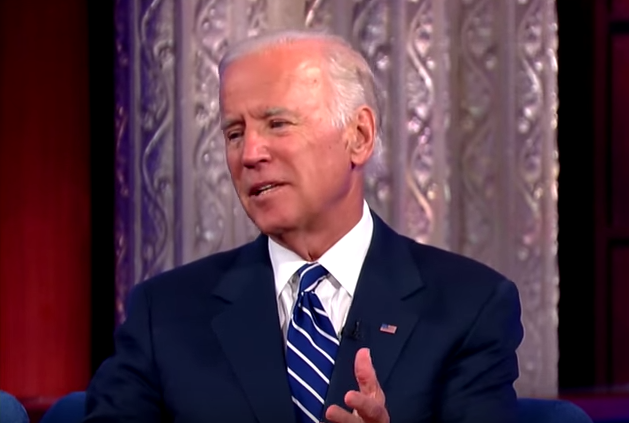 Biden trailed off and appeared to be overcome with emotion again. Colbert responded, "It sounds like you loved him, sir."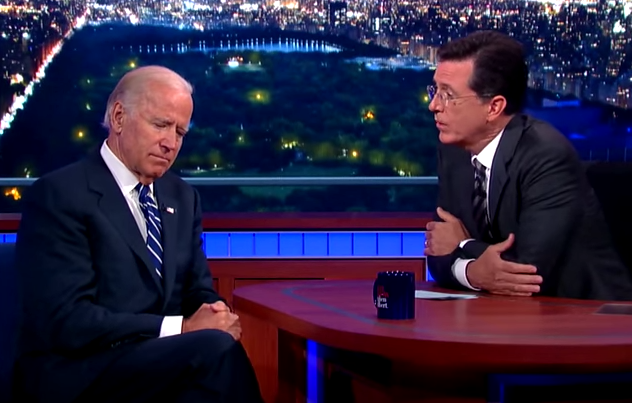 "What inspires me, sir, about your response in your life and your service to the country and what you instilled in your children, is that you have suffered, and yet through your suffering, you seem to have made some beautiful things in your life."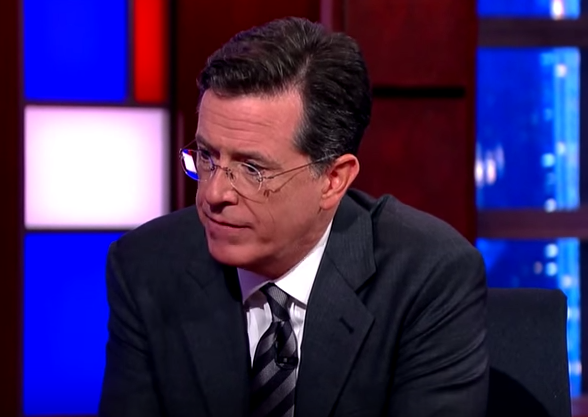 Biden took the opportunity to broaden the conversation and talk about losses in everyone's lives, including Colbert's. In 1974, when Colbert was 10 years old, his father and two of his older brothers were killed in a plane accident.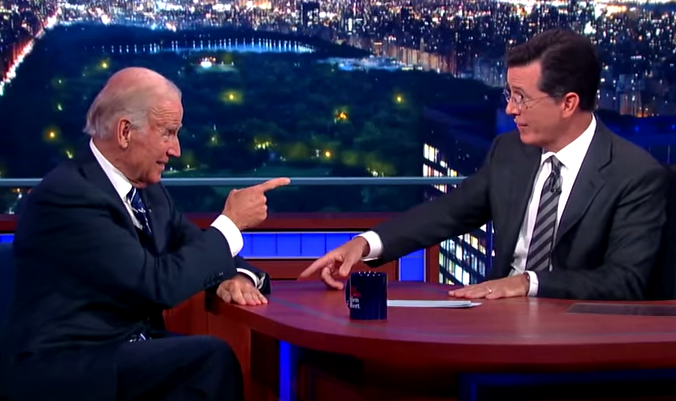 "It's interesting, the people I'm most drawn to are people who have been hurt, and yet — I'm not going to embarrass you, but you're one of them, old buddy. Your mom, your family, losing your dad when you were a kid….What made your mother do it every day?"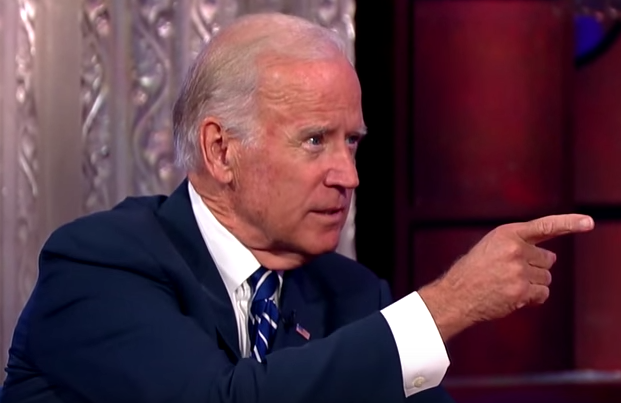 Biden asked, "How did she get up every single day?" Colbert responded, "She had to take care of me, you know? She did and that's it. We had to be there for each other. And I had to take care of her."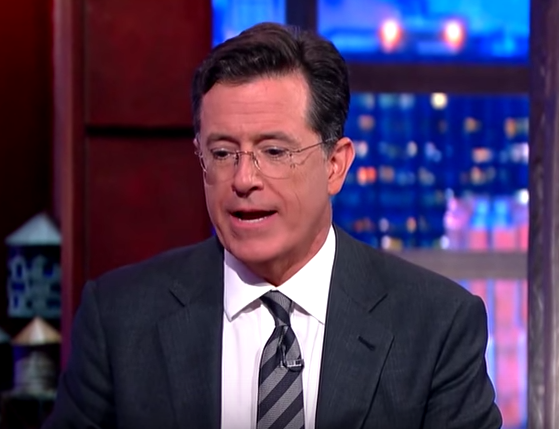 "That's the point," replied Biden emphatically. "That's the point."