The 18 Glorious Stages Of Paul Gascoigne's Euro '96 Goal Against Scotland
18 years on, revisit a high-point in Scottish-English relations.
1.
Wembley Stadium. June 15, 1996. 2.
There's a heart-in-the-mouth moment in the 75th minute when Tony Adams brings down Gordon Durie. 3.
Even though, y'know, he was obviously playing the ball. 4.
England keeper David Seaman saves Gary McAllister's penalty.

5.
Pretty happy with that.

6.
And then it's on. 7.
There goes Gazza. 8.
And here he is again, on the end of Darren Anderton's pass. 9.
Flicks the ball up over defender Colin Hendry.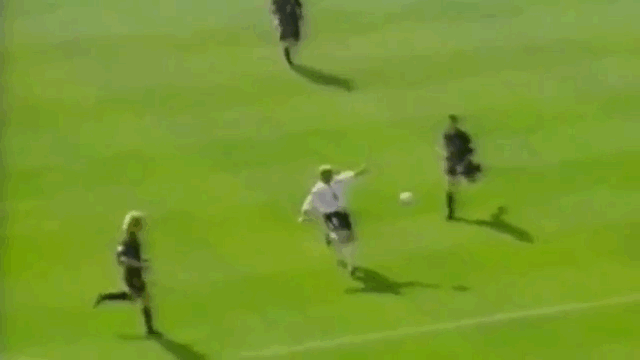 10.
And BOOM!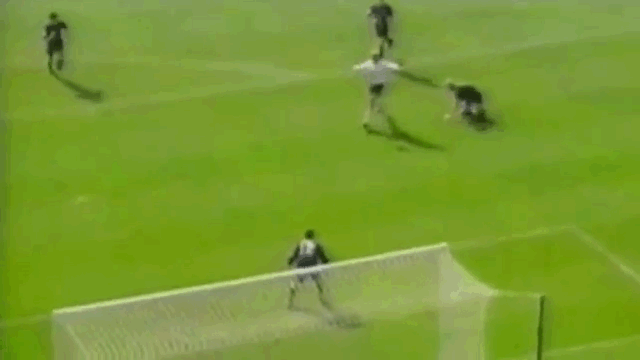 11.
Scotland keeper Andy Goram gets close. 12.
But not close enough. 13.
This guy just could not believe it 14.
This guy turned into a helicopter 15.
England manager Terry Venables could barely contain himself.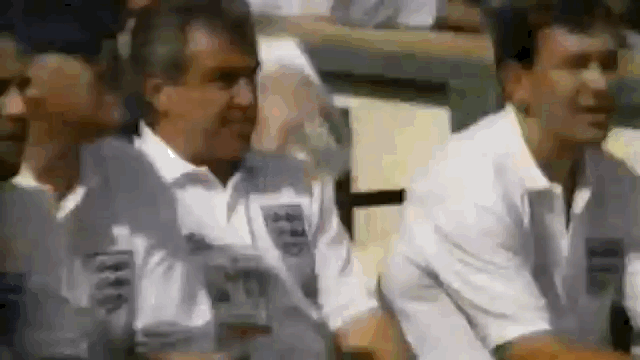 16.
Here, have a drink. You've earned it.

17.
It was a pretty sweet moment.
18.
One England fans will never forget. Just glorious.