1.
When quiet hours apprently don't apply to everyone: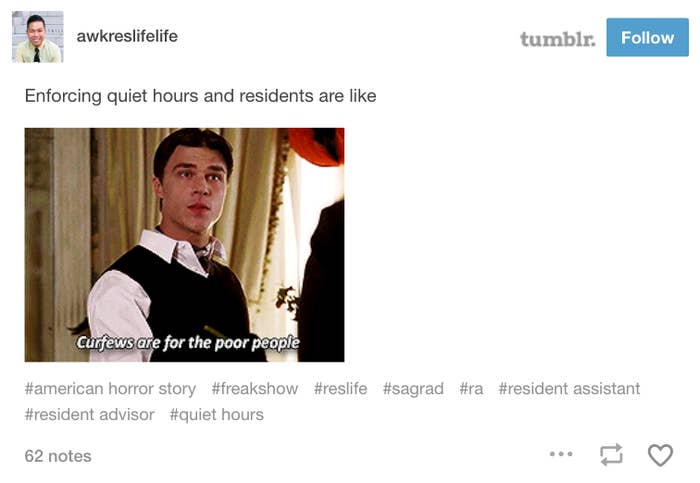 3.
Or when it's basically your job to be nice: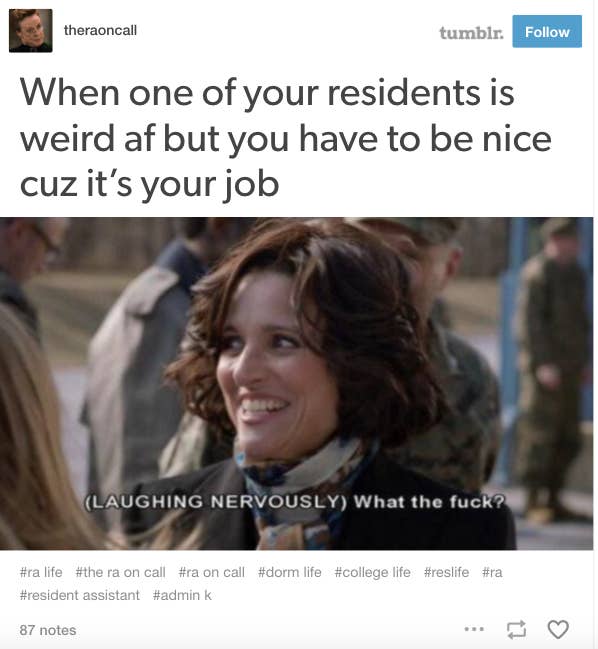 4.
Praying to God that there won't be an incident while you're on duty: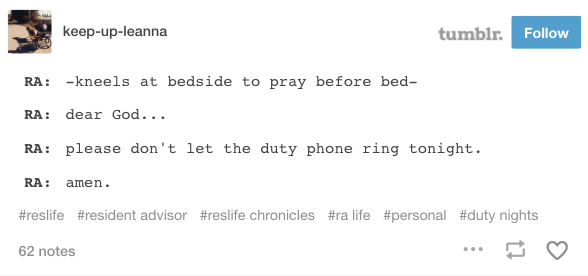 5.
When you're trying not to let the stress of the job AND school phase you: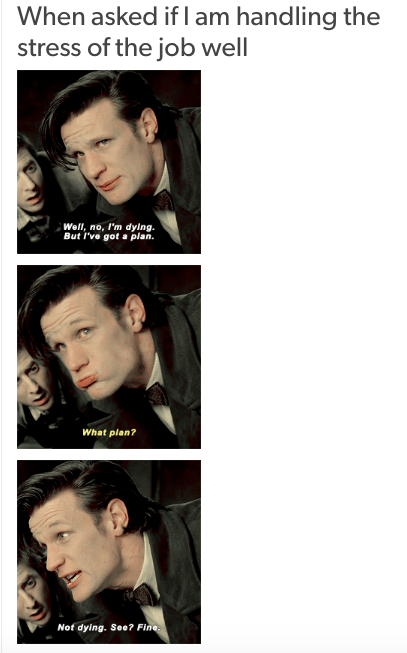 8.
The key to handling any situation: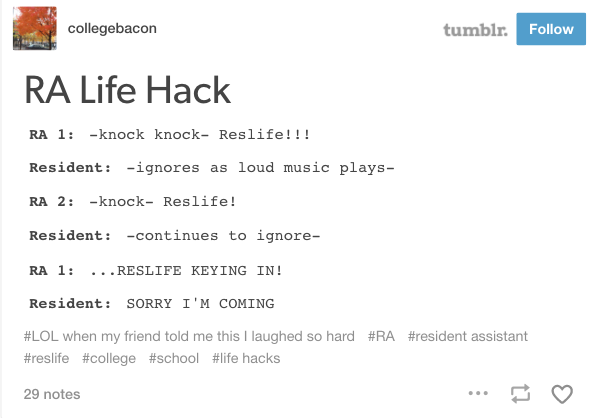 10.
Trying to get residents to come to your program: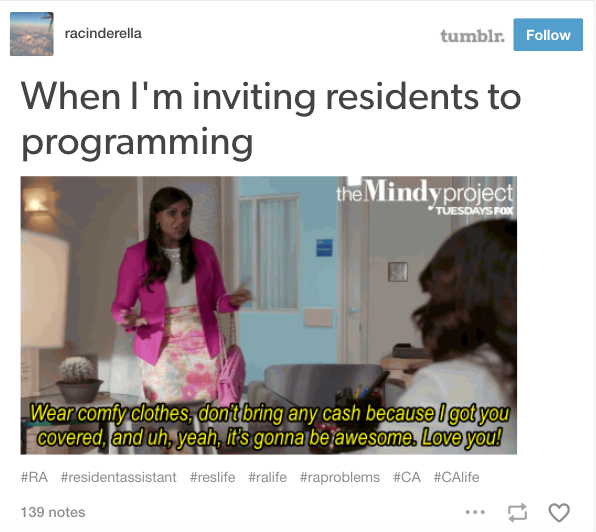 11.
And then TFW no one comes to the program you spent weeks on:
12.
Telling a resident that it's quiet hours: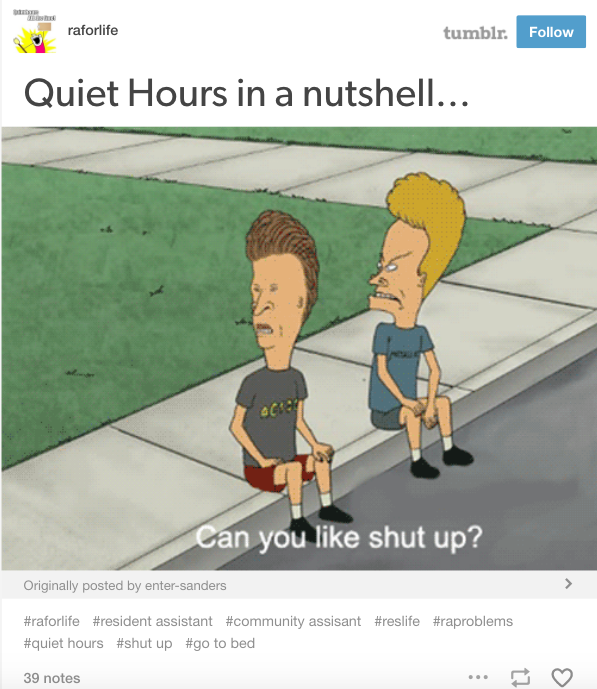 13.
The feeling of pure betrayal: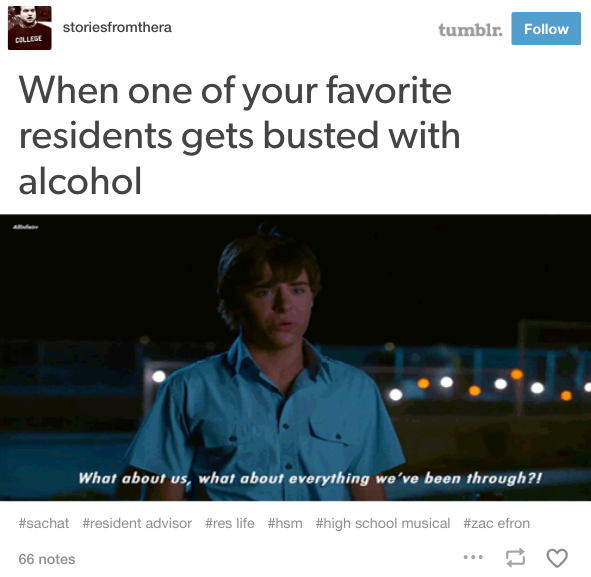 14.
Walking into a what looks like a war zone after homecoming weekend: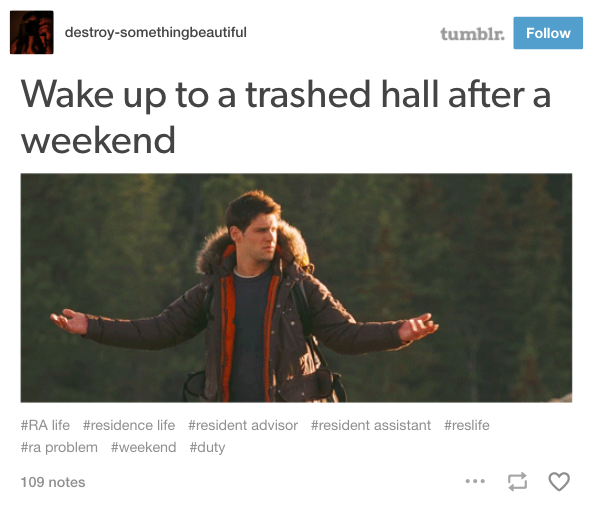 16.
Your vow to keep confidentiality: