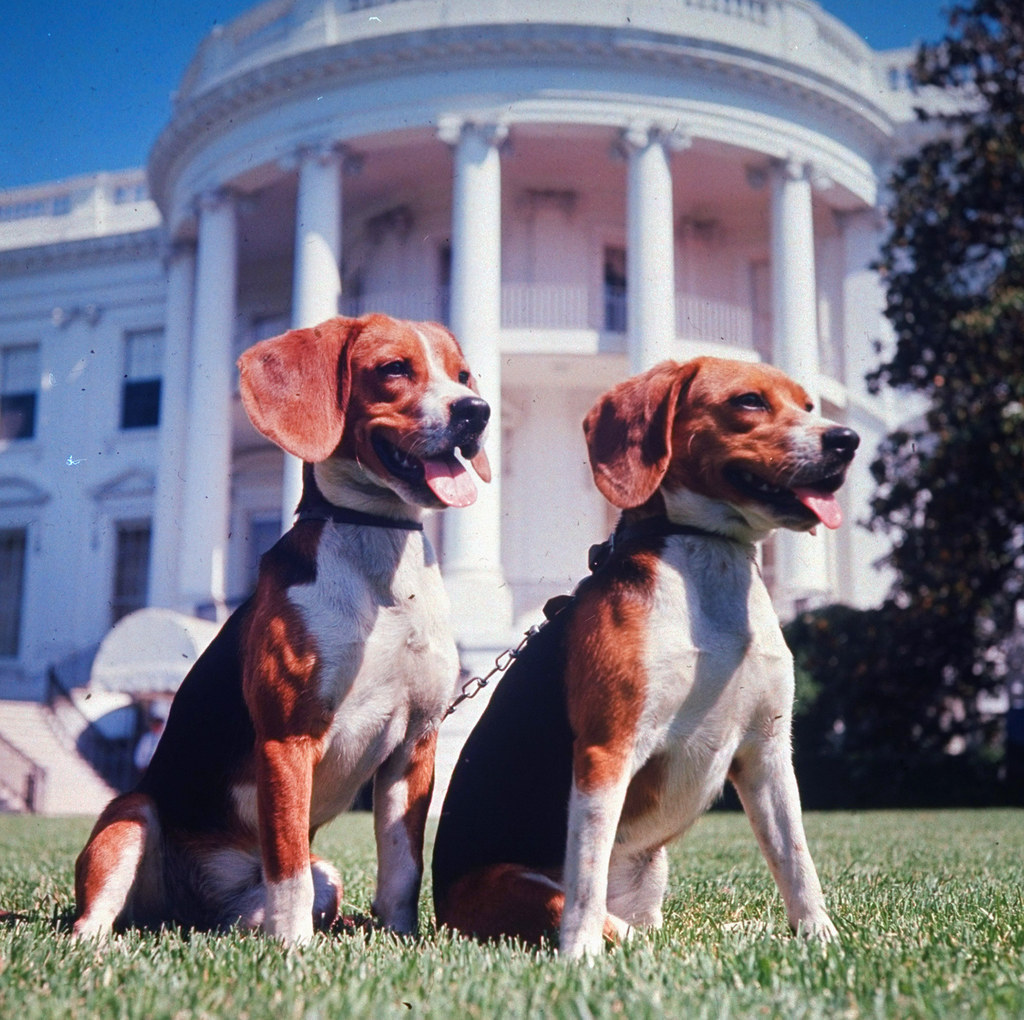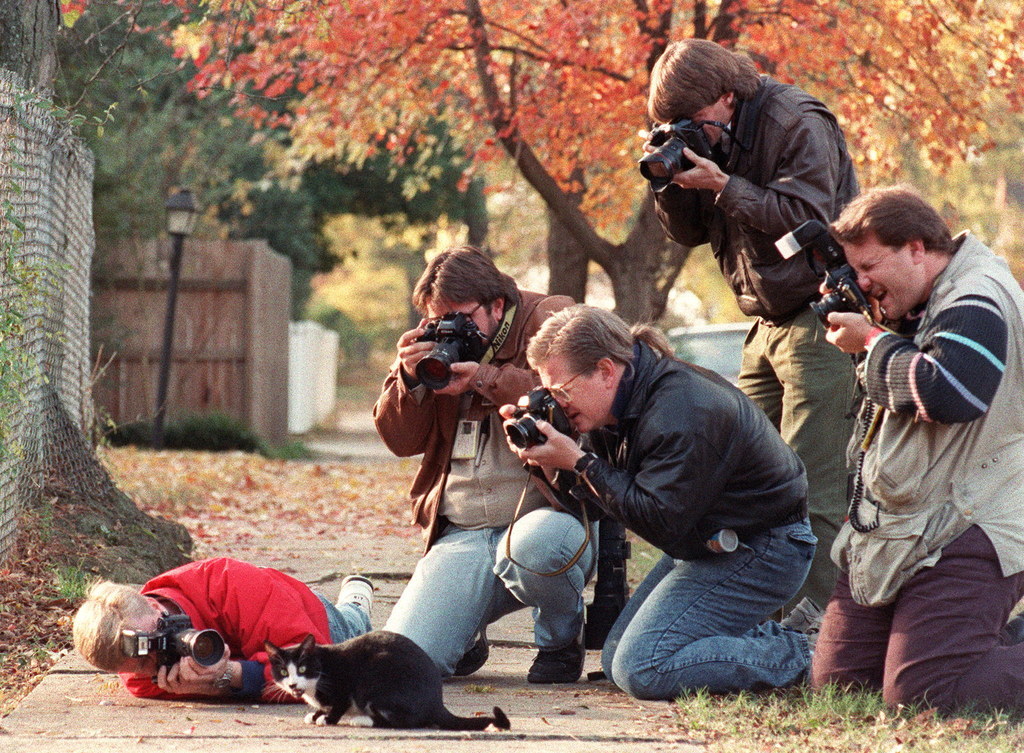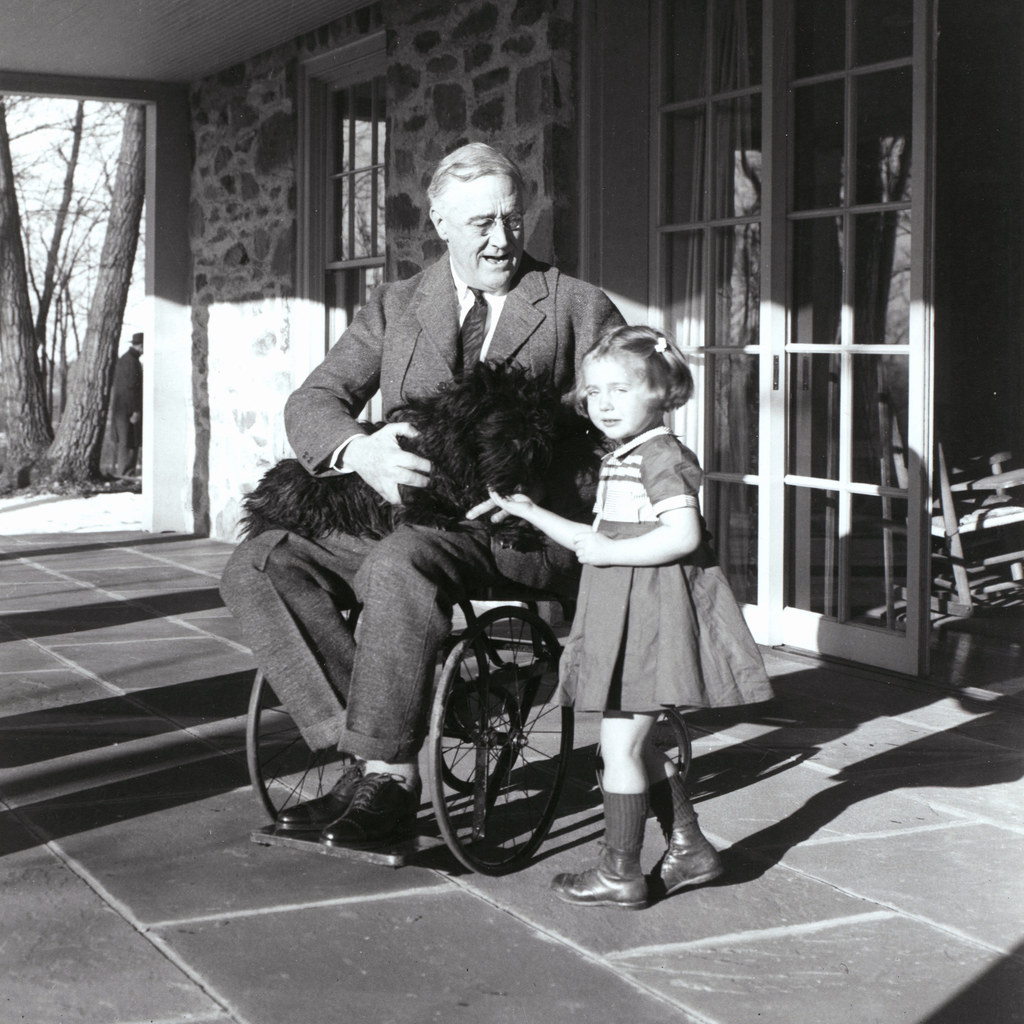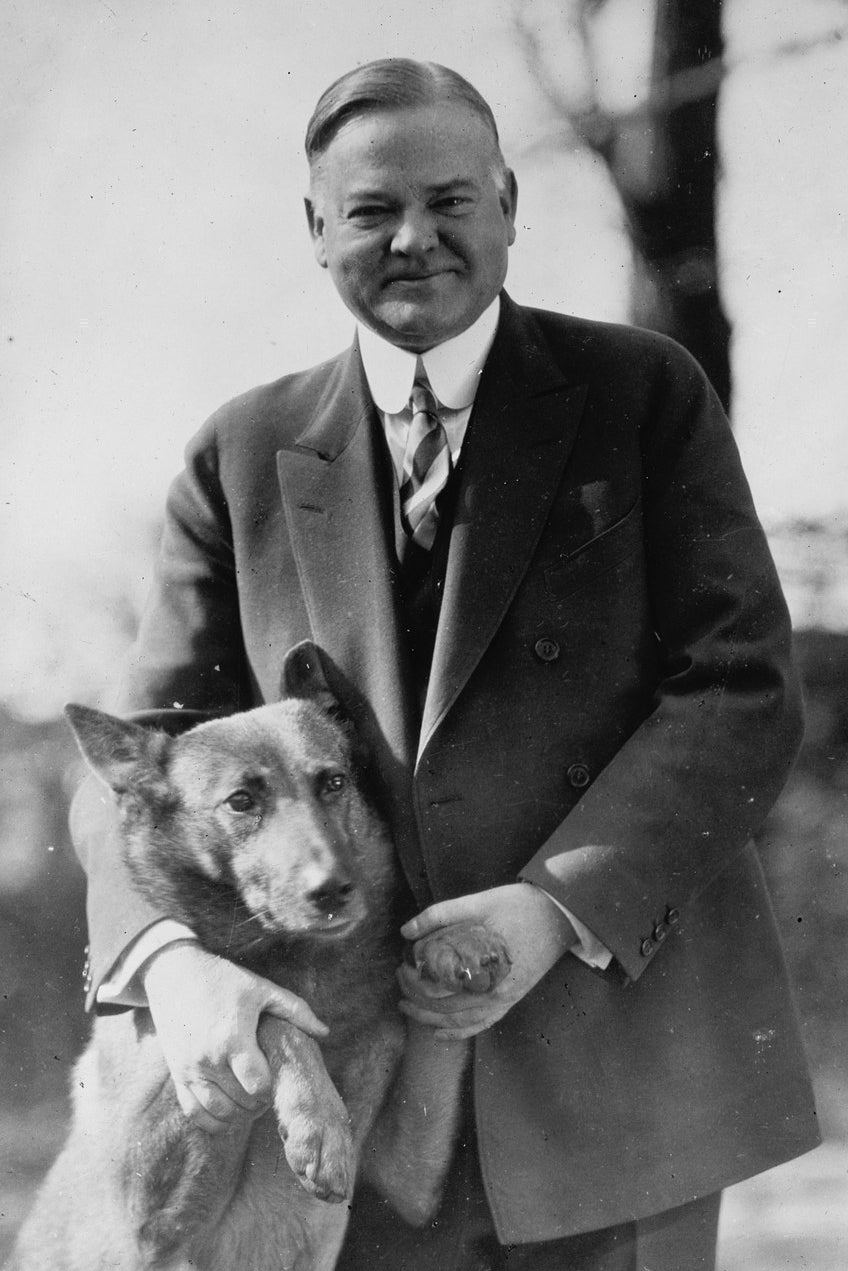 President Herbert Hoover poses with his dog King Tut, a Belgian shepherd, circa 1928 (left). First Lady Coolidge is seen in the South Grounds of the White House with her pure white Border Collie, Rob Roy, in 1924 (right).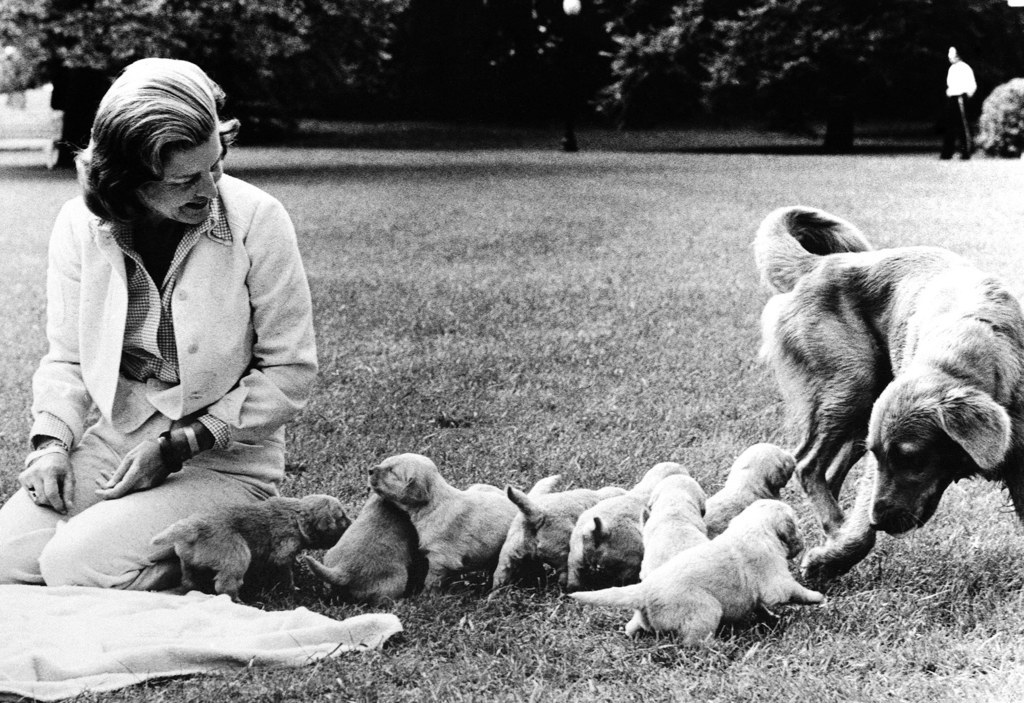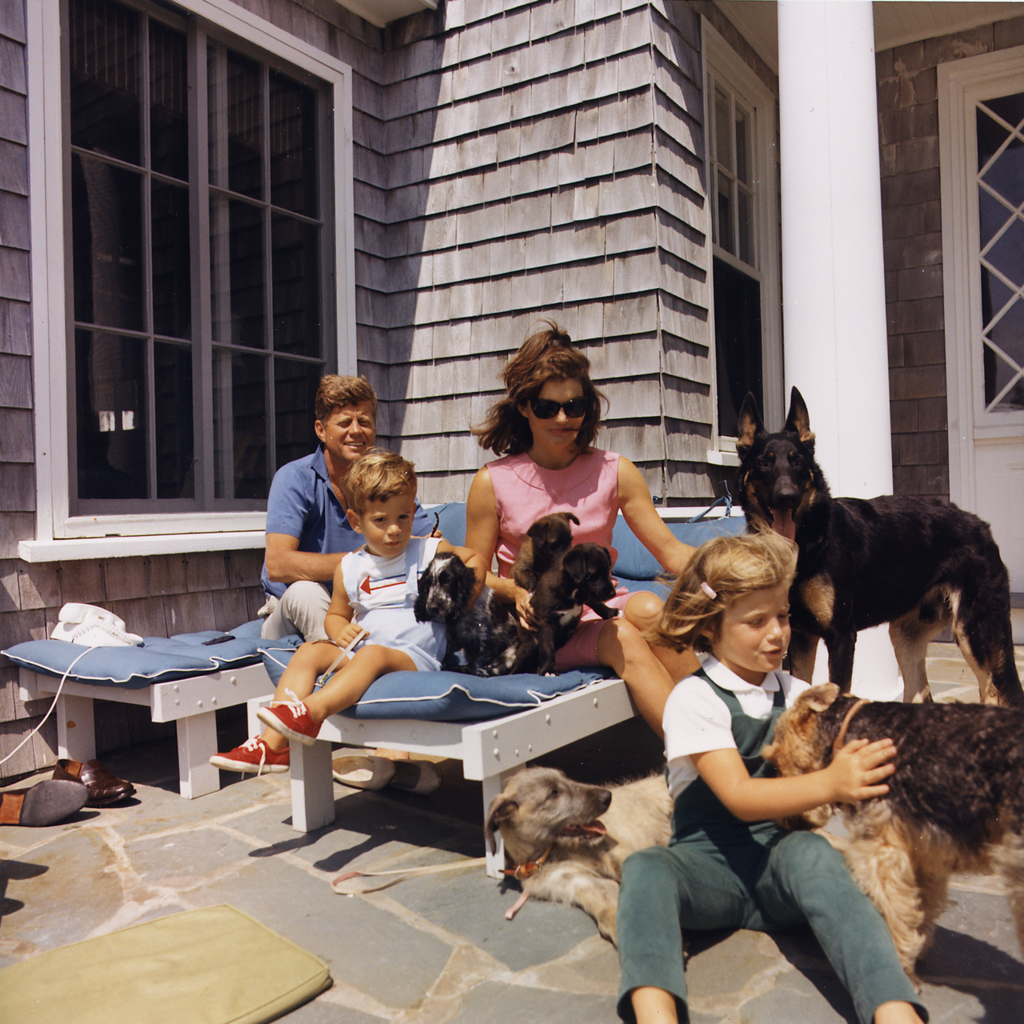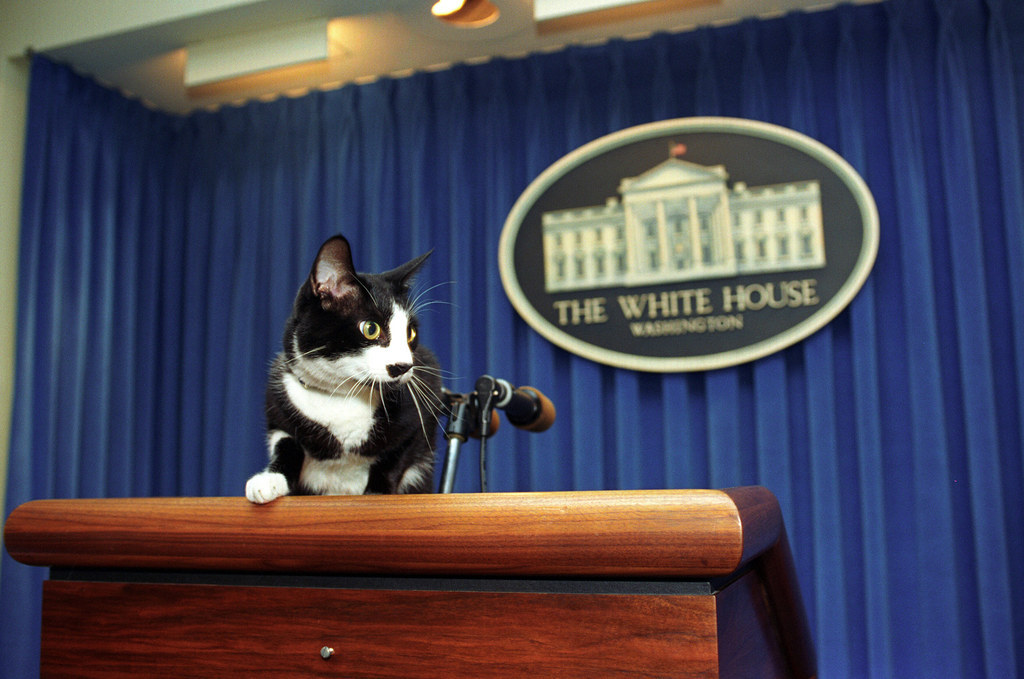 Bill Clinton poses for photo with his dog, Buddy, on December 5, 1997 (left). Buddy greets Clinton after returning home from his year's-end press conference held at the State Department in December, 1999 (right).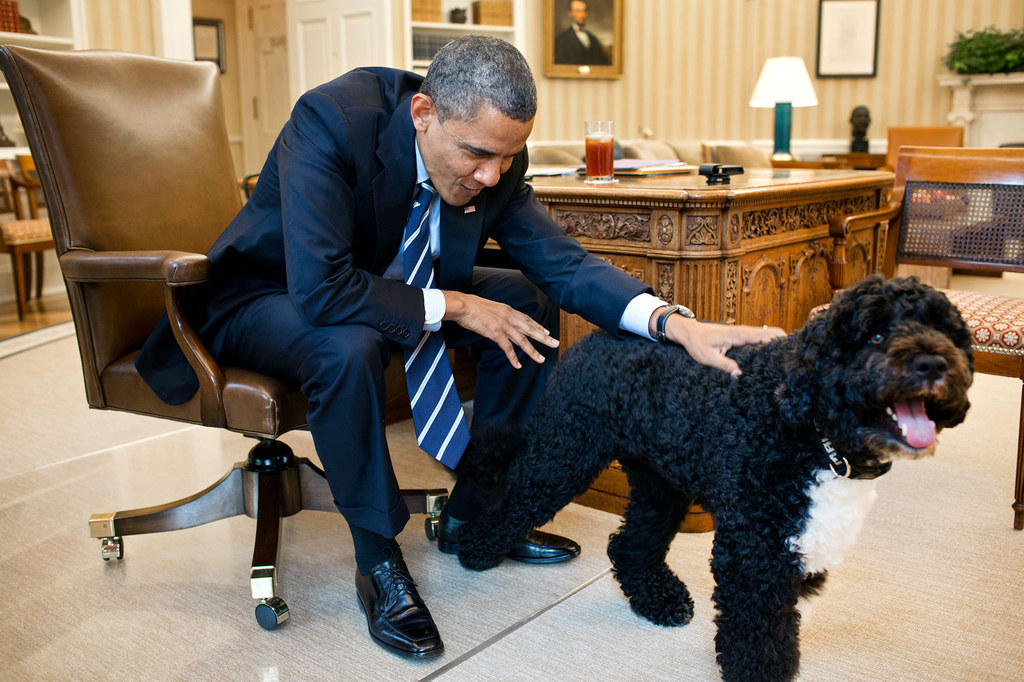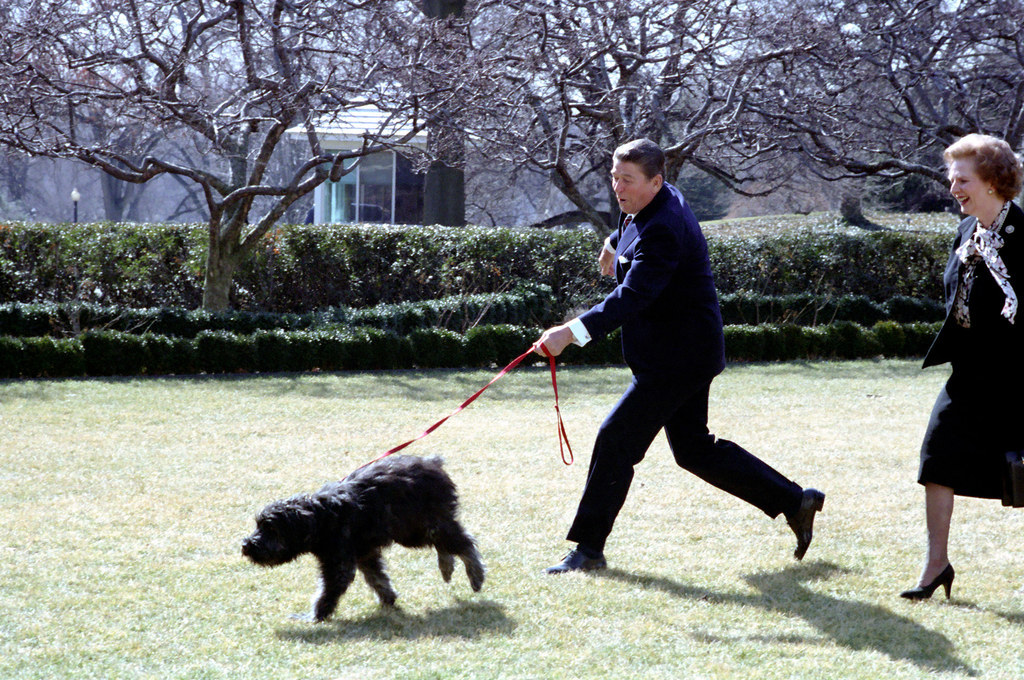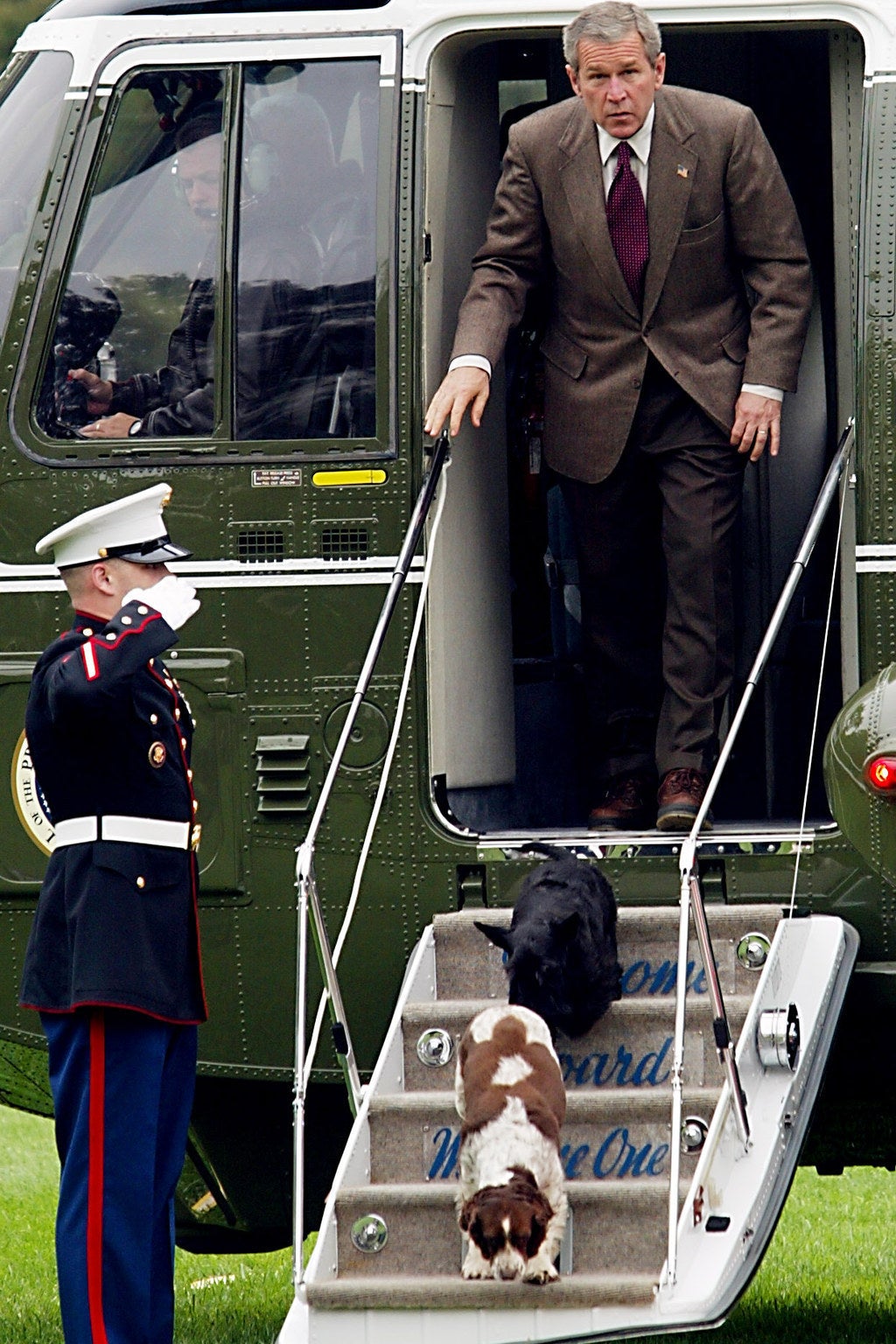 President George W. Bush arrives back at the White House from a weekend spent at the Camp David Presidential retreat with pets Spot and Barney, 2002 (left). Barney and Bush read a Christmas story in the Roosevelt Room of the White House to some Washington area schoolchildren during December, 2002 (right).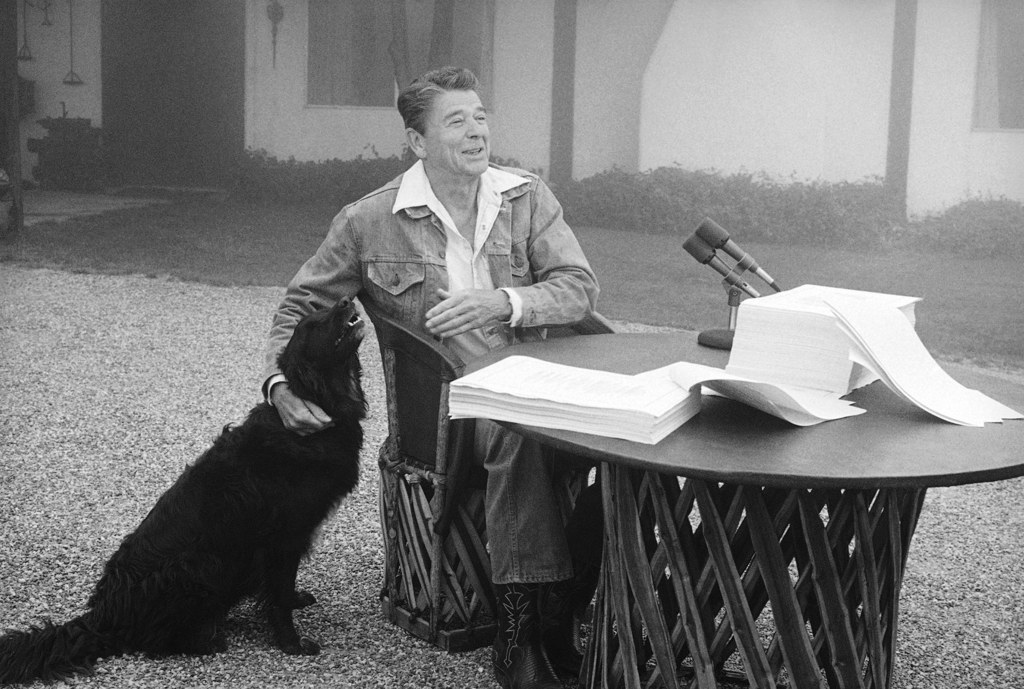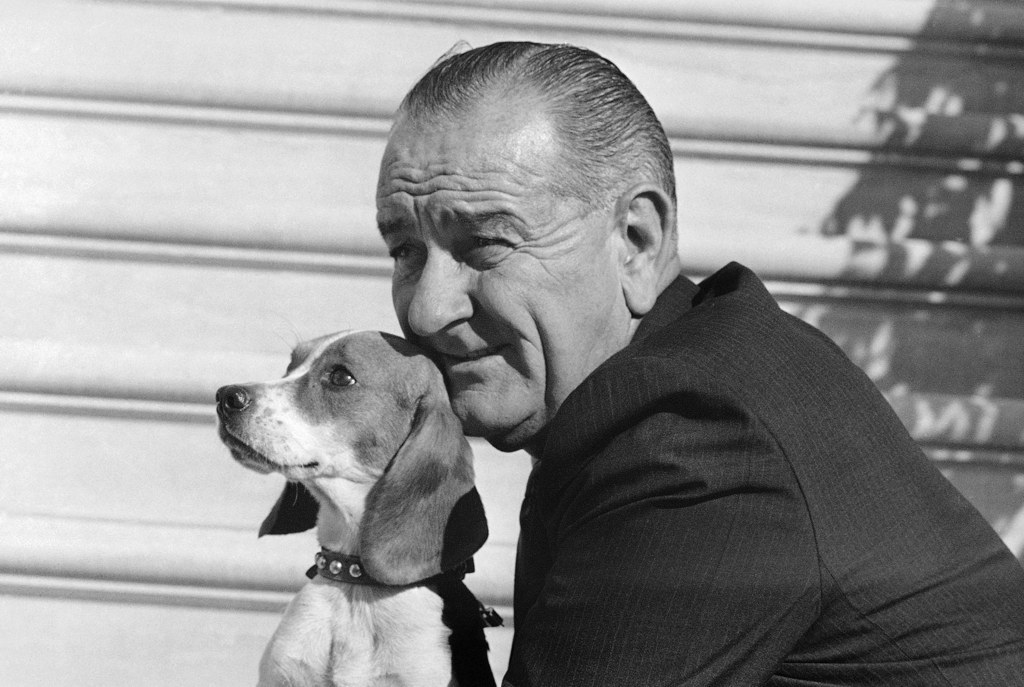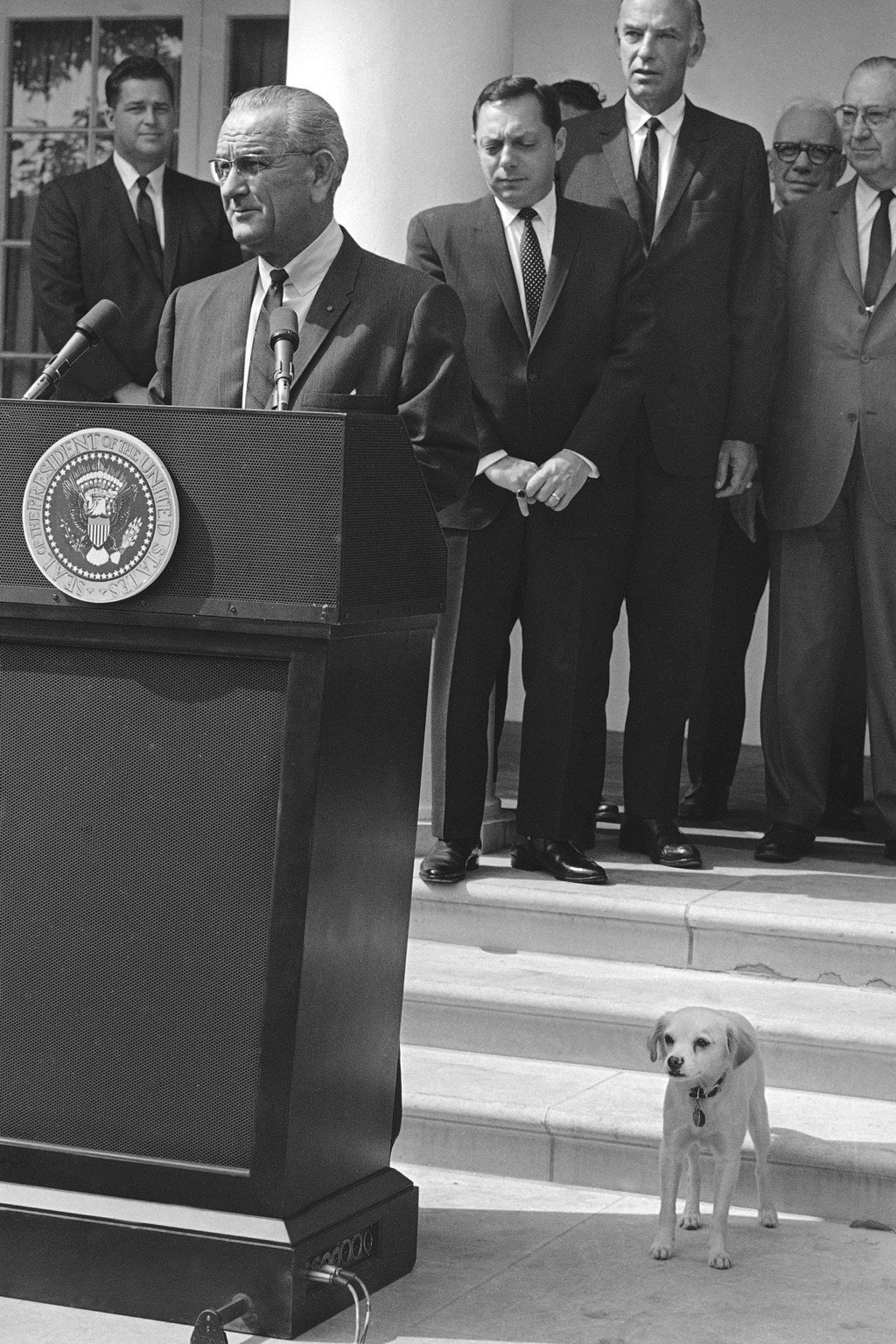 Lyndon B. Johnson addresses gathered dignitaries at the signing of the 1967 Food Stamp Bill, while his newest pet, Yuki, joins in the commotion. Yuki was found as a pup by the President's youngest daughter and named after the Japanese word for snow (left). In this 1964 picture, President B. Lyndon Johnson takes a close-up look at one of his two Beagles, Her, as the first lady looks over his shoulder in the flower garden at the White House (right).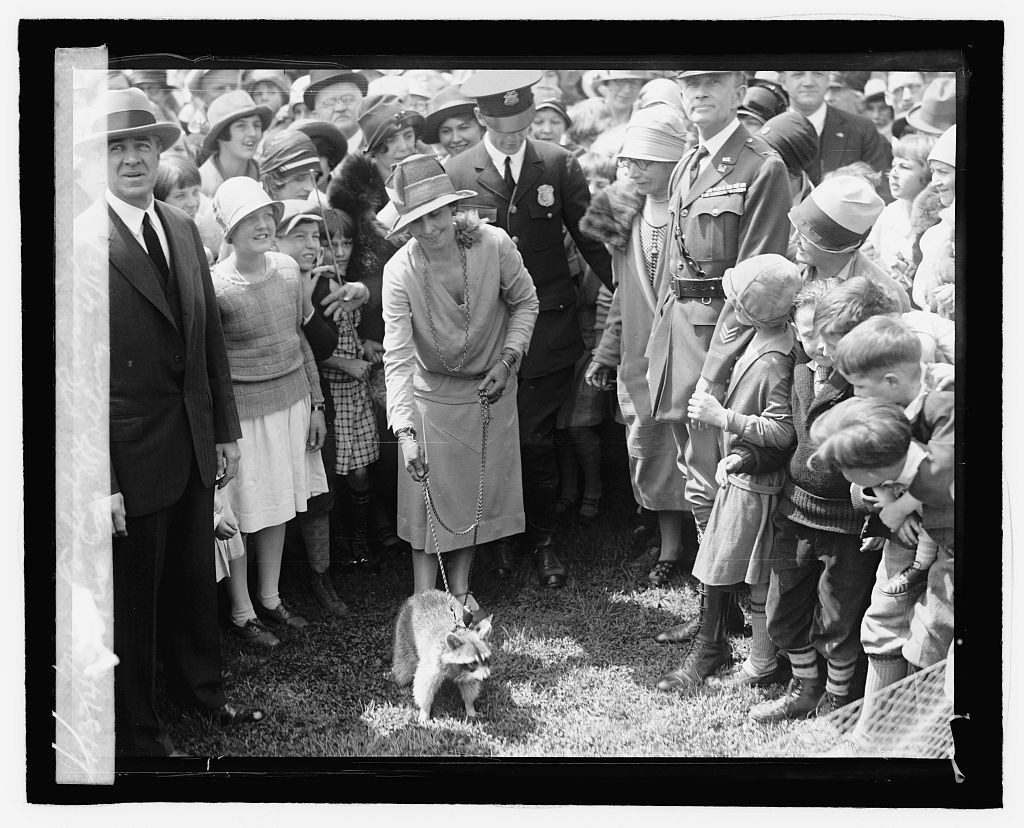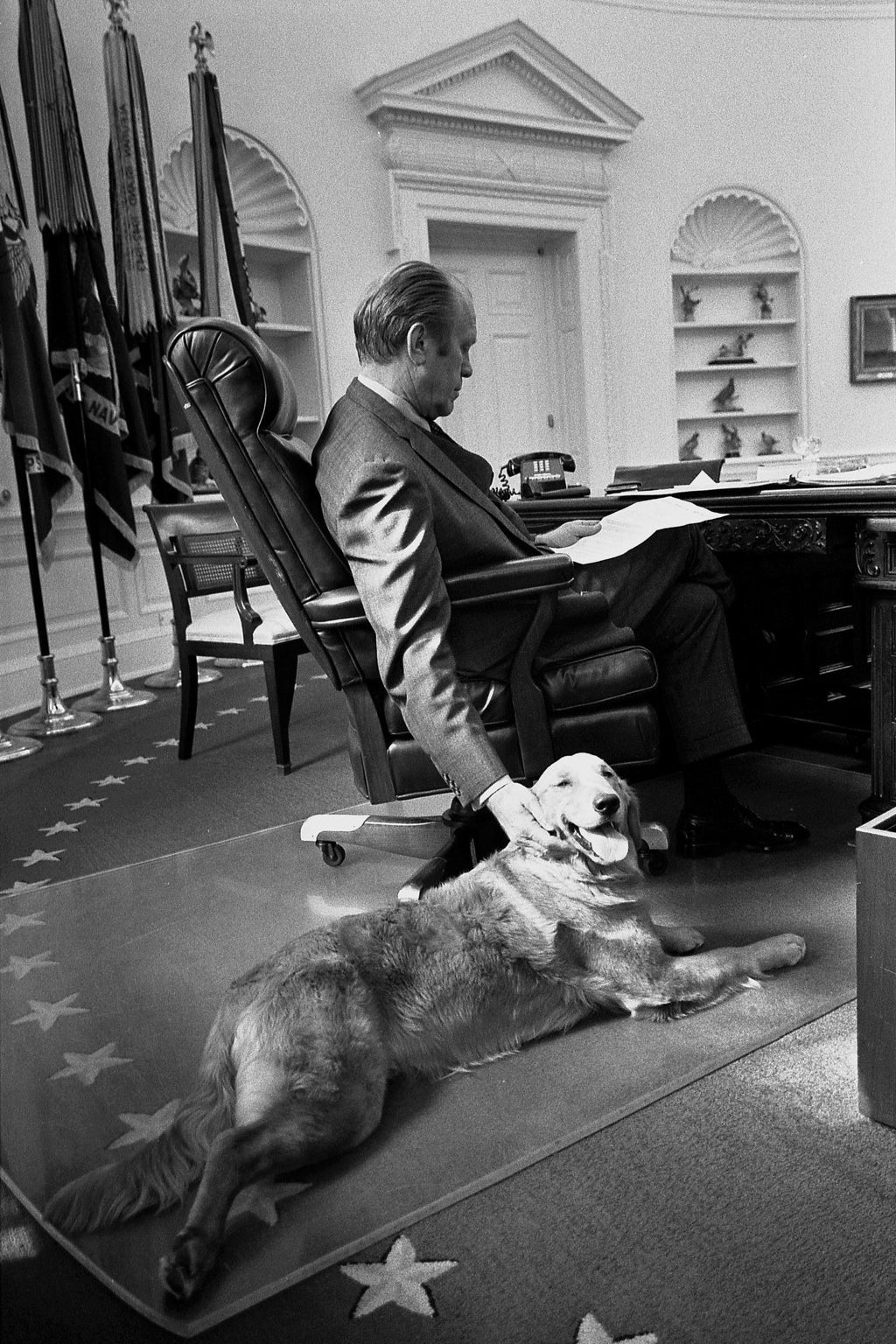 President Ford hard at work while his pet Gold Retriever, Liberty, sits below his desk in the Oval Office, 1974 (left). Jimmy Carter and his seven-year-old daughter, Amy, take a look at Amy's pet hamster, Sleepy.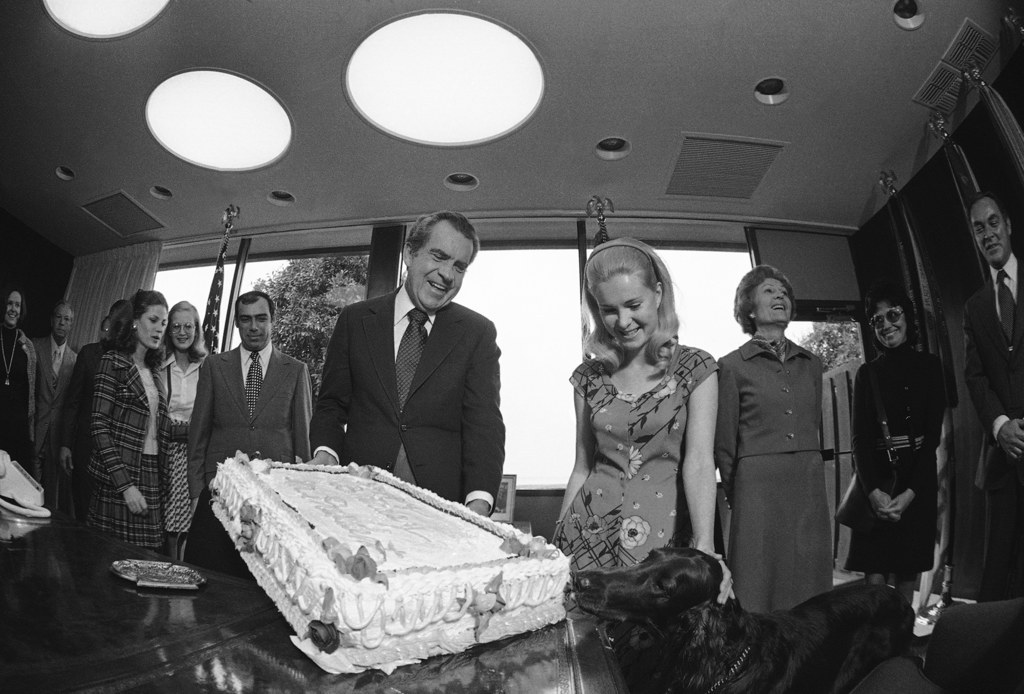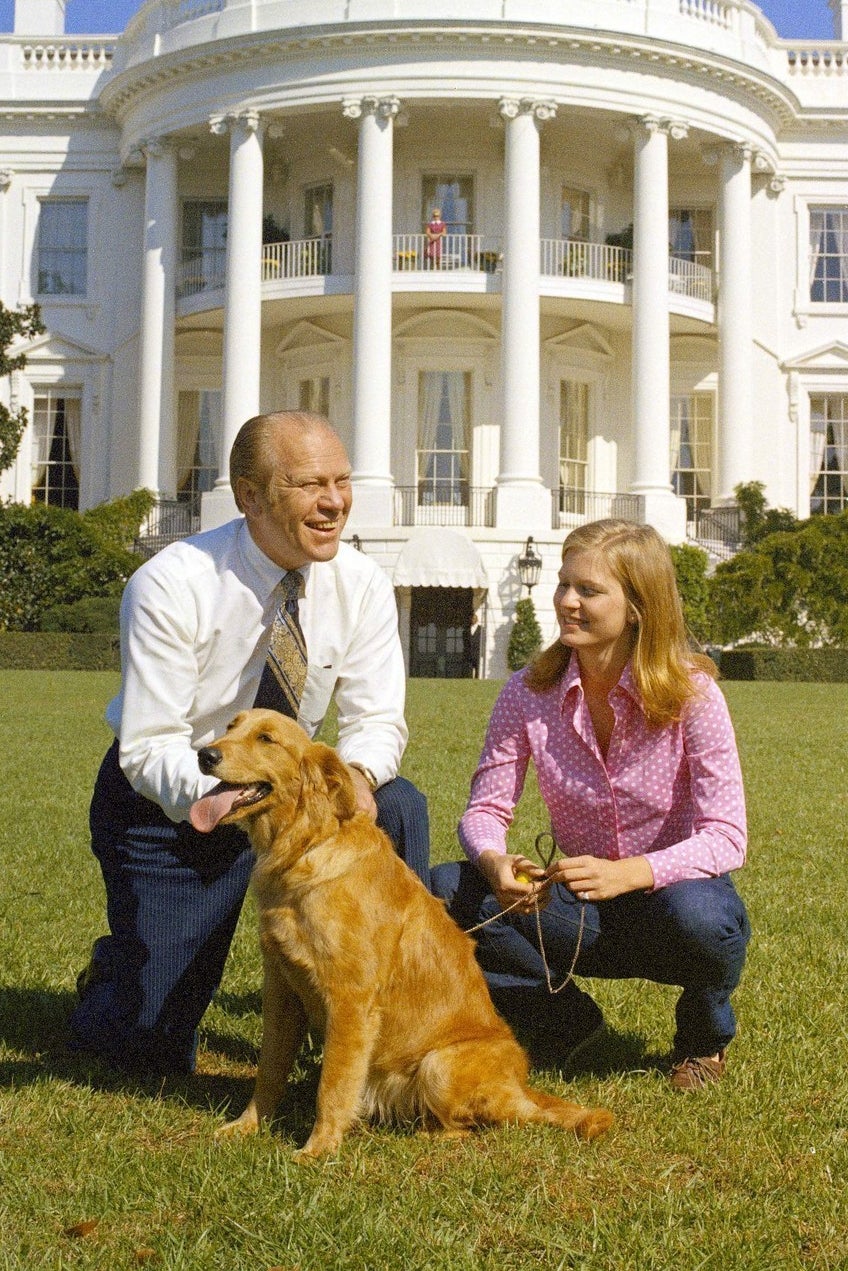 In this 1974 photo, President Gerald Ford and his daughter, Susan, spend tine with their dog, Liberty, on the South Lawn of the White House. President Bush holds one of family dog Millie's new puppies in 1989.