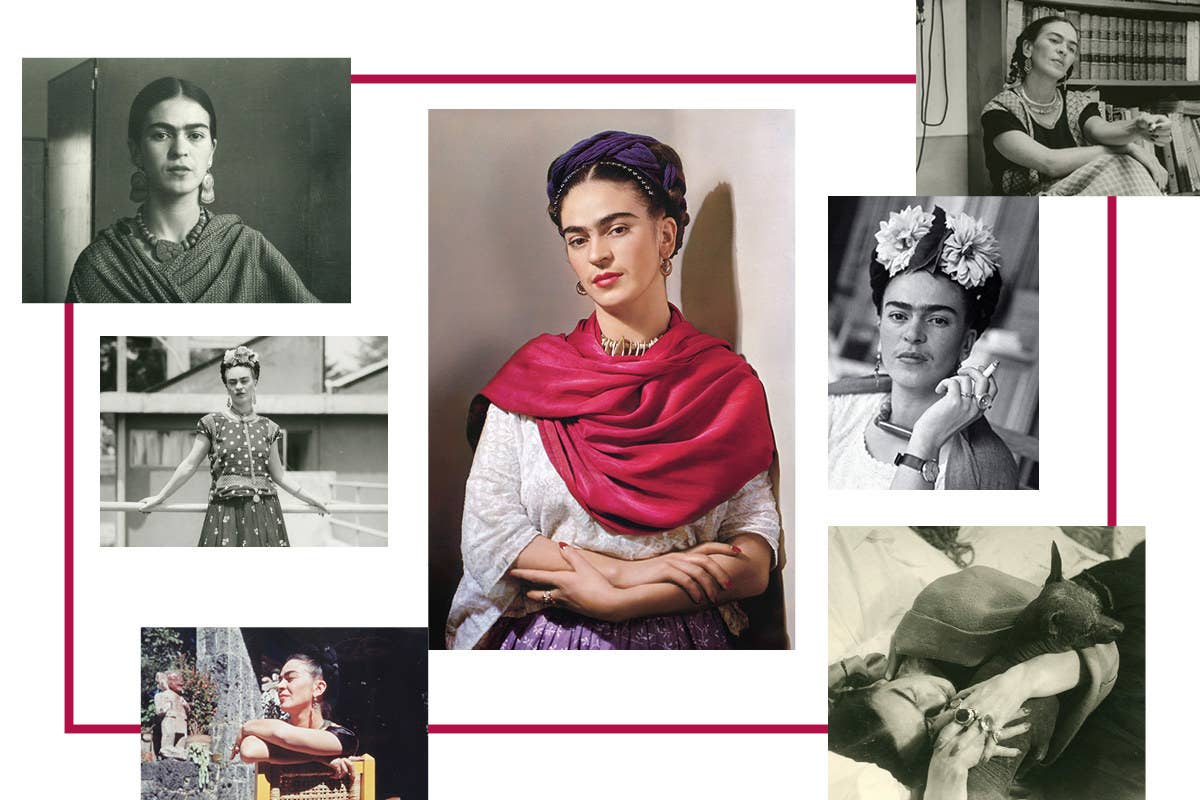 Mirror, Mirror ... Portraits of Frida Kahlo, at the Harn Museum of Art at the University of Florida, brings together an enormous collection of 57 portraits from the life of Mexican painter Frida Kahlo. Many of the pictures on display were taken by Frida's own family and friends, offering a unique and intimate glimpse of the woman behind the brushstrokes.
Known primarily for her self portraits, Frida Kahlo's paintings are celebrated for their bold expressions of passion and agony, as well as their vibrant color palates and surreal subject matter.
Carol McCusker, PhD, the curator of photography who organized the exhibition, spoke with BuzzFeed News about the importance of these pictures in understanding Kahlo's art, influences, and the adversity she overcame as a Mexican woman in the 20th century.
"My intention is to show the arc of her life, by a variety of celebrated and lesser-known photographers, with some of the earliest images of her taken by her father, a commercial/portrait photographer himself, up to the last images of her at her death."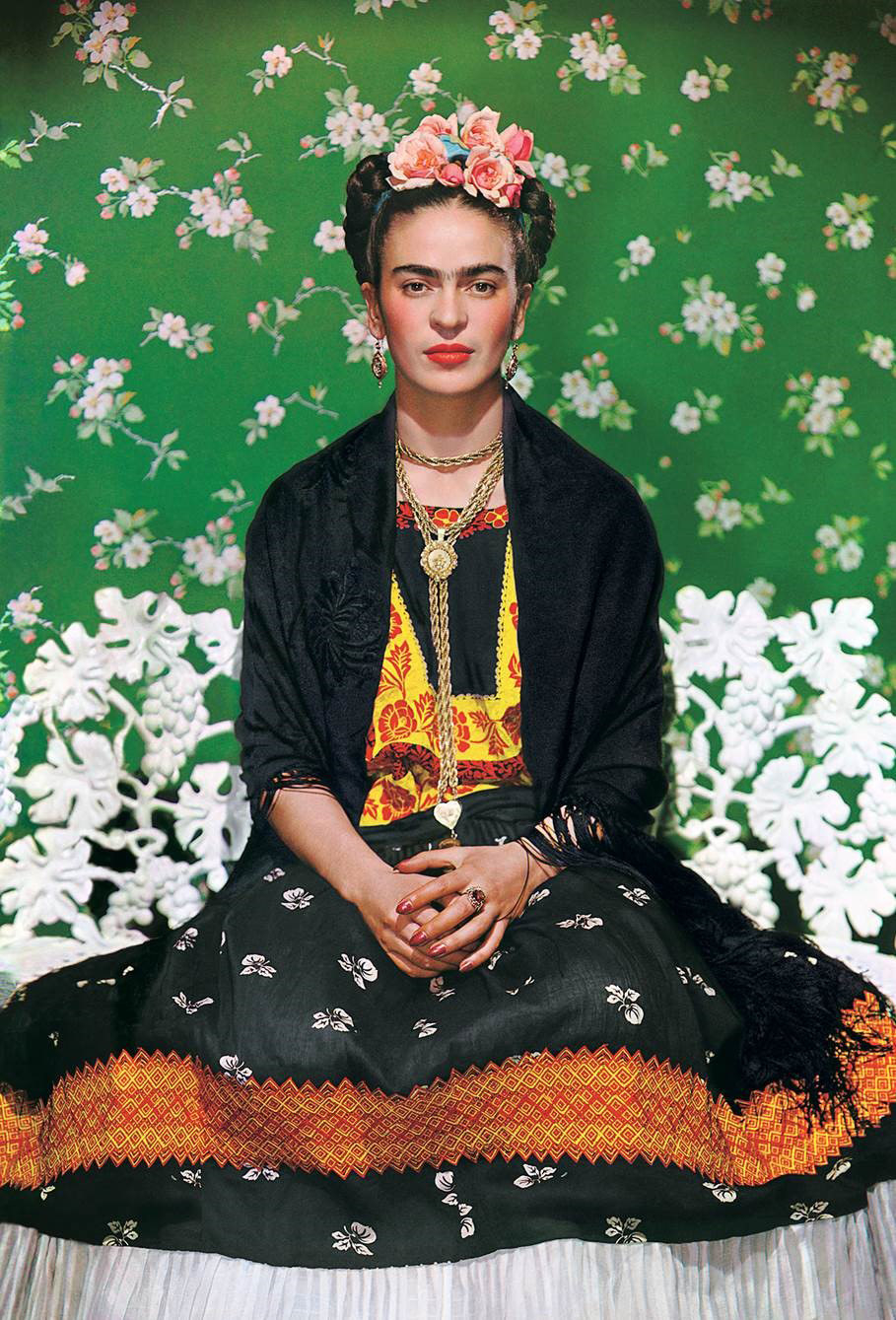 "The exhibition attempts show her development into 'Frida' from a young girl to her death, all the interests and preoccupations, pets, friends, travel, lovers, art collecting, fashion, and the great art that she made in between. She wore her art and convictions on her body and through her life, including her dress, hair, jewelry, makeup."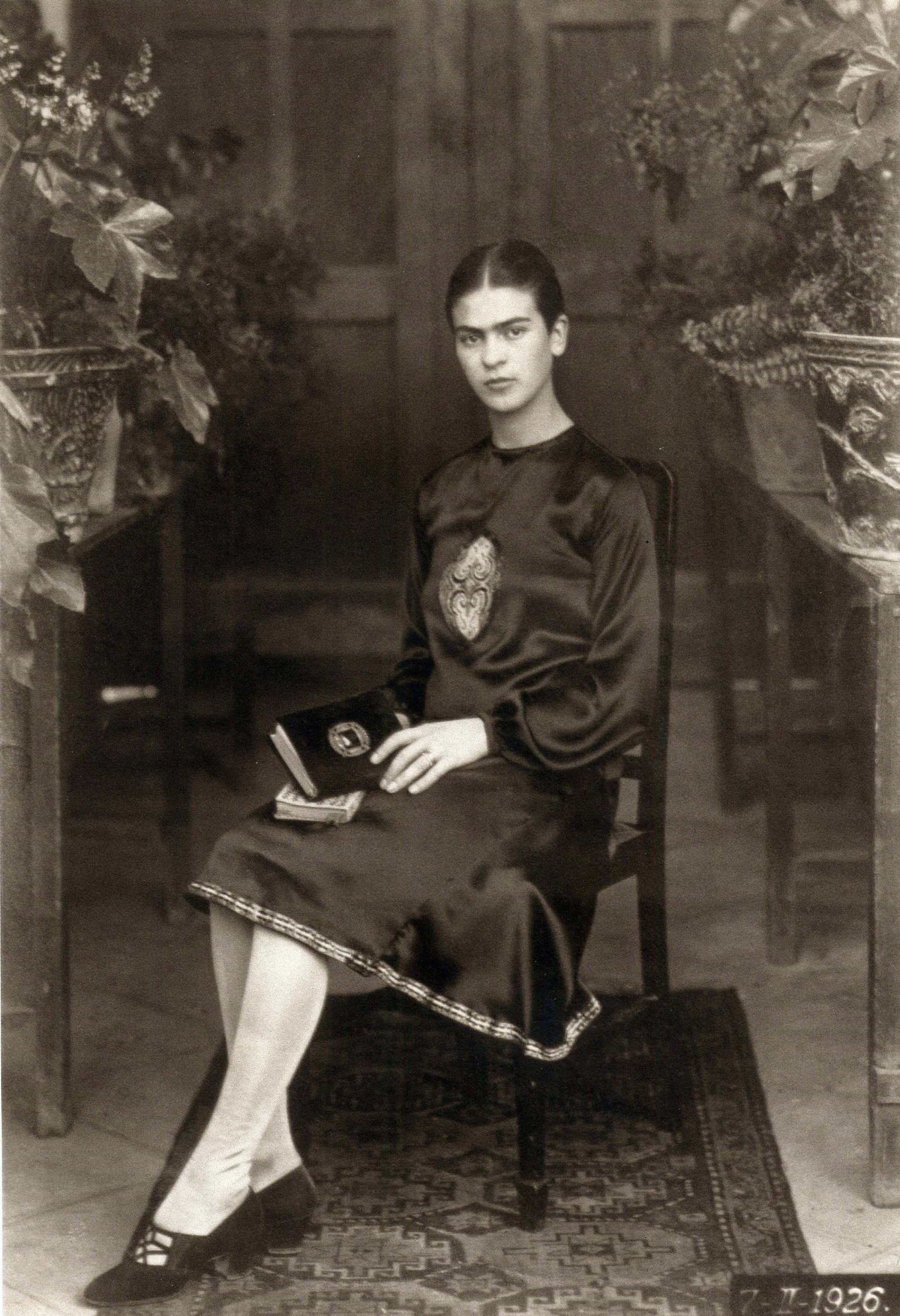 "Kahlo carefully crafted her appearance, since she knew the power of photographic portraits through her father's profession. At times, she even assisted him in the darkroom."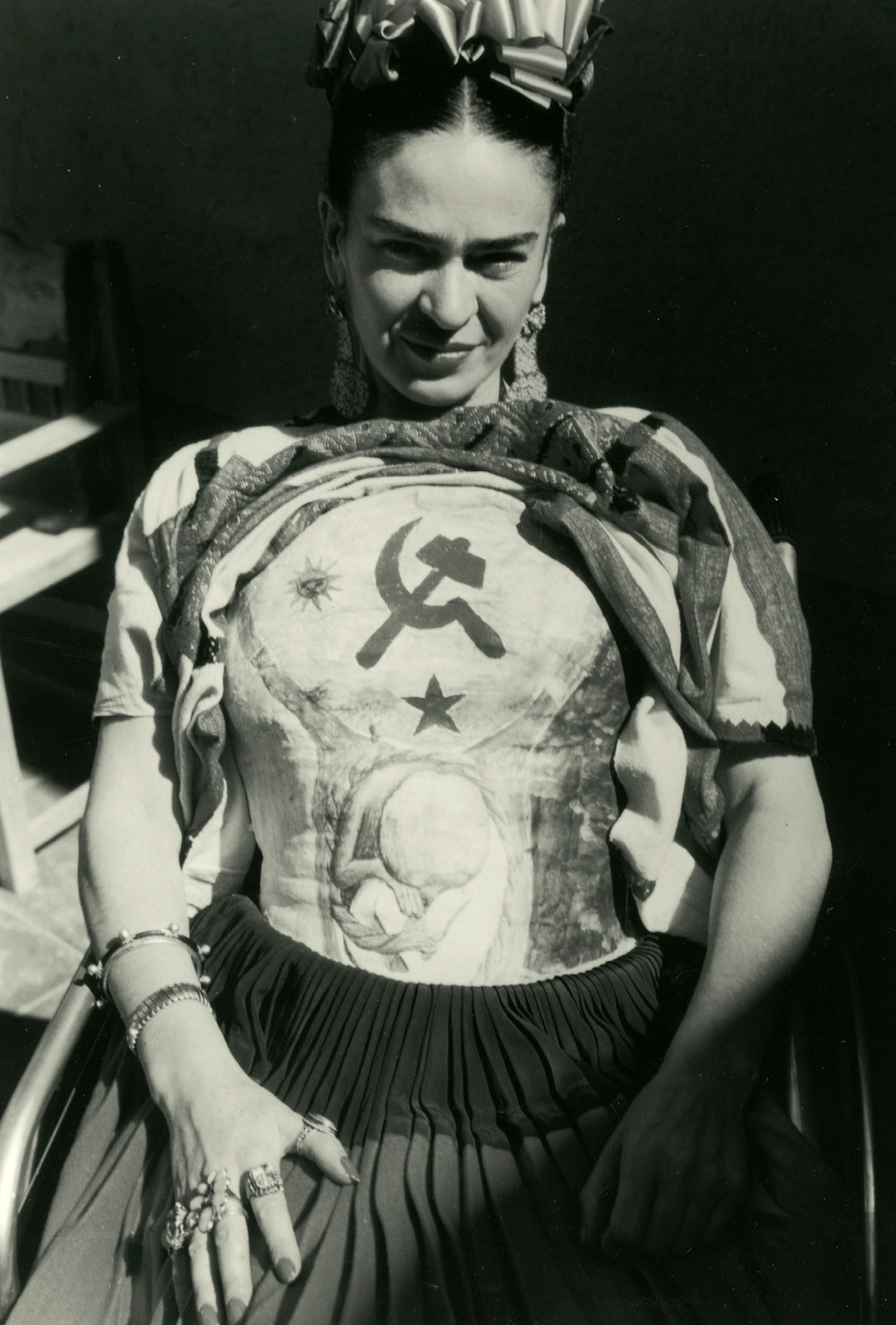 "She presents herself almost the same in every image: mouth closed (there is some speculation that she did not smile because of bad teeth), straight back, serious, beautifully dressed, alert, and in clear possession of herself. This is not unlike a lot of portraiture of that time; however, she was so unique in her dress and her unusual beauty that many photographers from the US, Europe, and Mexico sought her out."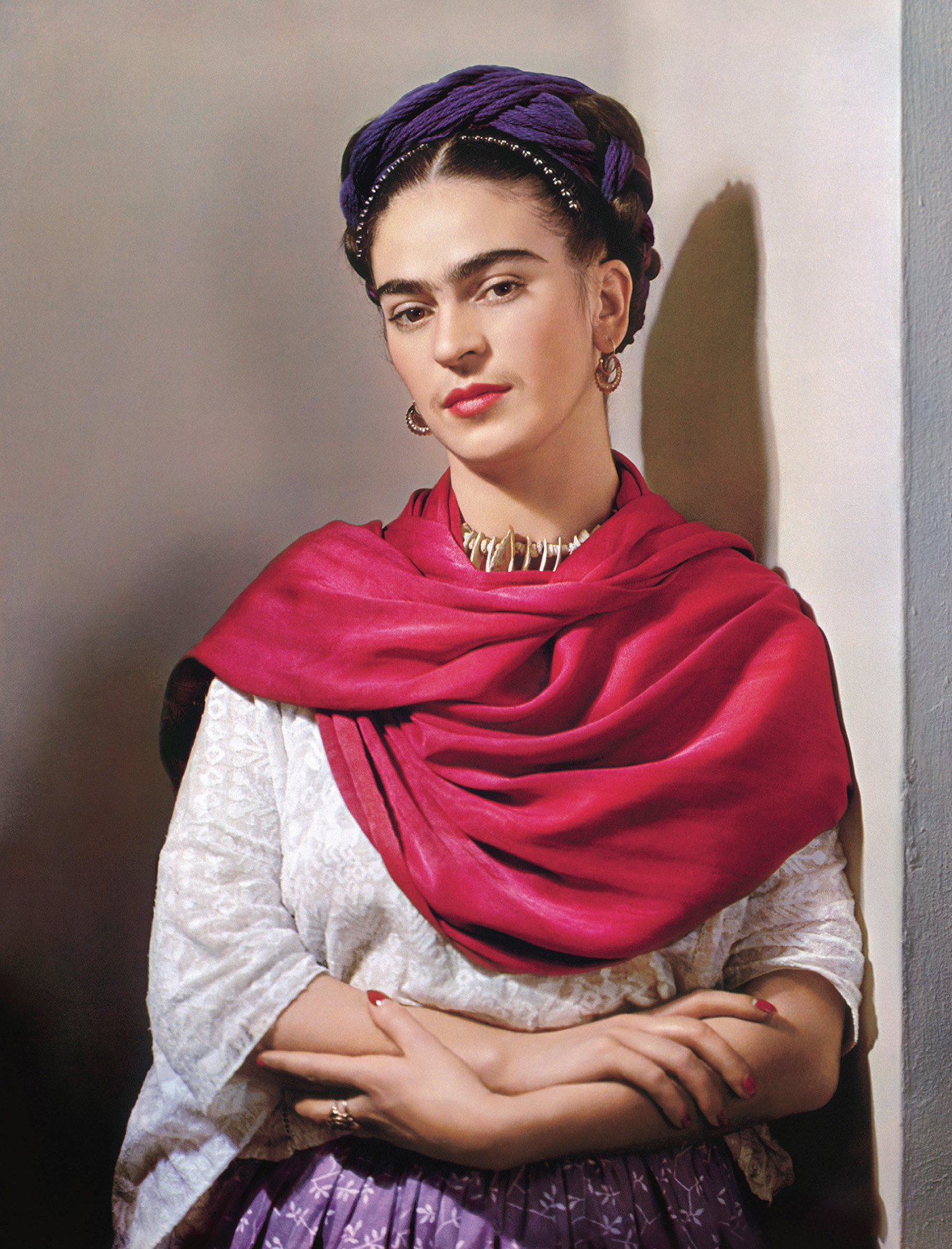 "She liked it, too, so her conviviality made for an interesting portrait session. She and her husband, painter Diego Rivera, were among the first 'artist celebrities' of their time. The only other woman painter so well photographed was Georgia O'Keeffe, a contemporary of Kahlo's."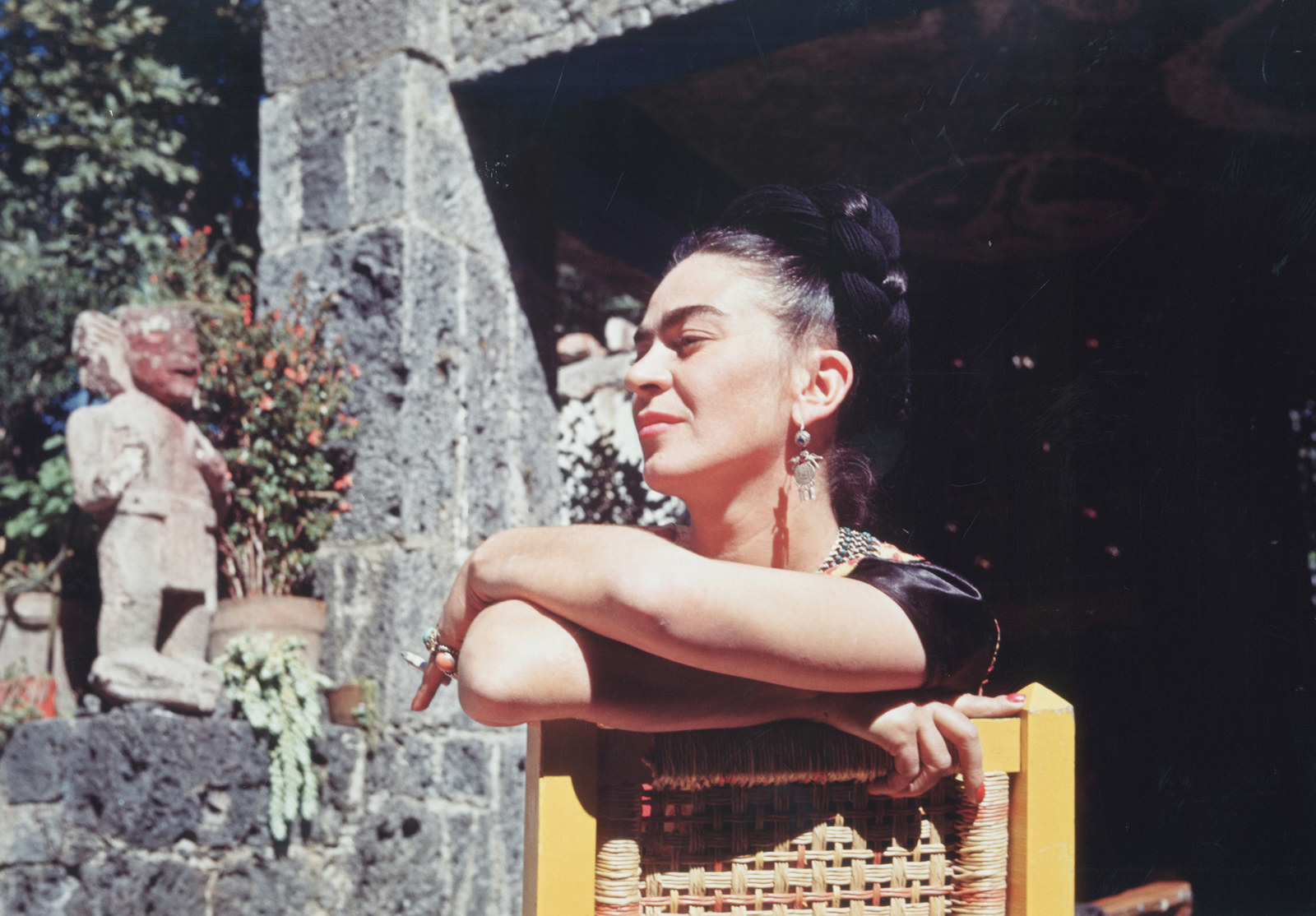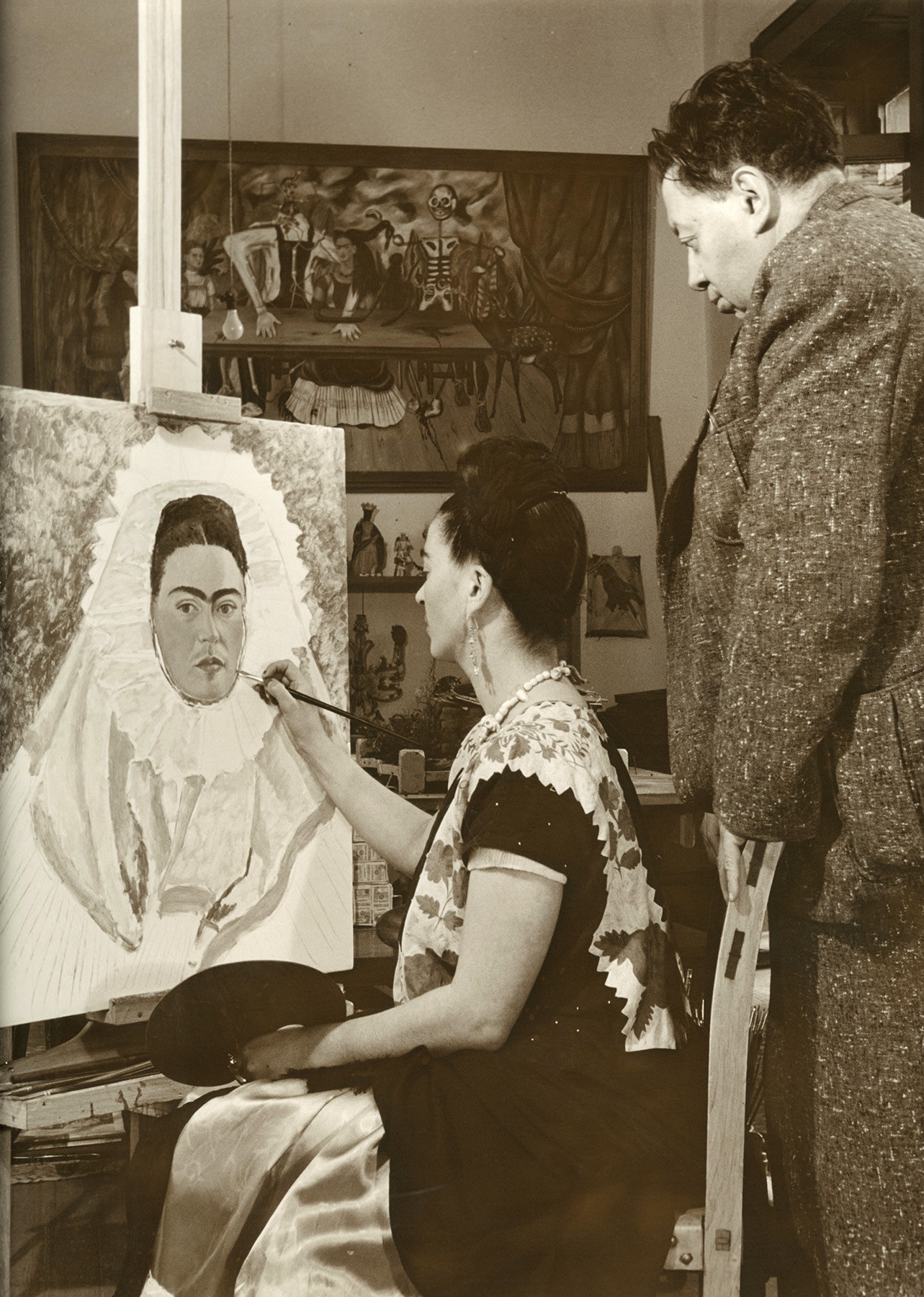 "Today, Kahlo represents a lot of what some believe threatens our culture: She was a communist, ethnic Mexican, feminist, [disabled], bisexual, a marijuana smoker, outspoken, and she demonstrated for workers' rights."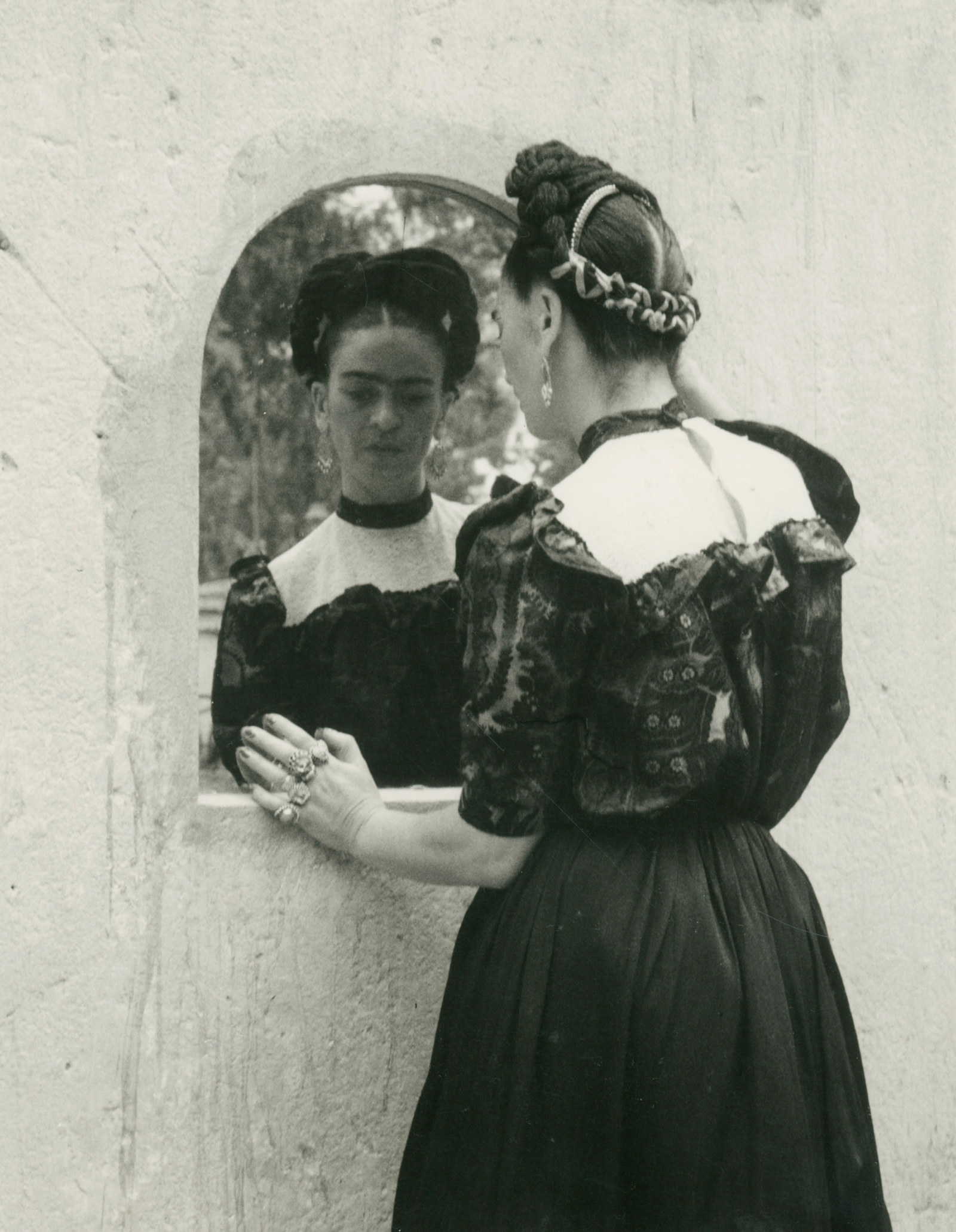 "This was radical then, as it is today. If she tried to come into this country today, to accompany her husband or partake in a solo exhibition in New York, would she be detained at the border?"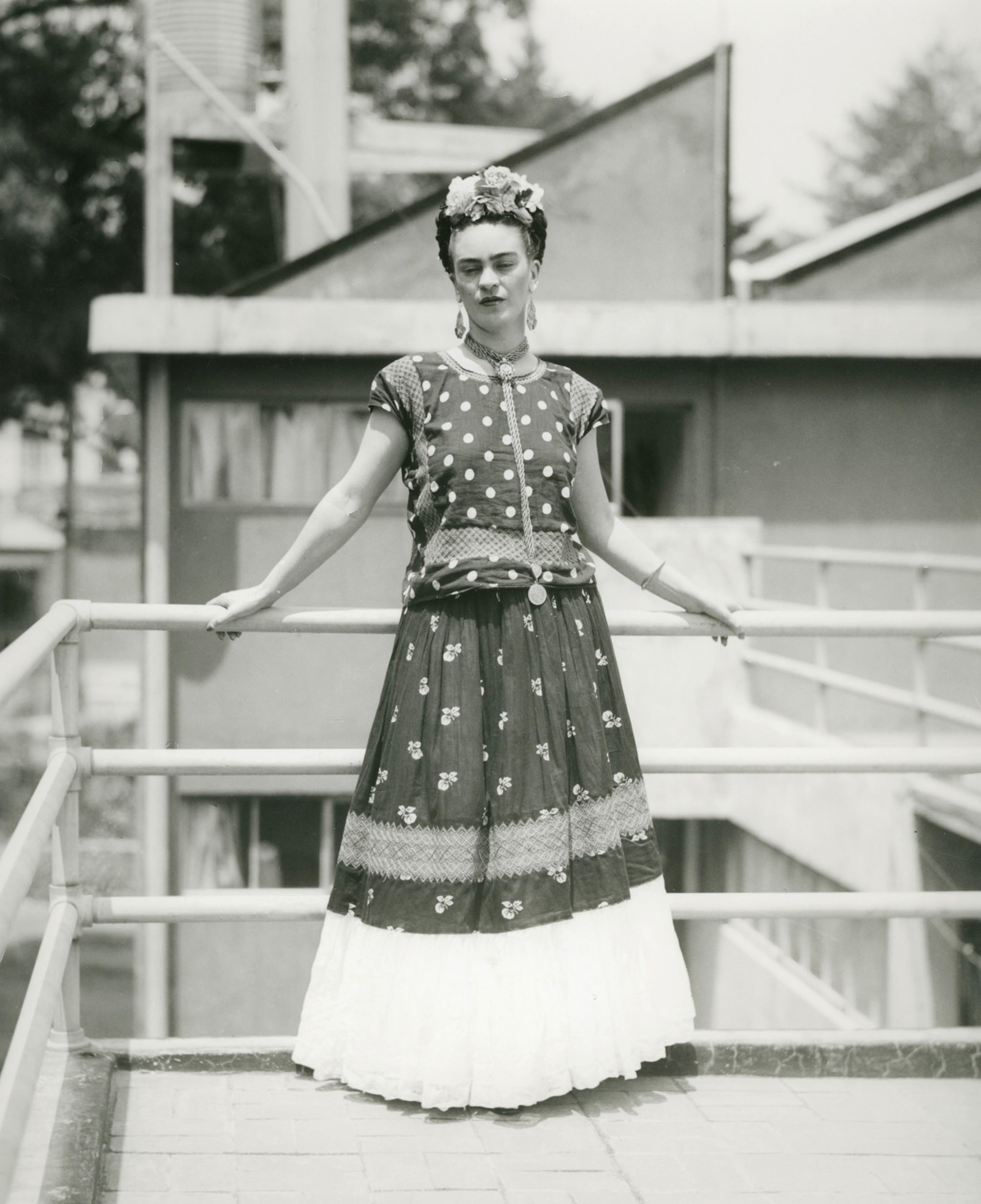 "Think of how much we would lose if Frida Kahlo was denied entry into our country. Her beliefs and lifestyle remain relevant today for her unapologetic freedom of expression, of being the 'other' and proud of it, and for being unafraid to grasp her full potential as an artist and woman."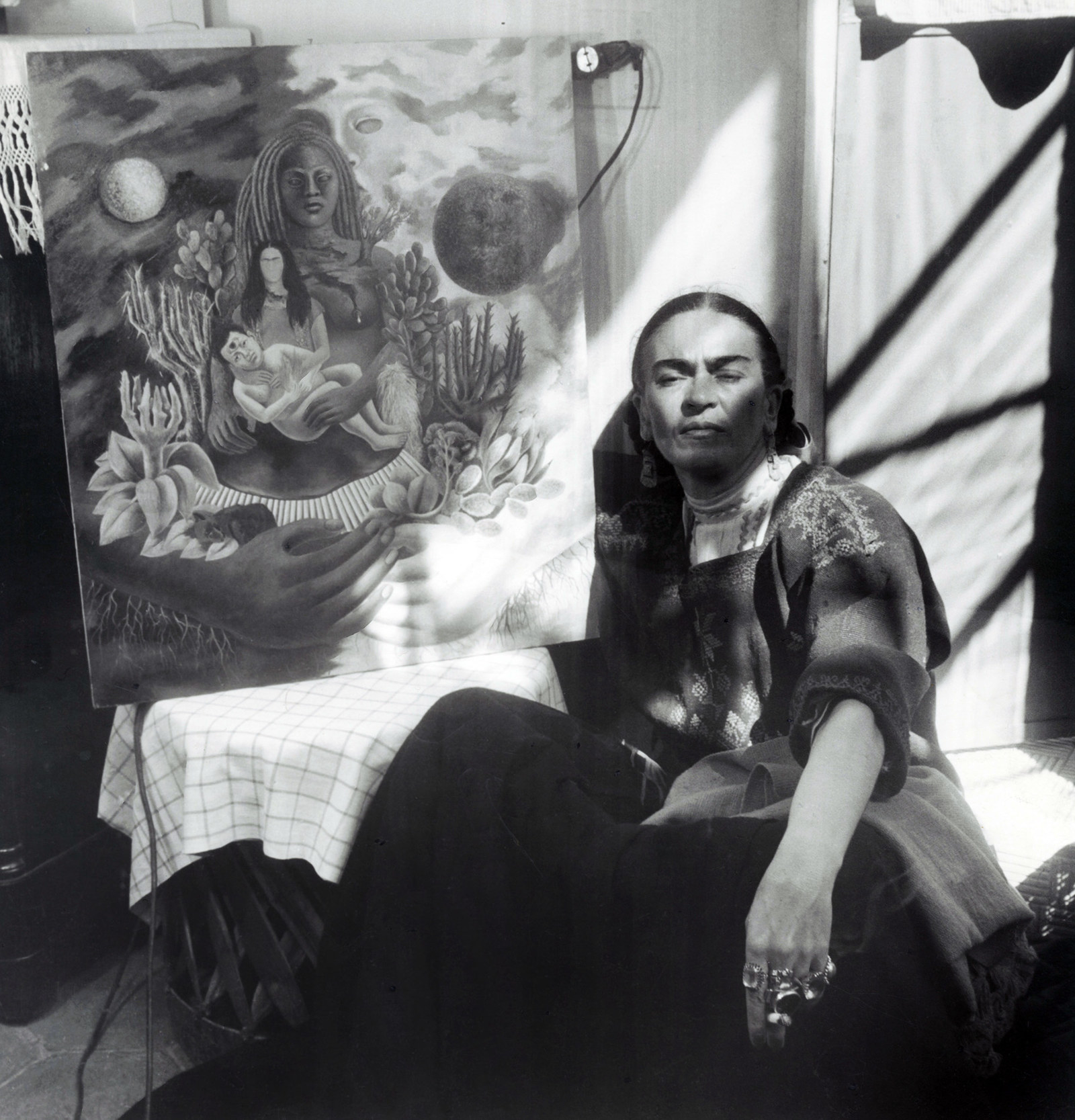 "Personally, my favorite picture is Imogen Cunningham's portrait of Kahlo. Cunningham was a celebrated San Francisco portrait photographer and friend to the famous photographer Ansel Adams. The picture's beautifully composed, lit, and printed, and Kahlo is young and radiant."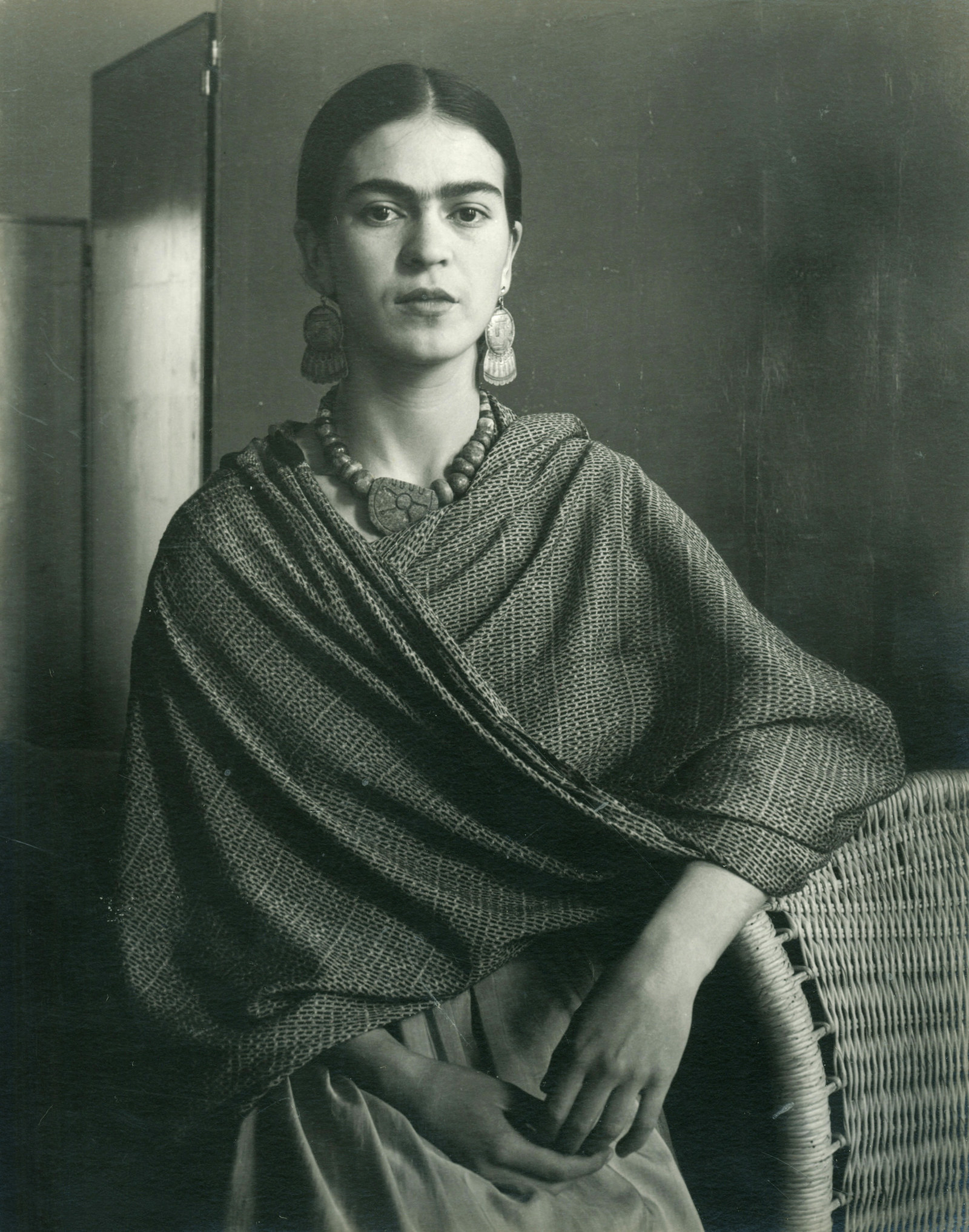 "I hope people see these words in her life and visage: joy, pain, love, forgiving, proud, revolutionary, feminist, enigmatic, contradictory, broken, strong, sensual, seeker, home, will."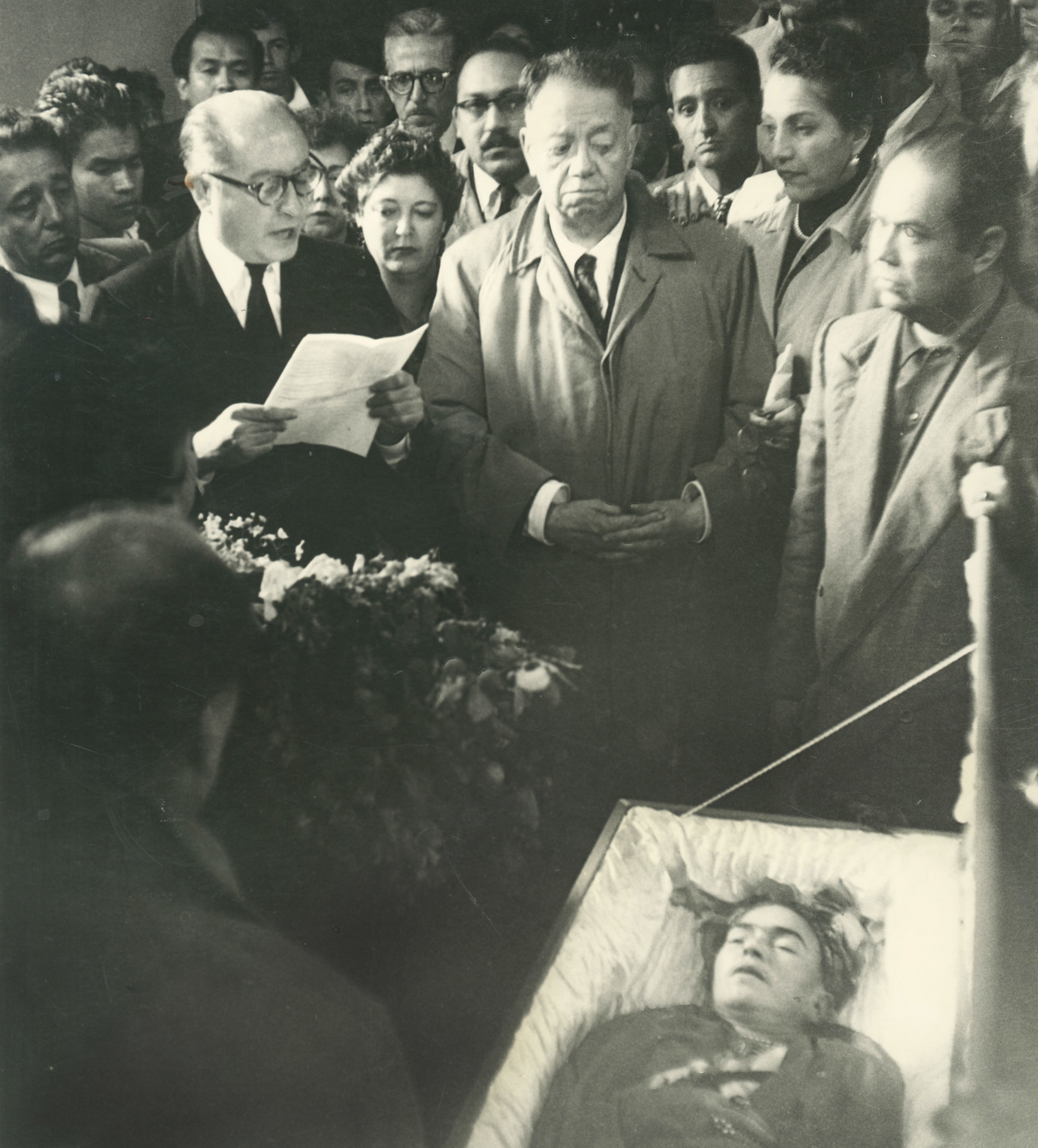 "It's my hope that people see these images and feel inspired to keep faith in life and to celebrate it, while also facing adversity."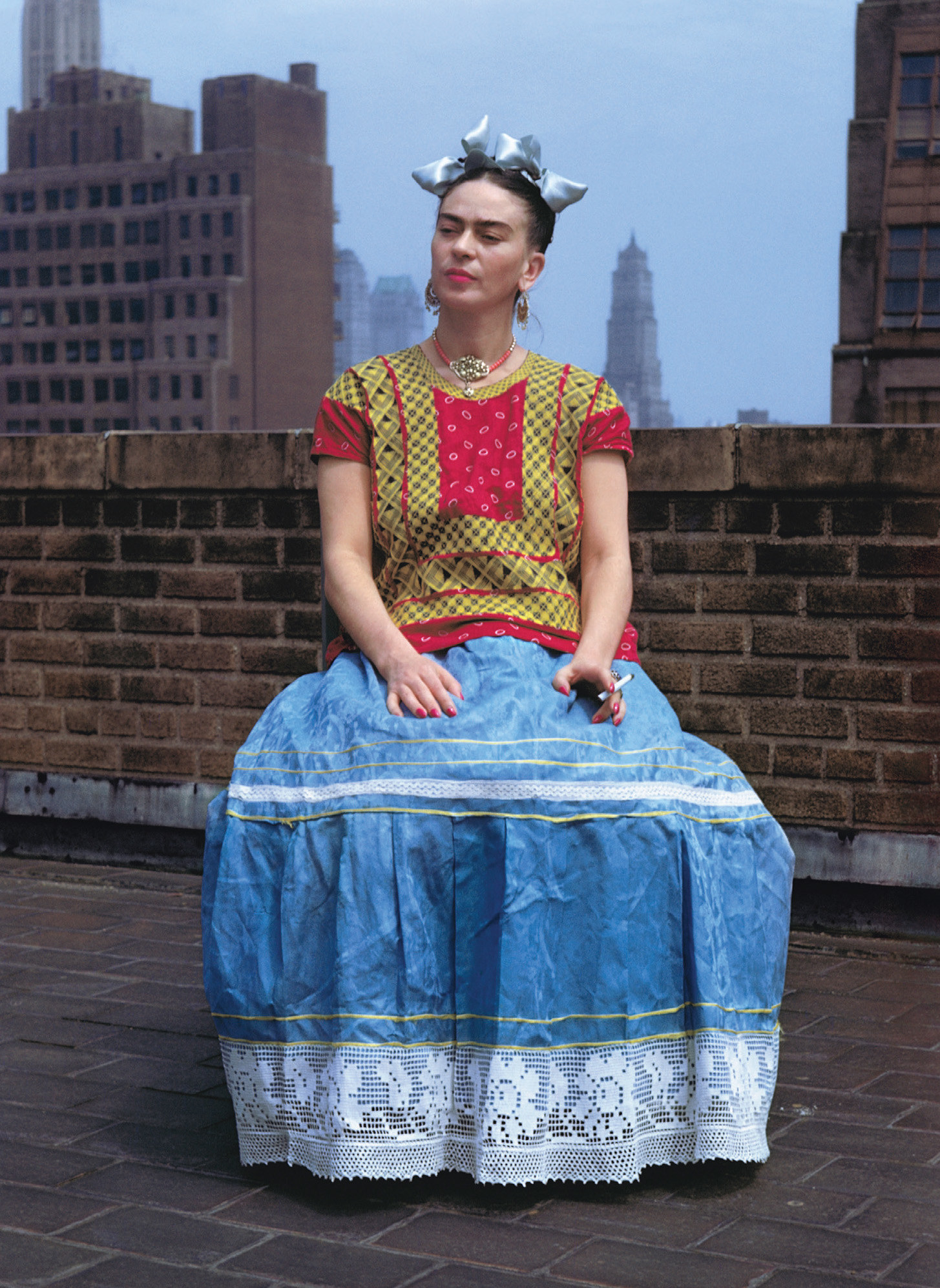 Mirror, Mirror ... Portraits of Frida Kahlo is on view at the Harn Museum of Art at the University of Florida through April 2, 2017. You can learn more about the exhibition here.