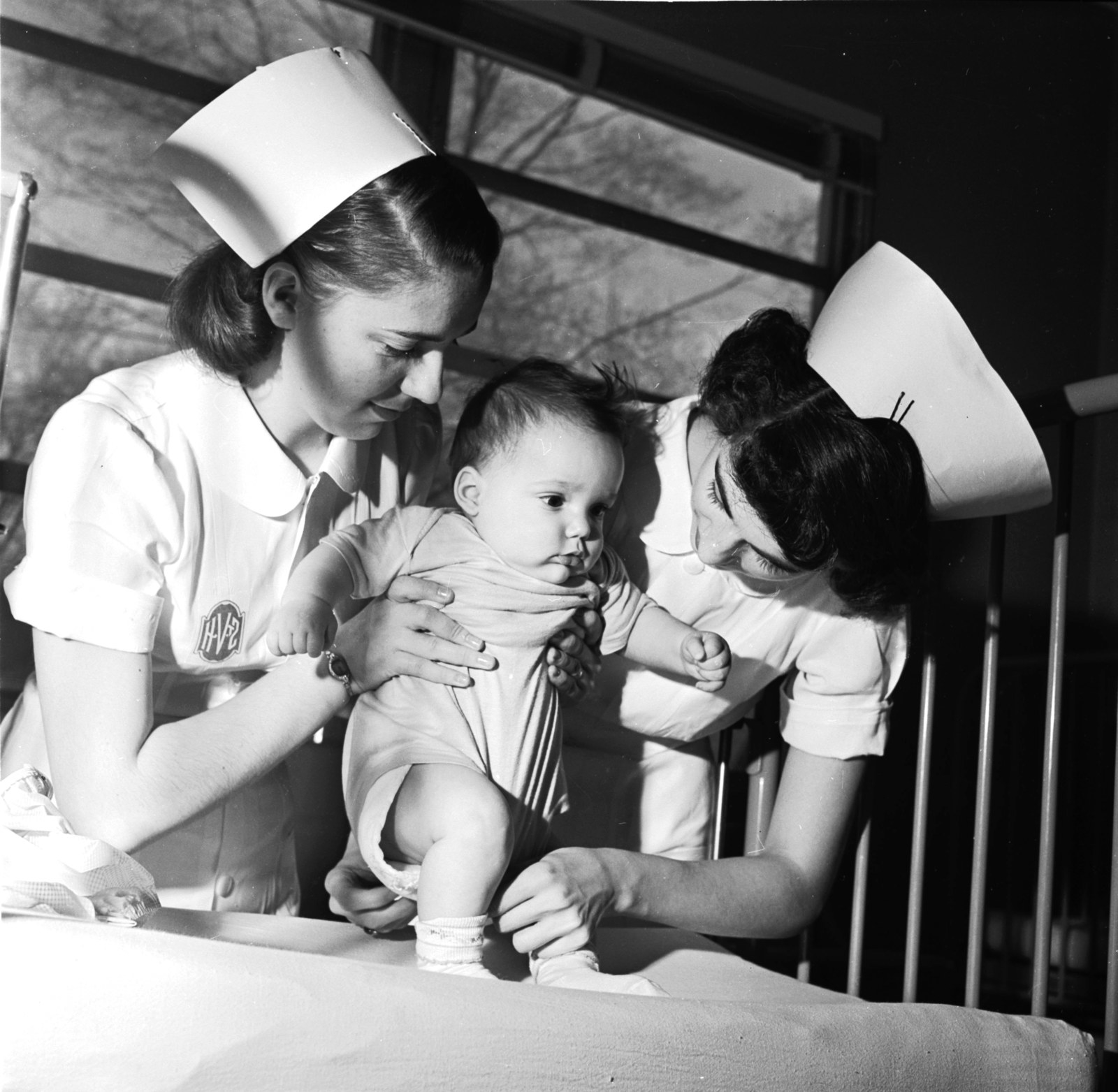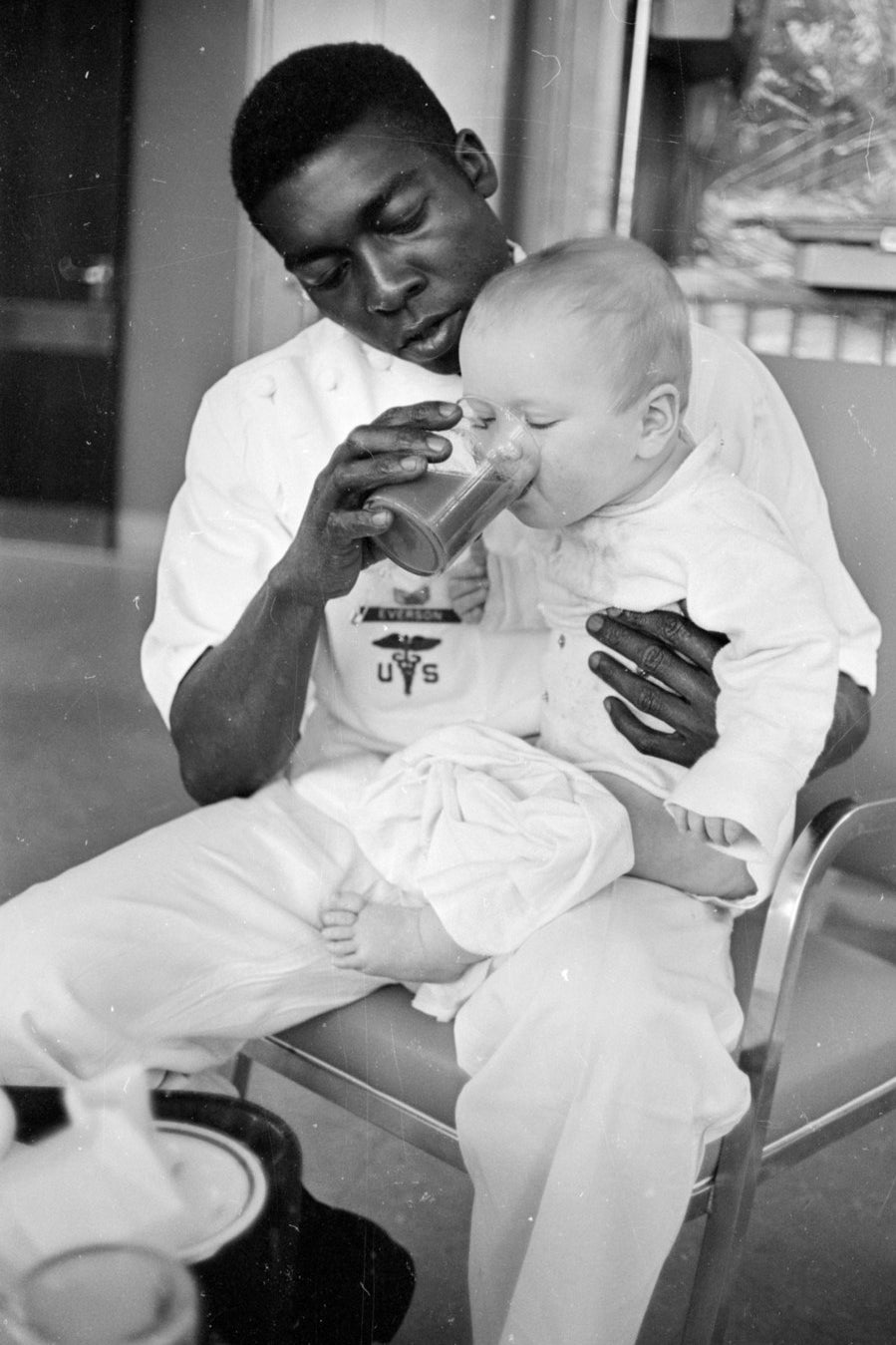 A nurse (left) feeds a young baby in 1965 at the newly built U.S. Air Force Hospital in Suffolk, England. Angela Cools-Larttigue and Sheila Beck (right), two nurses at the Hospital of St John and St Elizabeth in London, are pictured after an awards ceremony where the two nurses tied for the first prize in Surgery.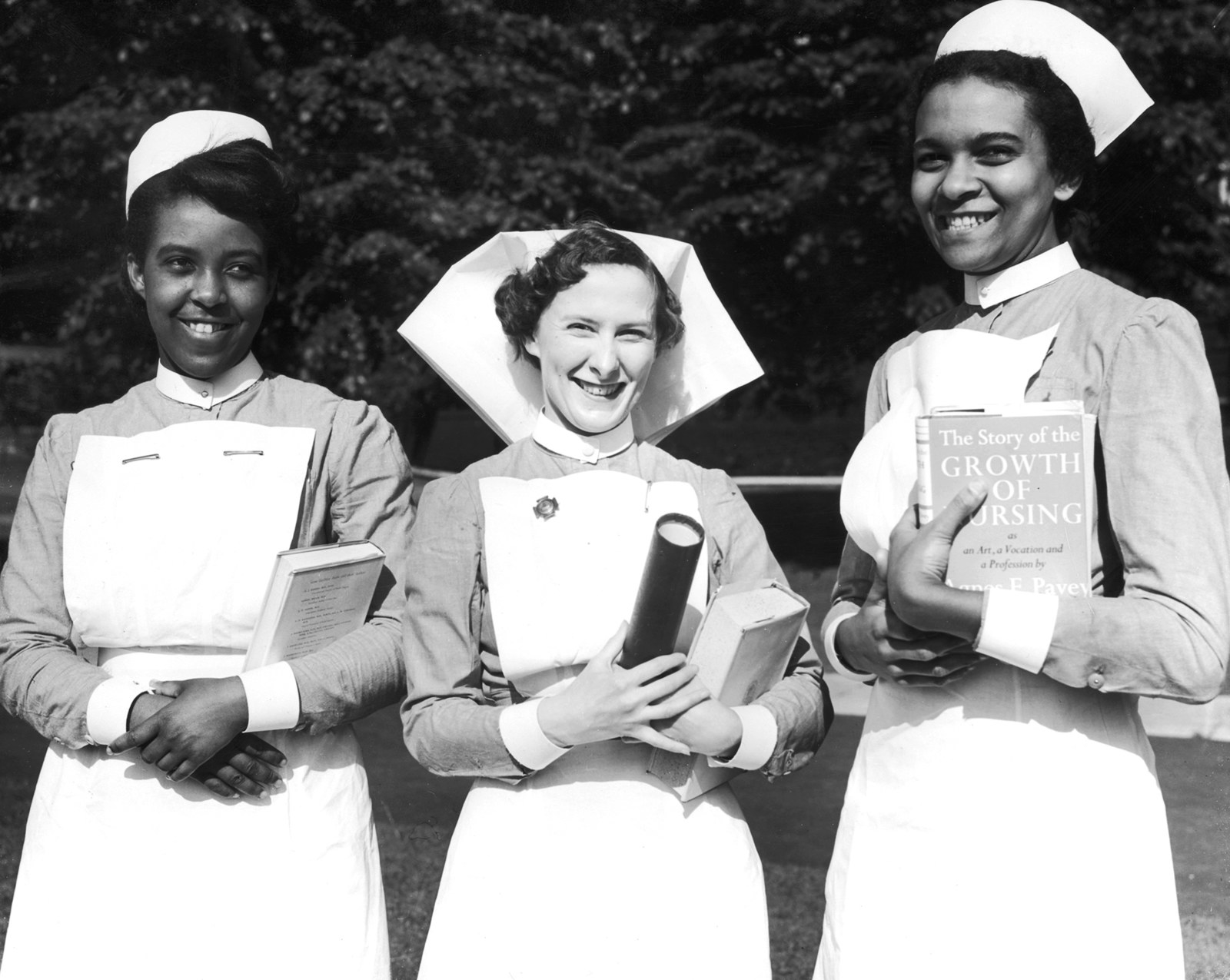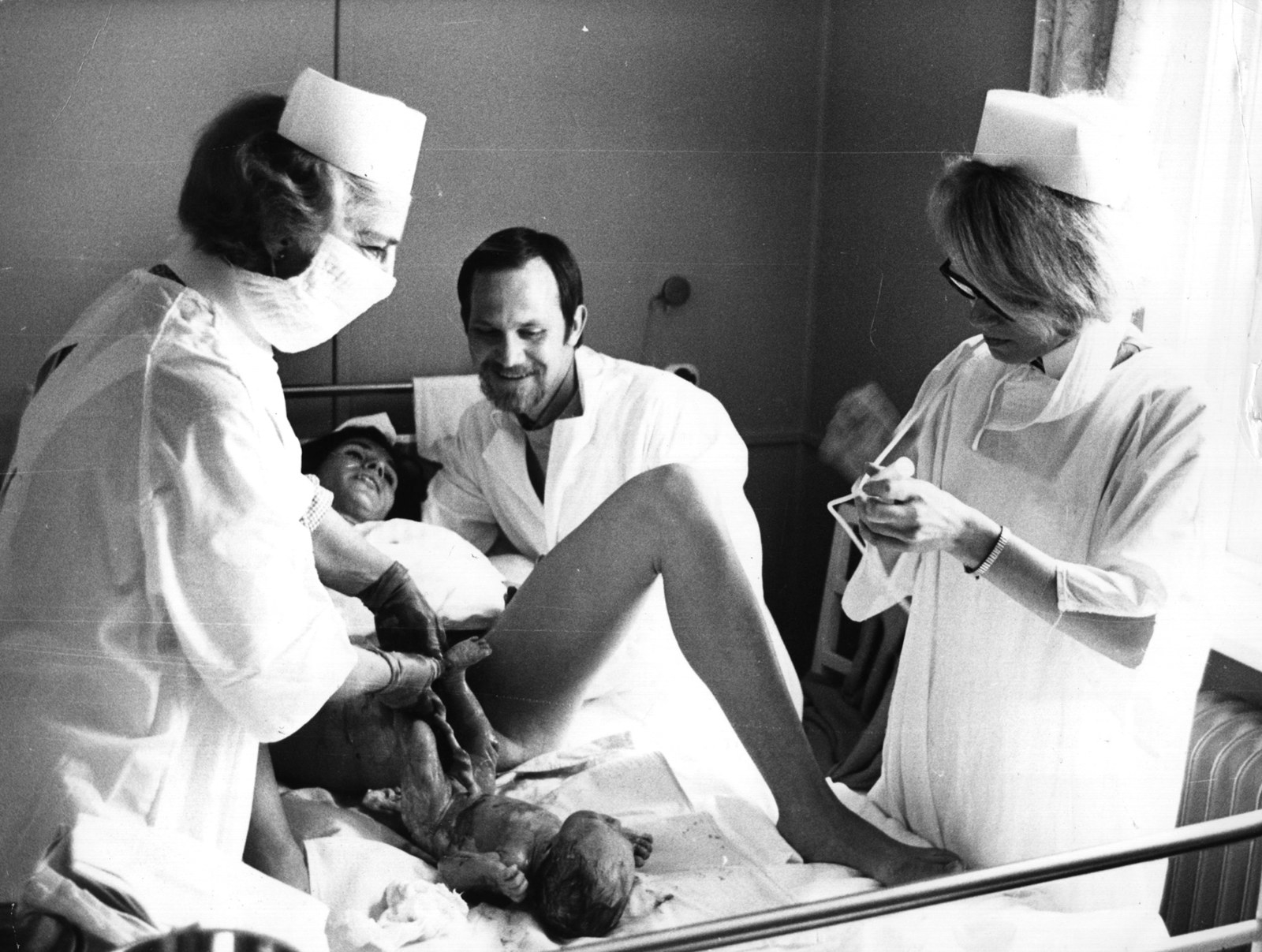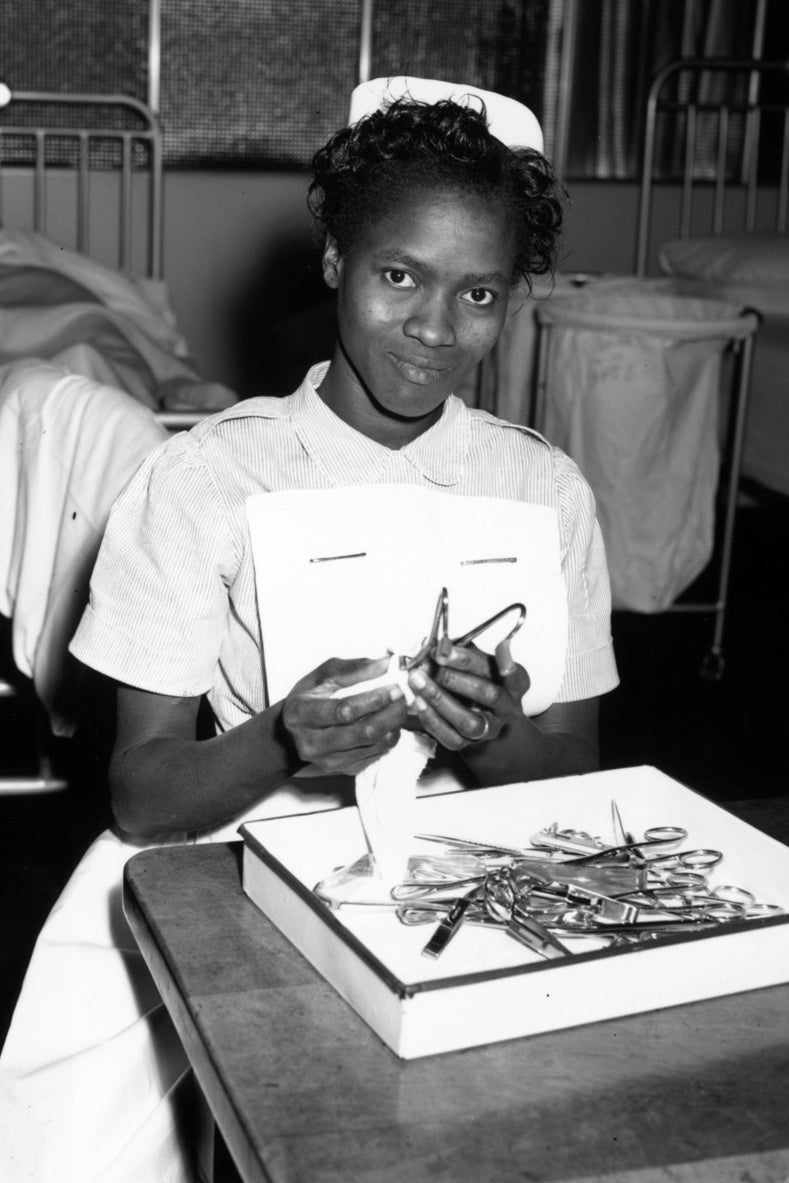 Nurse Christina Oyemaja (left) cleans the surgical instruments in Brook General Hospital, Blackheath, London, in 1958. A nurse takes the pulse (right) of a male patient in a U.S. Naval hospital in Corpus Christi, Texas, circa 1955.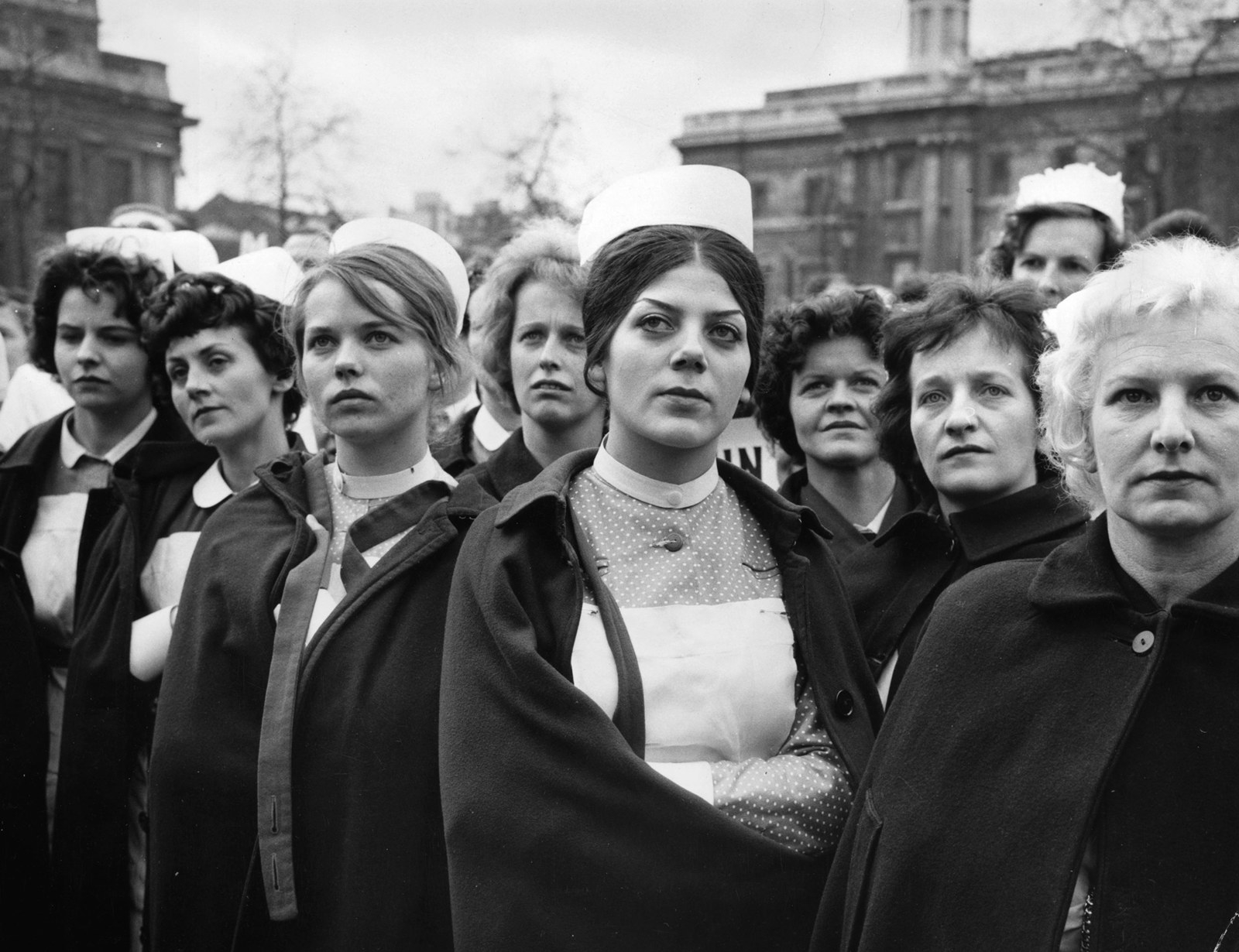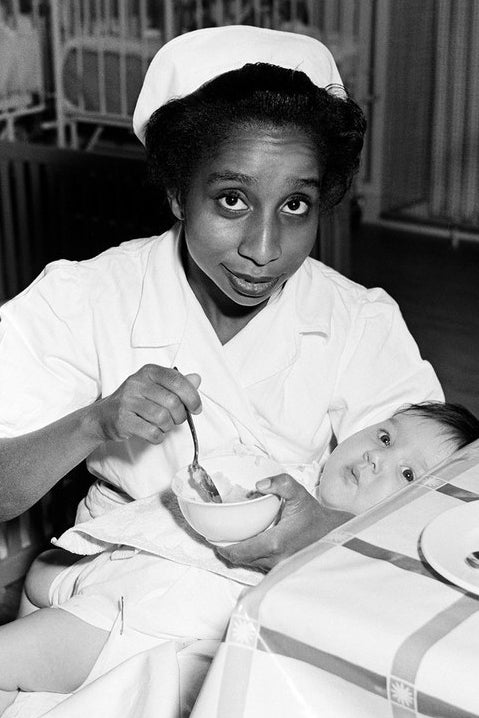 A nurse is candidly caught feeding an infant in 1959 (left). Nurse Phyllis Parsonage (right) prepares a patient for some beauty treatment at Saint Matthew's Hospital in Lichfield, England. Facial masks, massages, and manicures were offered by the nursing staff to the 1,300 patients at the hospital recovery from illness.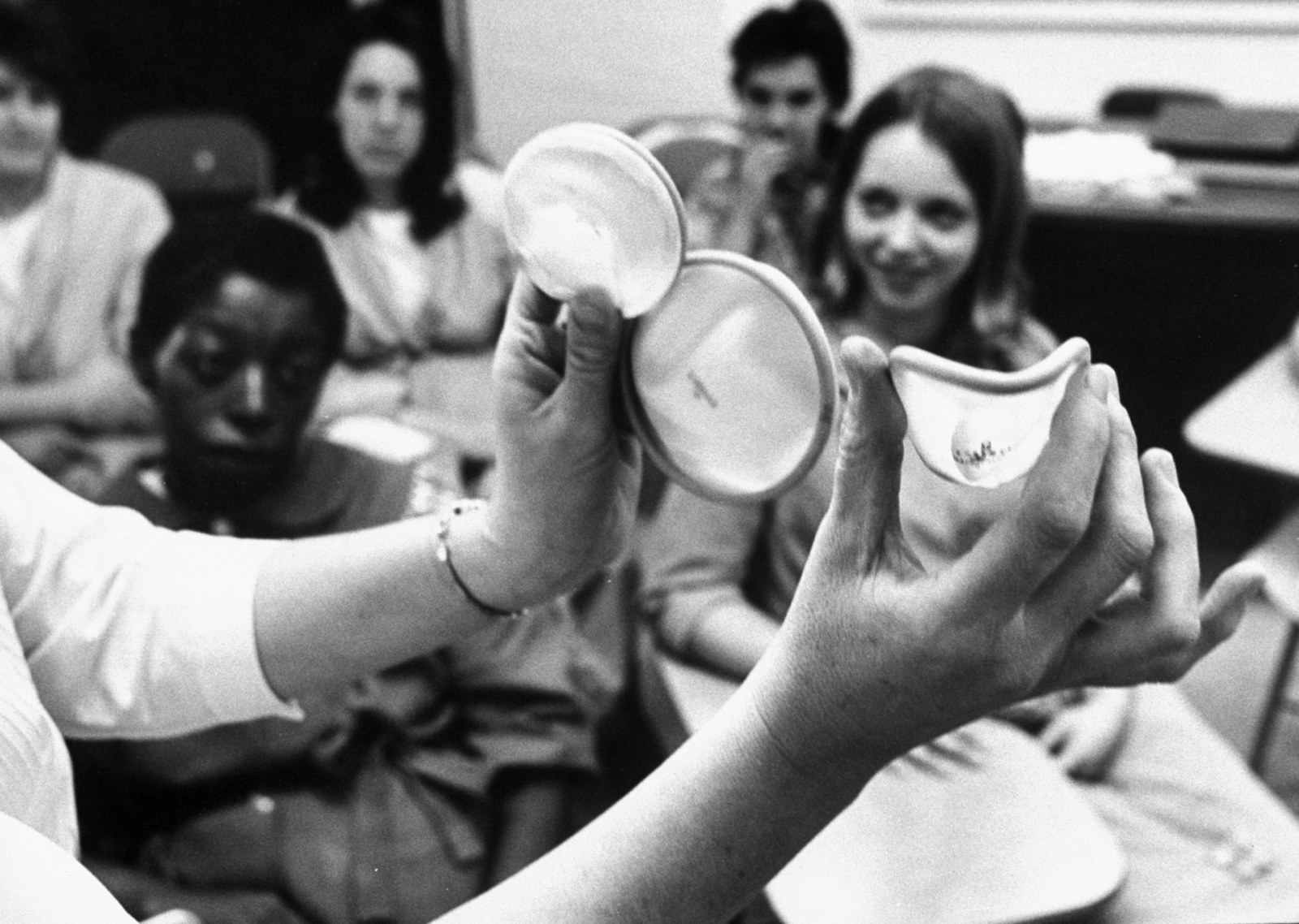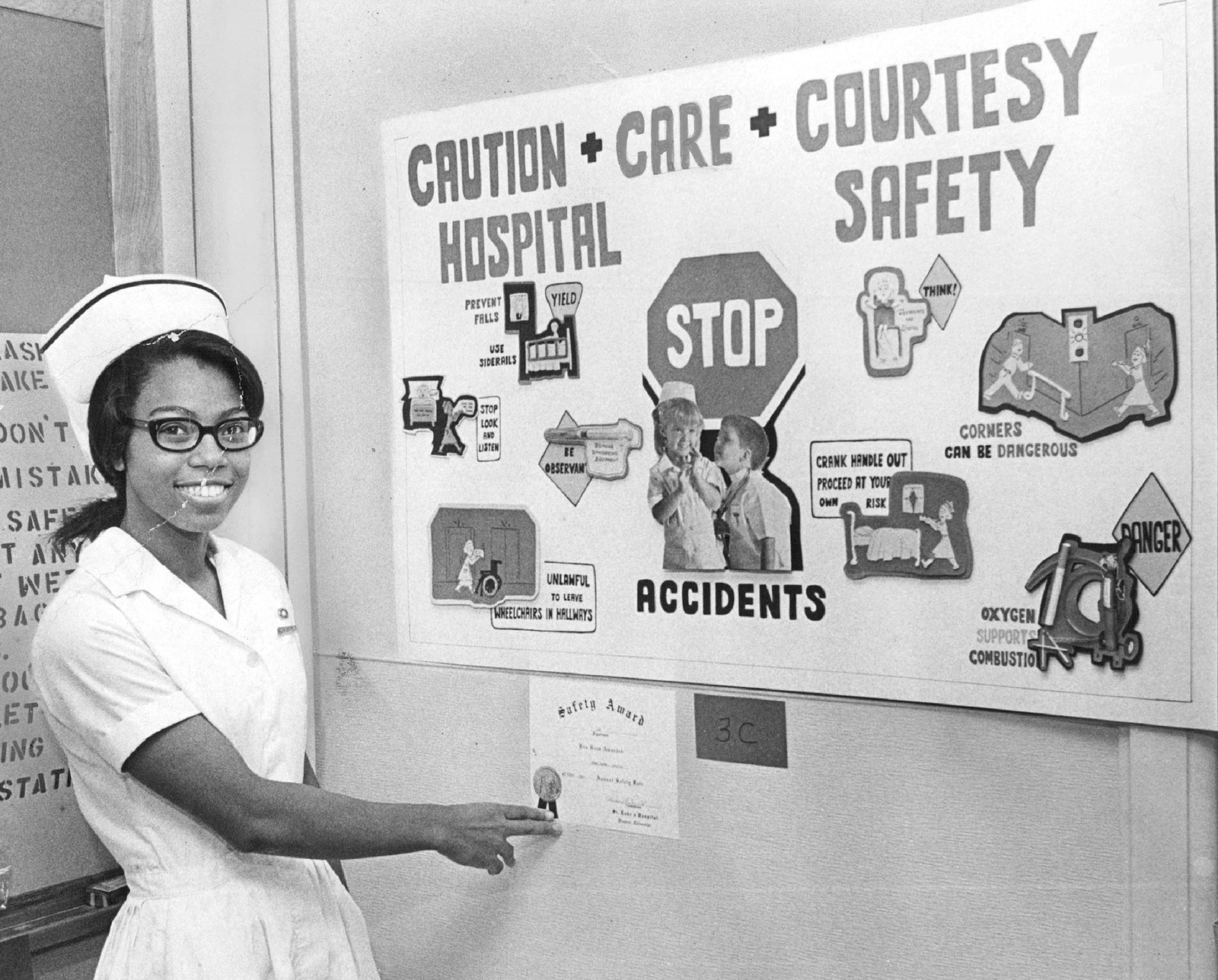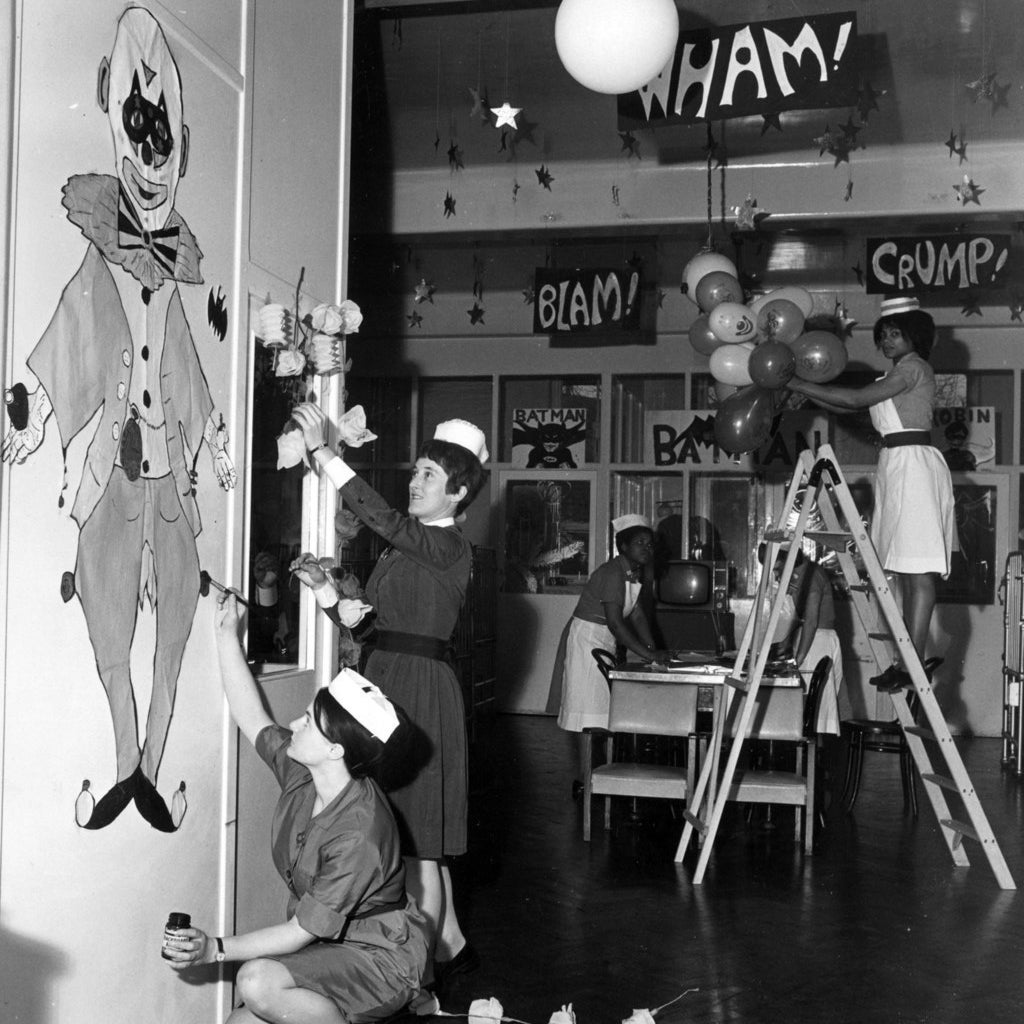 Nurses at the Princess Louise, Kensington Hospital for Children in London (left) help Sister Janet New put up Batman decorations for their Christmas celebrations in 1966. A young boy (right) in the pediatric ward of New York City's Lenox Hill Hospital receives a much-appreciated Christmas present from two nurses, Carol Wywoski and Linda Gross.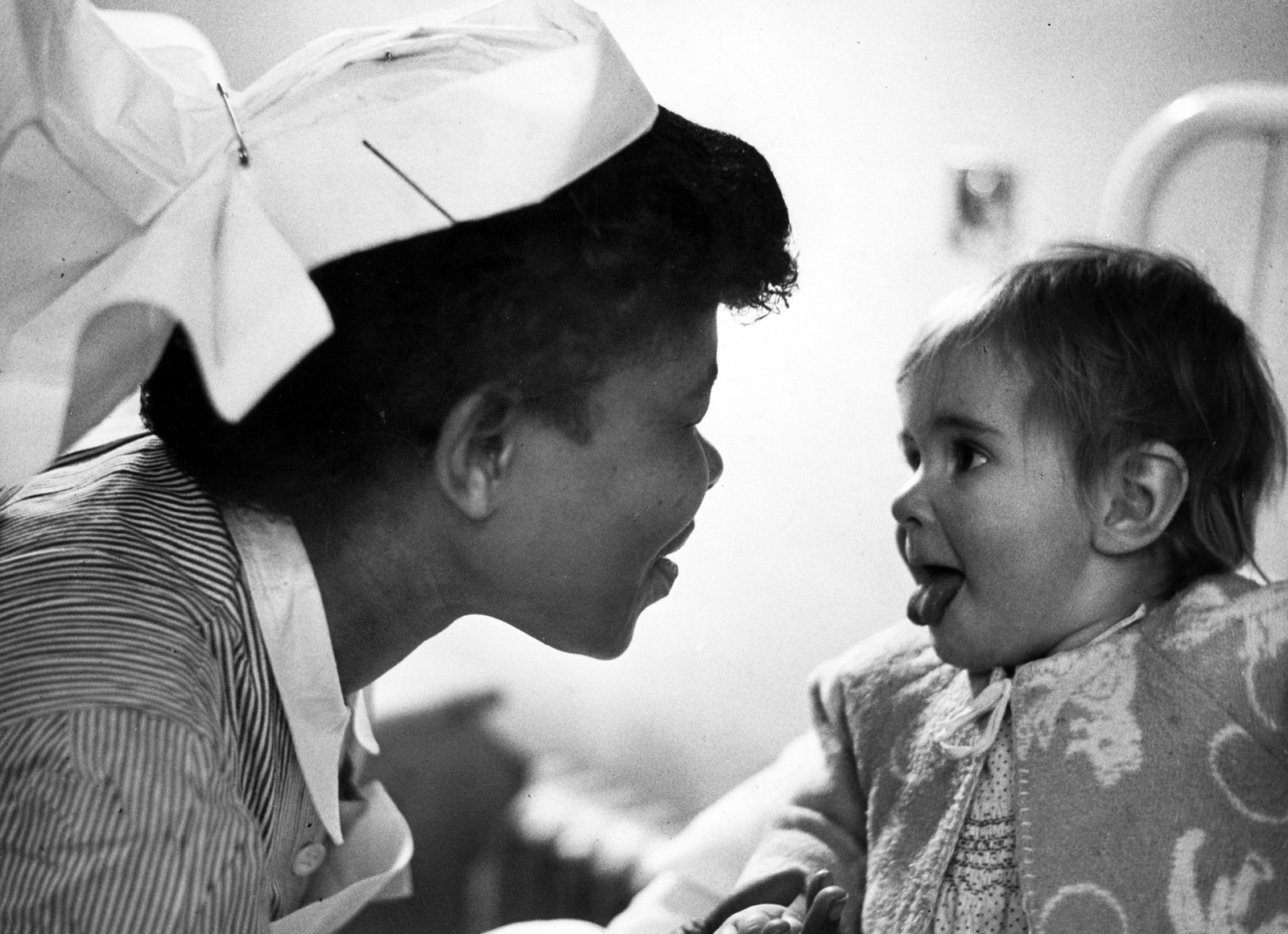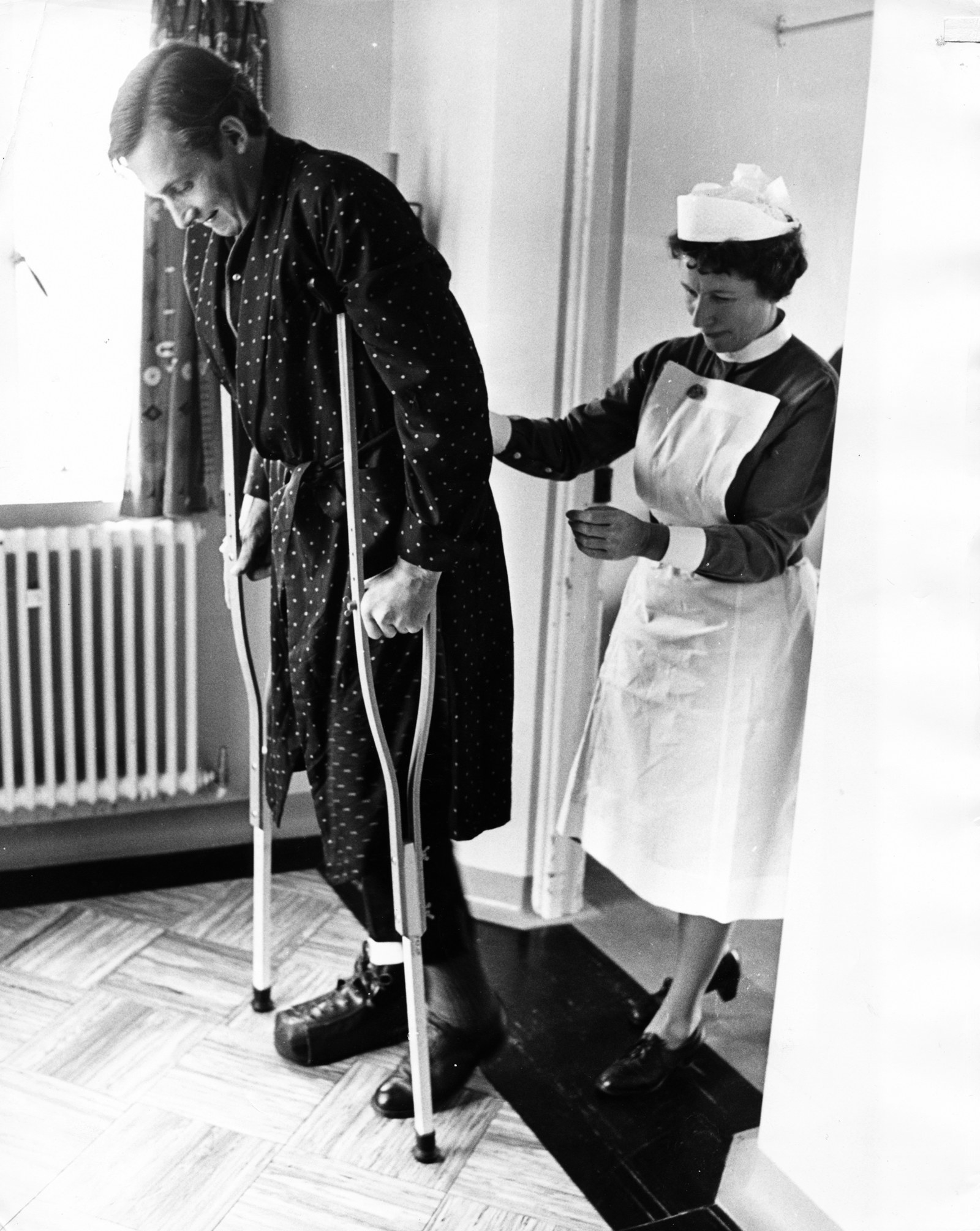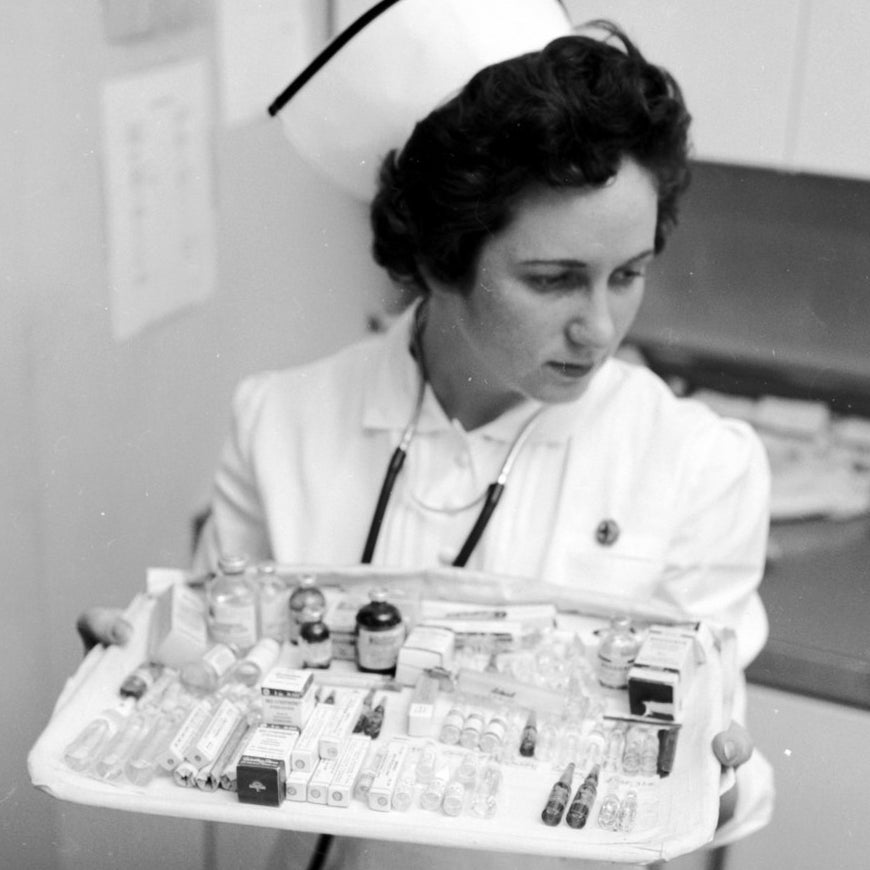 A nurse (left) carries some of the great variety of drugs that are kept within easy reach of the recovery room at the New York Polyclinic Hospital in 1956. A polio patient (right) is fitted with a 'chespirator' by an attentive nurse.