2.
Jim Morrison of The Doors passed out on stage during a 1968 performance in Frankfurt.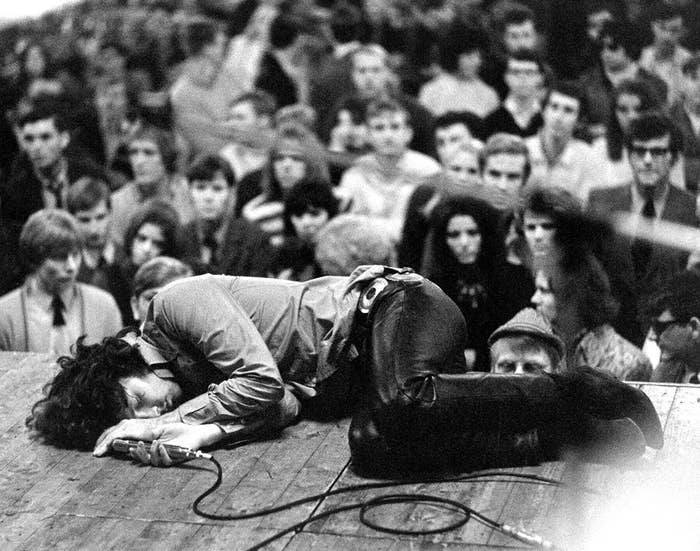 4.
Kurt Cobain smoking a cigarette while onstage during Nirvana's MTV: Live and Loud concert in 1993.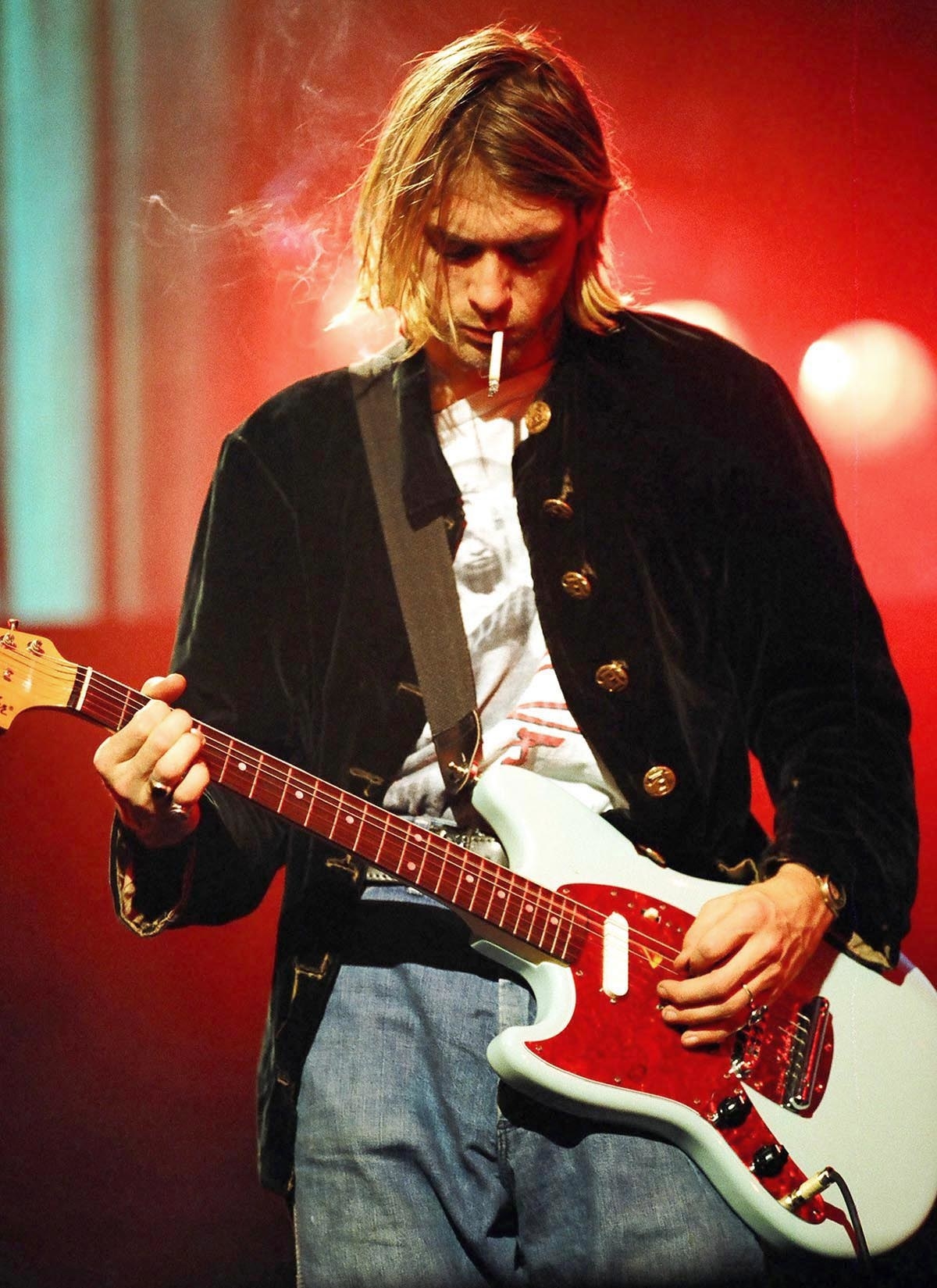 6.
Elvis Presley up on his toes at the Olympia Theater in Miami, 1956.
7.
The Beatles on Granada TV's "Late Scene Extra" show in Manchester, England, 1963.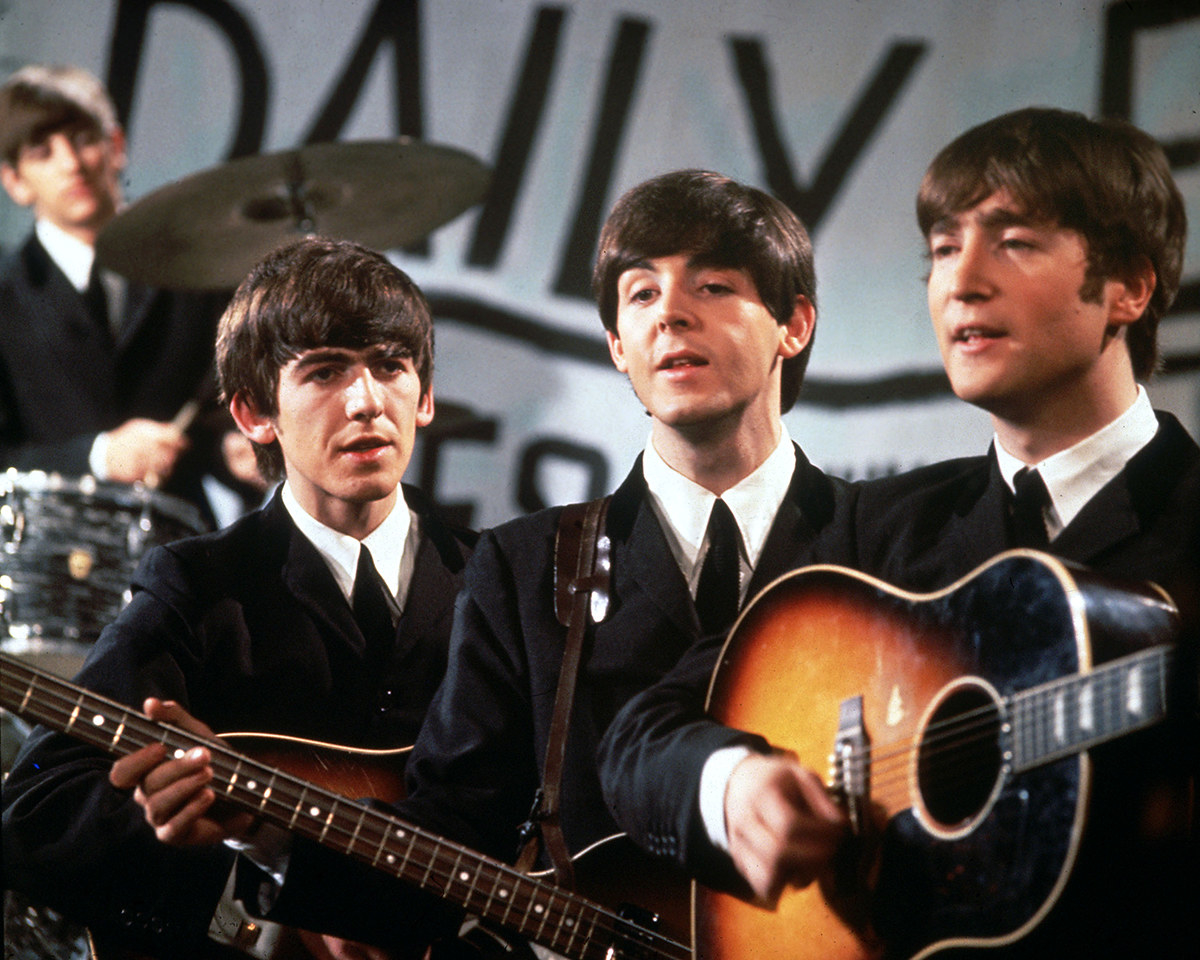 8.
Joan Baez and Bob Dylan performing during the March on Washington civil rights rally in Washington, DC, 1963.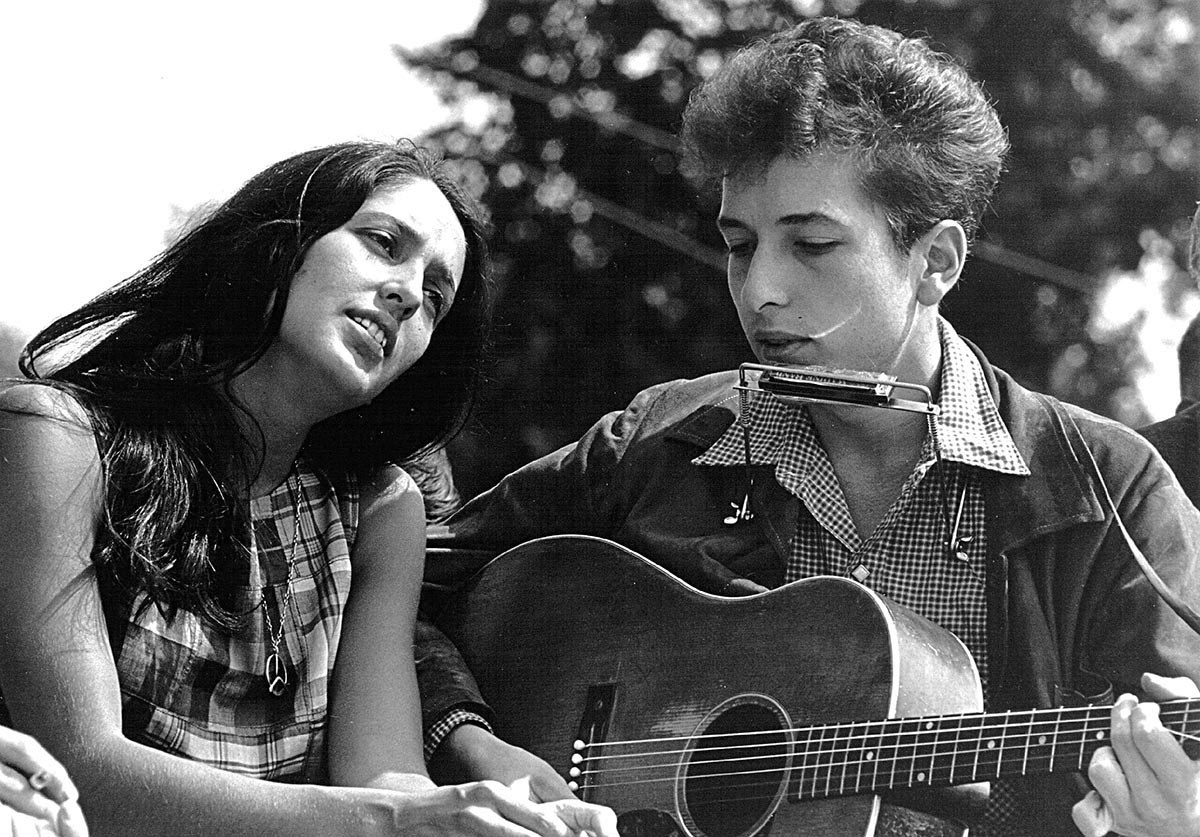 9.
Johnny Rotten leading the Sex Pistols at Dunstable's Queensway Hall in 1976.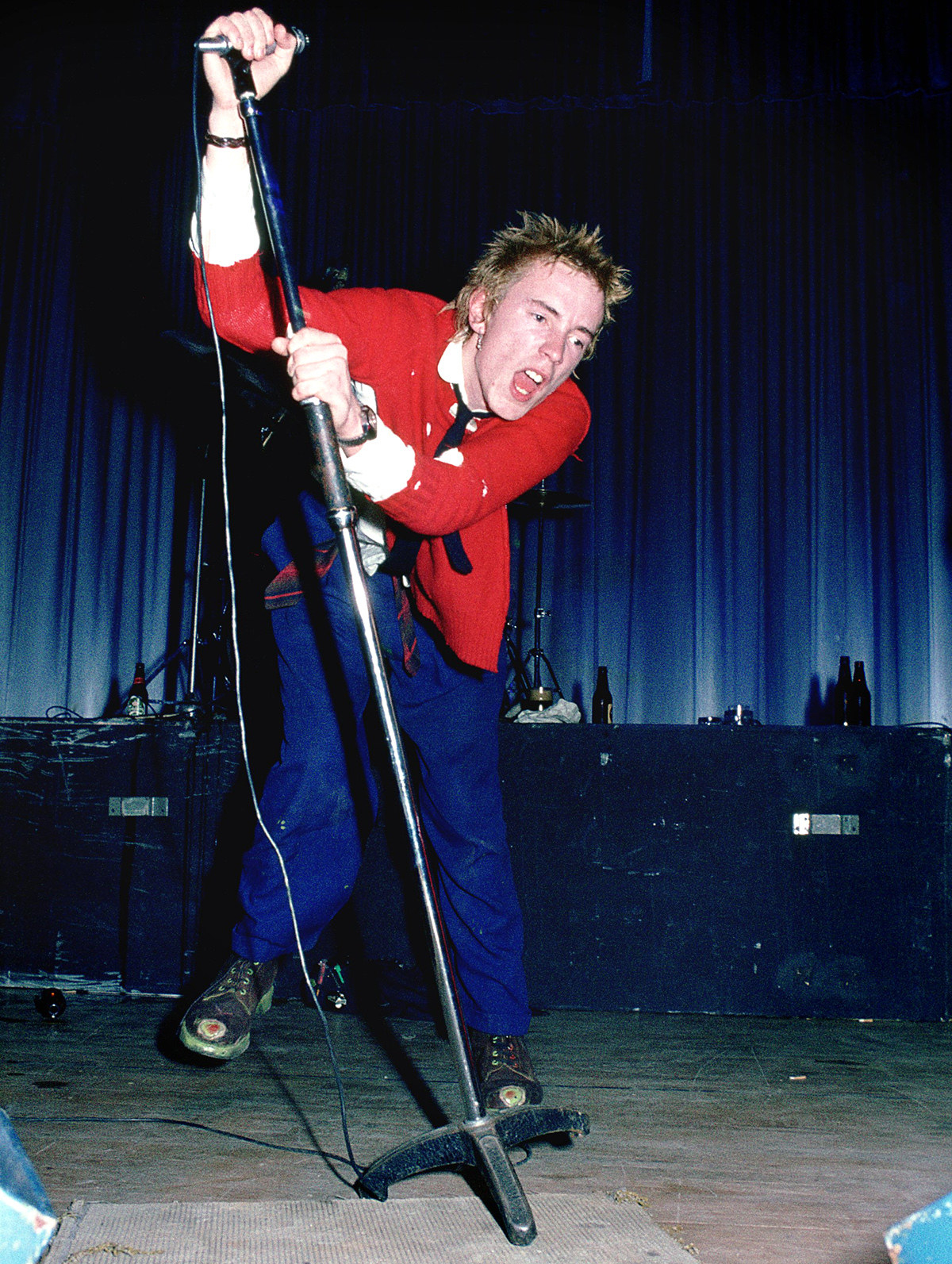 10.
Debbie Harry onstage with Blondie at the Whisky a Go Go nightclub in West Hollywood, 1977.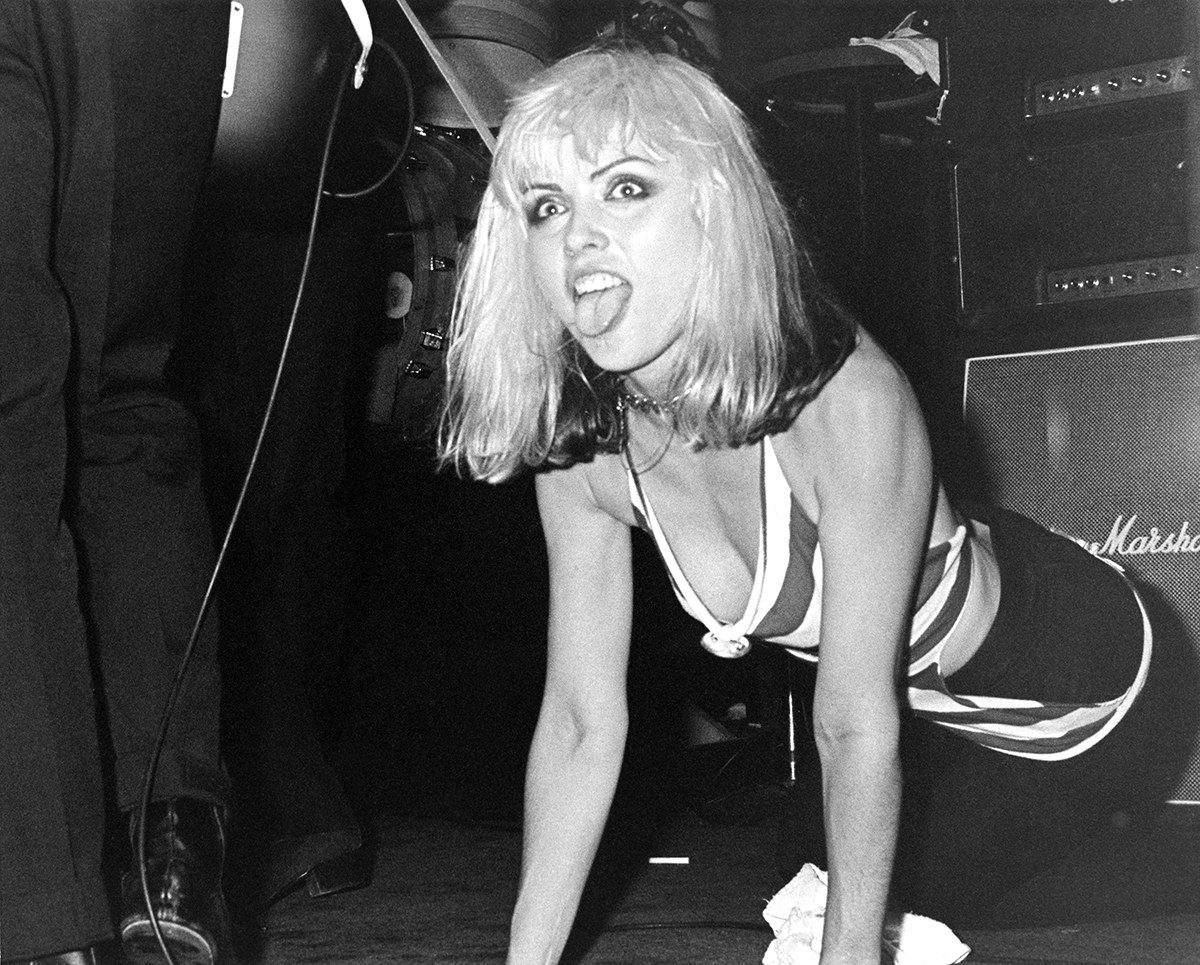 11.
Pete Townshend of the Who smashing his guitar at Granby Halls in Leicester, England, 1967.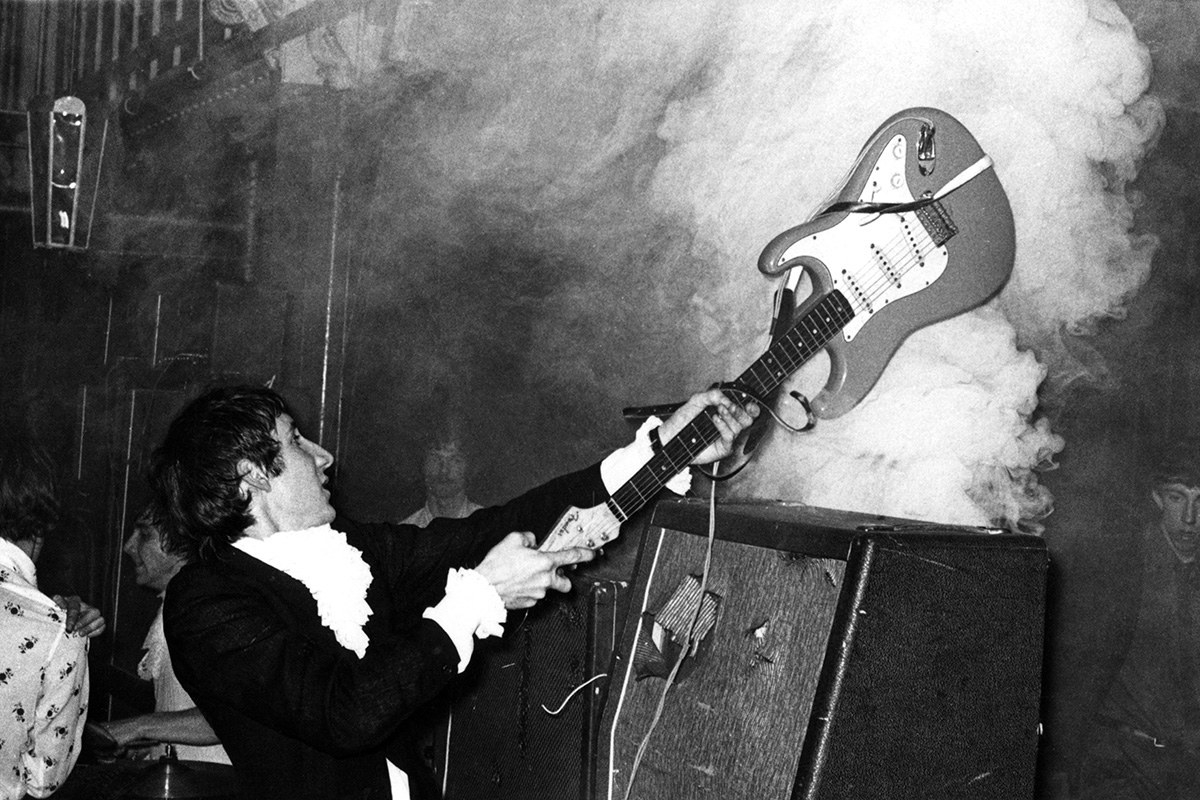 12.
Led Zeppelin at Madison Square Garden in New York City, 1977.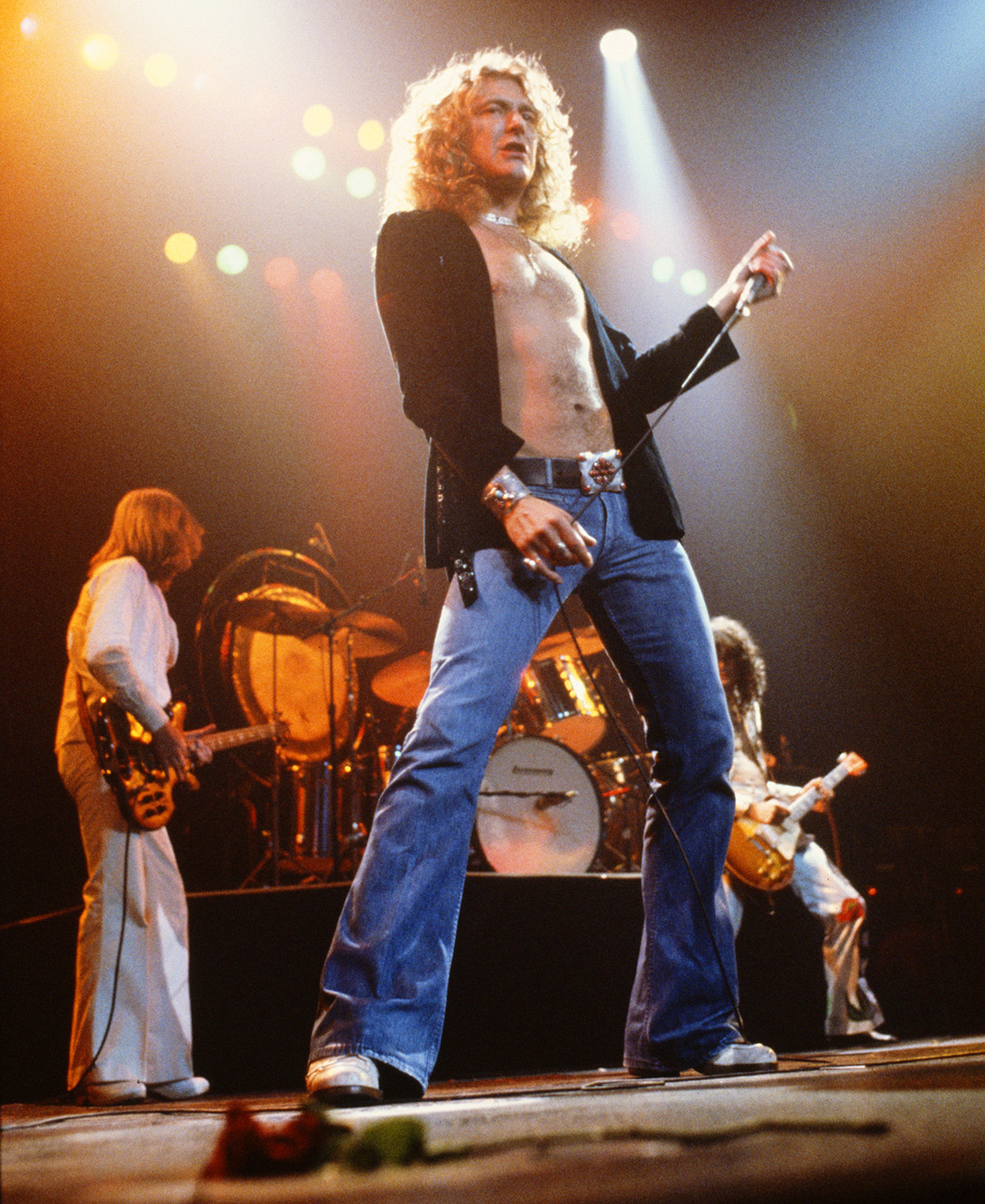 13.
Bruce Springsteen at the LA Memorial Coliseum in Los Angeles, 1978.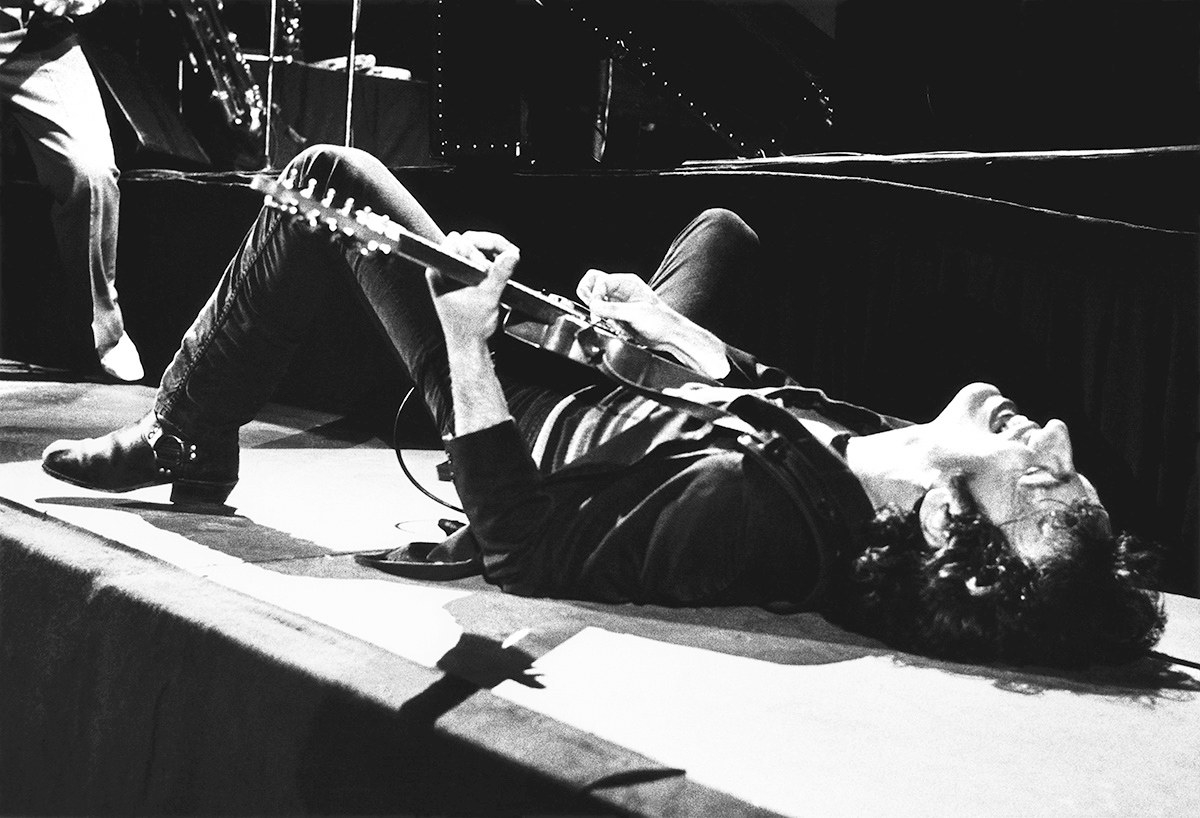 14.
Carlos Santana performing at the Woodstock Music Festival while tripping on mescaline in 1969.
15.
Bob Marley at The Roxy in Los Angeles, 1979.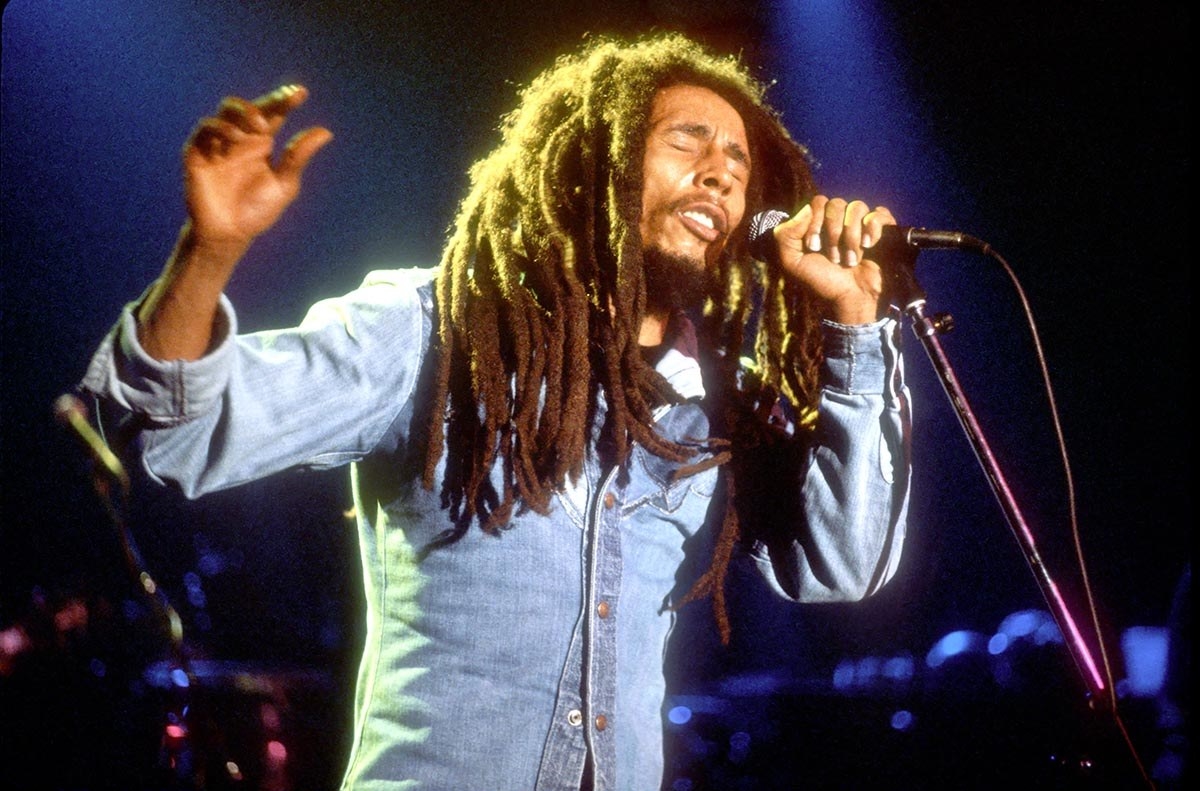 16.
Ronnie Wood, Keith Richards, and Mick Jagger of the Rolling Stones on stage in New York City, 1978.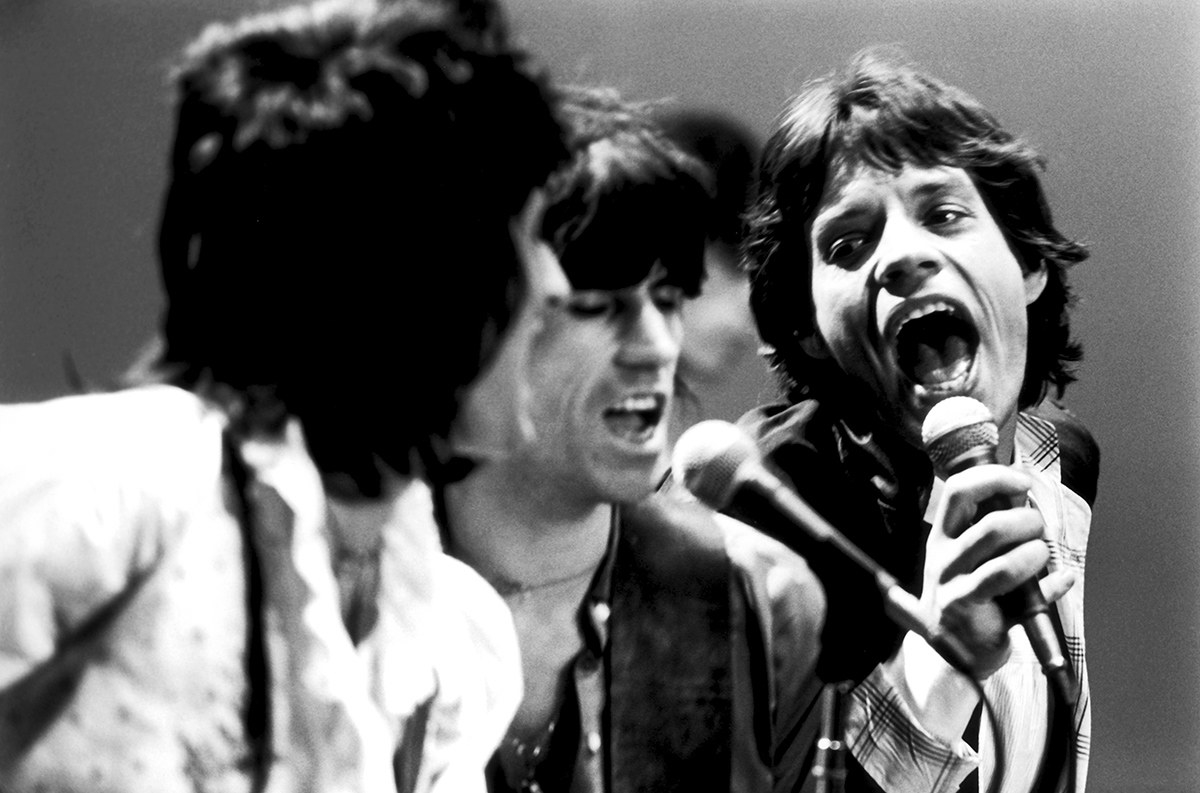 17.
Freddie Mercury and John Deacon of Queen striking a power-stance in Lieden, Netherlands, 1980.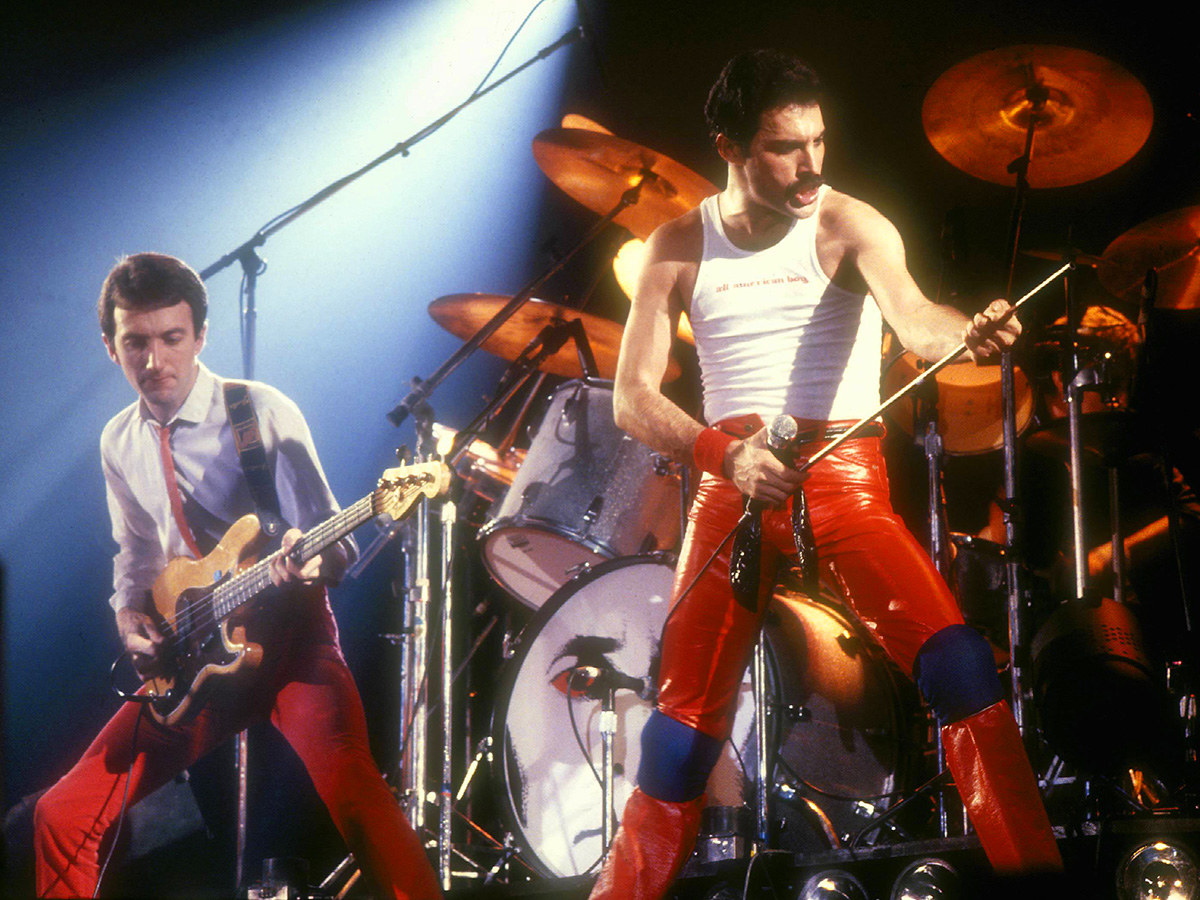 18.
The Runaways at CBGB in New York City, 1976.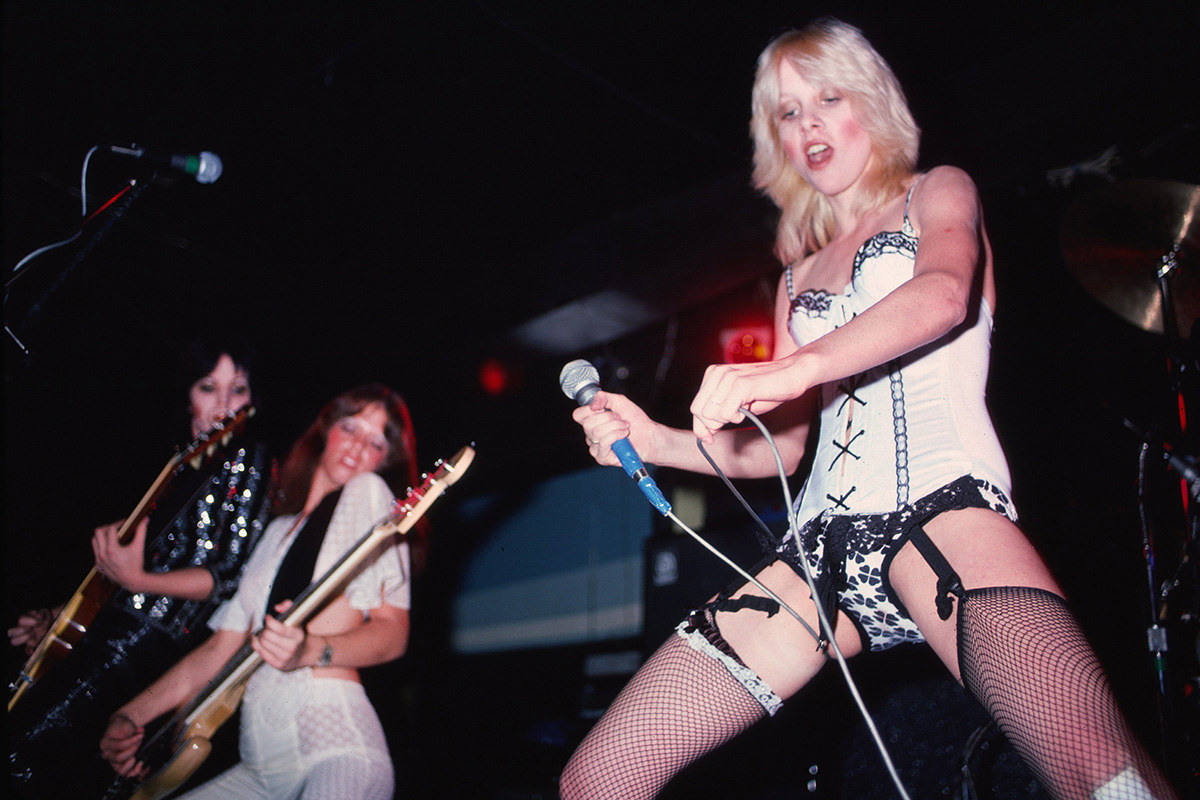 19.
James Brown getting funky in Hamburg, Germany, 1973.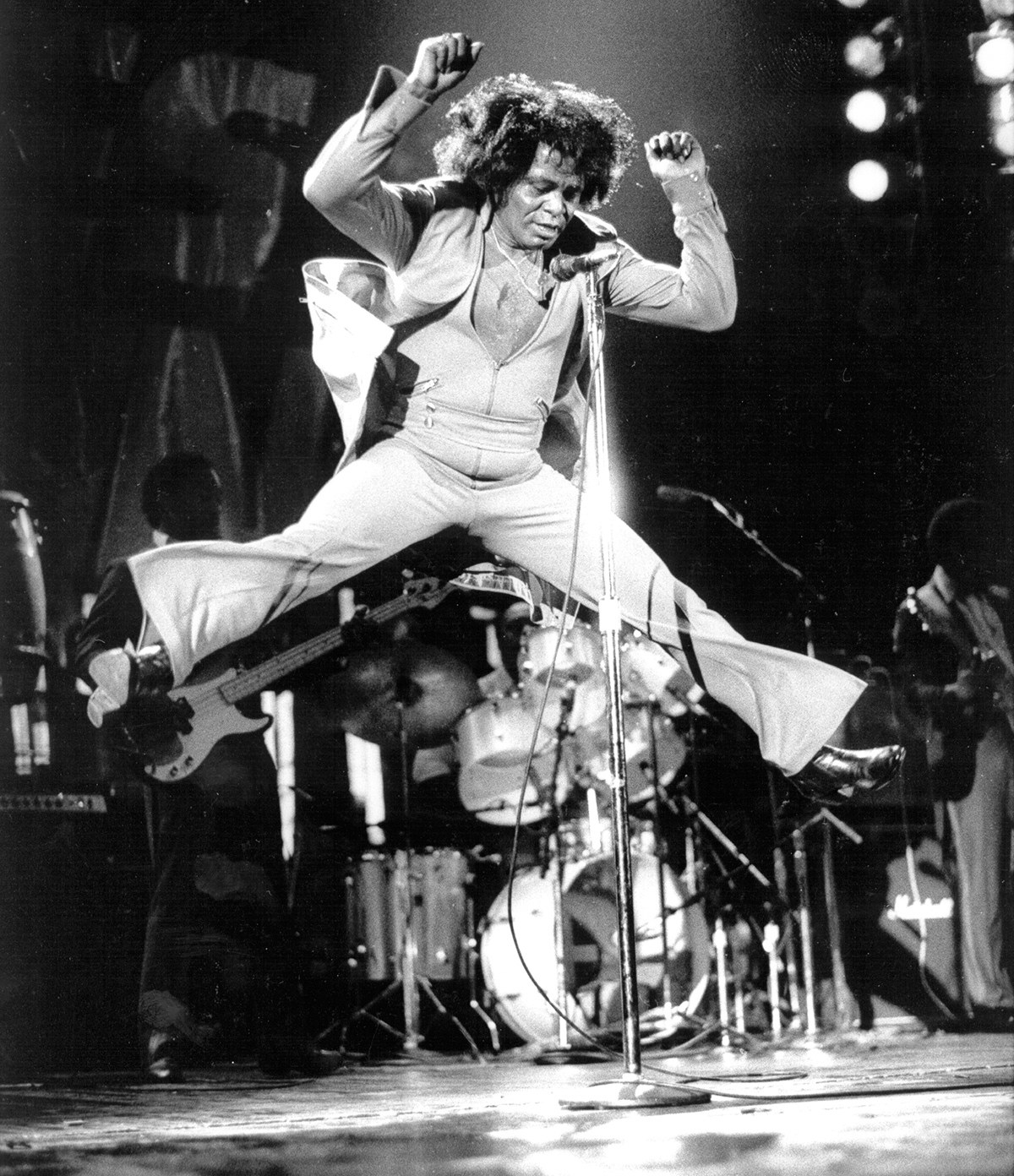 20.
Michael Jackson giving a larger-than-life performance during the 1993 Super Bowl XXVII halftime show in Pasadena, California.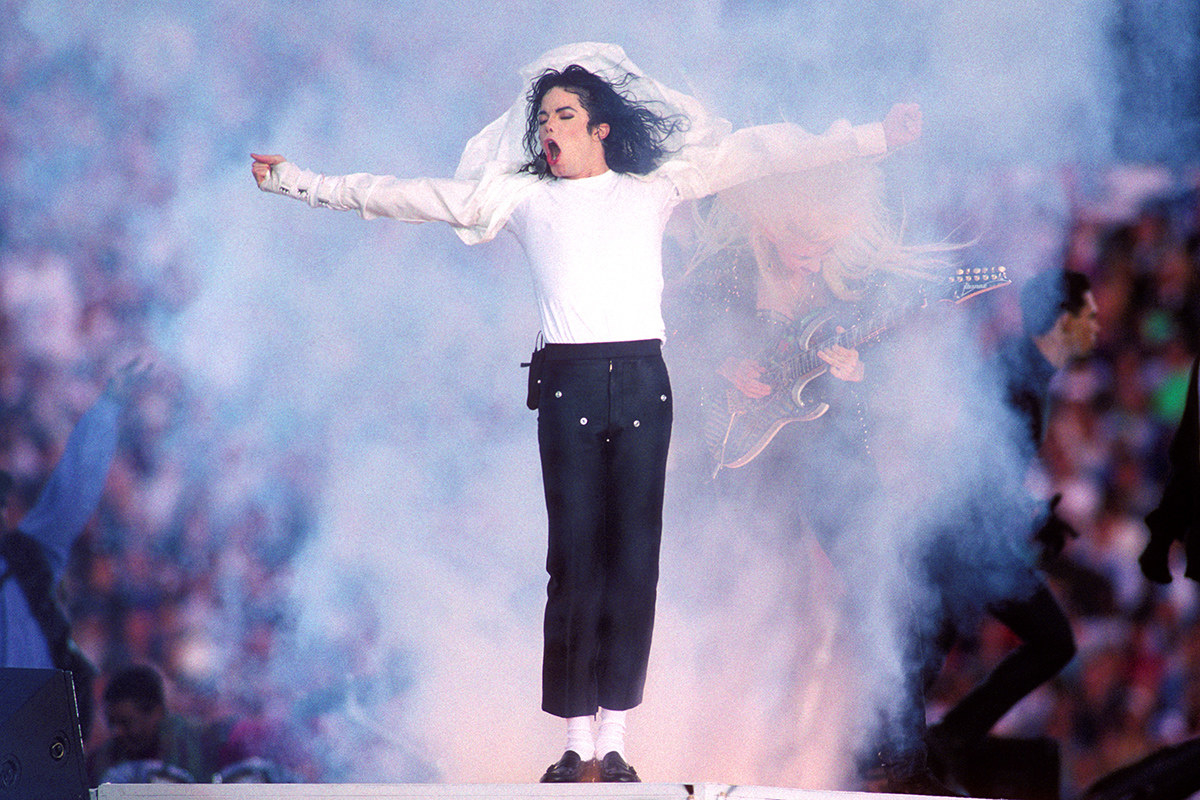 21.
The Ramones rage ferociously at CBGB in New York City, 1977.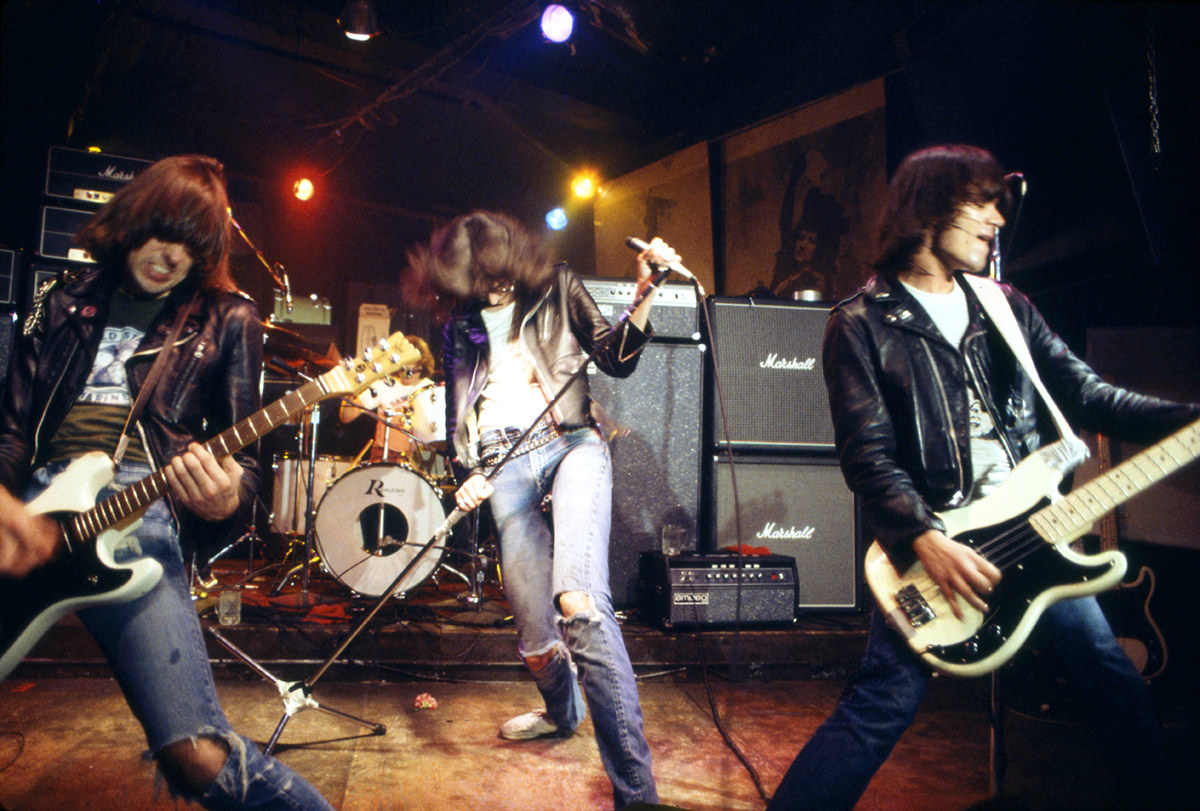 22.
Patti Smith at London's Electric Ballroom in 1976.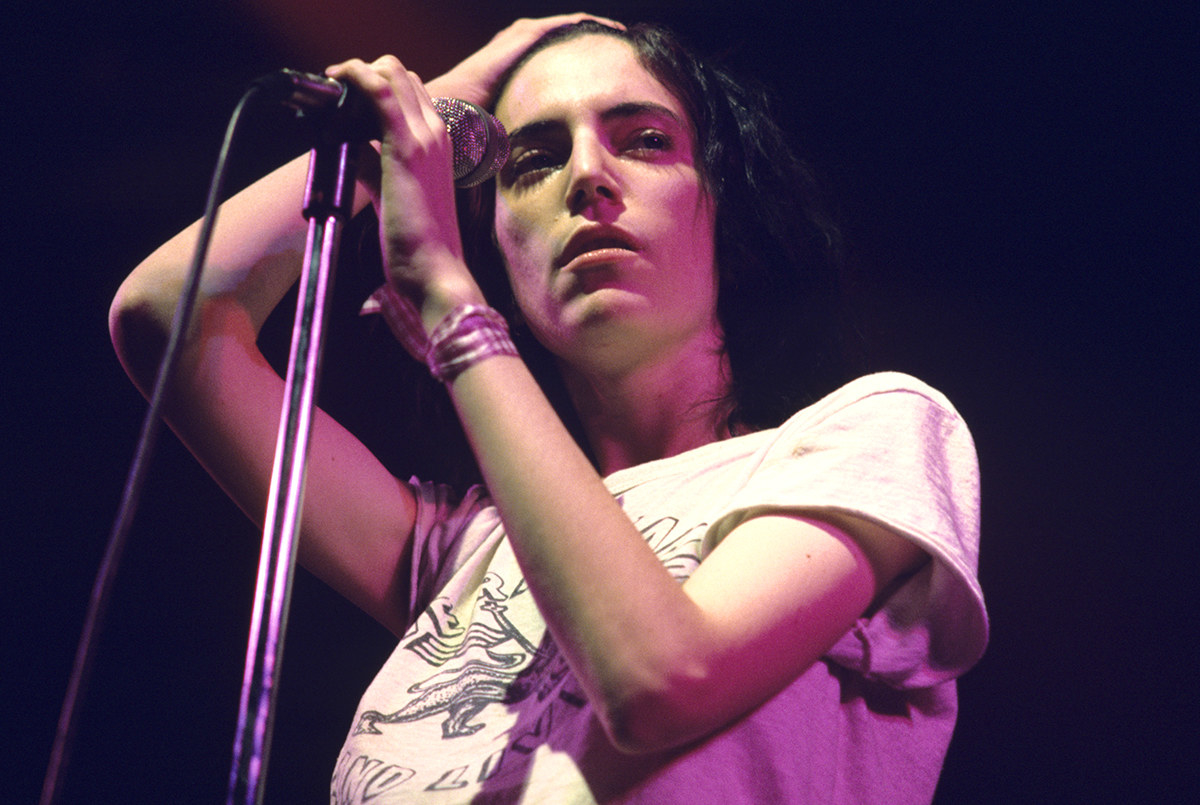 23.
Prince during his 1984 Purple Rain tour at the Ritz Club in New York City.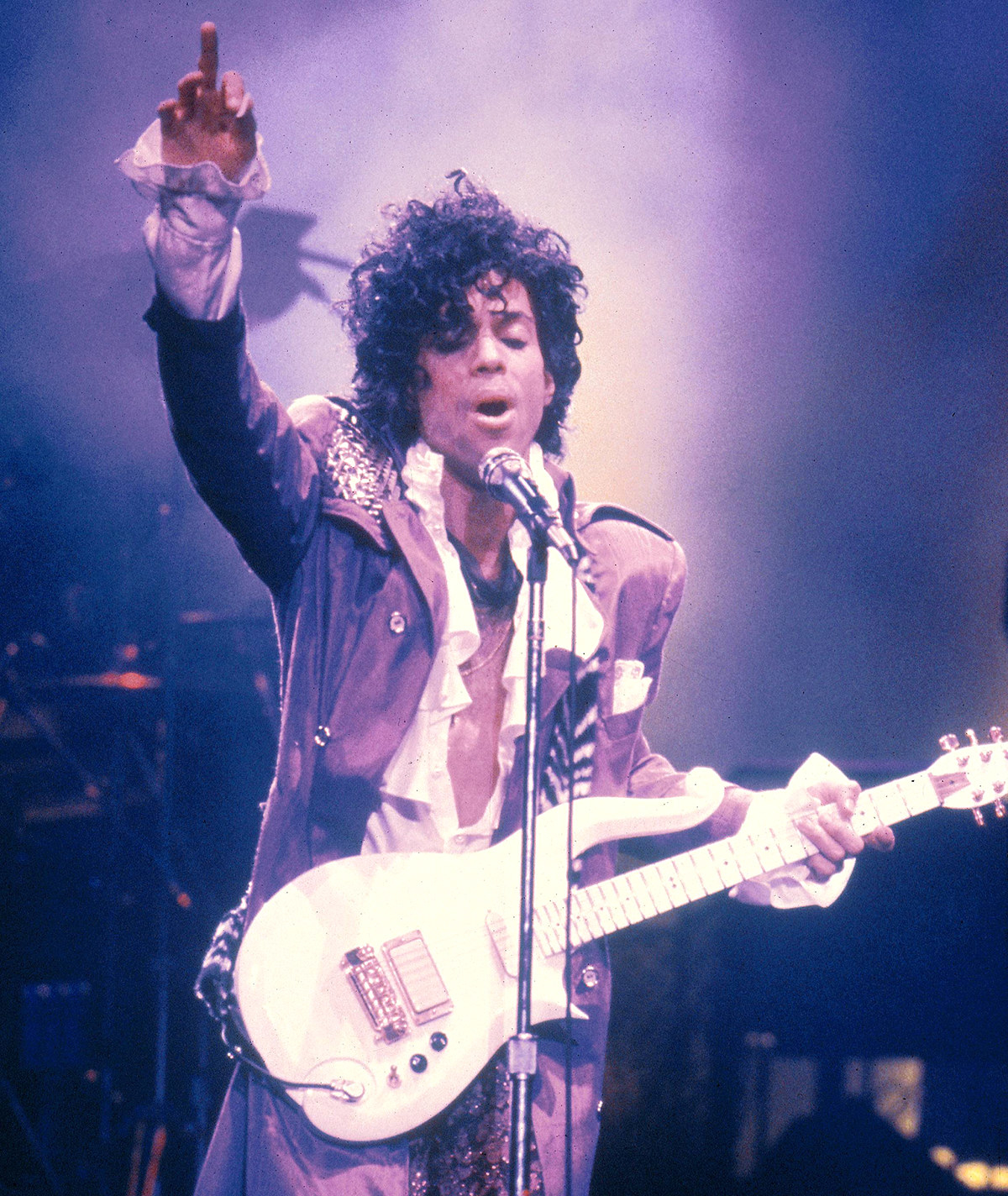 24.
Stevie Nicks of Fleetwood Mac gives a witchy bow to the crowds at the Oakland Coliseum in Oakland, 1977.