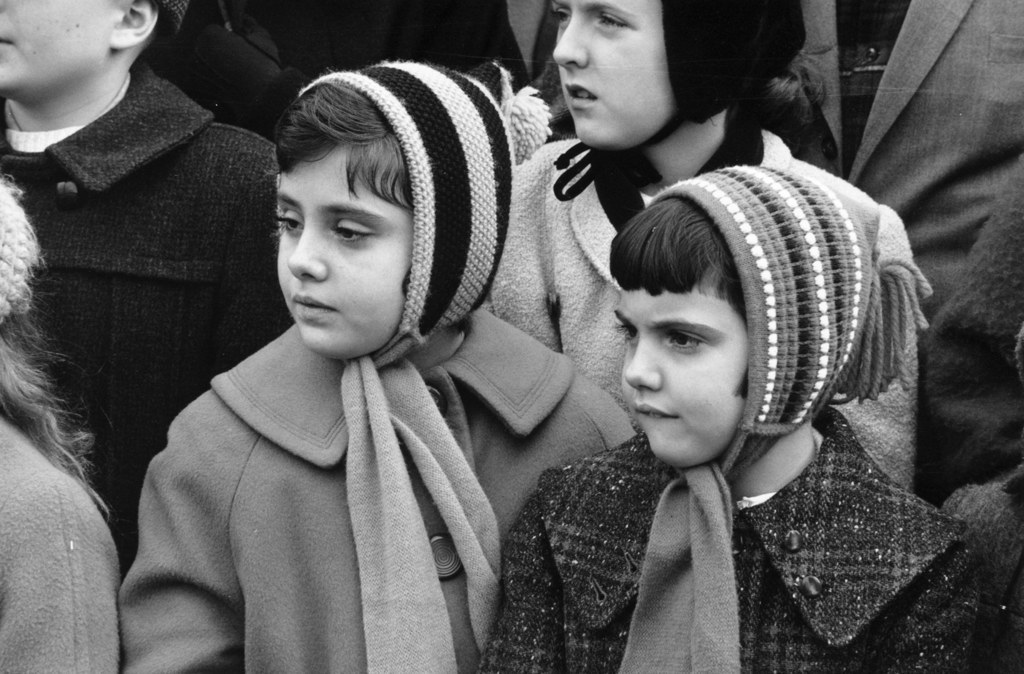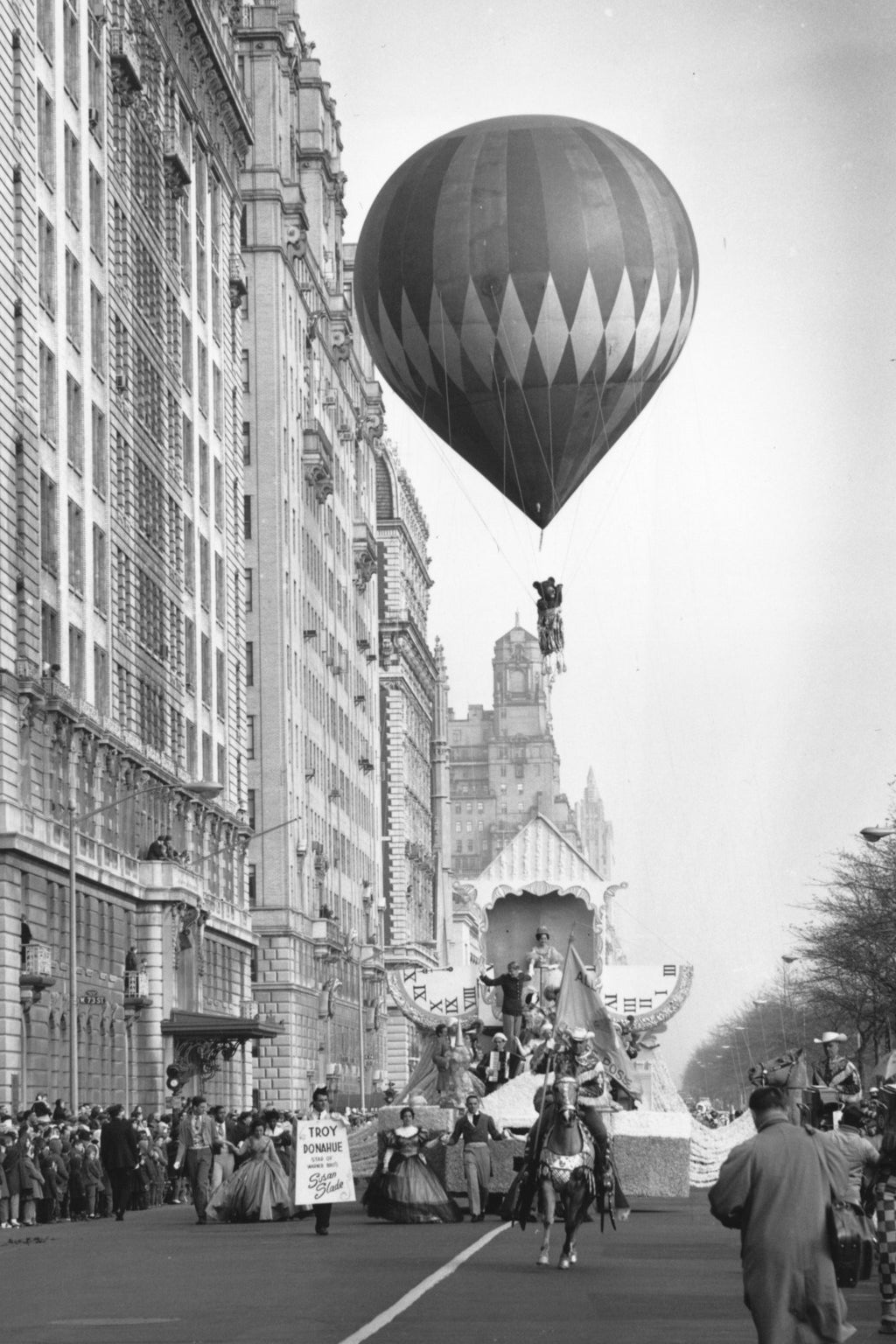 An ornate float passes under a balloon with a bear as a passenger in 1961 (left). An inflatable Popeye floats overhead shortly after (right).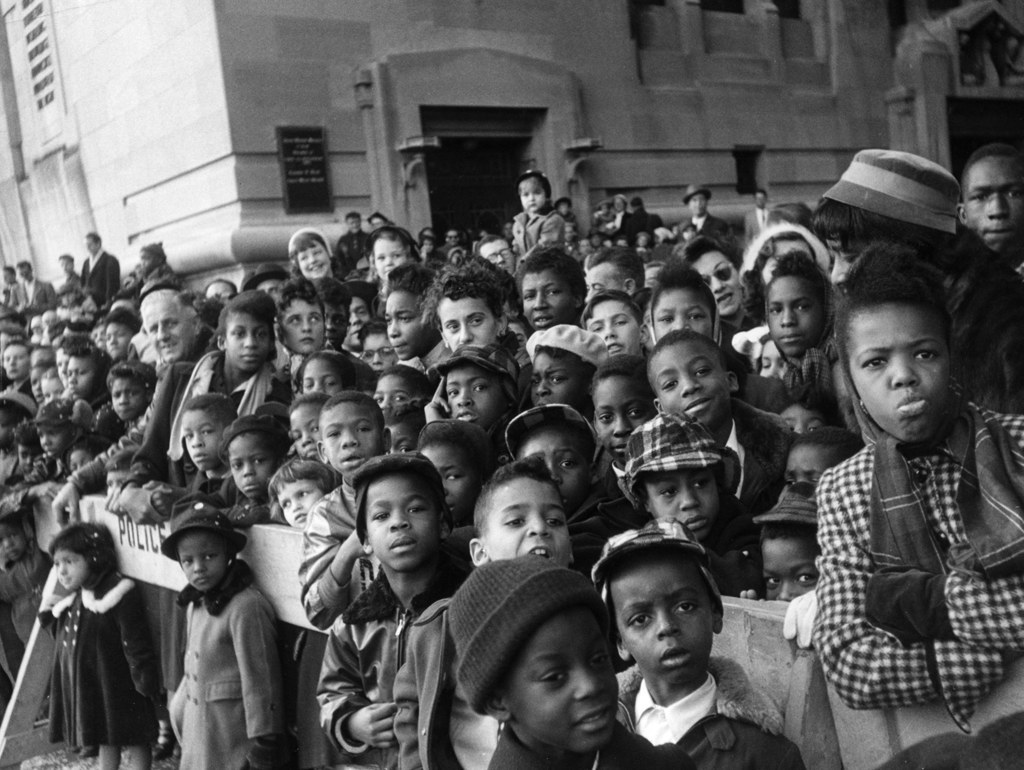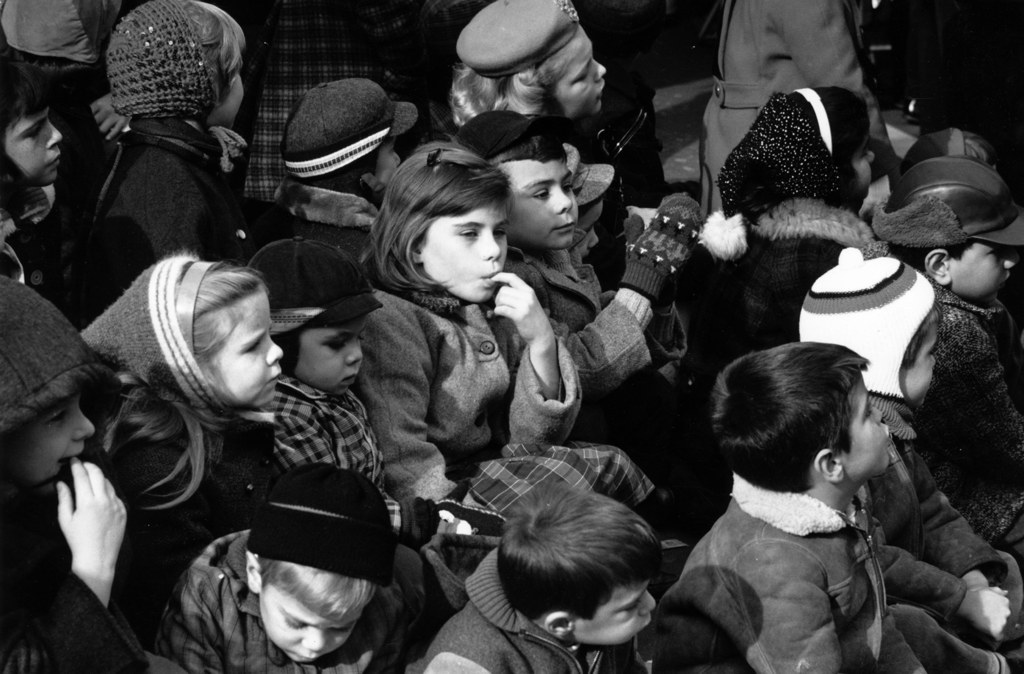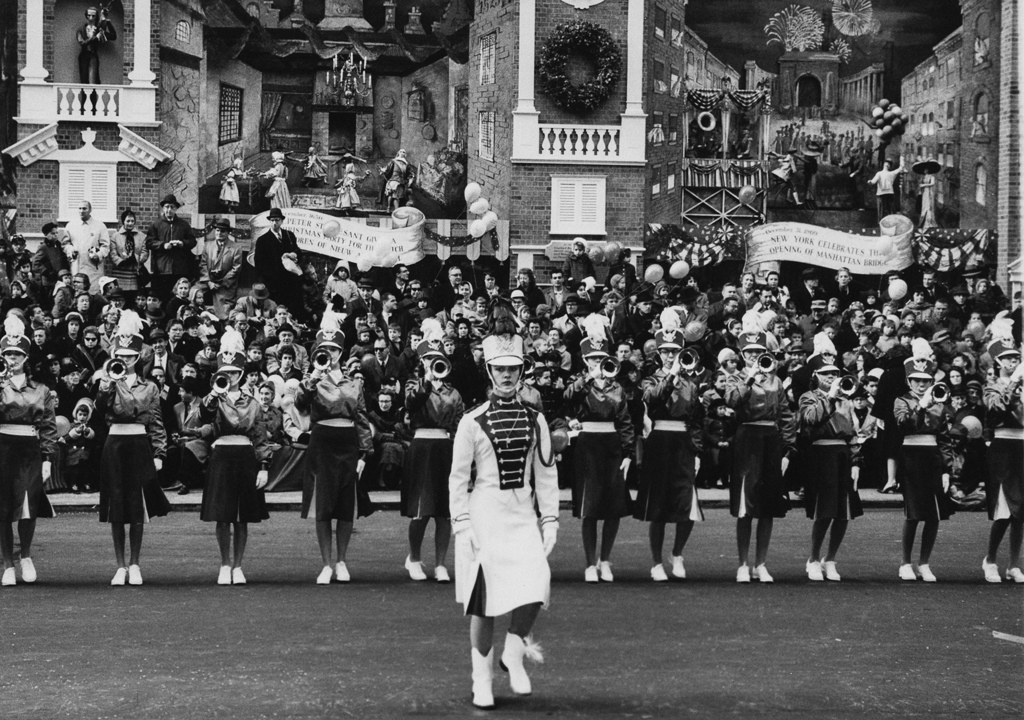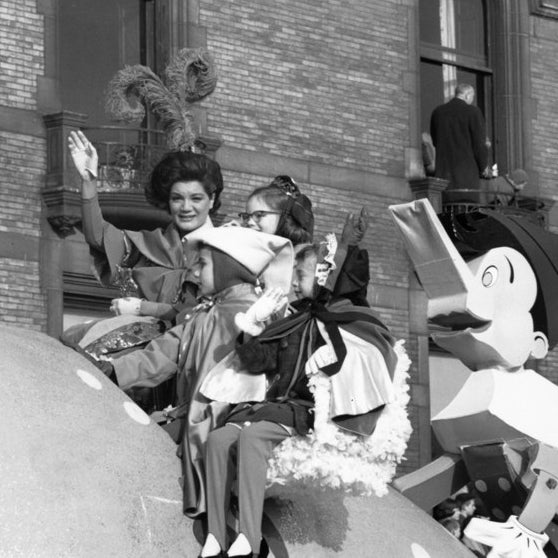 In this 1961 photo, a family rides along in the parade with a model of Pinocchio following suit (left). The "Alfred E. Neuman" from MAD Magazine joins in the festivities, 1961 (right).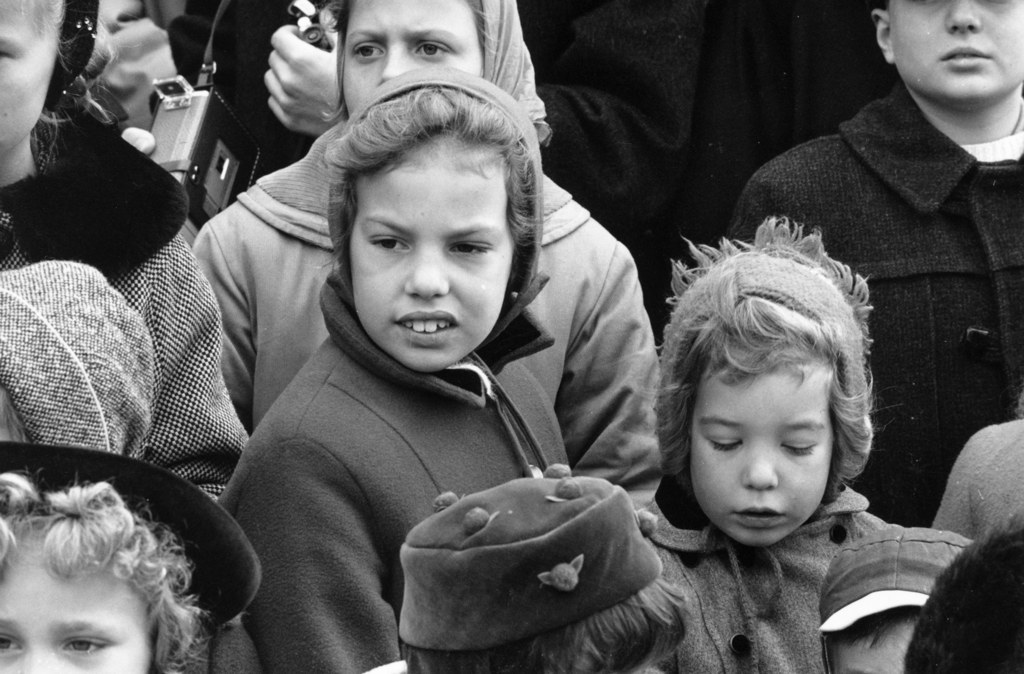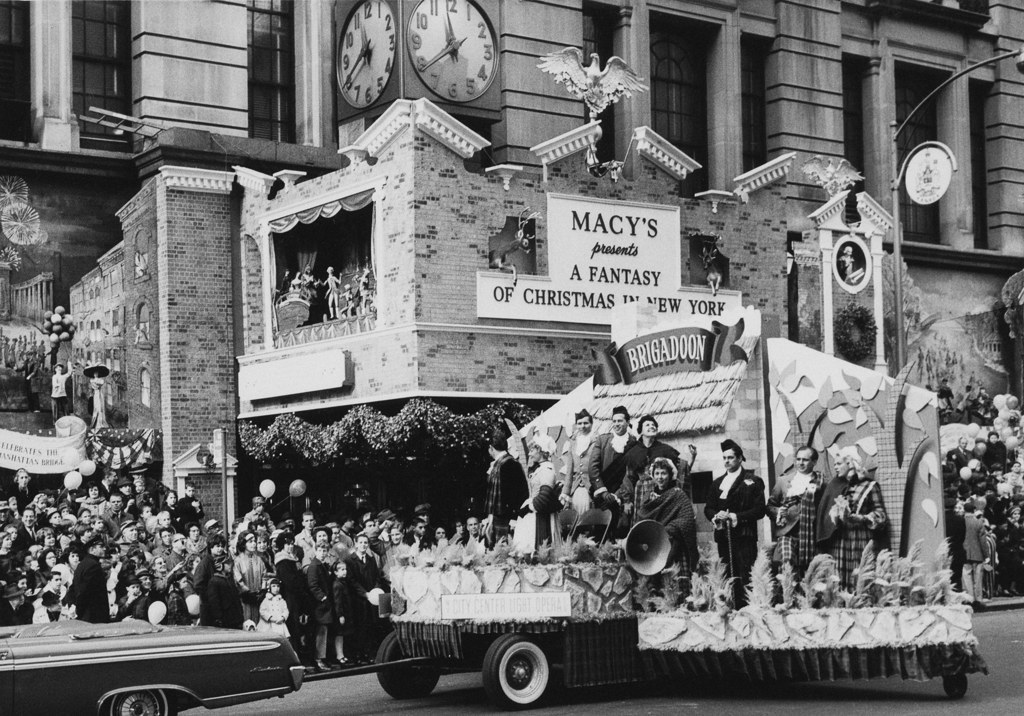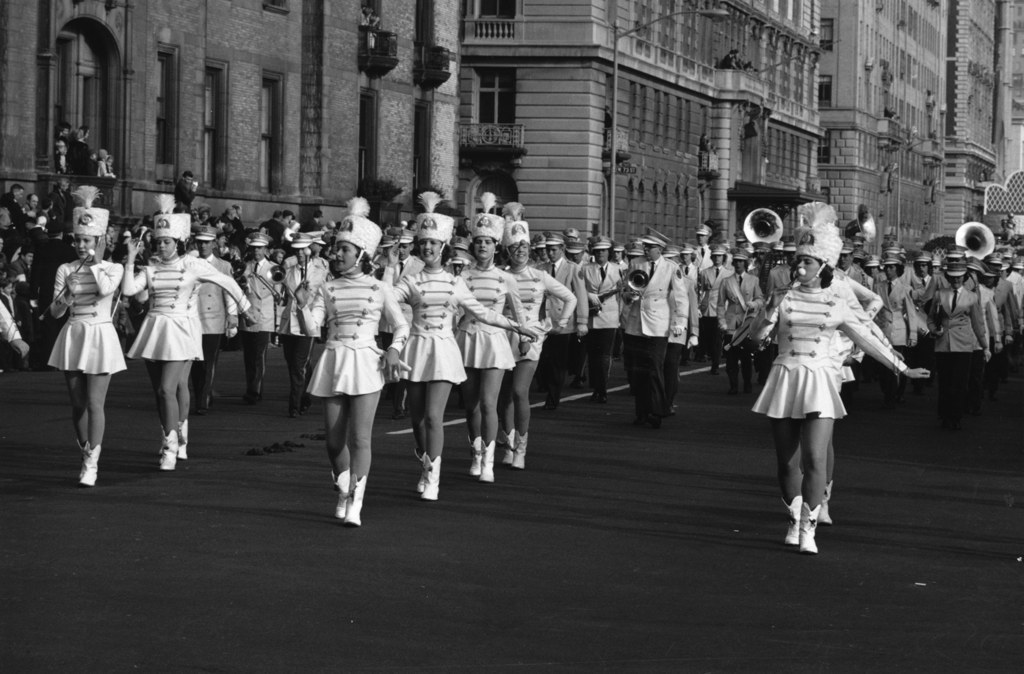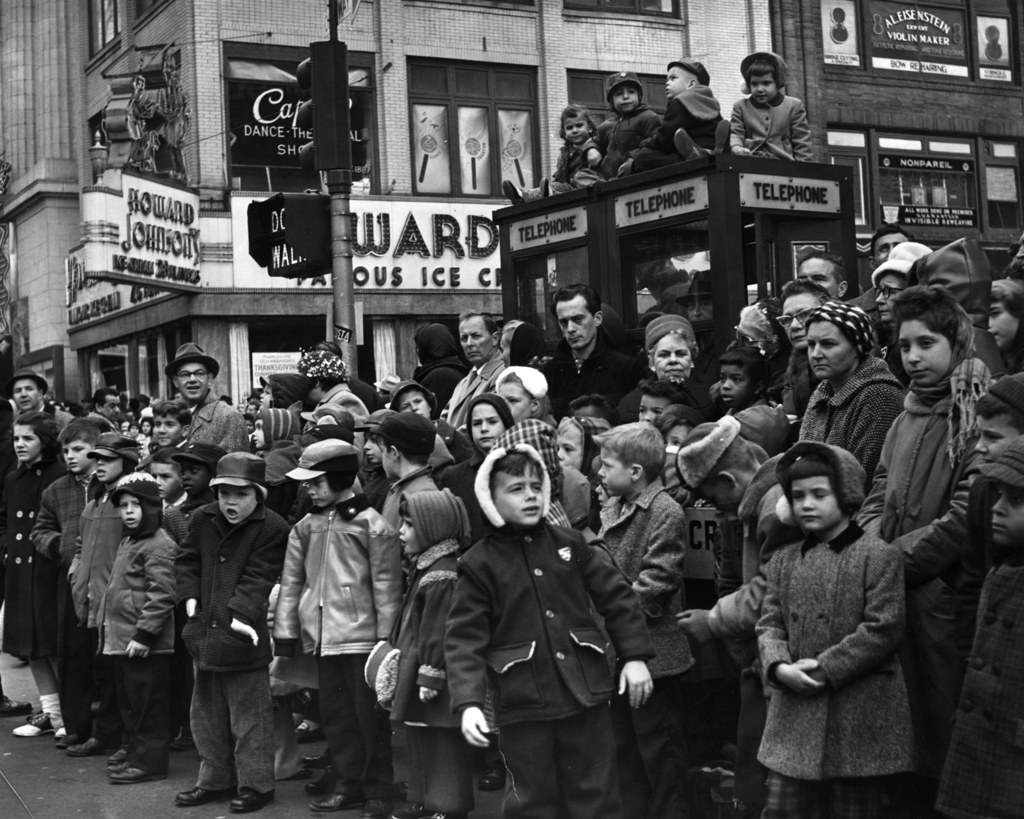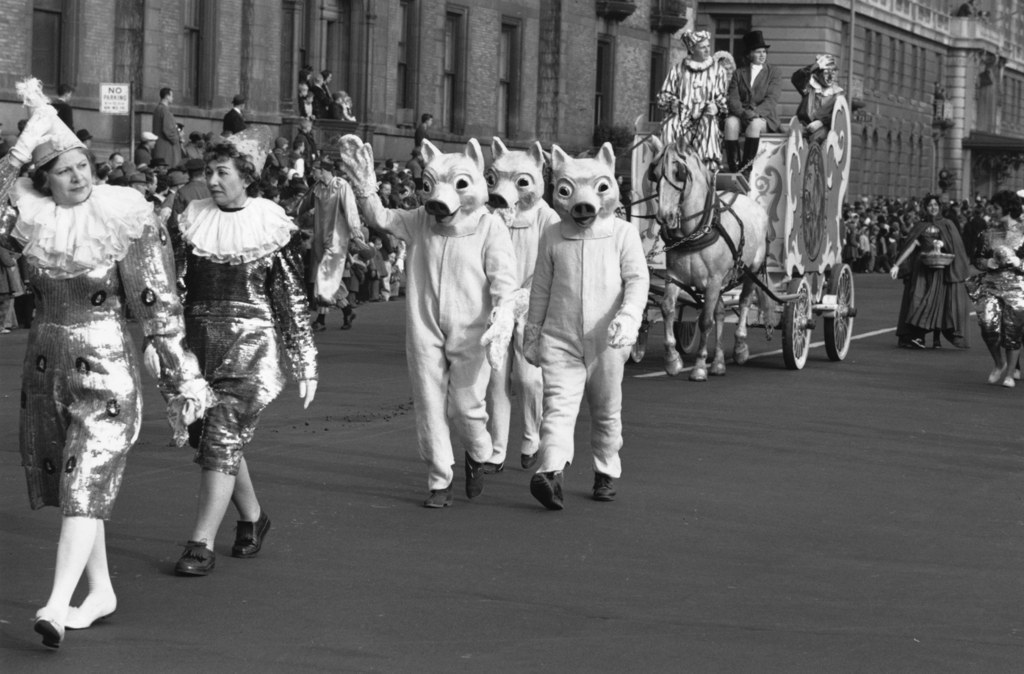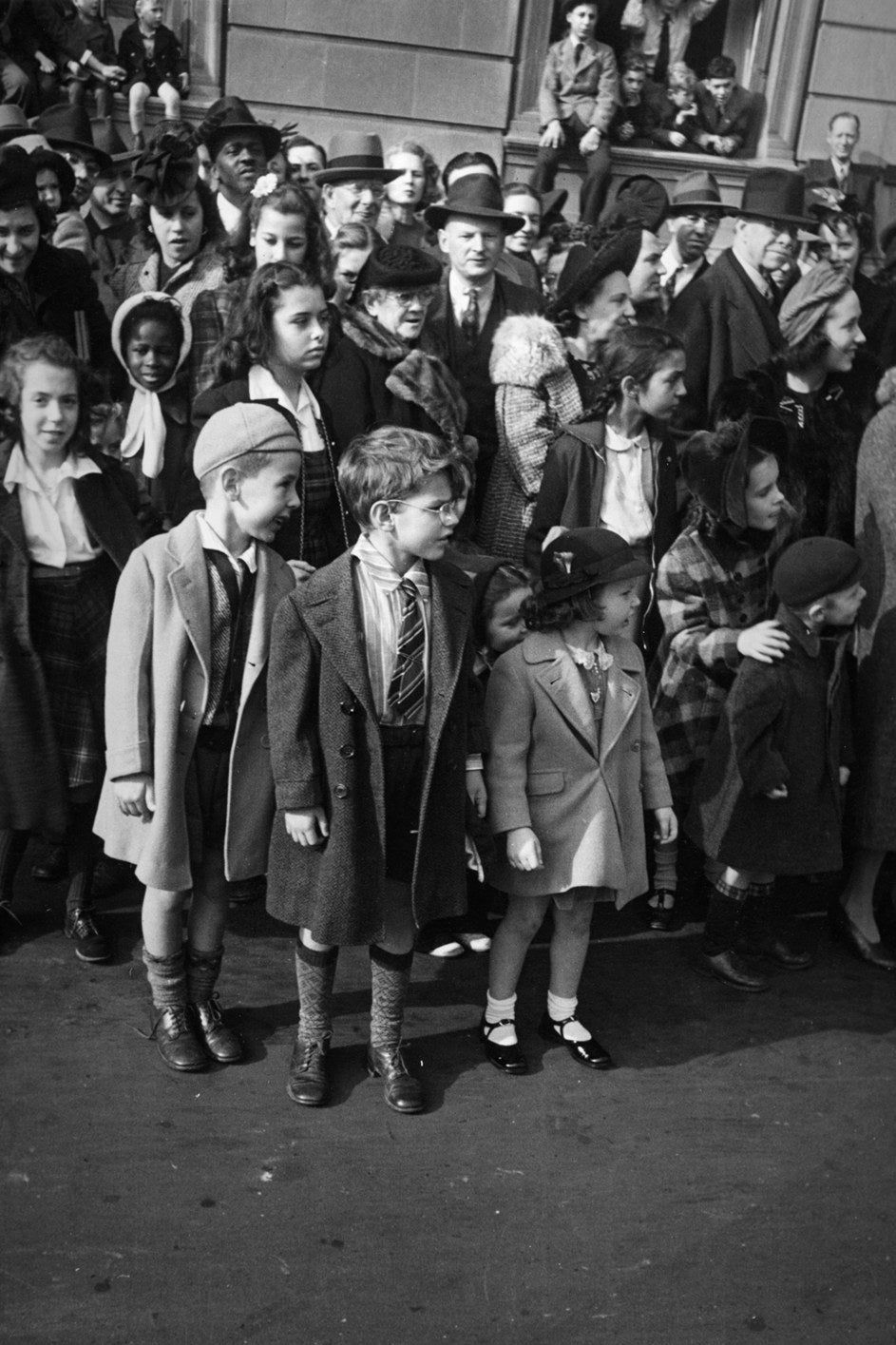 Crowds at a Thanksgiving Day parade in November 1941 (left). (Photo by FPG/Archive Photos/Getty Images)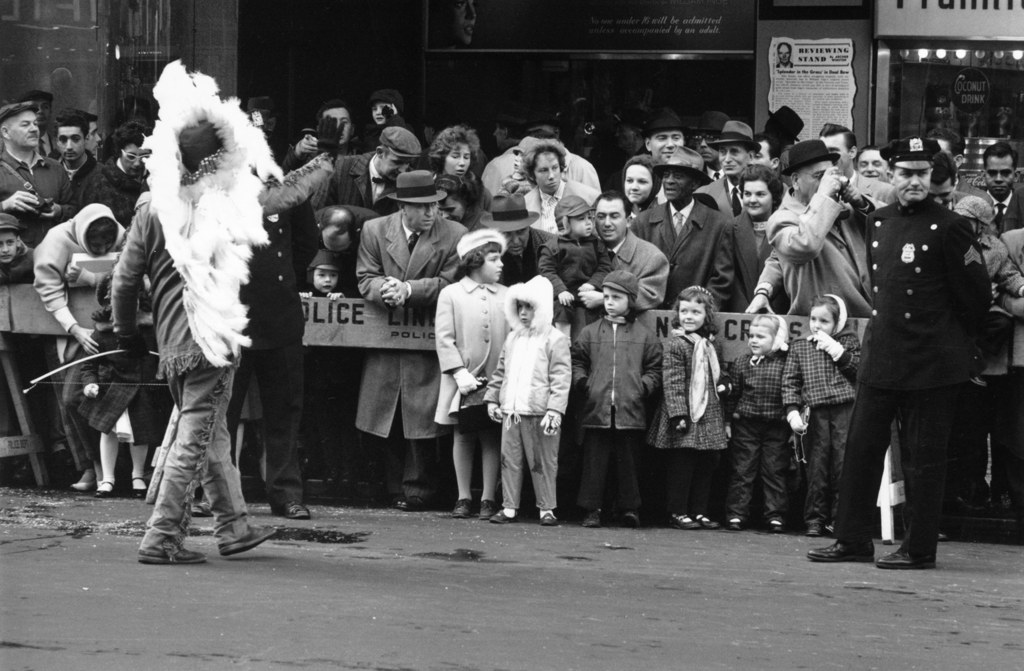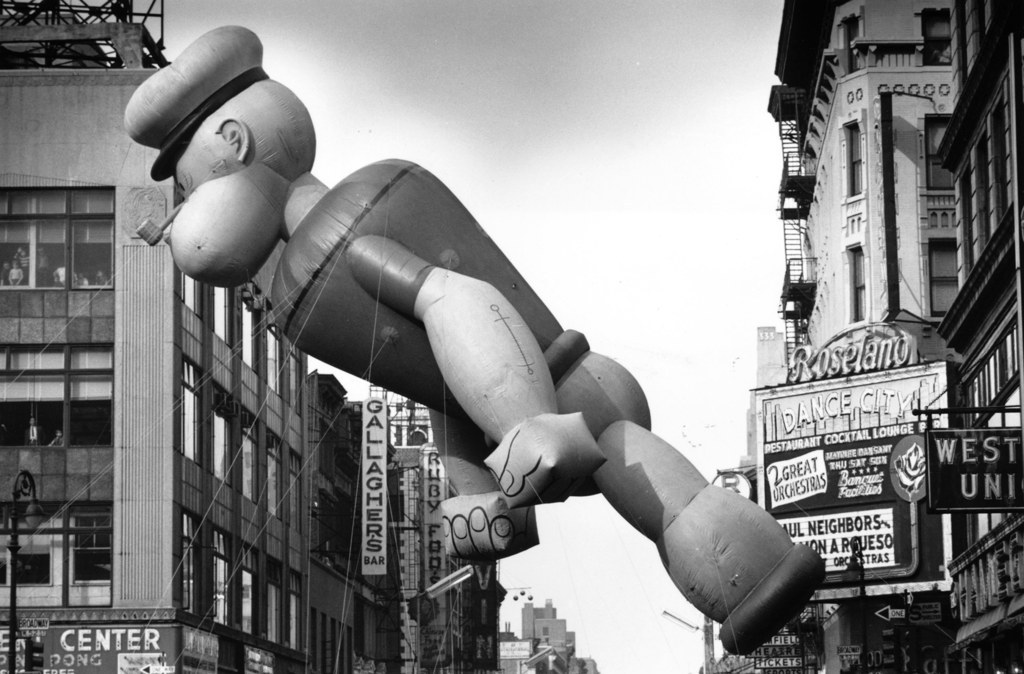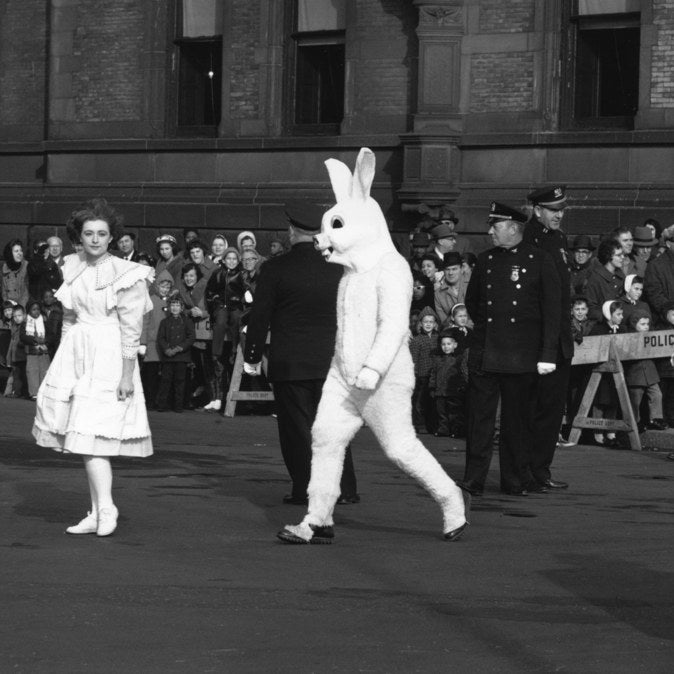 Alice and the White Rabbit are also included in the 1961 parade (left). A little boy waves at the passing floats during the 1961 Thanksgiving Day Parade (right).