New York's Village Halloween Parade has been an NYC tradition since its beginning in 1974, when a Greenwich Village puppeteer named Ralph Lee started a costumed walk for his children and their friends. Today, the parade draws more than 60,000 participants and around 2 million spectators each year.
Take a look back at the parade's early days in the late '70s and early '80s to see how this event has become a part of New York City's life and culture:
1.
In keeping with Ralph Lee's tradition of artistry, many of the costumes in the parade are handmade and meticulously crafted.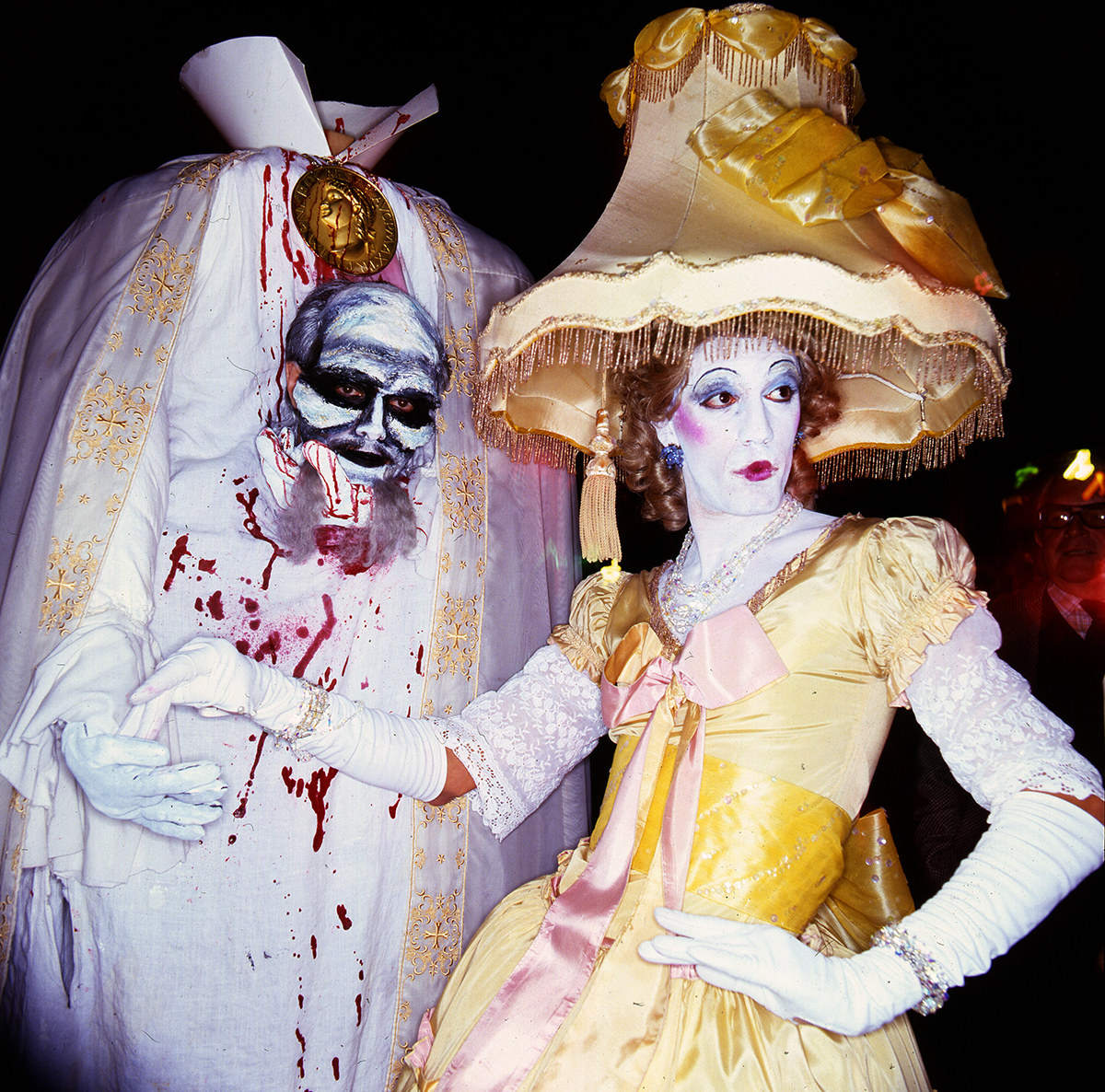 2.
Masked ghouls roam the streets in vibrant splashes of paint, fabric, and papier-mâché.
3.
Like this ghastly, wrinkled face with its menacing eyes and droopy nose...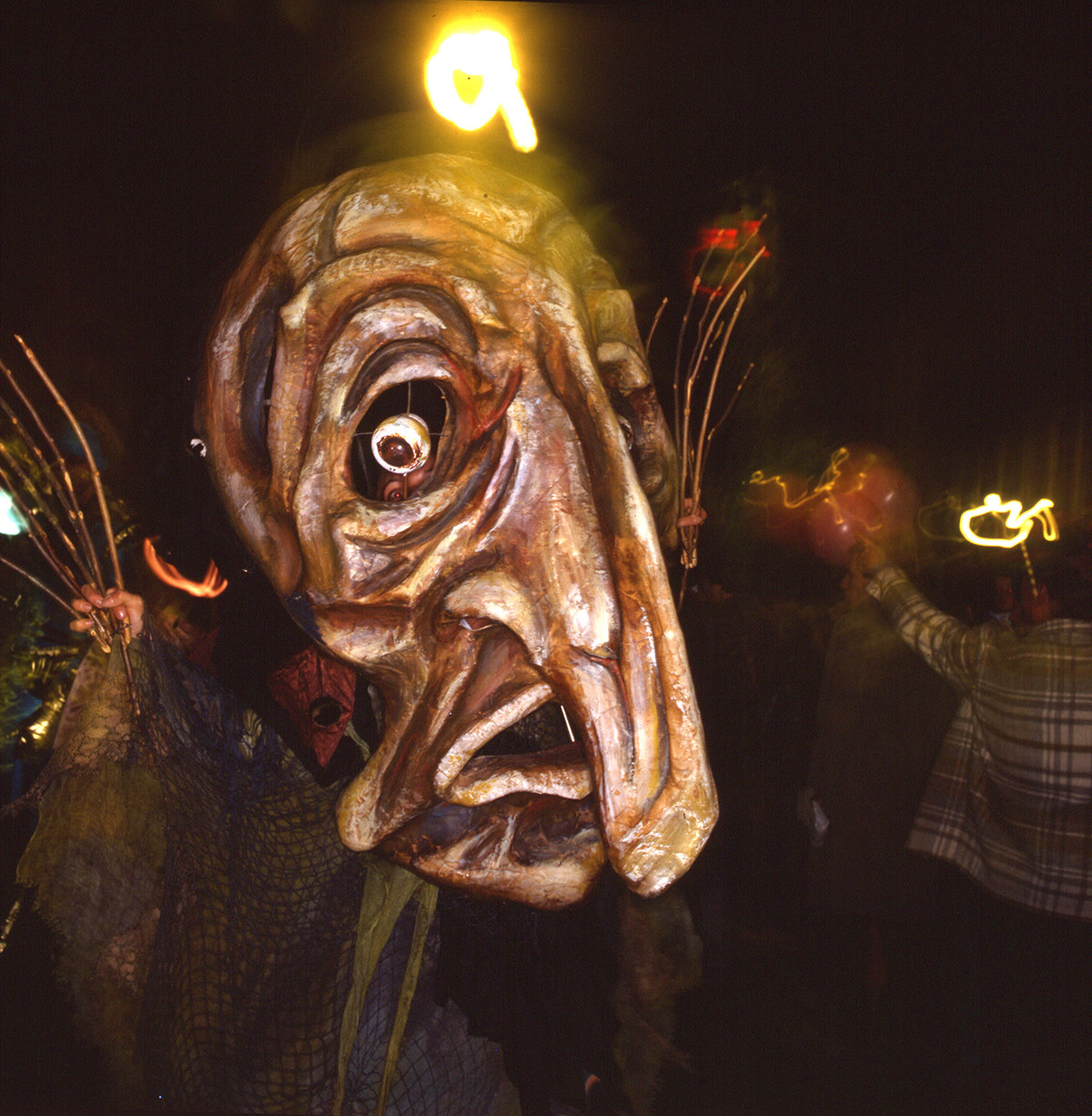 4.
This trio of blind mice out for a night on the town...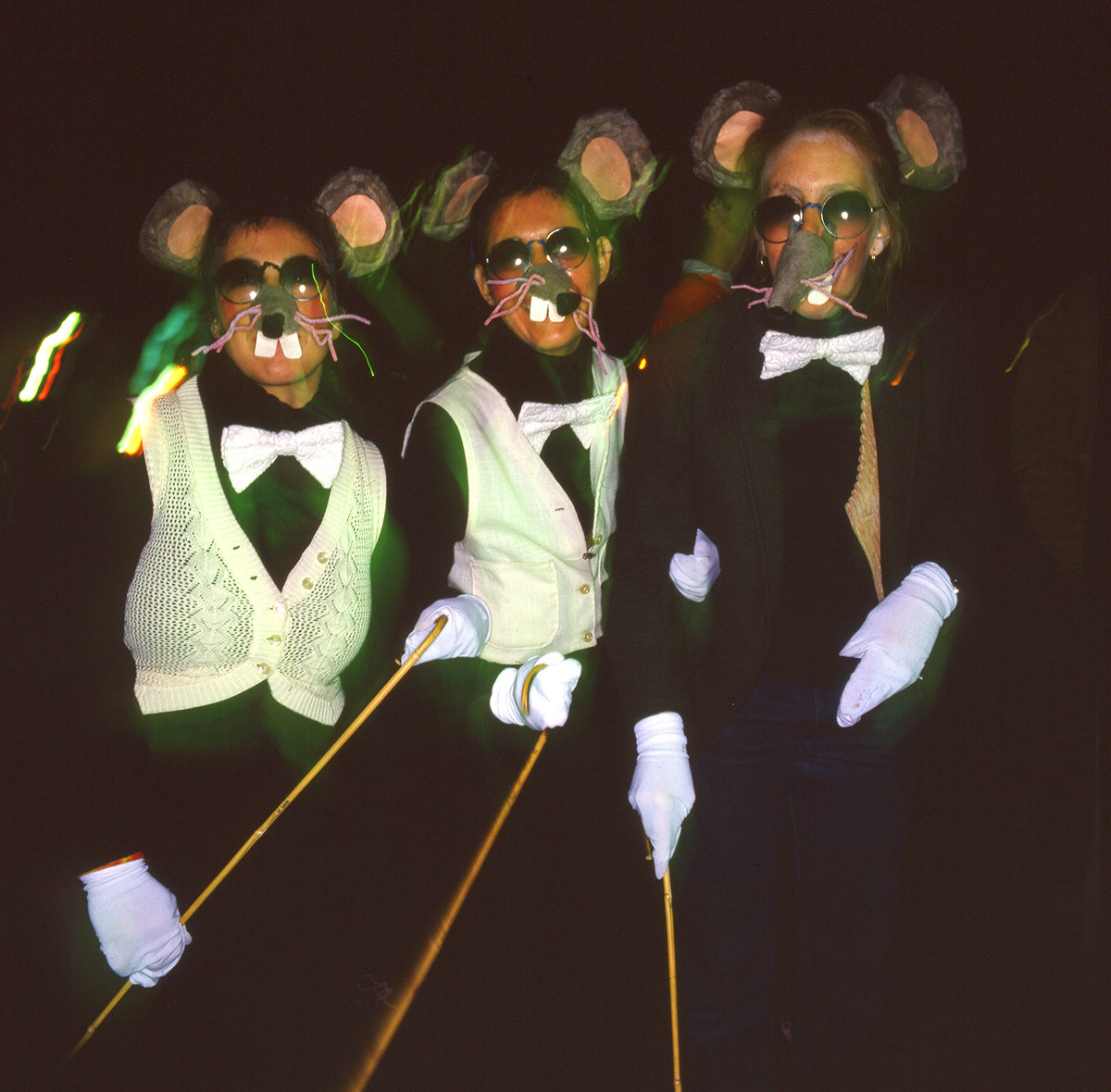 5.
A pair of wicked witches offering a delicious apple for the taking...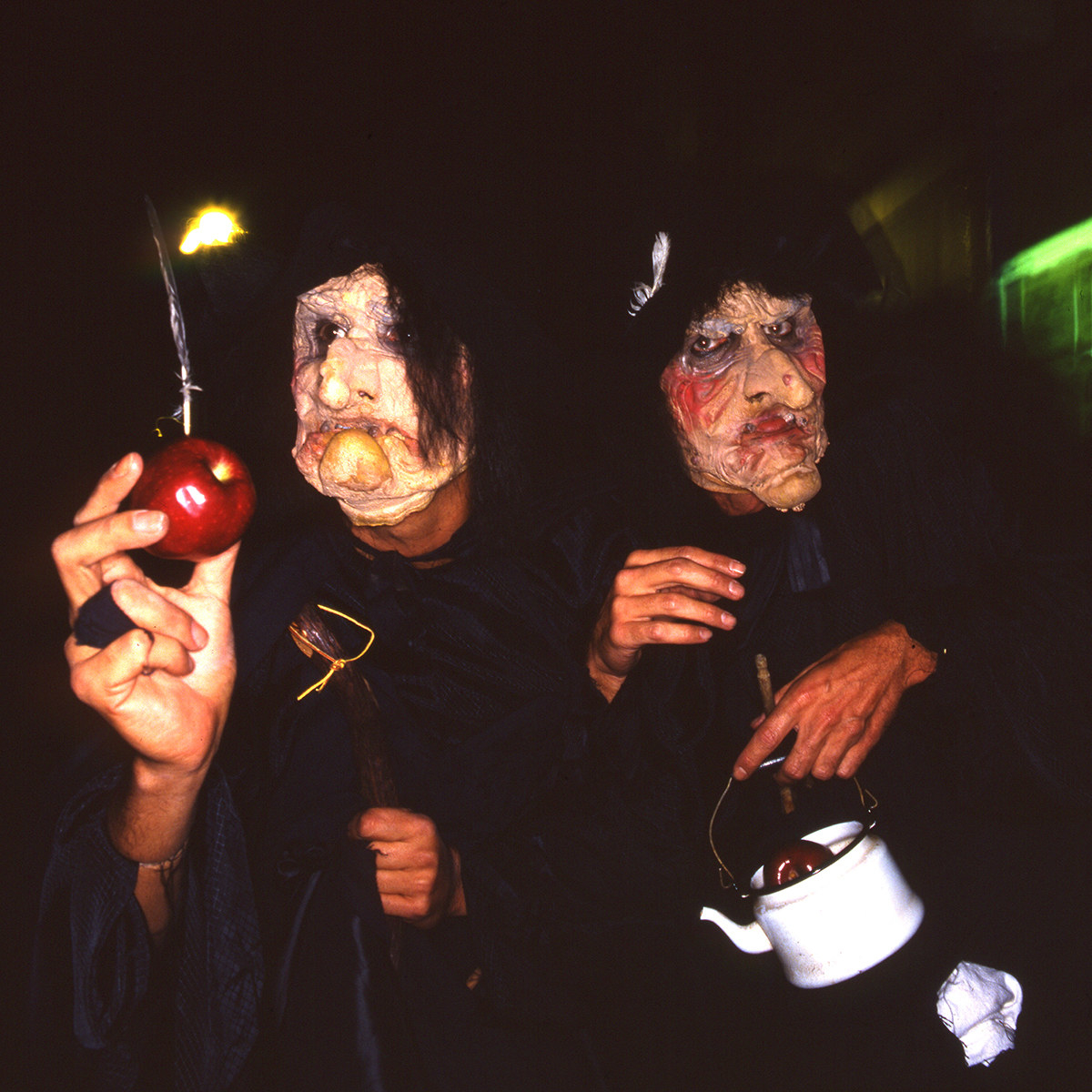 6.
This epic group costume of two eyes and one very large nose (which is also sporting a large nose!).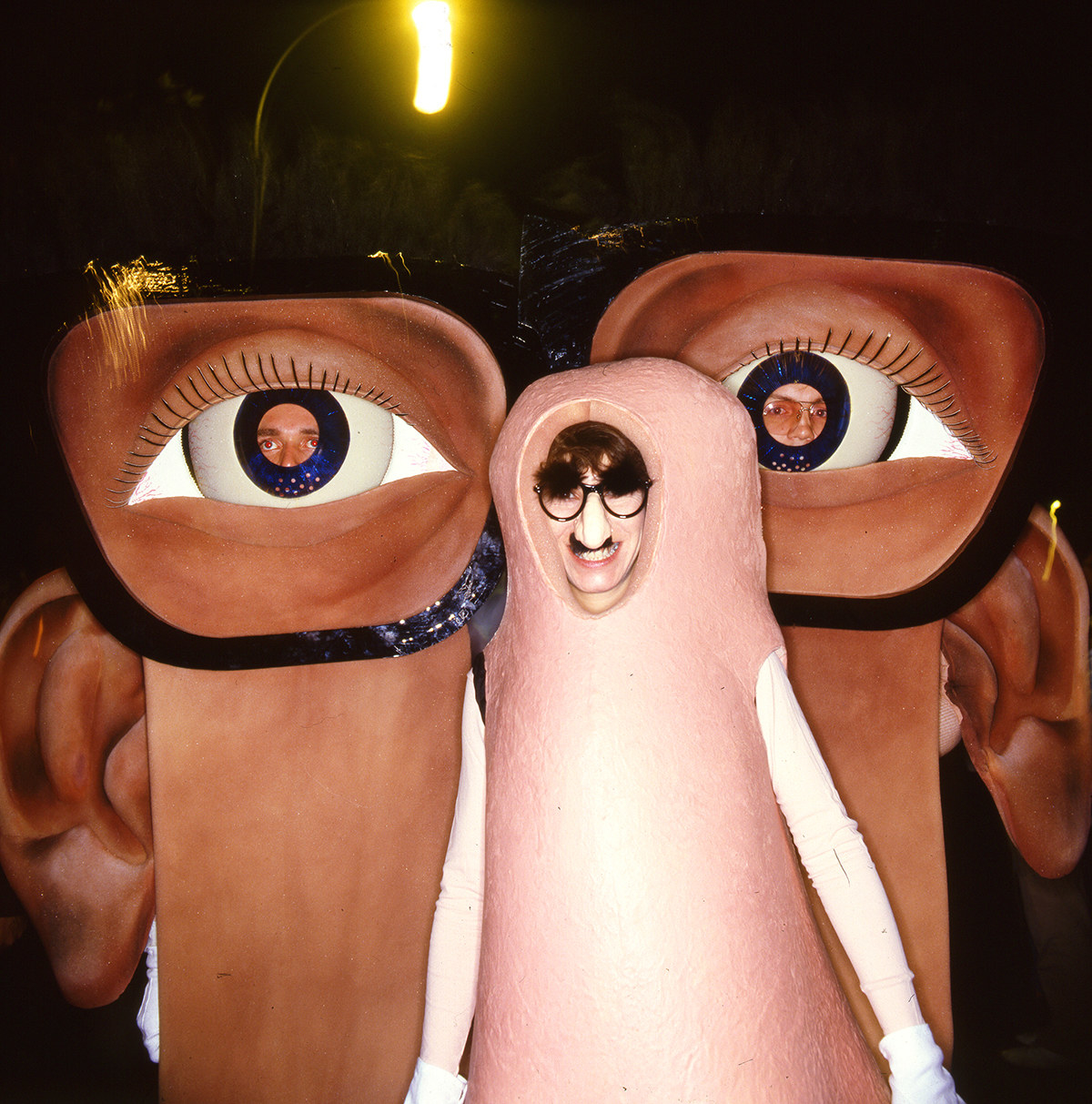 7.
A couple of dandy crows getting into the holiday spirit.
8.
This cosmic face in the moon, who's enjoying the parade with a touch of class.
9.
And this adorable couple costume of a handsy spider and his happy prey.
10.
It's an evening when the grotesque roam...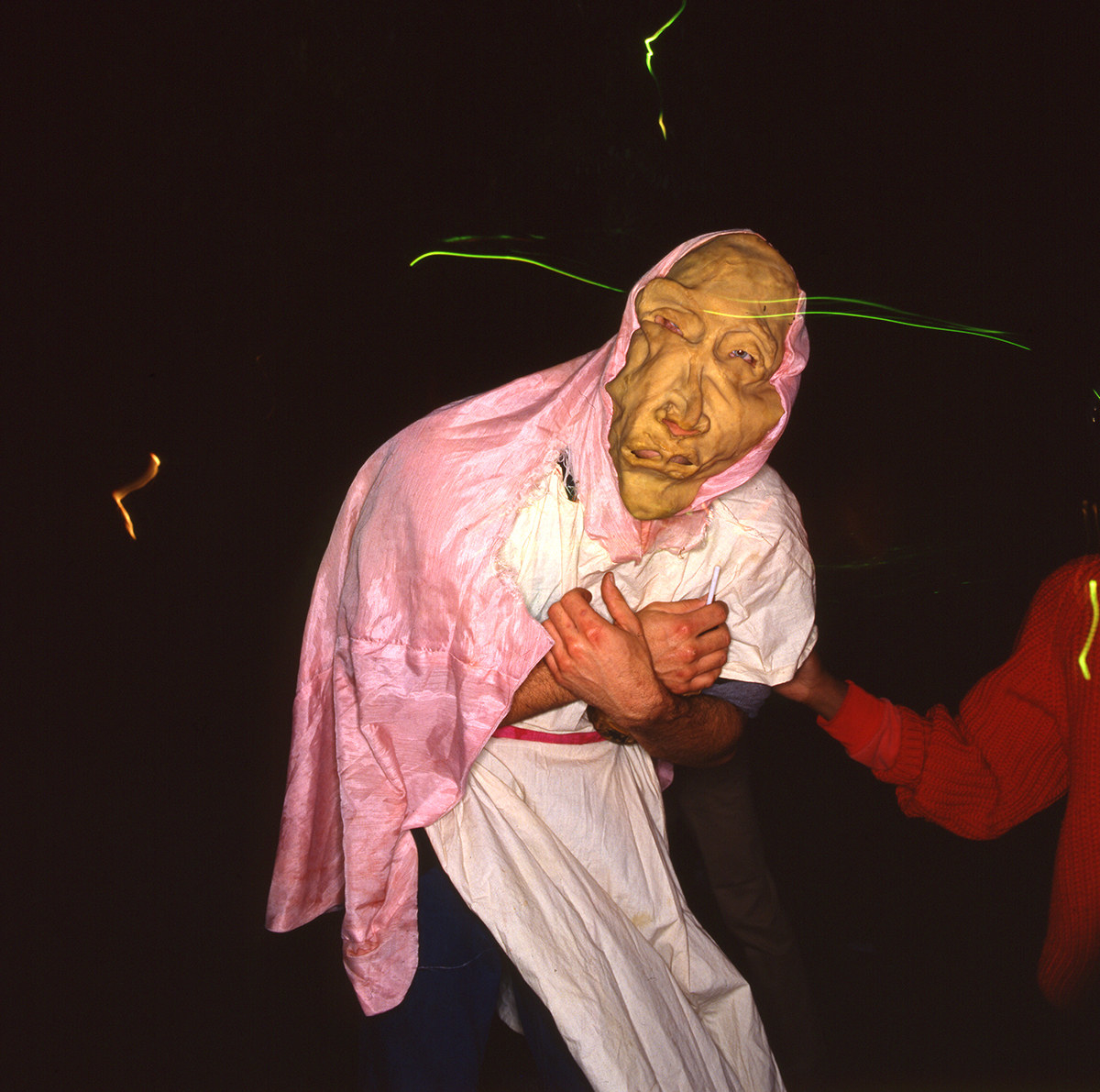 11.
The absurd dance and revel in the streets...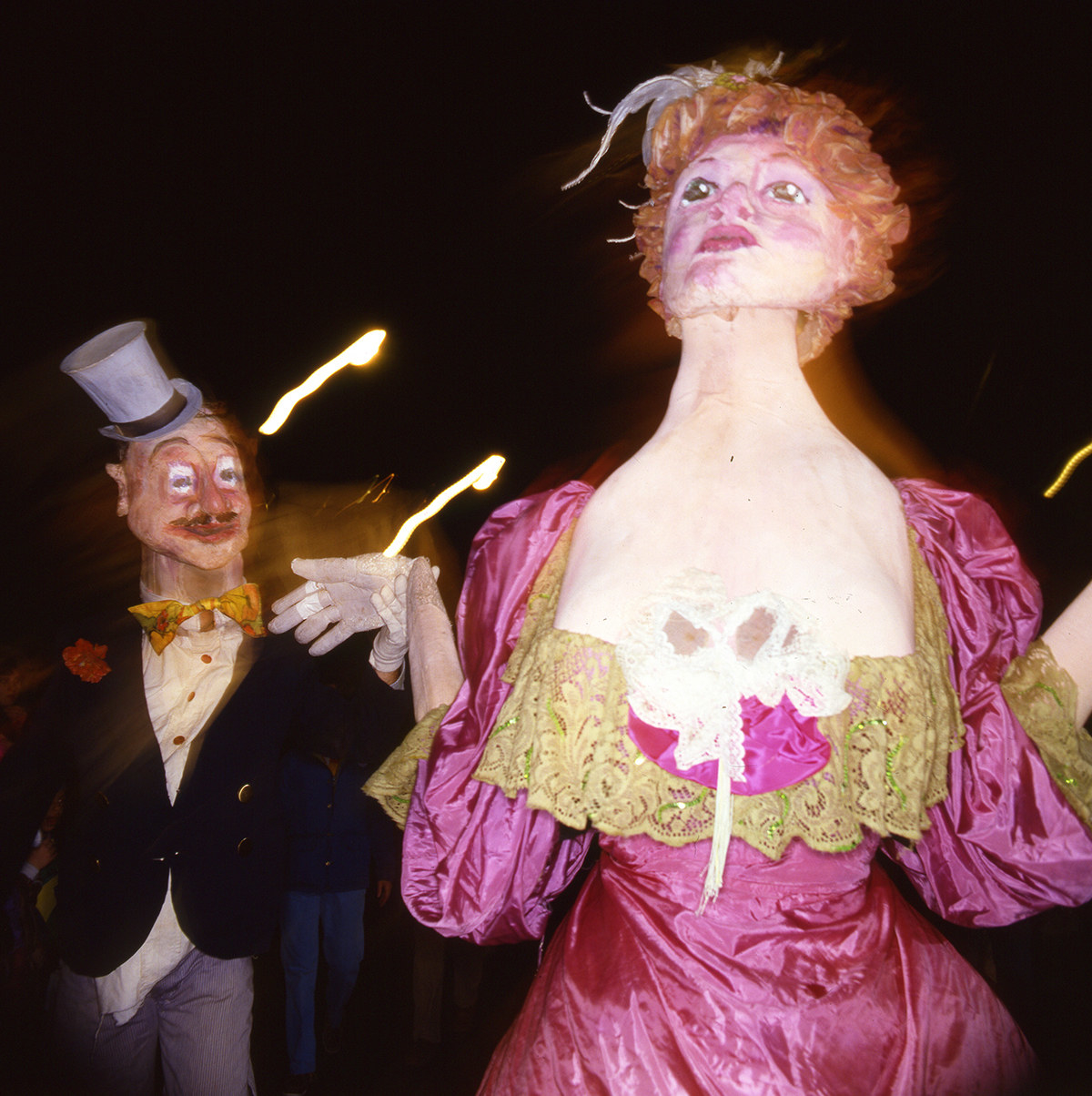 12.
The devilish find comfort in the frights and screams...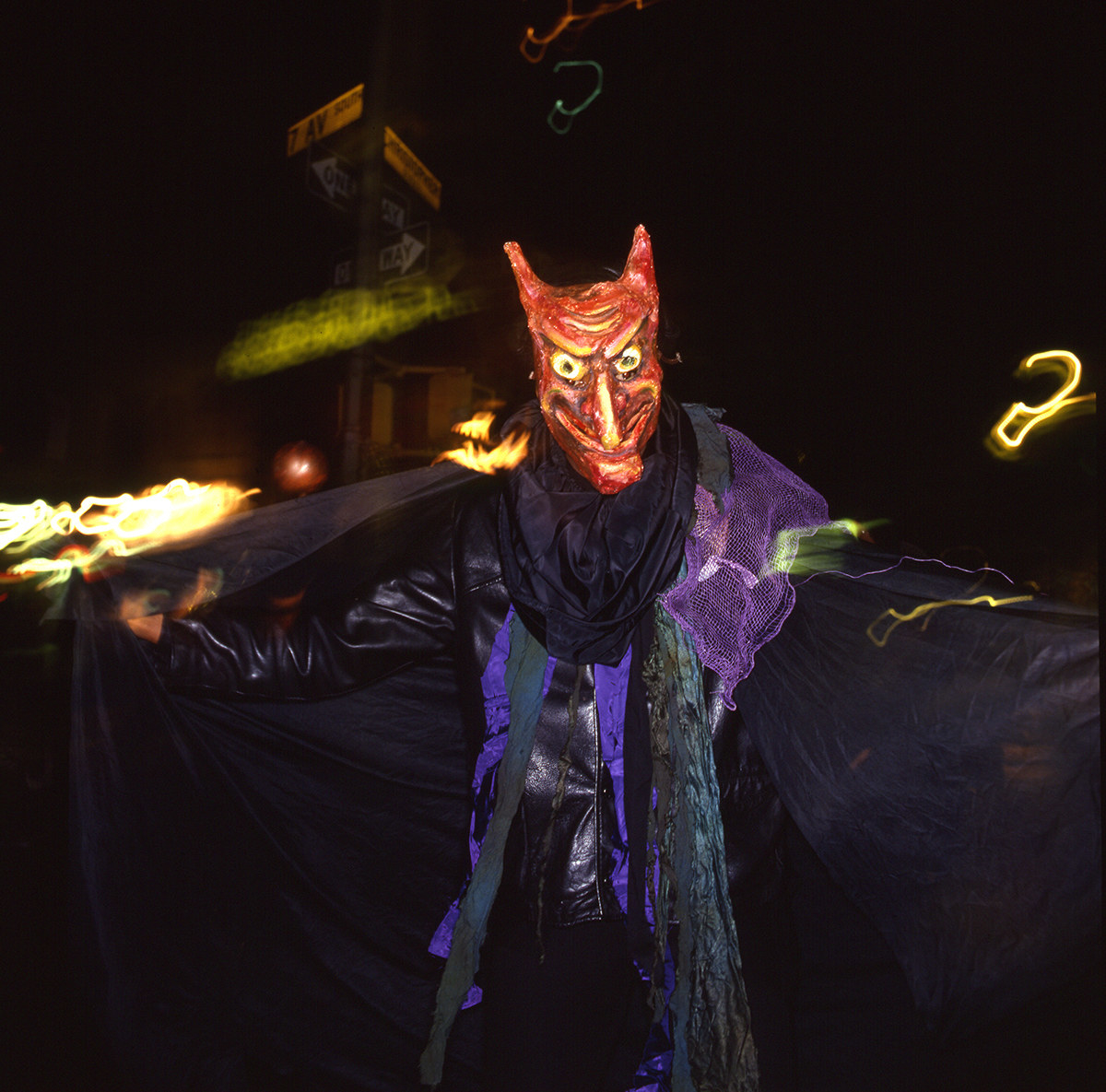 13.
The sinister frolic with their fangs baring and blood dripping...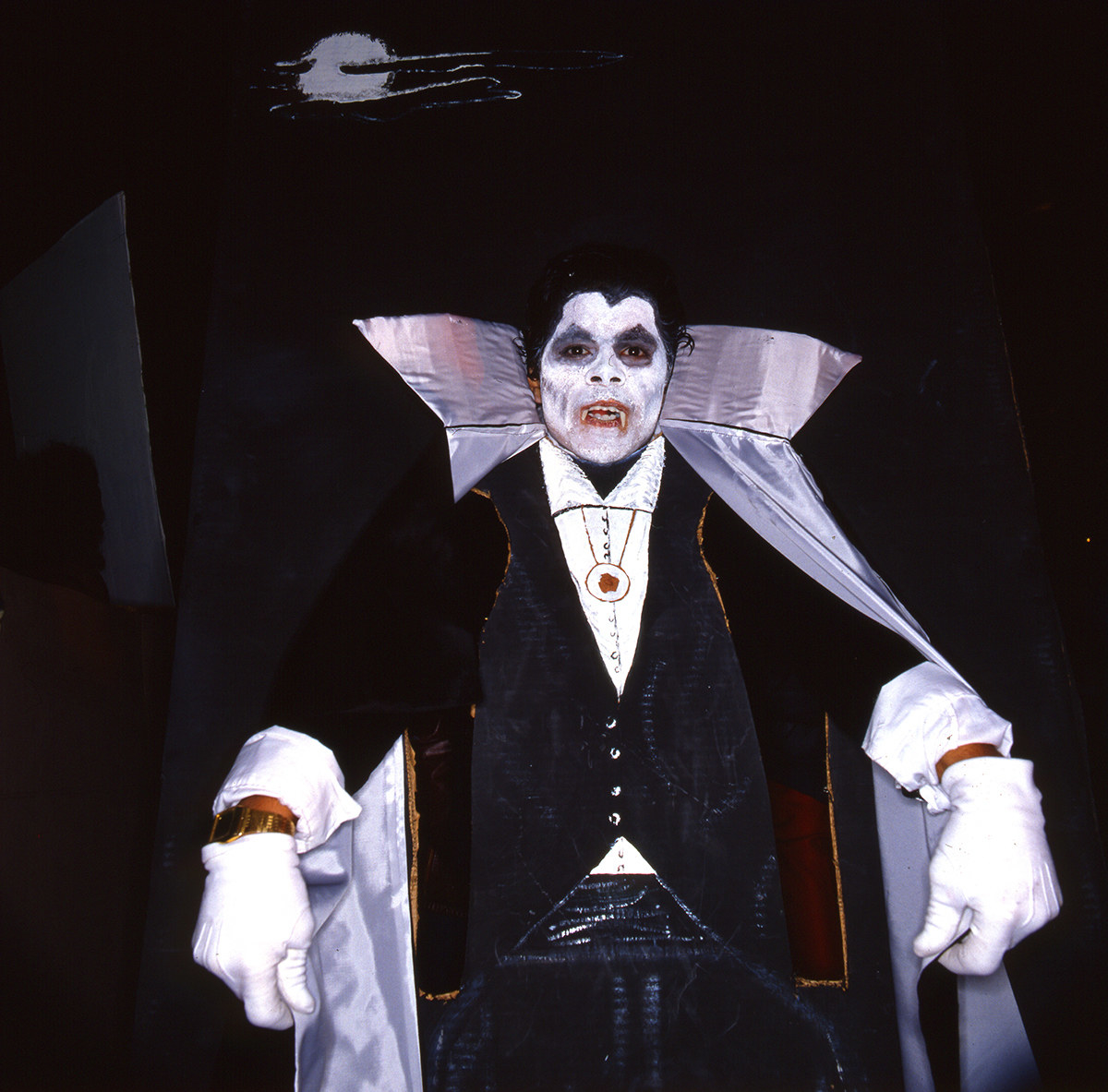 14.
And the pranksters relish in the easy laughs and buffoonery.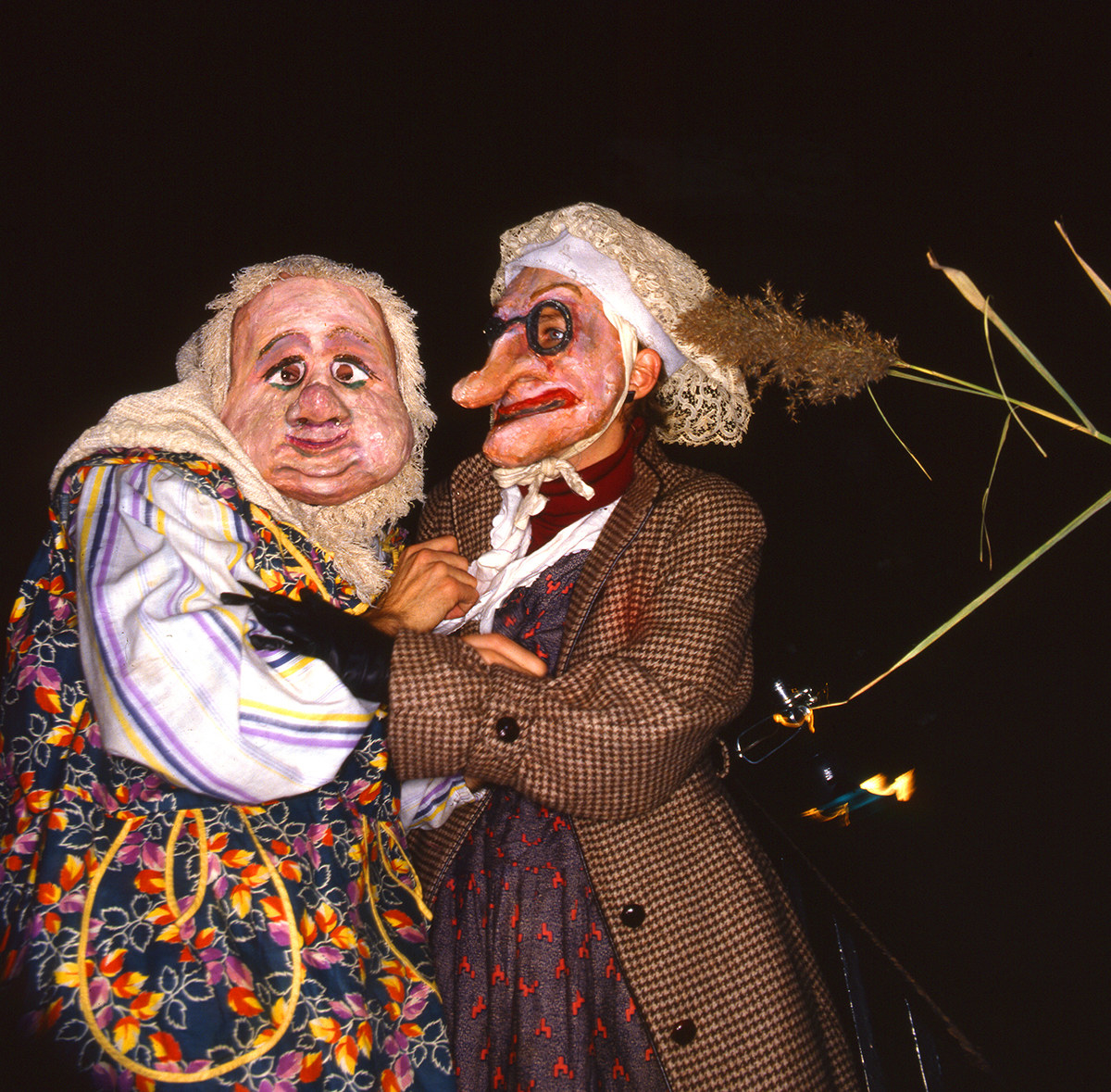 15.
But don't forget: It's not uncommon to catch a glimpse of your worst fear roaming the streets.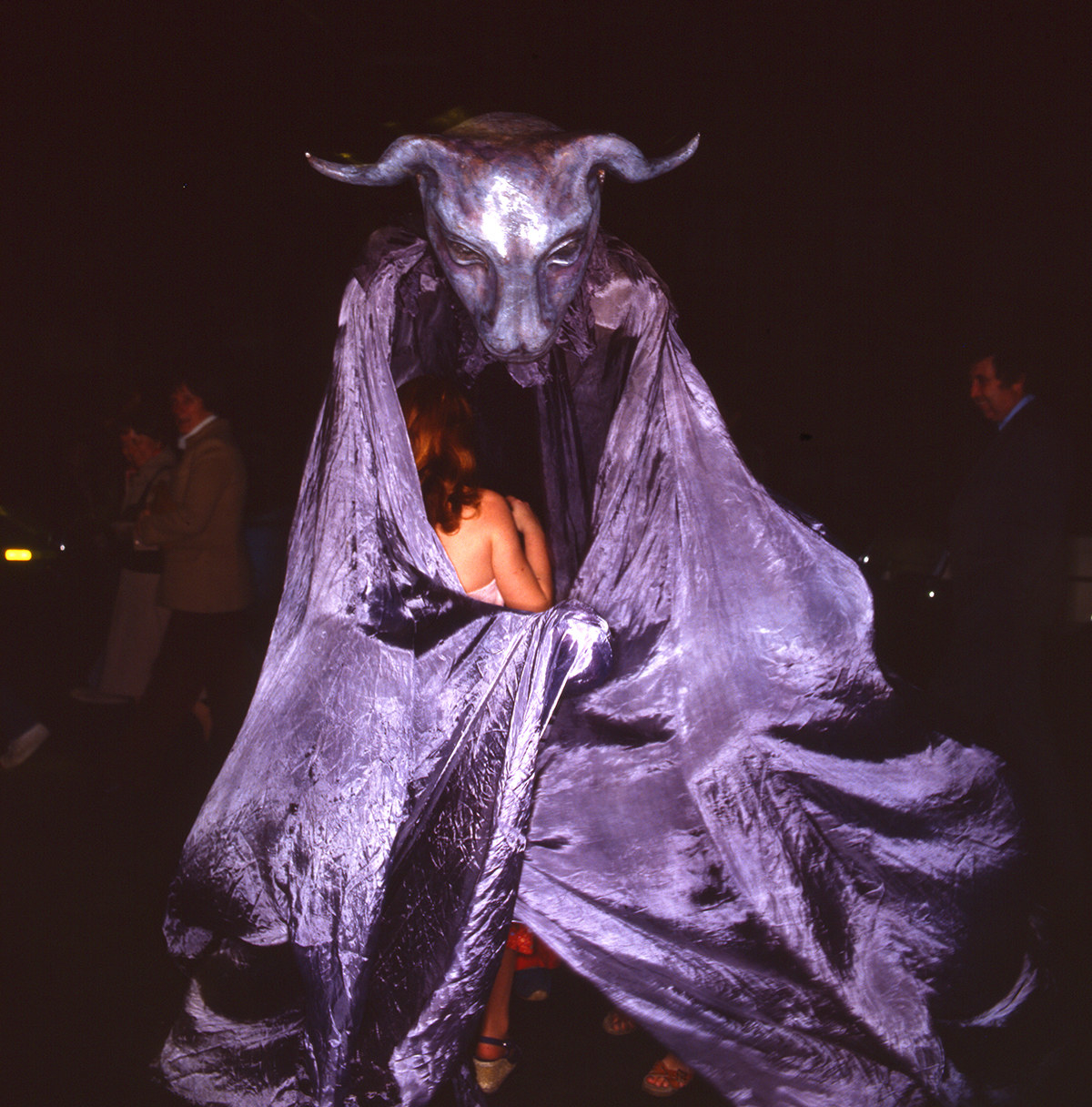 16.
Like a masked phantom lingering in the shadows...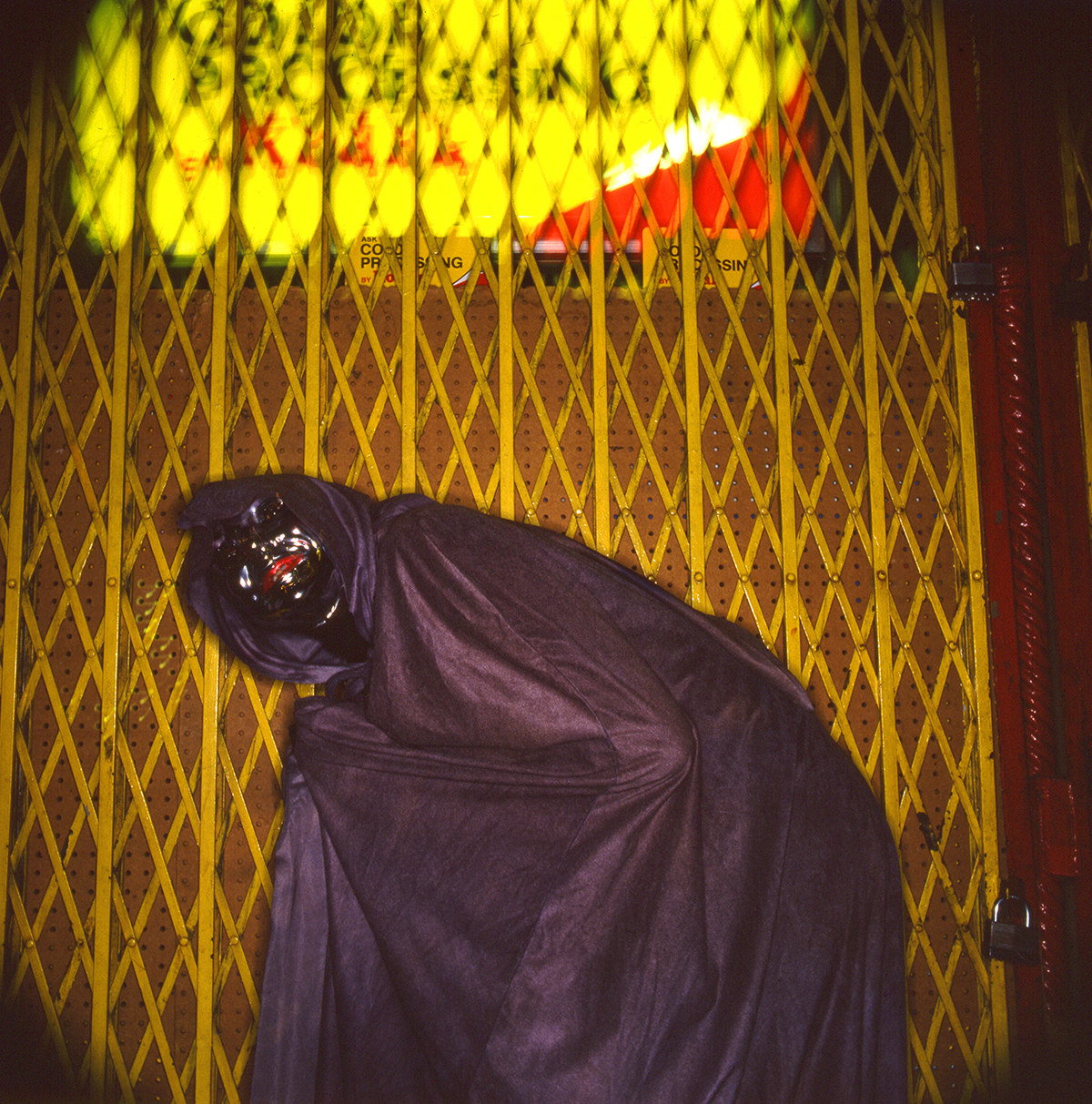 17.
Or a little blood sucker who's all out of candy and prowling for a quick treat!
See more pictures of New York's Village Halloween Parade at Getty Images.
Looks like there are no comments yet.
Be the first to comment!