This year, a record 173,444 entries from 171 countries were submitted to the Sony World Photography Awards, the world's largest photography competition of its kind.
Their stunning works will be showcased in an exhibition at London's Somerset House, from April 24–May 10.
Here are the winners of this year's competition:
2015 Open Competition Winners
Antony Crossfield, U.K. — "Bomb"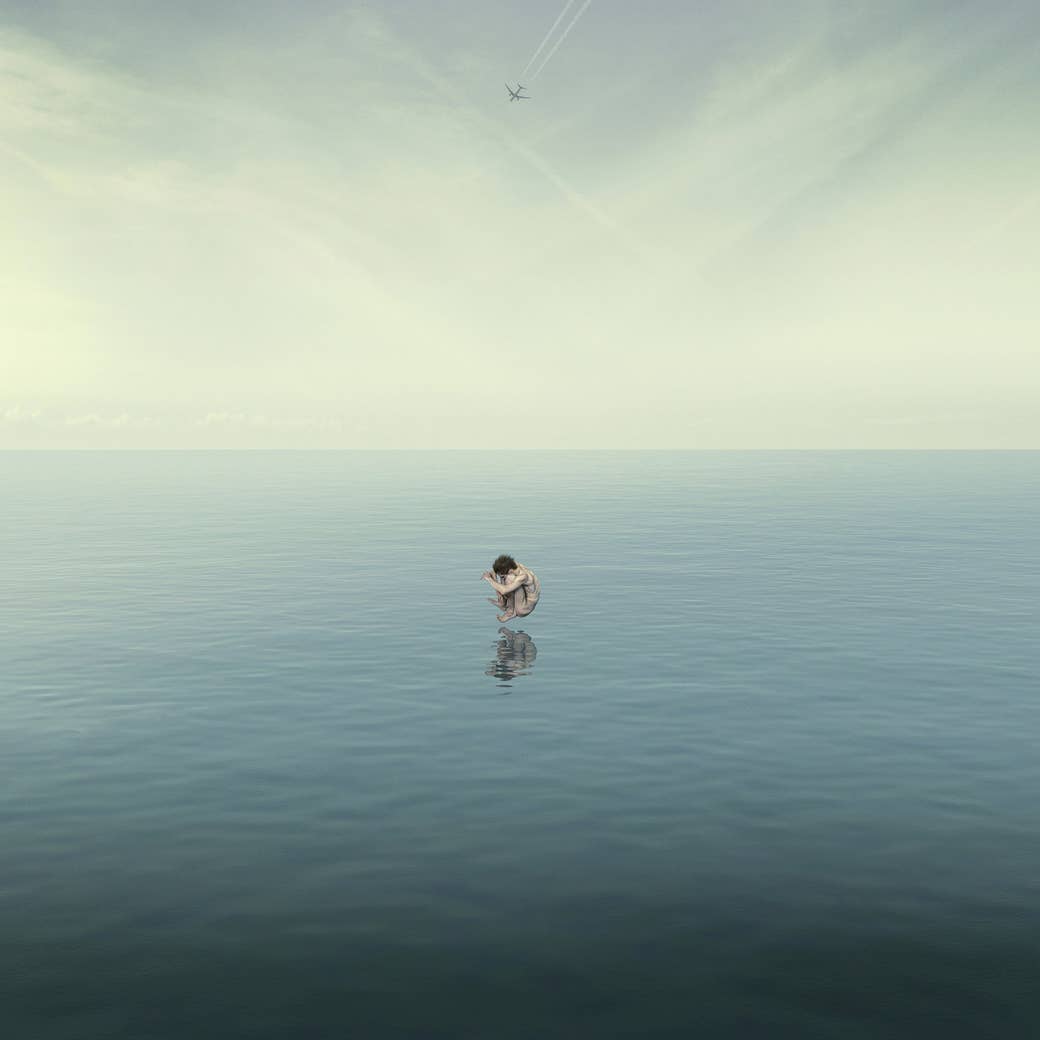 "This image was intended to undermine stereotypes of masculine strength and power. The bomb dive — a metaphor of power and destruction — is revealed as ineffectual and pointless posturing, a tiny gesture in the face of wider forces."
—Antony Crossfield
Yasen Georgiev, Bulgaria — "Winter dream"
"I was on a skiing holiday with friends in Borovets. The last night before we left I was looking out of my hotel room and dreaming of staying few more days. That's how I made this amazing landscape, which truly illustrates my winter dream."
—Yasen Georgiev
Jaime Massieu Marcos, Spain — "Suspended animation"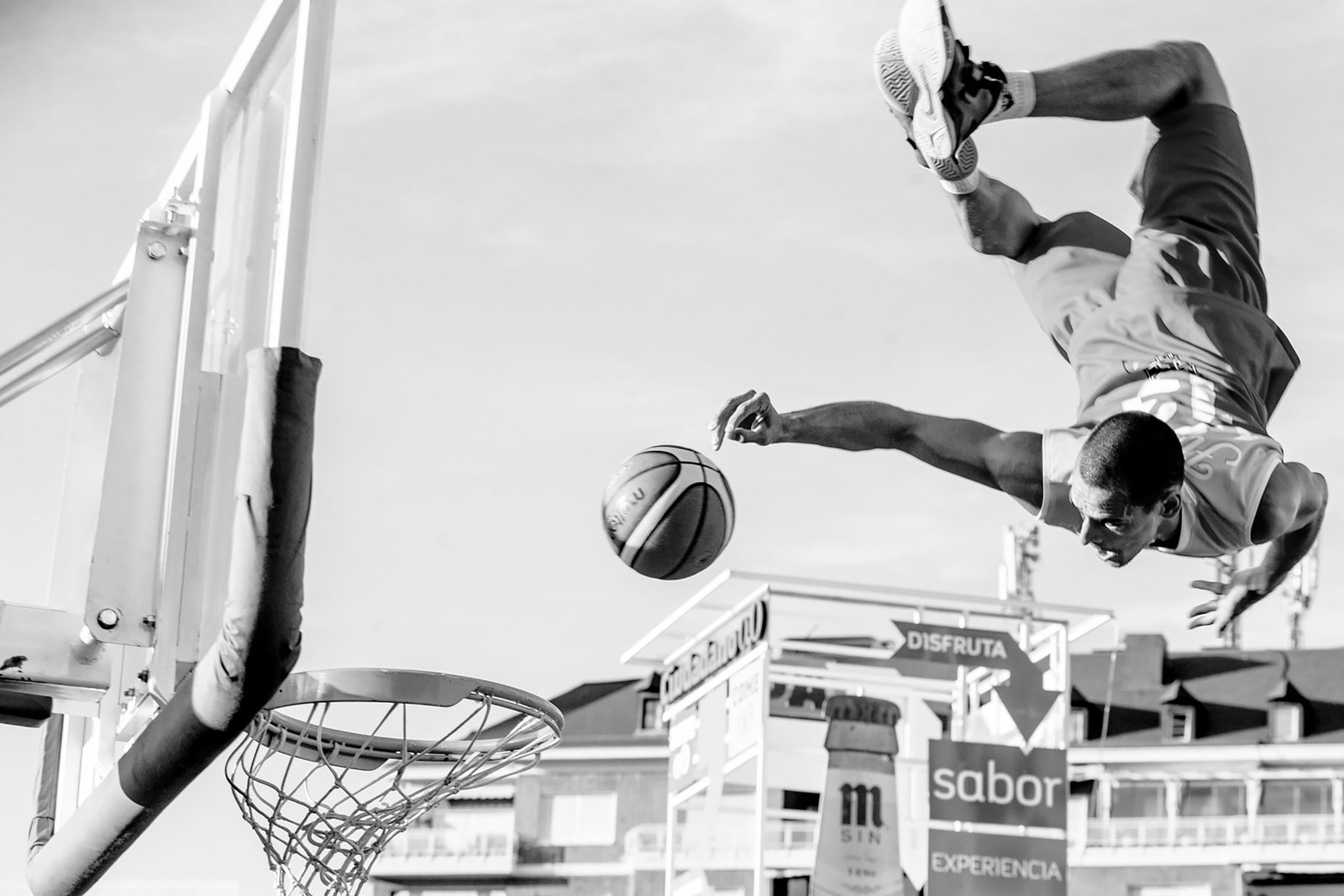 "I had been working 17 days in a row making a video of the Basketball World Cup in Madrid, so I only had my wide-angle lens for the video. Luckily, I saw a guy I knew with a 70-200 lens. I asked him if I could borrow the lens, and all I had to do was press the button."
—Jaime Massieu Marcos
Armin Appel, Germany — "Schoolyard"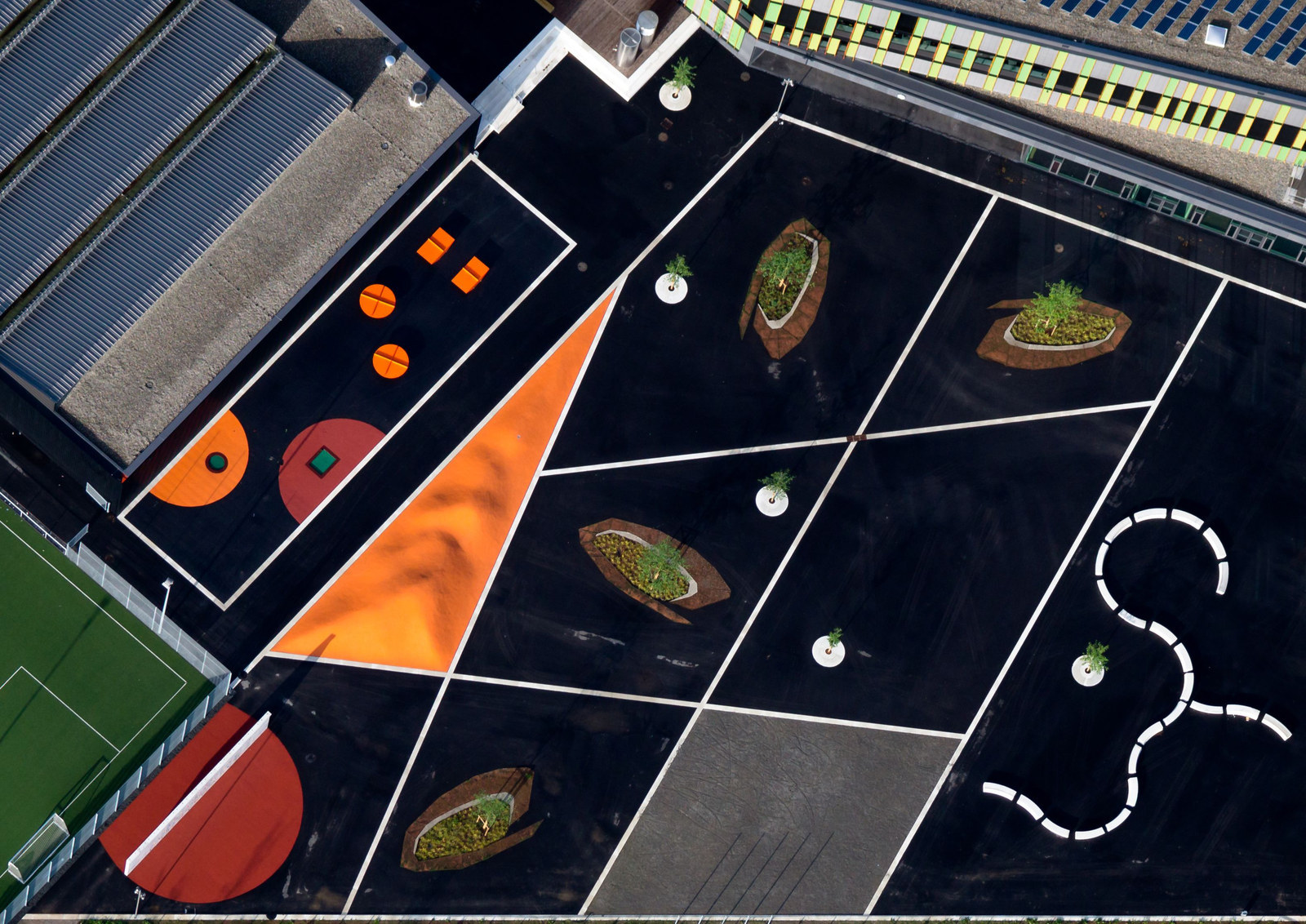 "I took this image while paragliding over Räumliches Bildungszentrum, in Biberach an der Riss. I took five flights between 2013–2014 trying to get the perfect shot, with perfect contrast and shadows, until I finally got it this morning in May 2014."
—Armin Appel
Wilson Lee, Hong Kong — "Happiness"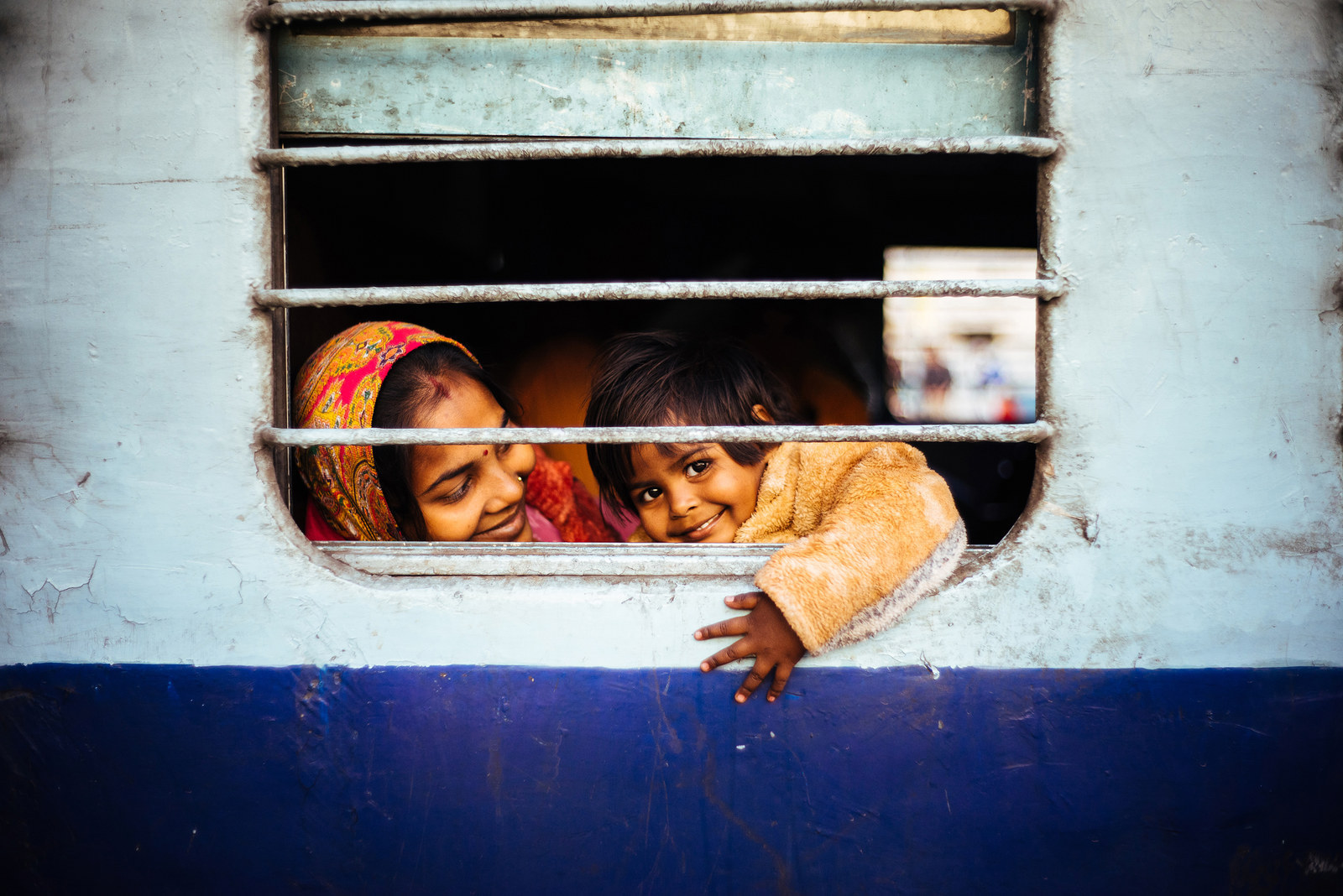 "Simplicity is happiness. I took this photo at a train station in Jaipur when I was traveling in India last year. Wandering around the platform, I attempted to capture the atmosphere before the train's departure."
—Wilson Lee
Norman Quinn, UK — "Perfect Symmetry"
"The two great yellow-painted gantry cranes Samson and Goliath have become icons of Belfast, dominating not just Queen's Island but the entire city skyline. The image itself was taken during sunrise on a particularly wet day by lying flat in a puddle as low as possible to the ground."
—Norman Quinn
Antoine Weis, Switzerland — "Wildlife in the city"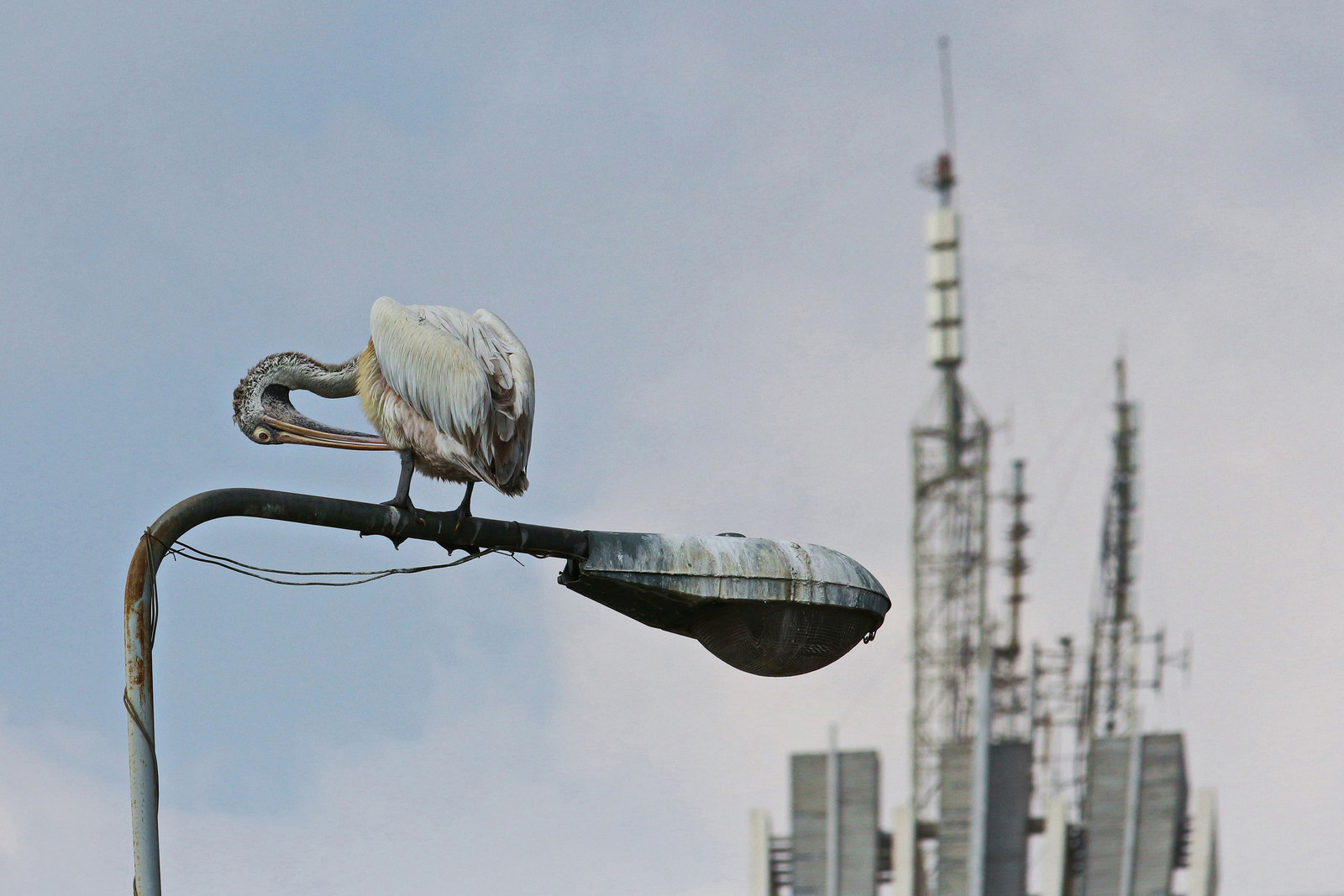 "The image depicts a gray pelican in front of a city skyline element. The shot was taken in Colombo (capital of Sri Lanka) at the end of a three-week trip through the island's national parks and rainforests."
—Antoine Weis
Héctor Muñoz Huerta, Mexico — "Quetzalcoatl"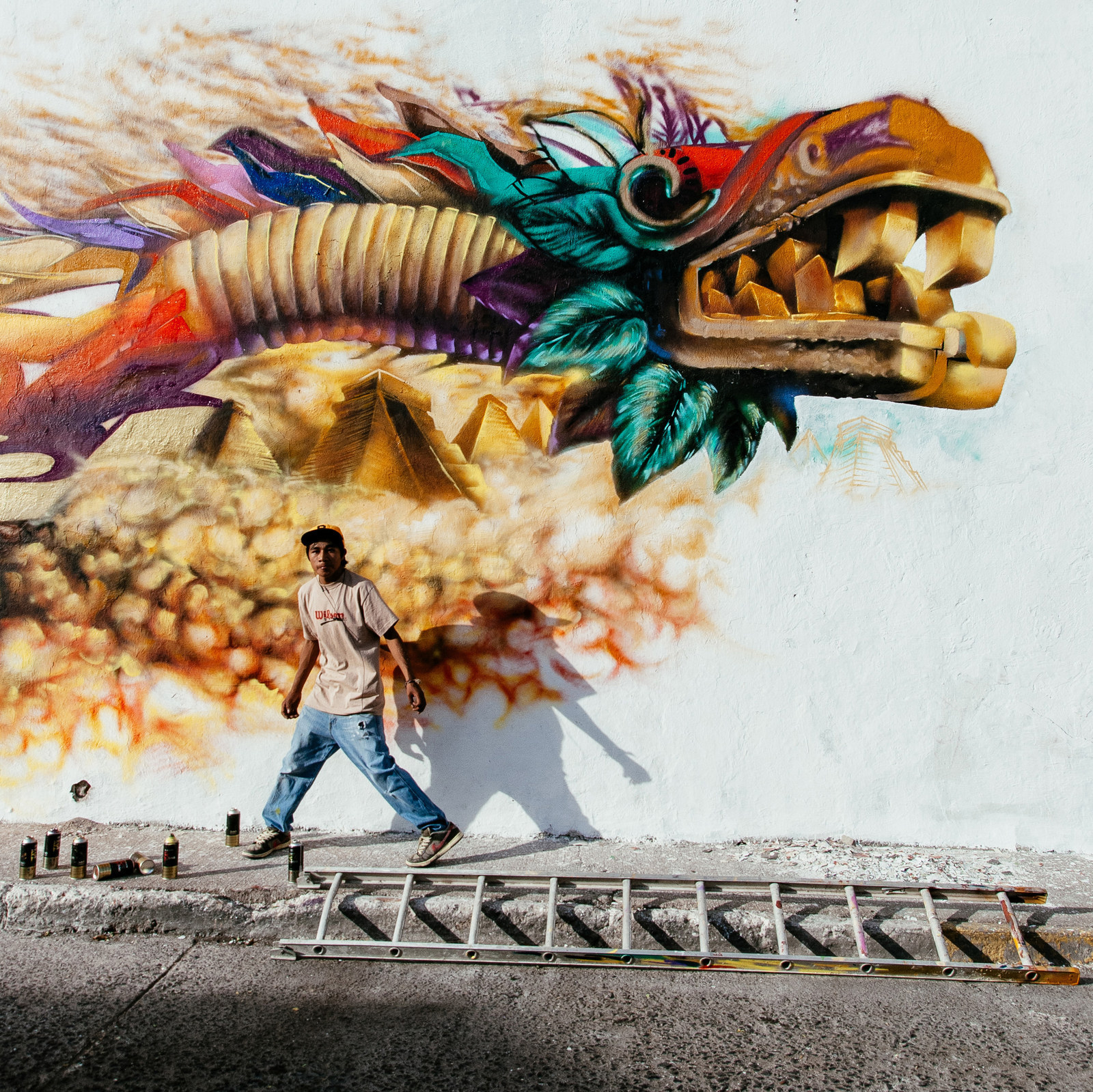 "Last year I was heading downtown and found these graffiti artists working on a large mural which I had spotted a few days before. These boys are very talented and have been replacing ugly, tag-patched walls with murals in the surroundings of the San Gregorio neighborhood for some years."
—Héctor Muñoz Huerta
Saleh Rozat, Iran — "Don Bohlul from Isfahan"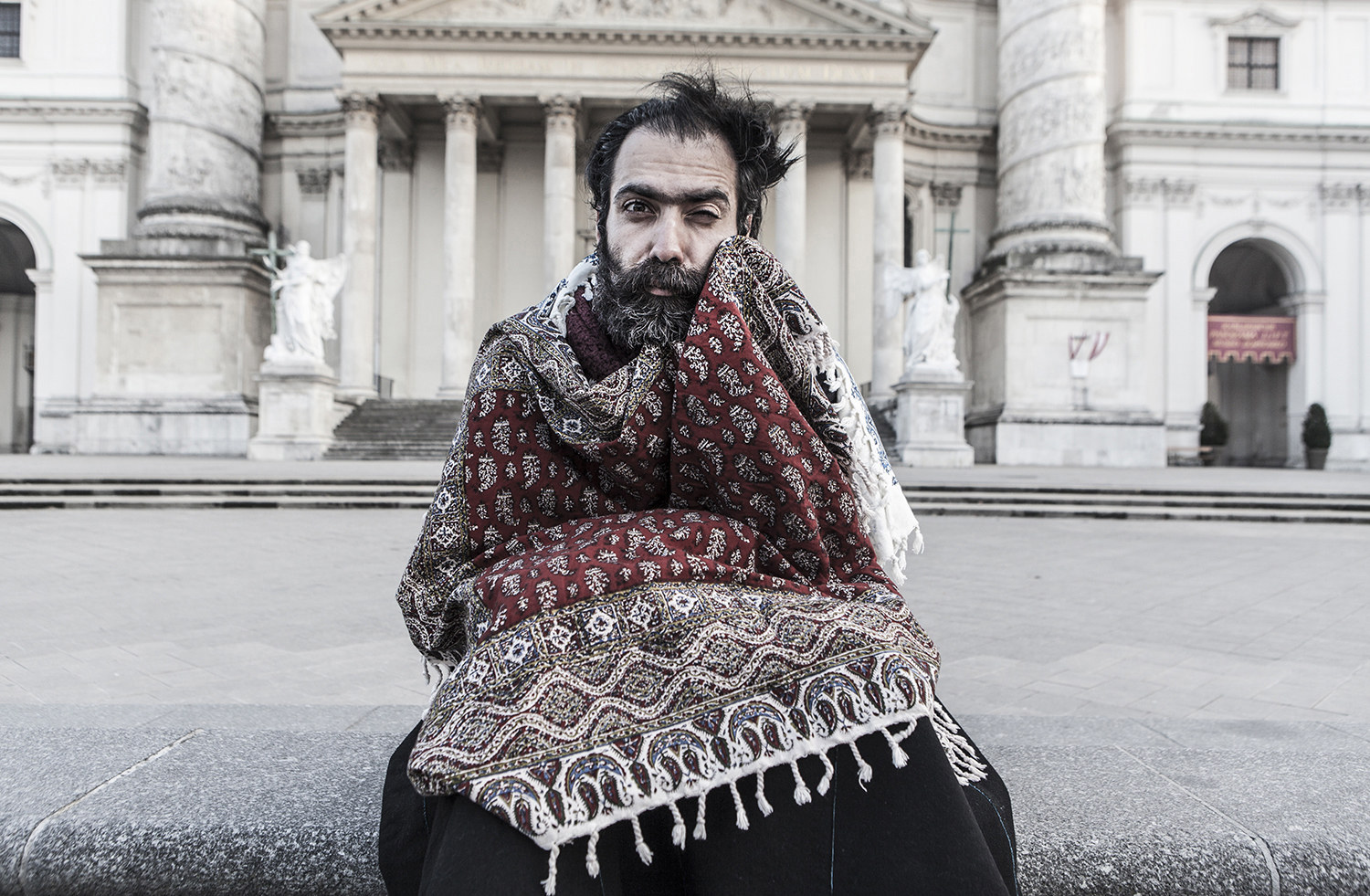 "This photo is taken in front of the old Karls church in downtown Vienna, and depicts a fictional person, Don Bohlul, the Don Quixote of the Orient. Once upon a time in the old city of Esfahan, Don Bohlul was going through the Bazar as he saw the picture of a beautiful blonde Western woman on a soup box. He fell in love with her, sold his horse, and traveled to Vienna in pursuit to find her. In Vienna he was then amazed and wondered…"
—Saleh Rozati
Nick Ng Yeow Kee, Malaysia — "Early Dawn"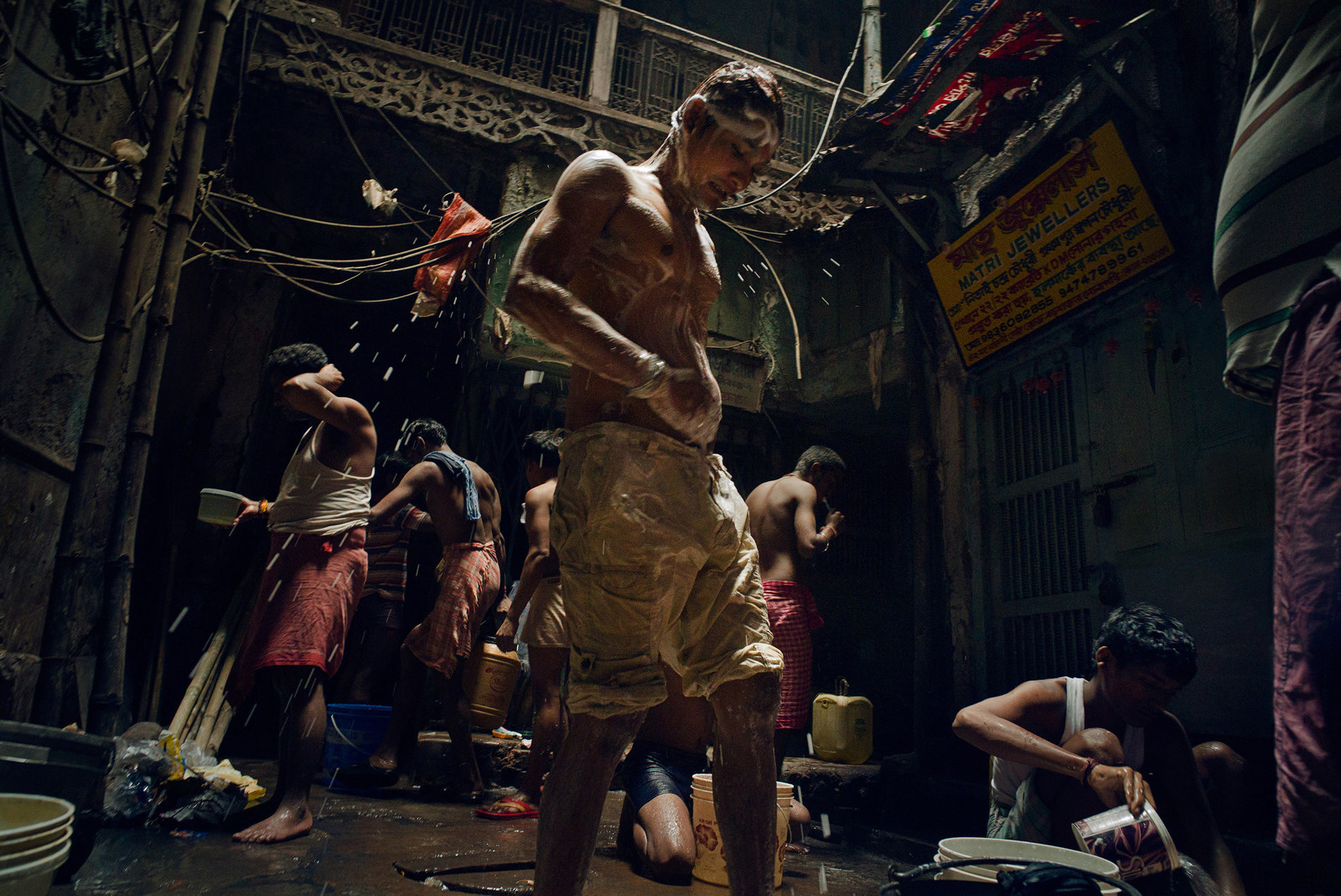 "'Early Dawn' was taken while I was walking along Old Kolkata. Seeing the locals entering an old abandoned shophouse along a row of old buildings, I decided to venture in. The shophouse was an amazing spectacle, with streams of people taking their turns washing themselves as well as their clothes."
—Nick Ng Yeow Kee
2015 Mobile Phone Award Winners
Janos M Schmidt, Hungary — "Nyugati"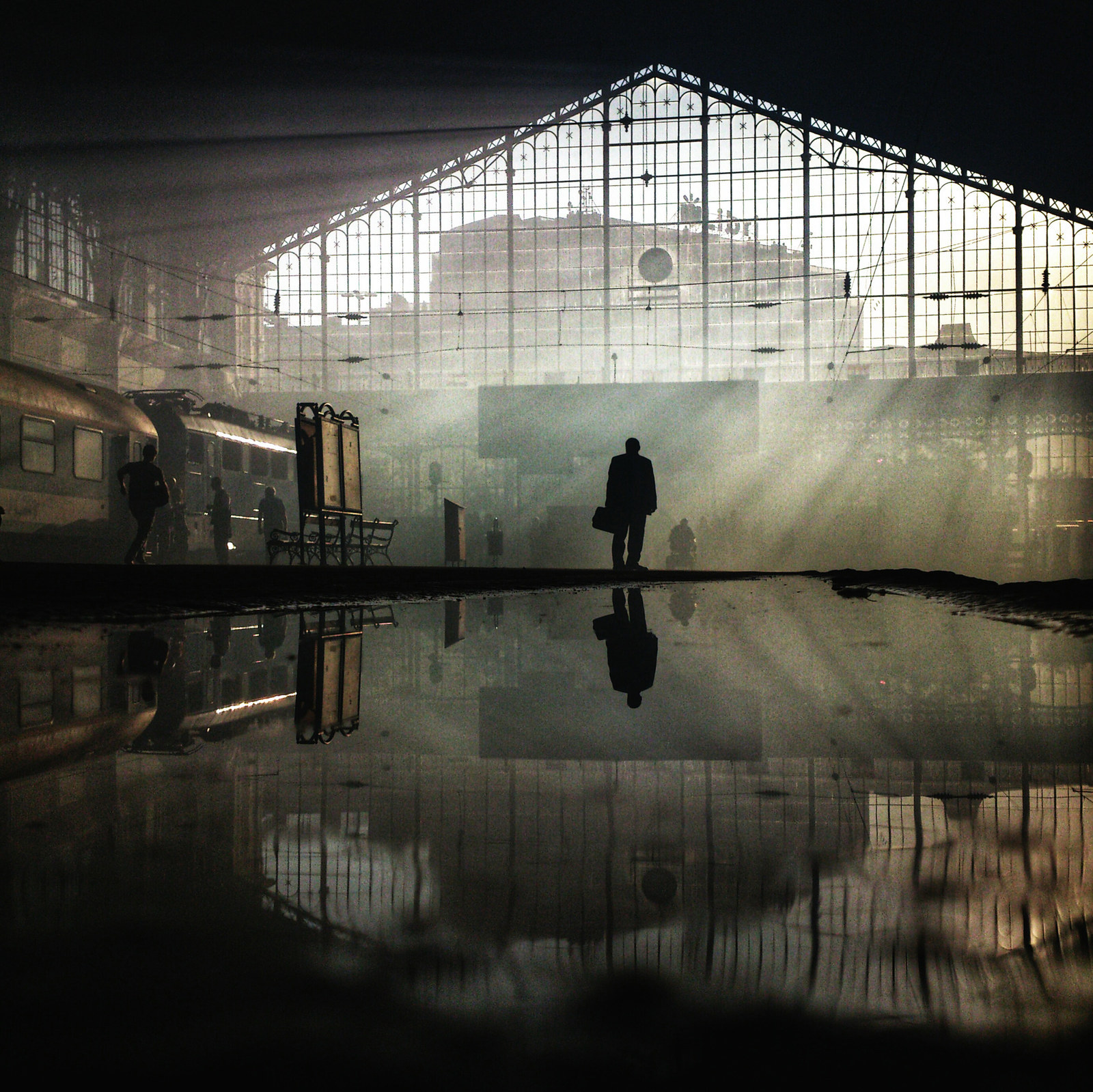 "Sunset at Nyugati railway station, Budapest. A man is watching the timetable at the deserted platform of Nyugati station right after the departure of the train carrying the Hungarian fans to the Romania-Hungary football match in Bucharest. The sunset is seen through the smoke of the firecrackers exploded by the fans."
—Janos M. Schmidt
Ako Salemi, Iran — "Fighting"
Turi Calafato, Italy — "A day on the beach"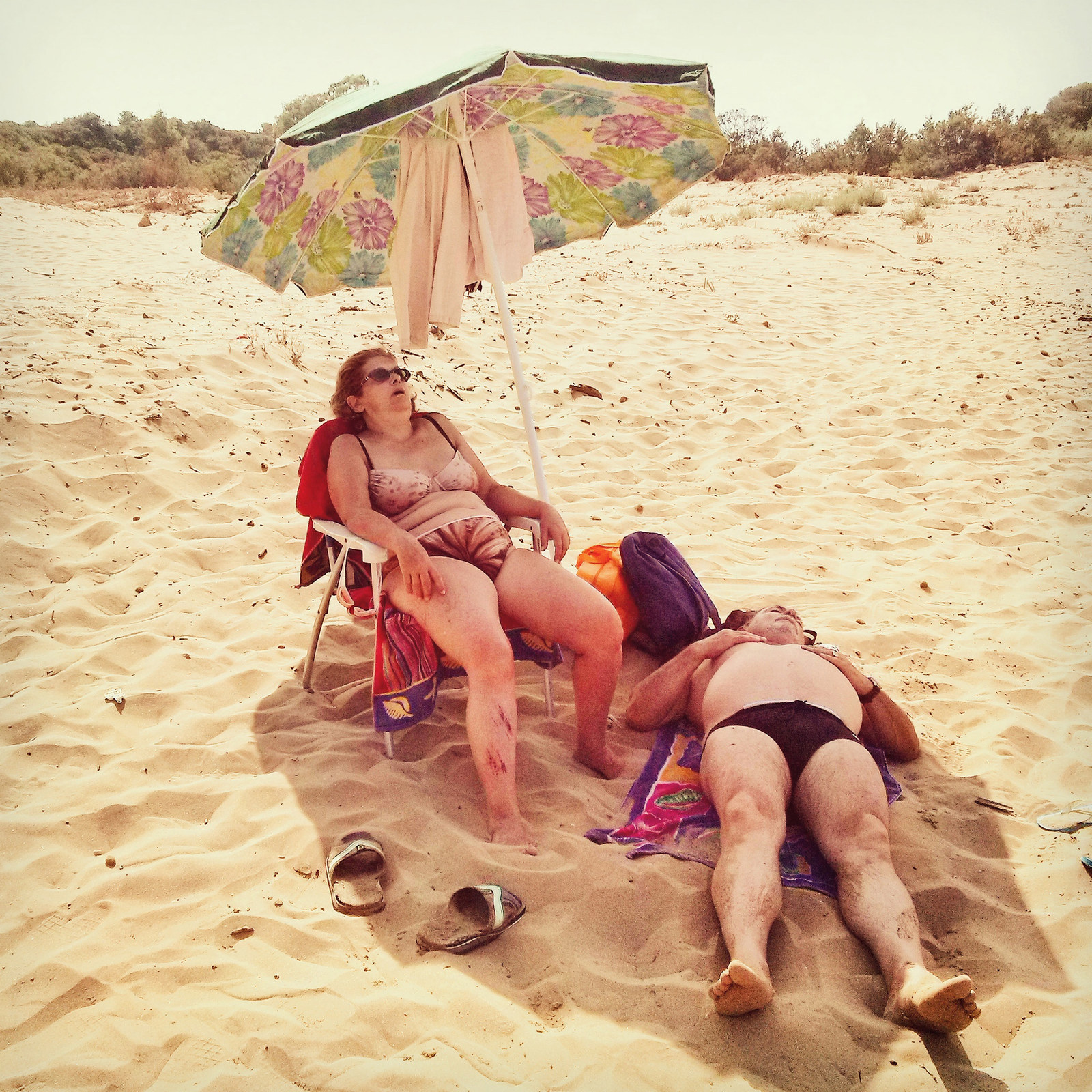 "This image was taken in Sicily. It is usual to see scenes like this because people spend all day long at the beach — and all the usual activities, like playing, eating, sleeping, etc., are done outdoors."
—Turi Calafato


2015 Youth Competition Winners
Yong Lin Tan, 19, Malaysia — "Back alley"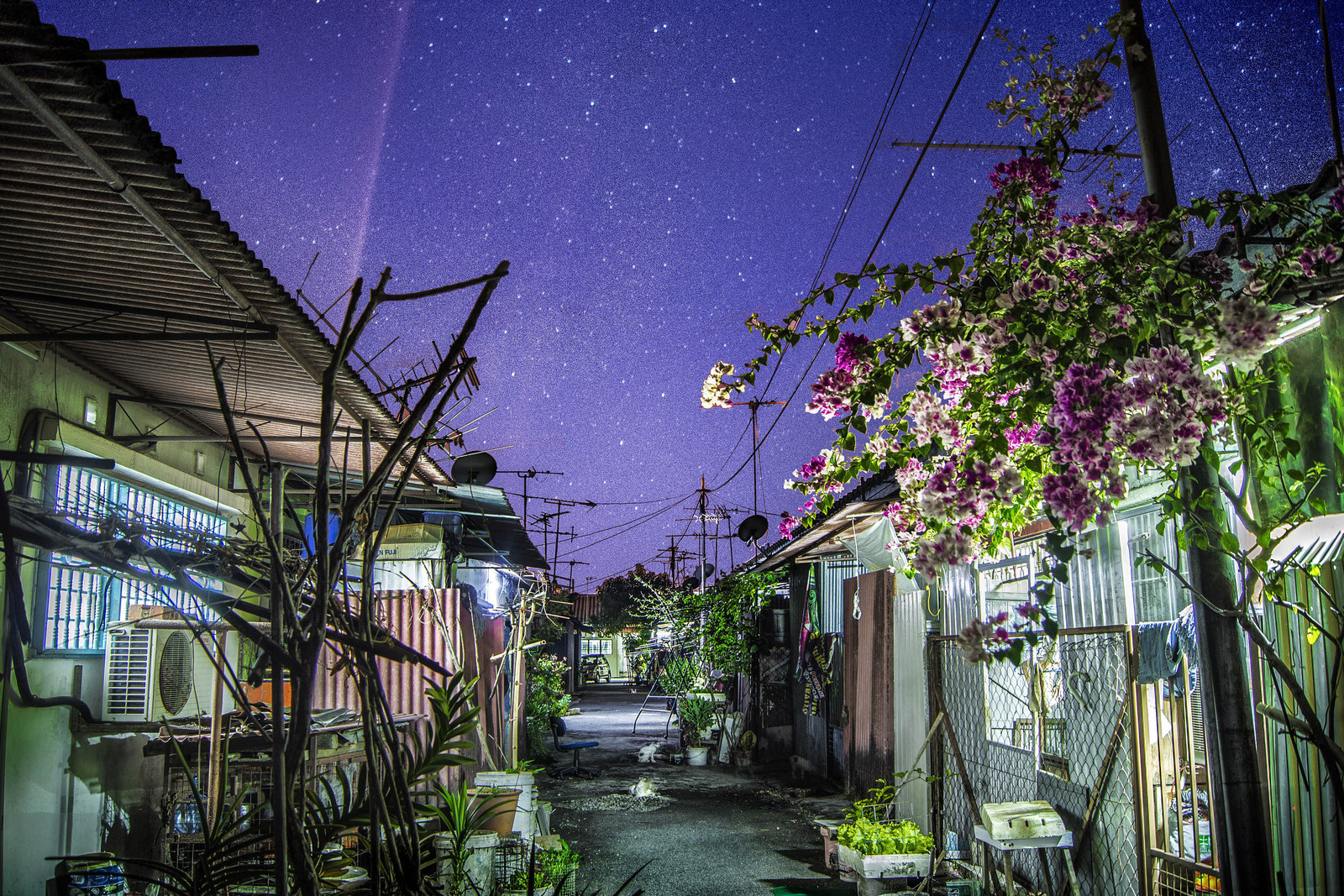 "This is the back alley of my grandmother's house in Alor Setar, Kedah,
Malaysia. I shot this during Chinese New Year last year when the sky is the
clearest and brightest with stars."
—Yong Lin Tan
Stephanie Anjo, 14, U.K. — "Mellow Memories"
"A candid of my little cousin in her happiest state. (Flowers are not edited.)"
—Stephanie Anjo
Beatriz Mota da Rocha, 15, Portugal — "Cante Alentejo"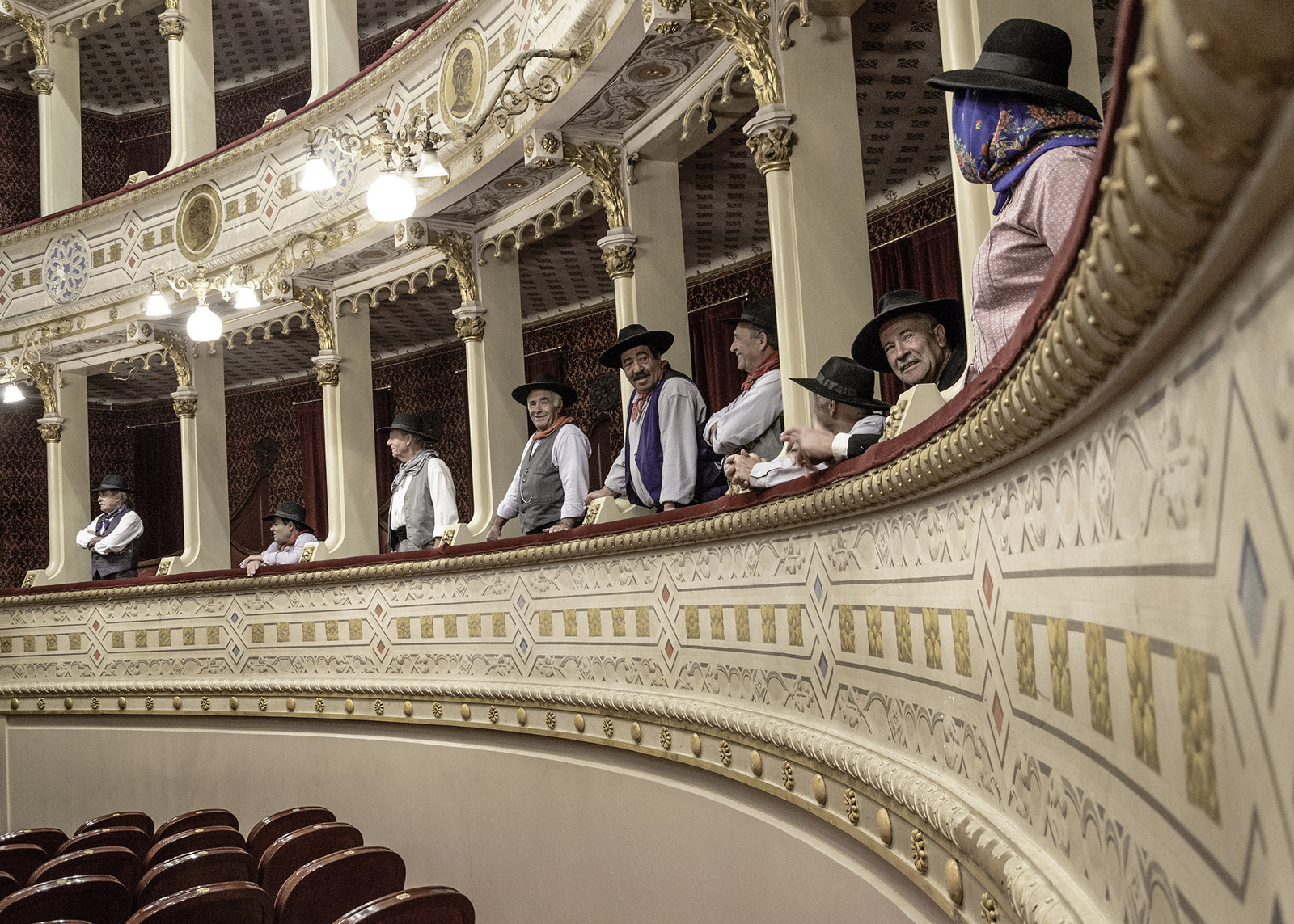 "This photo was taken in the theatre of Évora (Italian style theatre) — Teatro Garcia de Resende — and is part of a photo series on the group Cante Alentejano of Évora. Cante Alentejano and Évora, two aspects of a common memory, intangible and material world heritage riches, in a single image."
—Beatriz Rocha