24 Pictures That Capture The Stunning Beauty Of Unique Skin
"I look for beauty in what many see as flawed in society."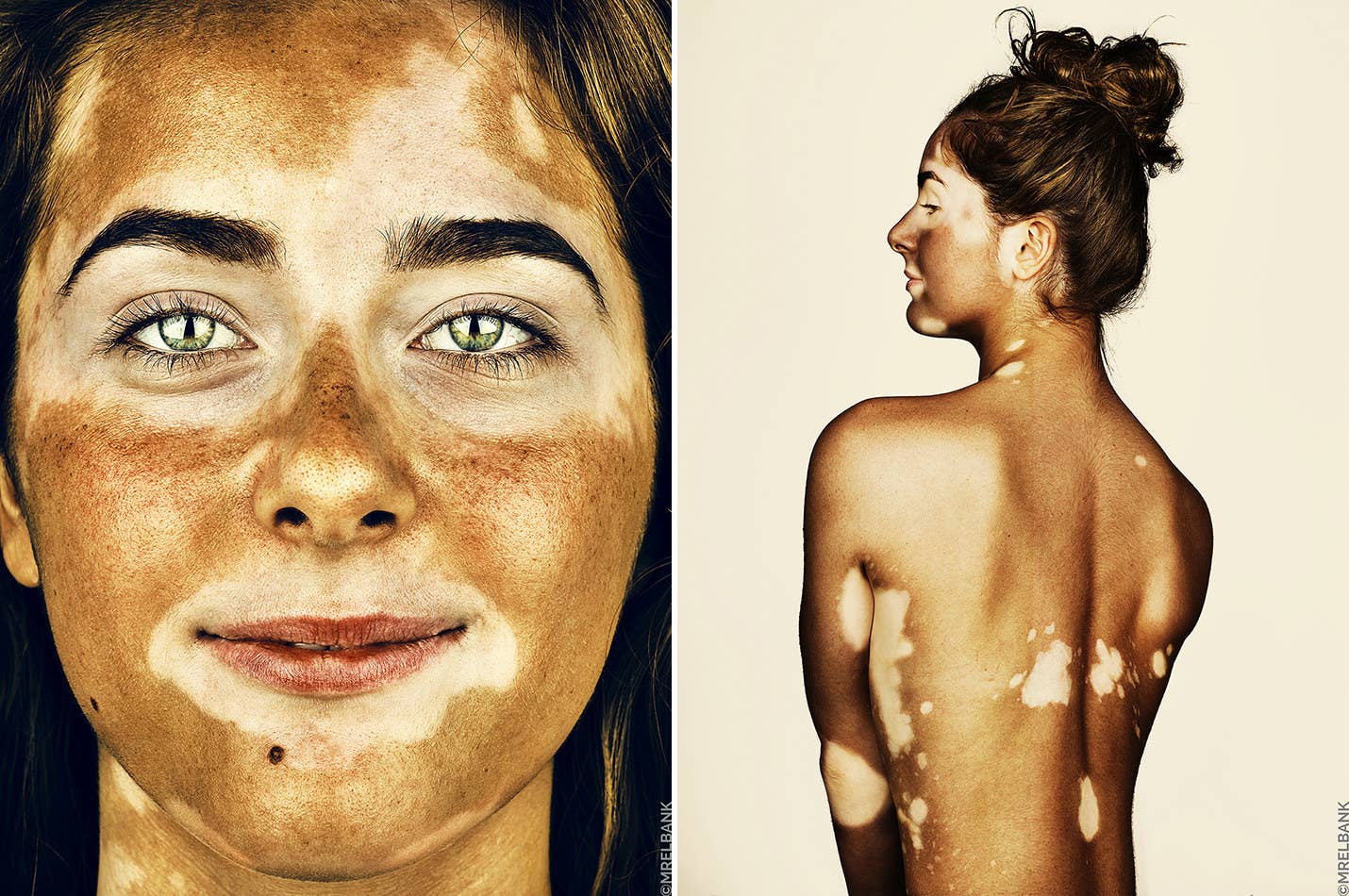 Artist Brock Elbank's work highlights body features that have long been misunderstood or chastised by conventional beauty norms. With his sharp and direct perspective, Elbank brings viewers face-to-face with every mark, scar, and freckle of his subjects.
For his new project, Elbank focuses his camera on people living with a condition called vitiligo, in which certain cells fail to produce melanin, resulting in the lost of color in patches of skin. All ethnicities and genders are susceptible to vitiligo, and the condition is not life-threatening or contagious.
BuzzFeed News spoke with Brock Elbank on what motivates him as an artist and the inspiration behind the #Vitiligo project:
I'm an English photographic artist based in London [who's] naturally drawn to the unique individual. I look for beauty in what many see as flawed in society and present incredible looking human beings in a positive light.
After completing my project, Freckles, last fall, I had several ideas kicking about, mainly related to skin as it seemed a logical progression to follow on with. As a boy of 6 or 7 years old, I remember my mother's next-door neighbor having vitiligo on her hands, arms, and neck, and I was fascinated by it in a good way.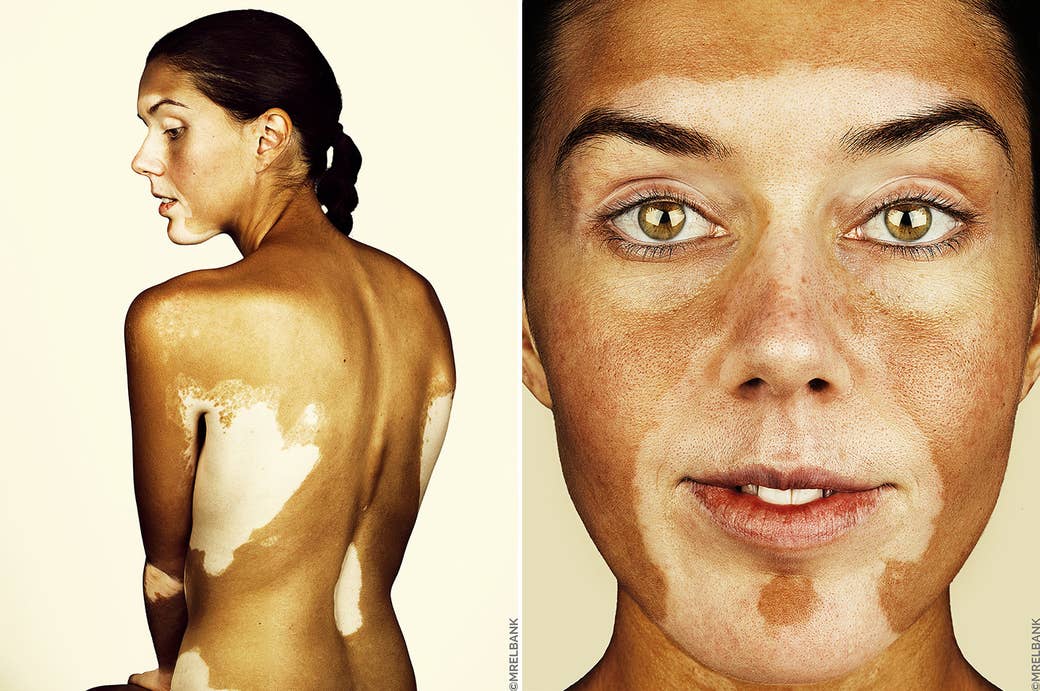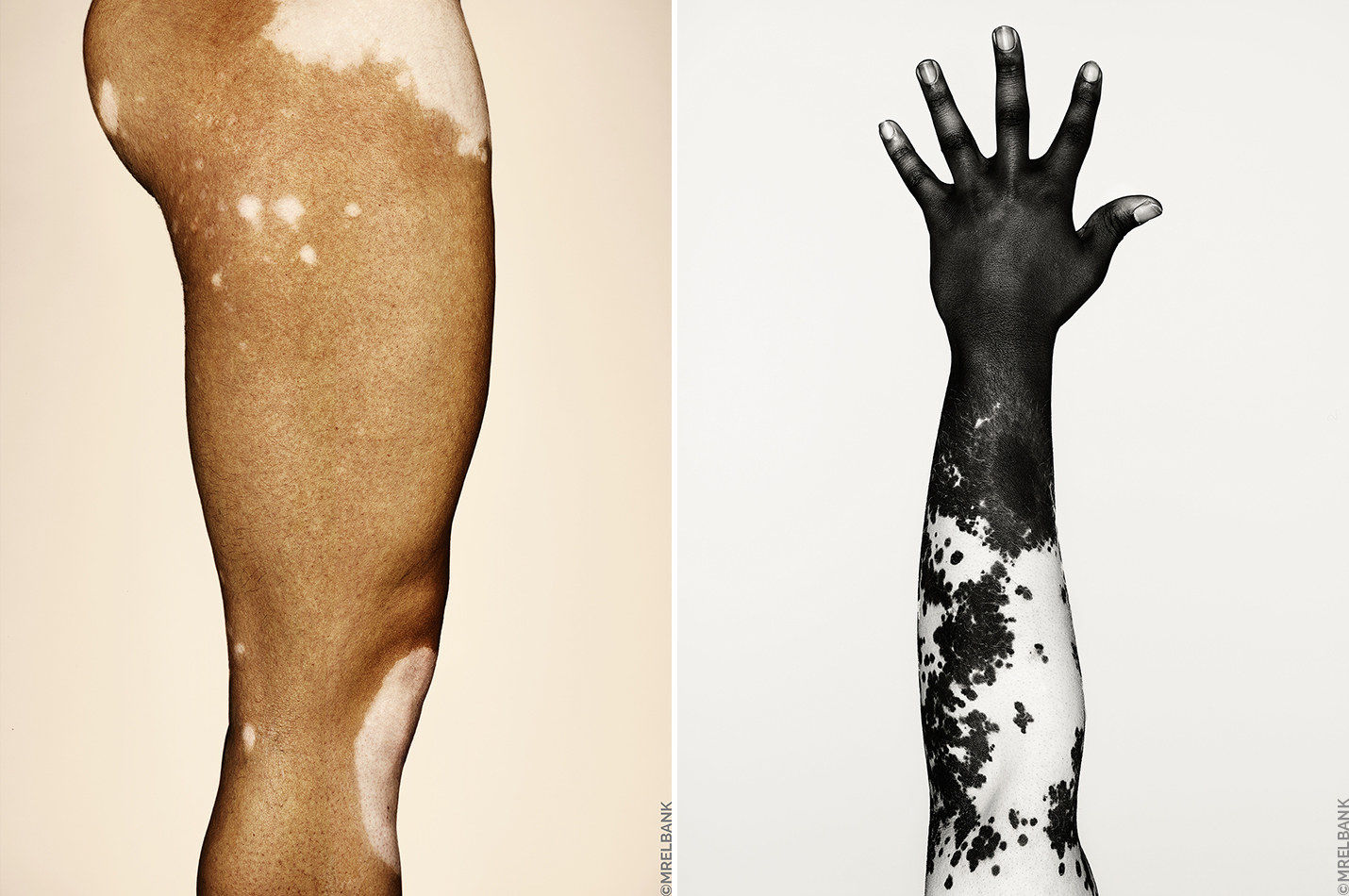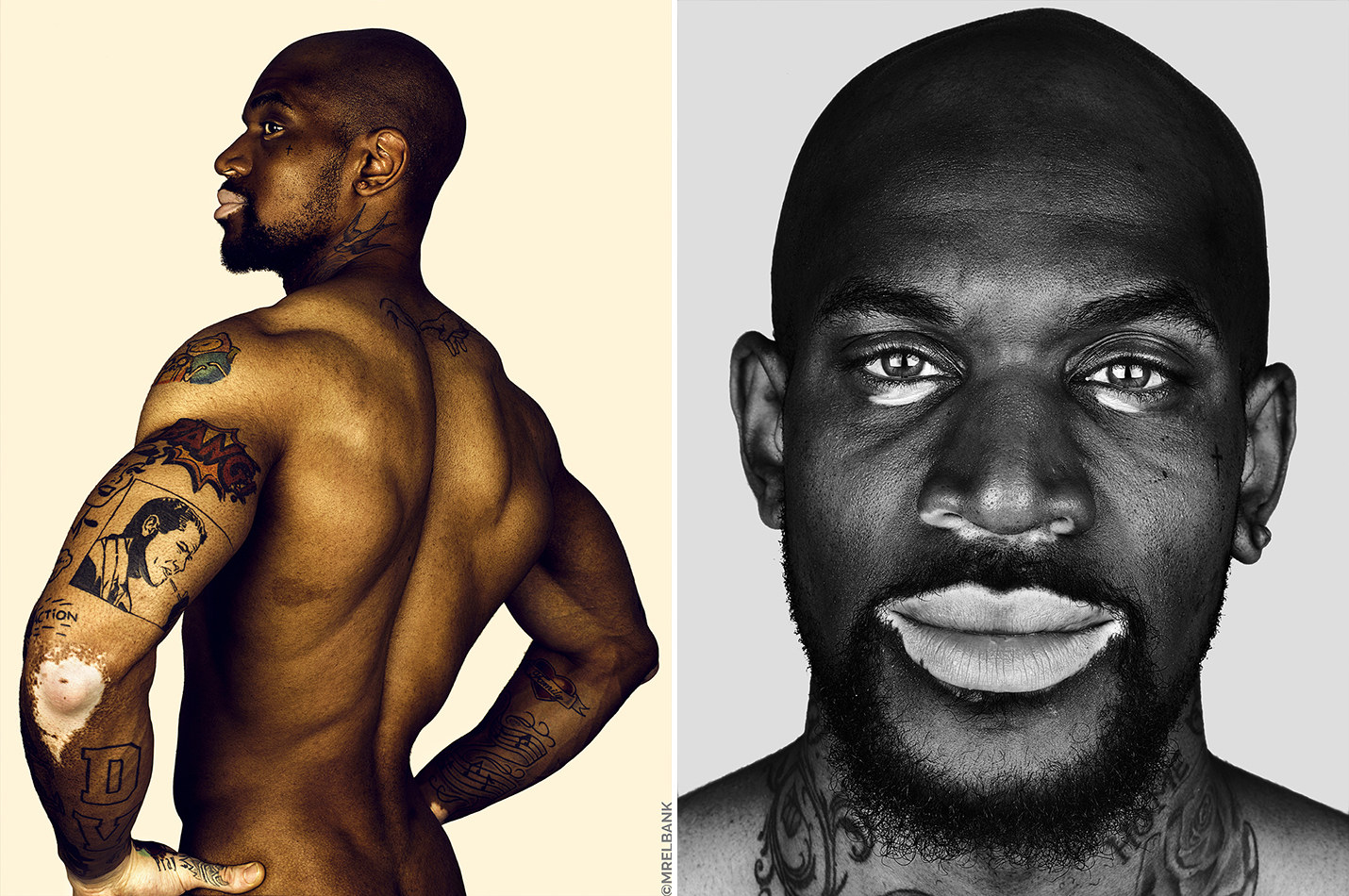 As with all my latest work, its aim is simple in that is to produce a diverse series of works that show vitiligo in a strong, graphic nature, celebrating the beautiful individual's incredible appearance. I hope people are able to look at these amazing people in a constructive, positive way and are more accepting of things that they may not have much knowledge of or seen before.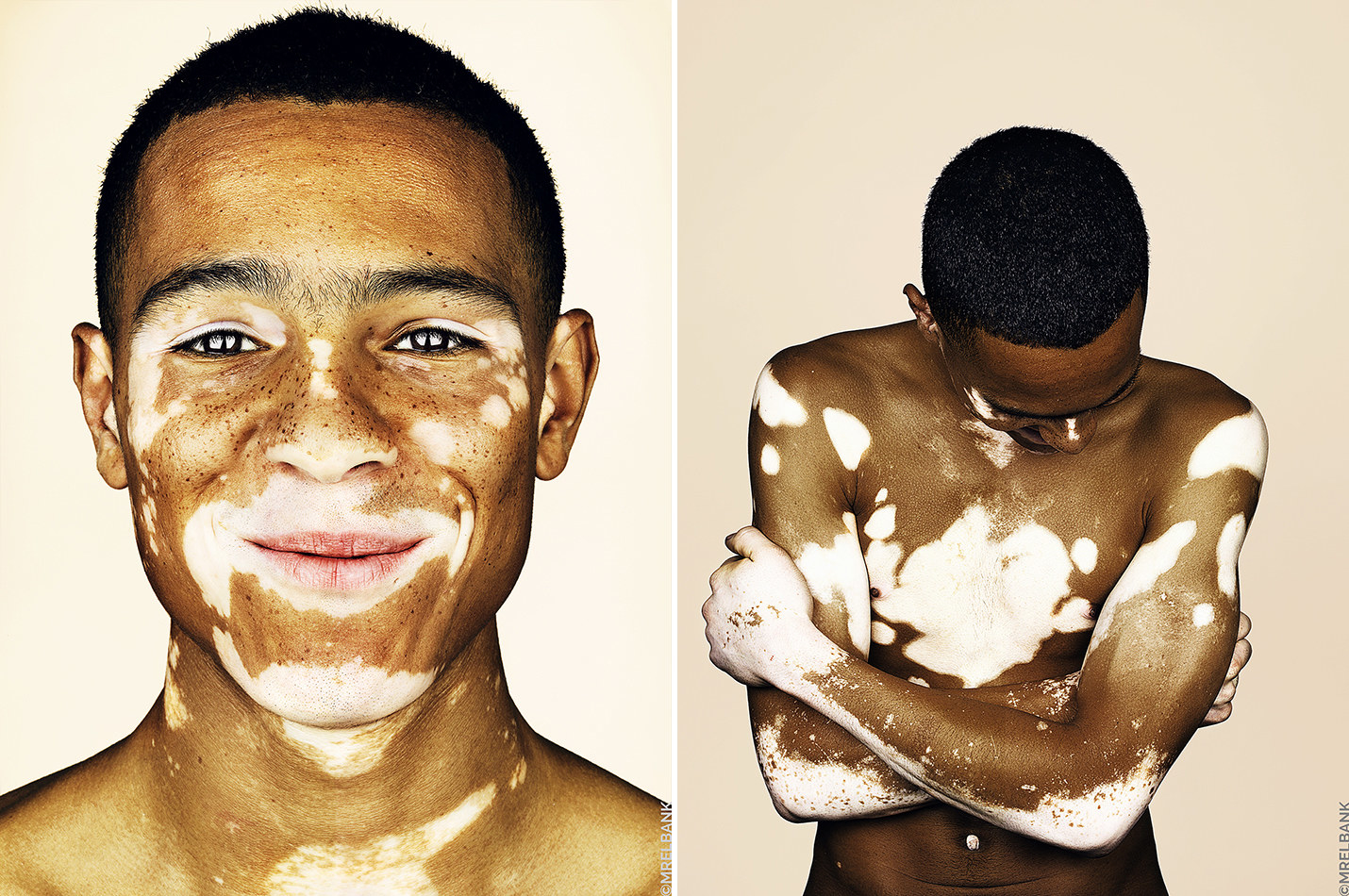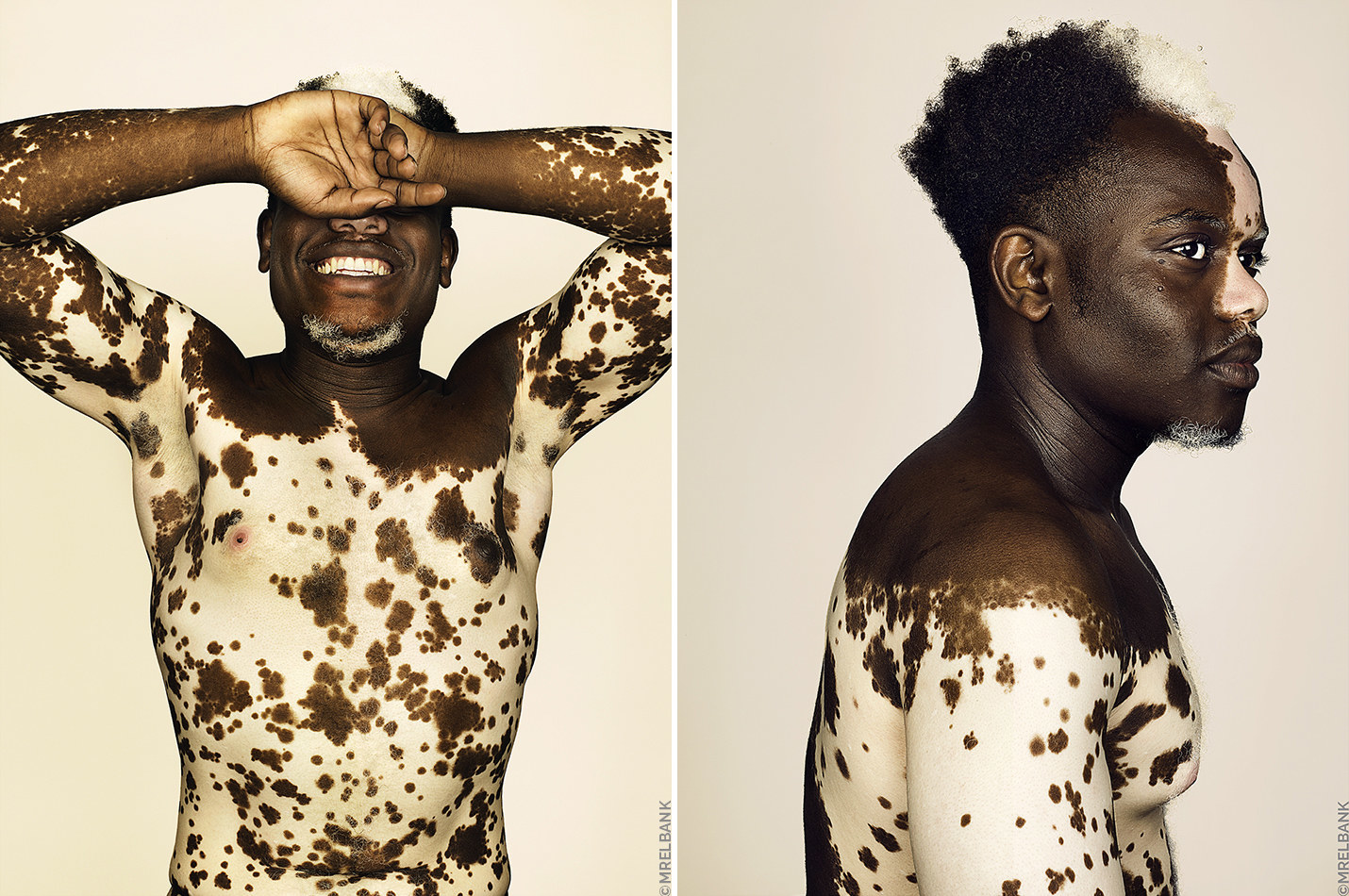 I started out in fashion with my first editorial for the wonderful Isabella Blow at the Sunday Times Style magazine. I always liked models that had a more individual look and as I gravitated to men's fashion, often "street-cast," as I found that there were so many great subjects out there. Fashion turned to advertising and in 2004, I moved to Australia, where I started to shoot more personal portrait series. In 2011 I began shooting a facial-hair series of all types; that led me to starting #Project60, an awareness portrait series for skin cancer charity Beardseason.
My next project, Freckles, started straight after this, and due to the press I have received, I was fortunate to get a similar response with this new body of work with over 6,500 people applying to be subjects, from as far as Argentina, Australia, China, Europe, Mexico, Nigeria, South Africa, and the US. A coffee table book is planned for spring 2018 and an exhibition in Sweden in May 2018.
Right now, we are only a few months into the #Vitiligo series so there is a lot more to come from this. [What] I find incredible is the simple diversity in the skin condition — it looks just like a map. It's often constantly changing with the individual, and many have said they'll revisit me in a couple of years to be rephotographed to see its progression.

As with all my projects, this one began in London. I'm most grateful that with the assistance of social media, mainly Instagram — I've been able to attract people from all over the world and all different backgrounds to travel to London to sit for the series. It's most humbling. I'm lucky that I get to meet so many incredible people, all with their own story, but they all have a common bond and as the project grows on social media and with press, more superb subjects present themselves.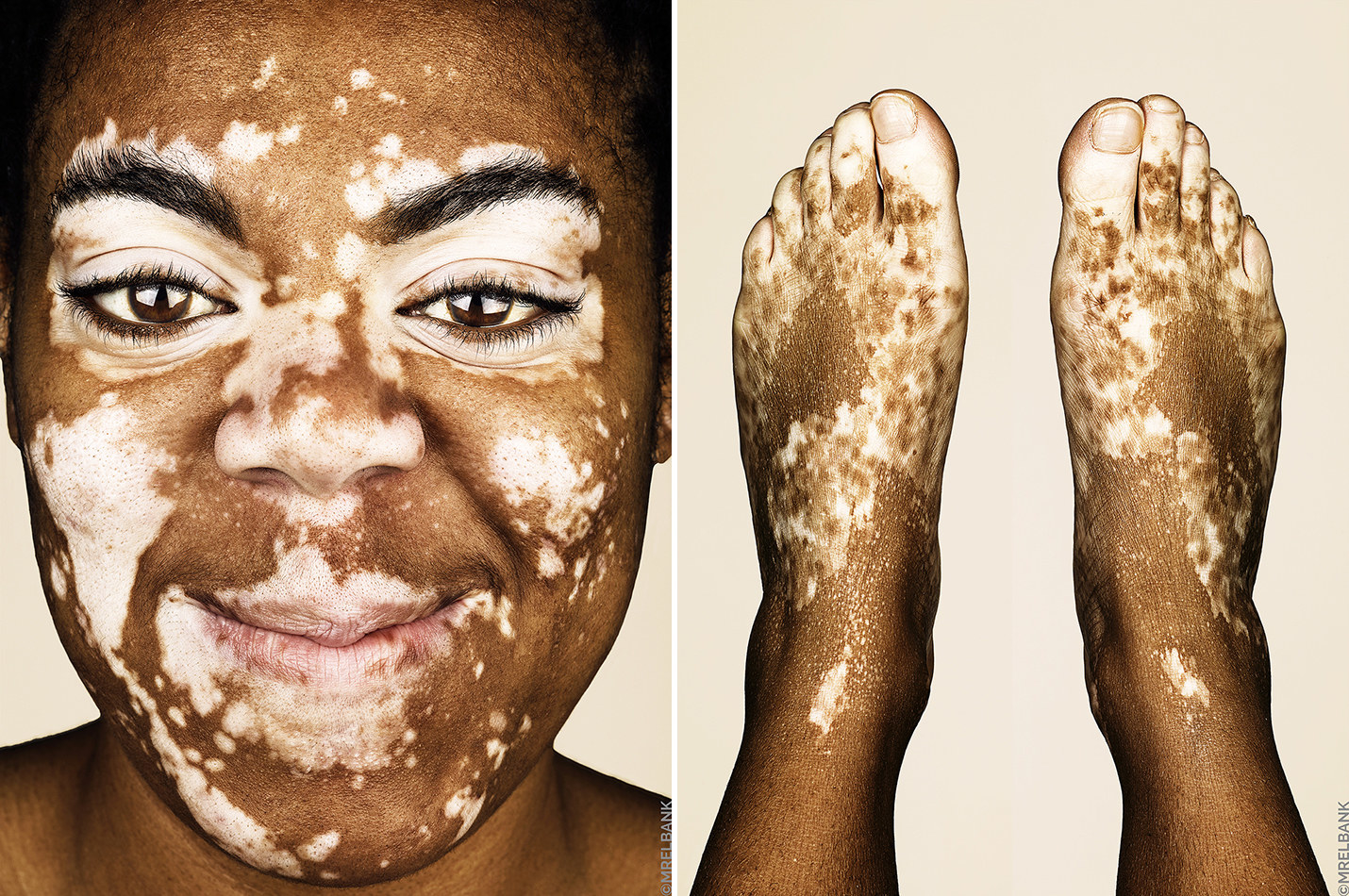 Each series of mine becomes personal during its development. As I mentioned, my mother's neighbor had vitiligo, and this brings back memories of nearly 40 years ago. Once you delve into a subject you find a whole subculture, like a big family. It's incredible really.
A particular story I enjoy was from a shoot that actually took place on my birthday. Bashir is of African descent and has this white streak of hair right down the middle of his head and down onto his nose. Along with his speckled torso, he really was the most amazing subject to document. He was great to talk to, explaining how he'd been like this from birth and how people react to his amazing appearance. With everyone I photograph, I always chat to them first for a good hour as I've often never met them before. You need to get to know your subjects, understand them, how they tick. They all seem to have similar experiences with the general public, which is interesting to know. Bash had a great energy, as do all of the people who have taken part to date.
This project does have a way to go, but as it grows online and as more subjects apply to be subjects, I will eventually get to a point where I feel I have a diverse selection of portraits from all walks of life and the project will reach its final conclusion.