Niaz Uddin's pictures, taken from extraordinary heights, capture breathtaking bird's-eye perspectives of the American West. BuzzFeed News spoke with Uddin about how he got started in aerial photography and what motivates him as an artist:
My name is Niaz Uddin, and my artist name is @neohumanity. I am a photographer and filmmaker based out of Los Angeles, specializing in aerial, drone, and travel photography. Sometimes I fly with doors off a helicopter and capture the beauty of nature from 15,000 feet above the sea level. I am thrilled about how technological advances are paving the way for artists and creators to take photography, art, and creative endeavors to the next level.
1.
Victoria Beach in Laguna Beach, California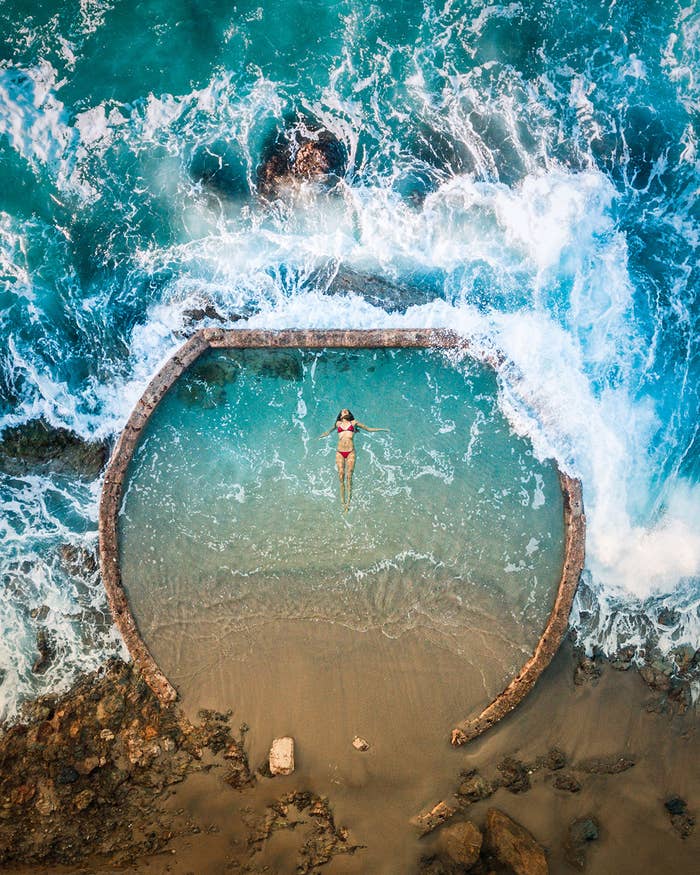 Can you tell us a bit about what the focus of this project is?
My focus is to show the new perspectives, visuals, and ideas about our world. As you know, there are hundreds of thousands of amazing photos out there. Living in such an era, doing something different requires us to have different set of tools, knowledge, and ideas. I am working to take photography to the next level and capture the images that photographers were previously unable to produce.
2.
Grand Teton National Park in Northwestern Wyoming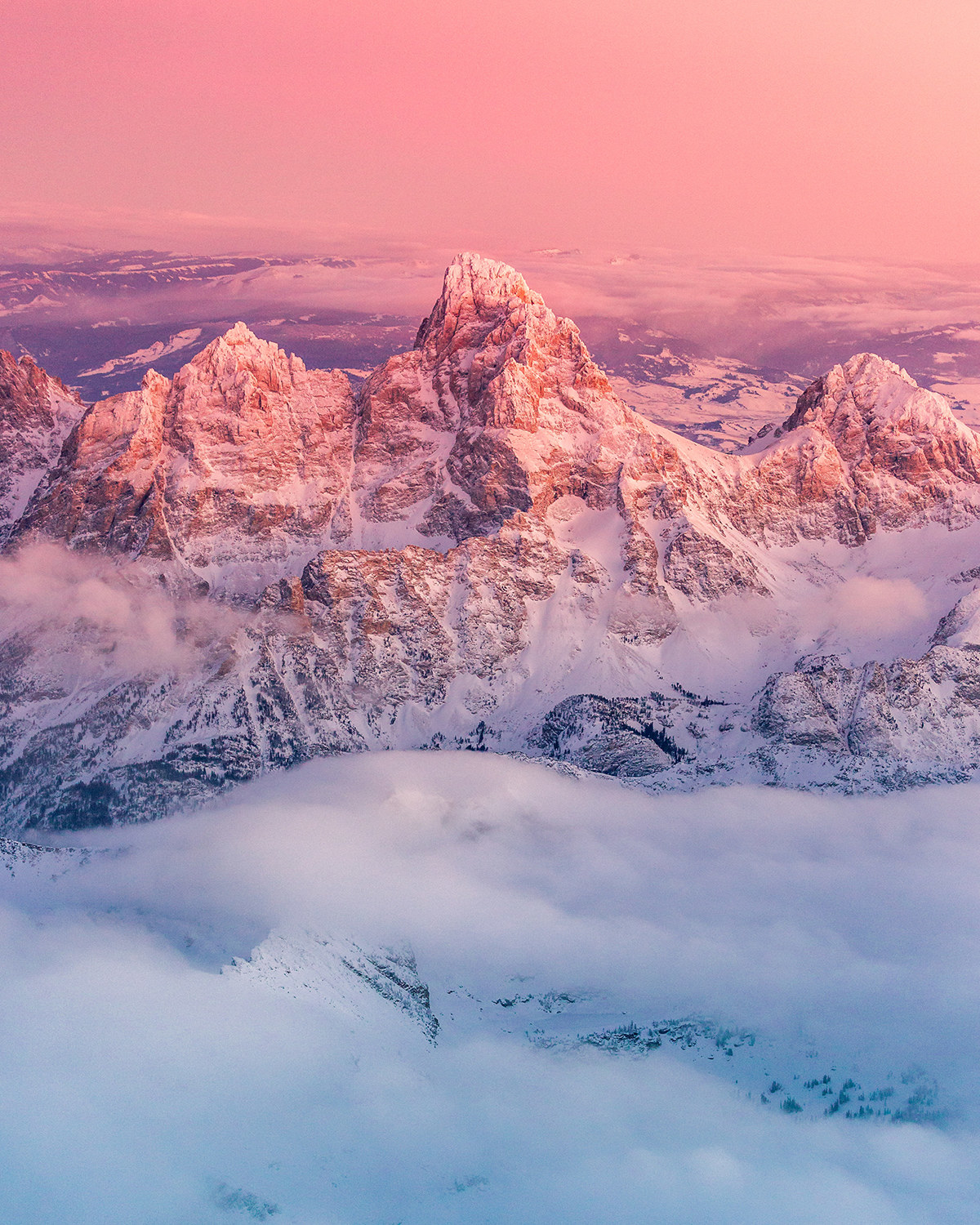 3.
Airplane Home in Hillsboro, Oregon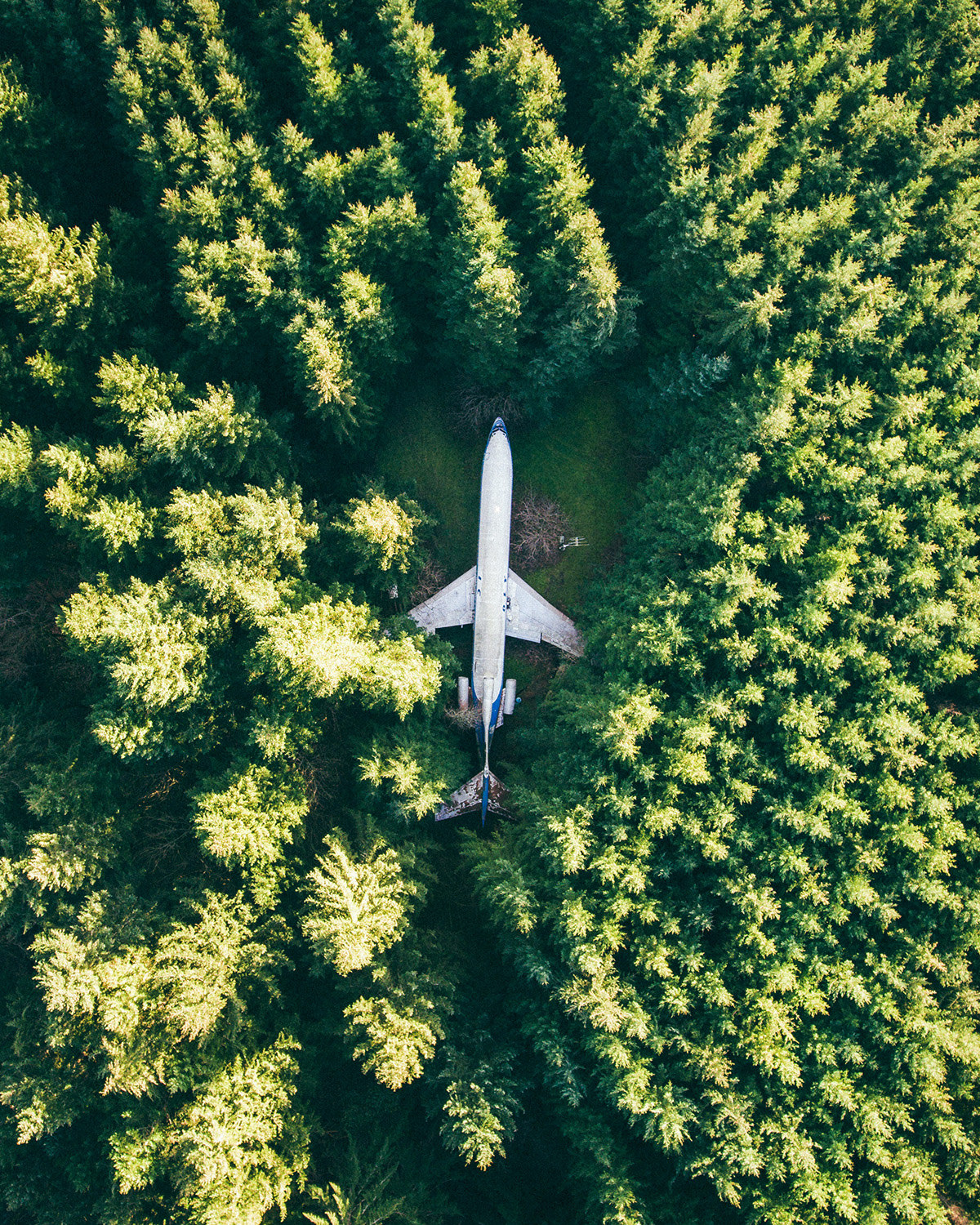 4.
Santa Monica Pier in Santa Monica, California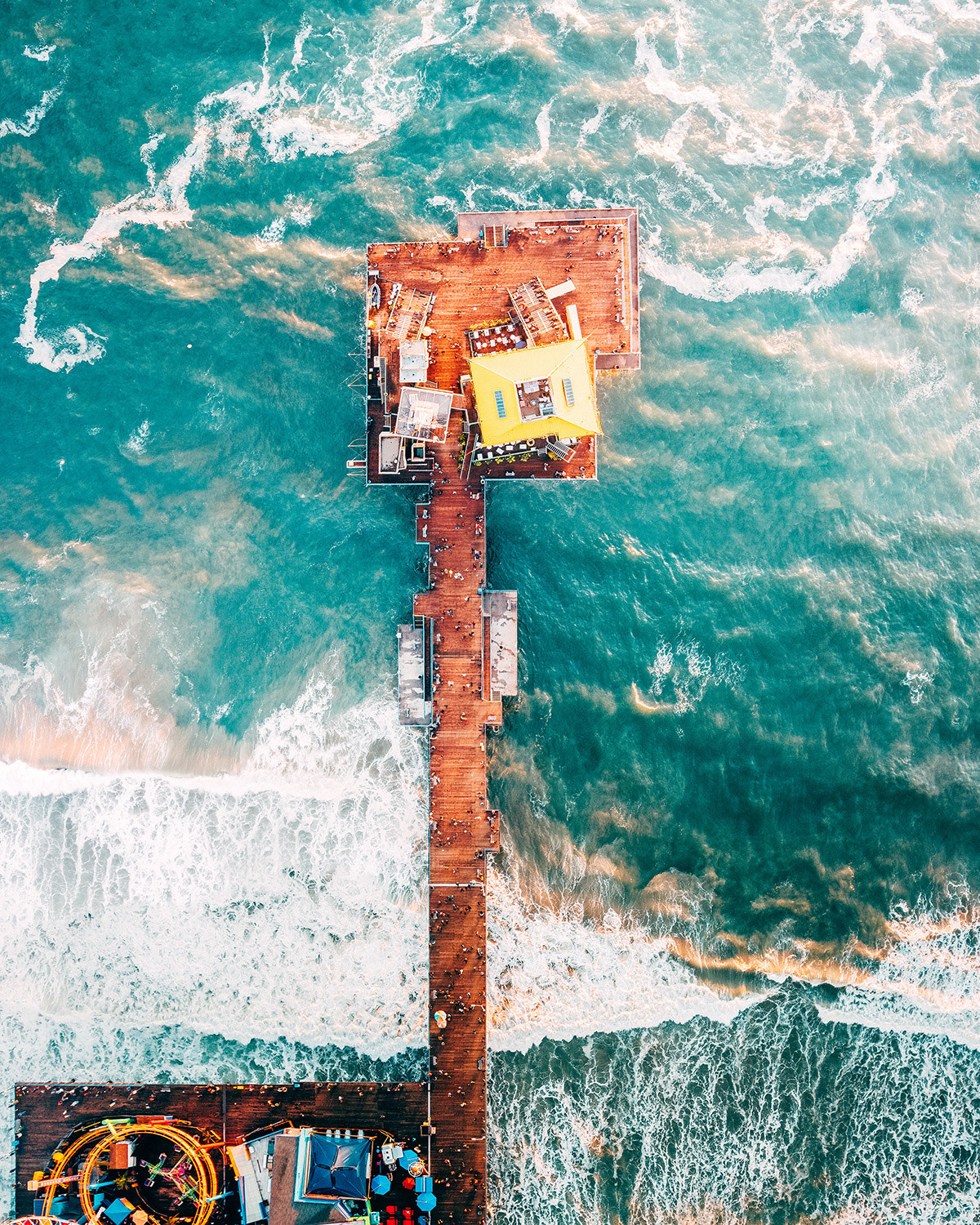 Where did the project begin for you?
A little over two years ago I gifted myself a camera for my birthday to capture special moments when traveling. I initially took up photography completely for fun. Over time, I began to see the power of the camera. Since then I have been learning every day and continuing to educate myself in order to grow as a photographer. I love the challenge of capturing unique ideas and perspectives, and to do so I had to find creative ways to differentiate my photography. The magic started to happen when I discovered aerial photography.
5.
Exploring the Pacific Northwest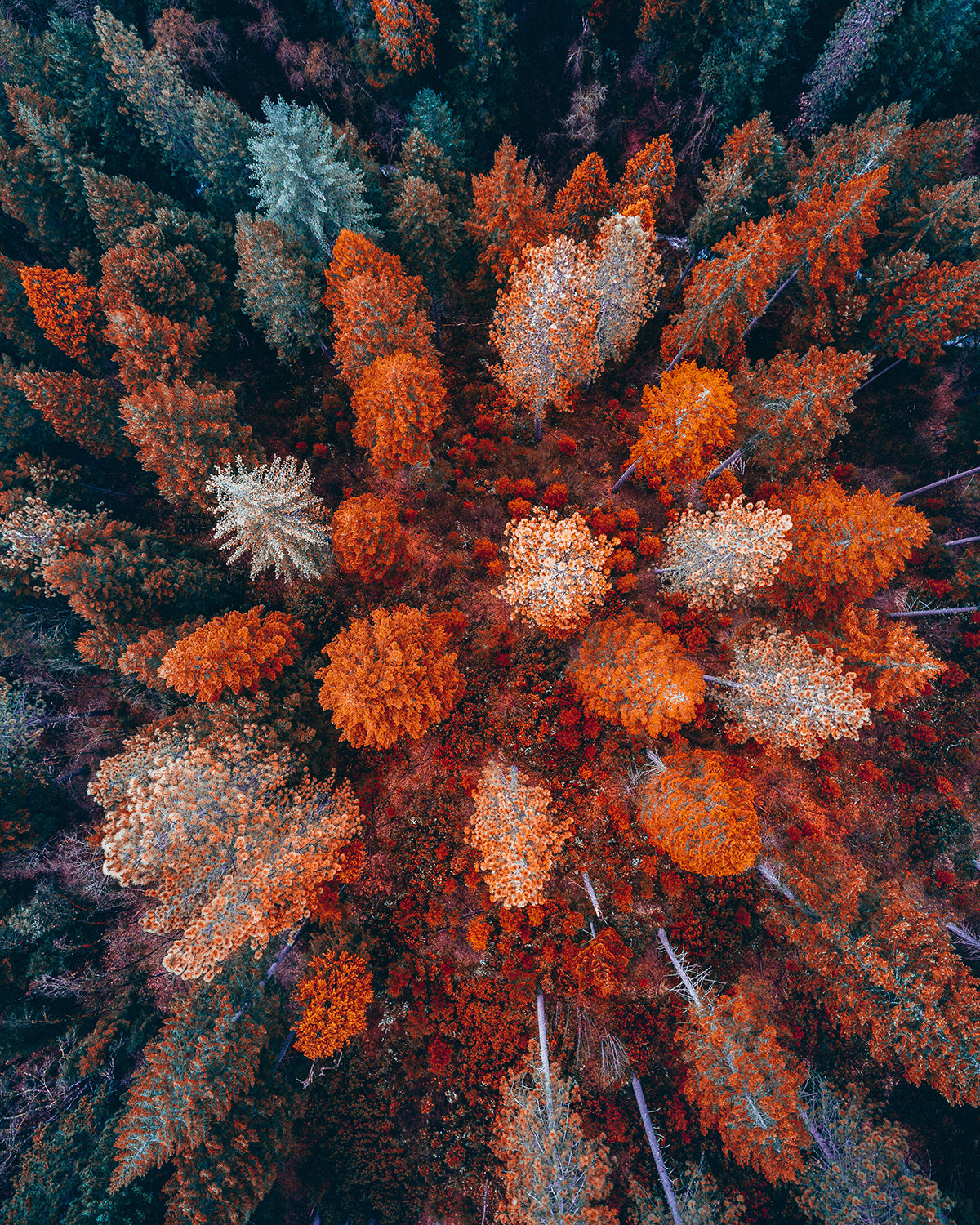 In what way is this a personal endeavor?
I am obsessed with creation. Every part of the process, from imagining a photo to finally capturing the image, brings me so much joy and happiness. I truly live and breathe these photographs and feel an emotional connection to the pictures I capture. I have always loved the outdoors, but being able to capture moments in nature and share them with an audience is truly my passion. Taking these photos is not about the money for me. So long as I am able to continue exploring, hiking, camping, and staying up all night watching the stars and the Milky Way, I will continue to create.
6.
Manhattan Beach, California
7.
Teton Mountain, Wyoming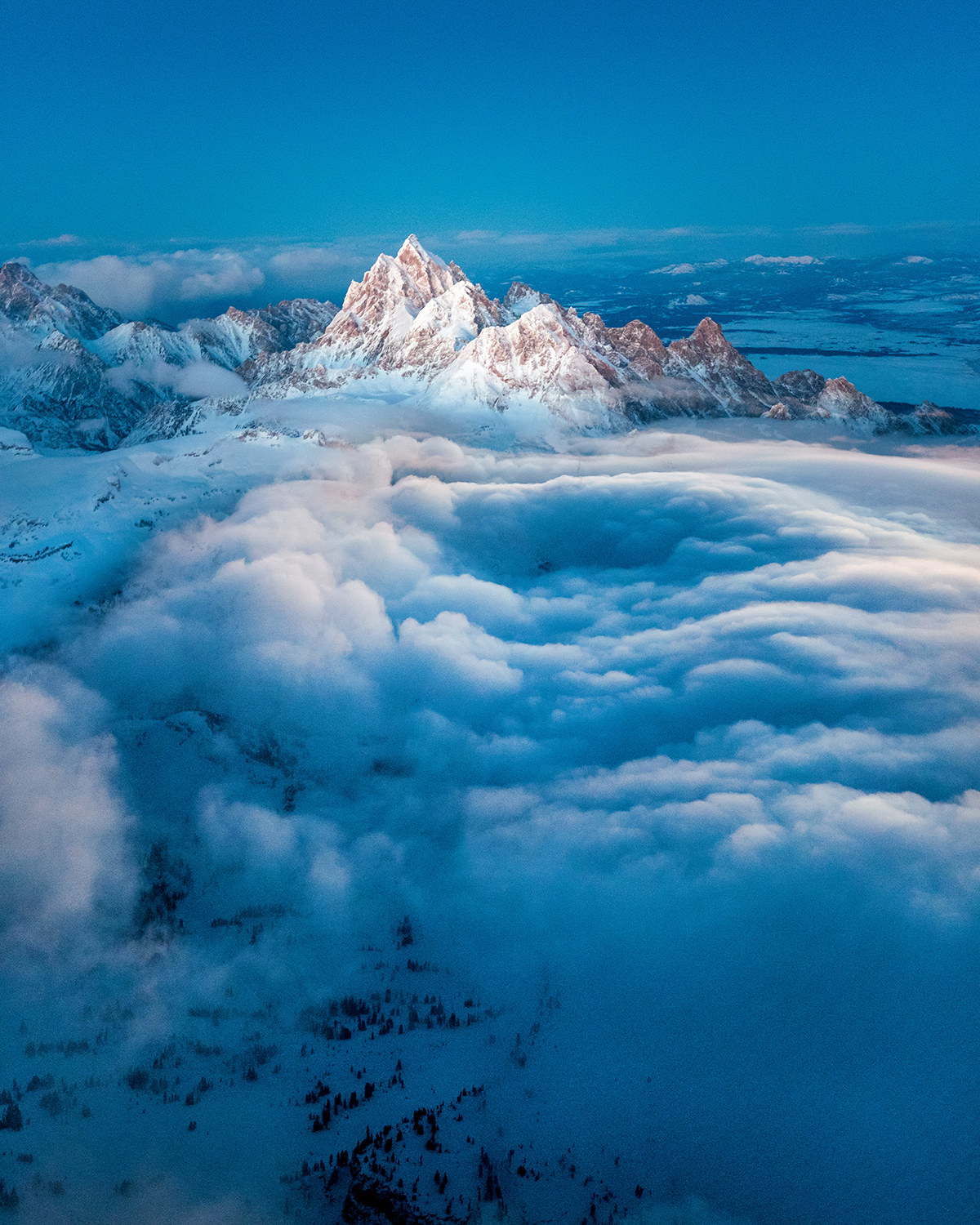 8.
Lost in the Pacific Northwest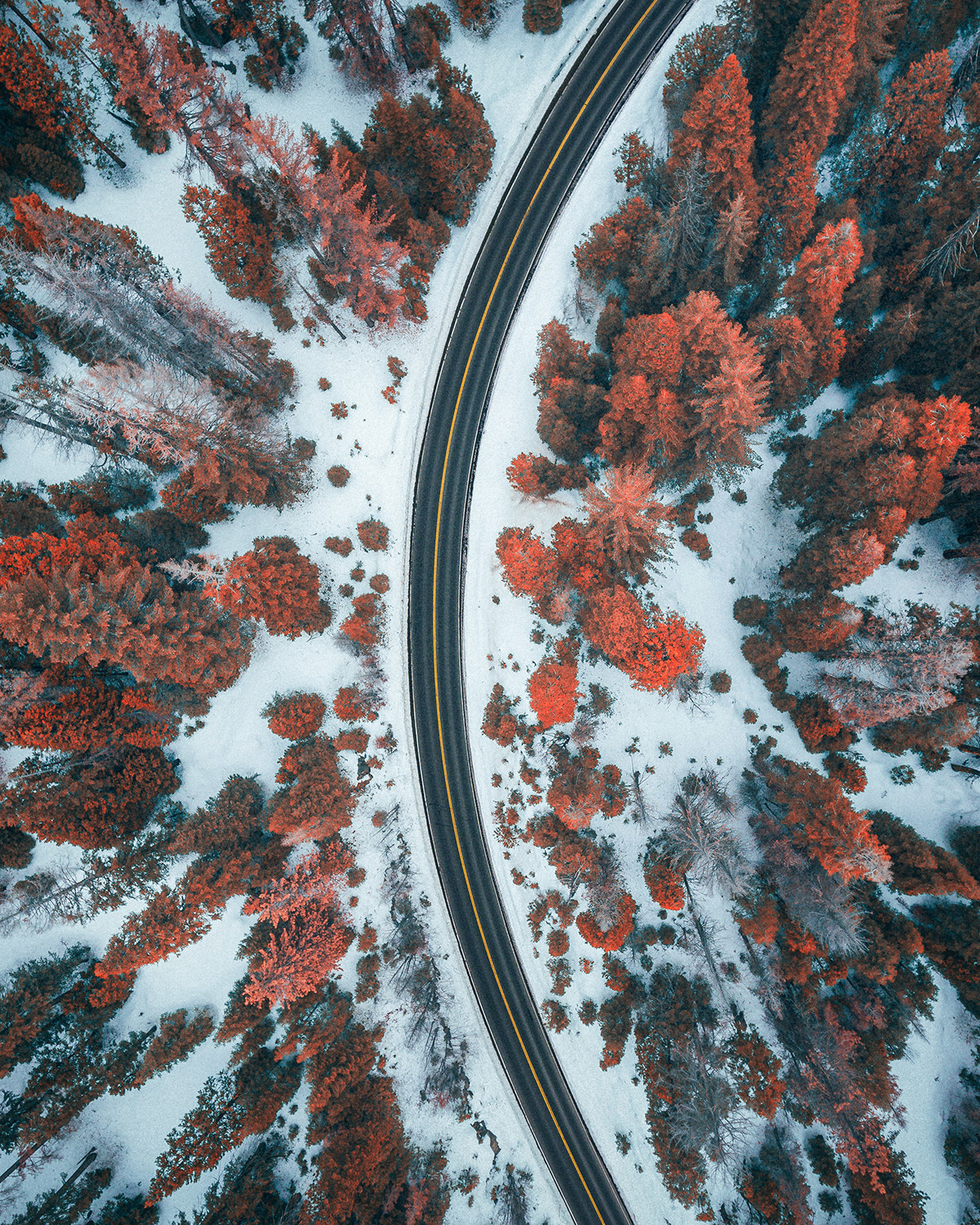 What was one thing you took away from your journeys that was entirely unexpected?
Recently I did a solo road trip from Los Angeles to Seattle. I drove almost 4,000 miles in seven days. I took photos all around San Francisco, Oregon, and Washington. I never thought I could do all these by myself. A few months ago I went to Wyoming to shoot in Yellowstone and Grand Teton National Park. It was much colder than I expected, and I had to fly to take some aerial shots. I took the doors off a plane and went up 15,000 feet to shoot the amazing Grand Tetons and Grand Prismatic Spring. The temperature was about -5ºF at sea level, but -20ºF at 14,000 to 15,000 feet. It was also extremely windy. Although I took plenty of warm clothes [with me], it was a very challenging environment. I remember shaking from the cold, but I refused to give up. We flew for about two hours and I was able to capture some amazing photos.

Before this experience I didn't realize that I could push my limits so far. Photography continues to teach me to reach beyond my limits and to chase the next big thing. I am more courageous because of it. Photography has really changed my life.
9.
Sunset Over Santa Monica Pier, California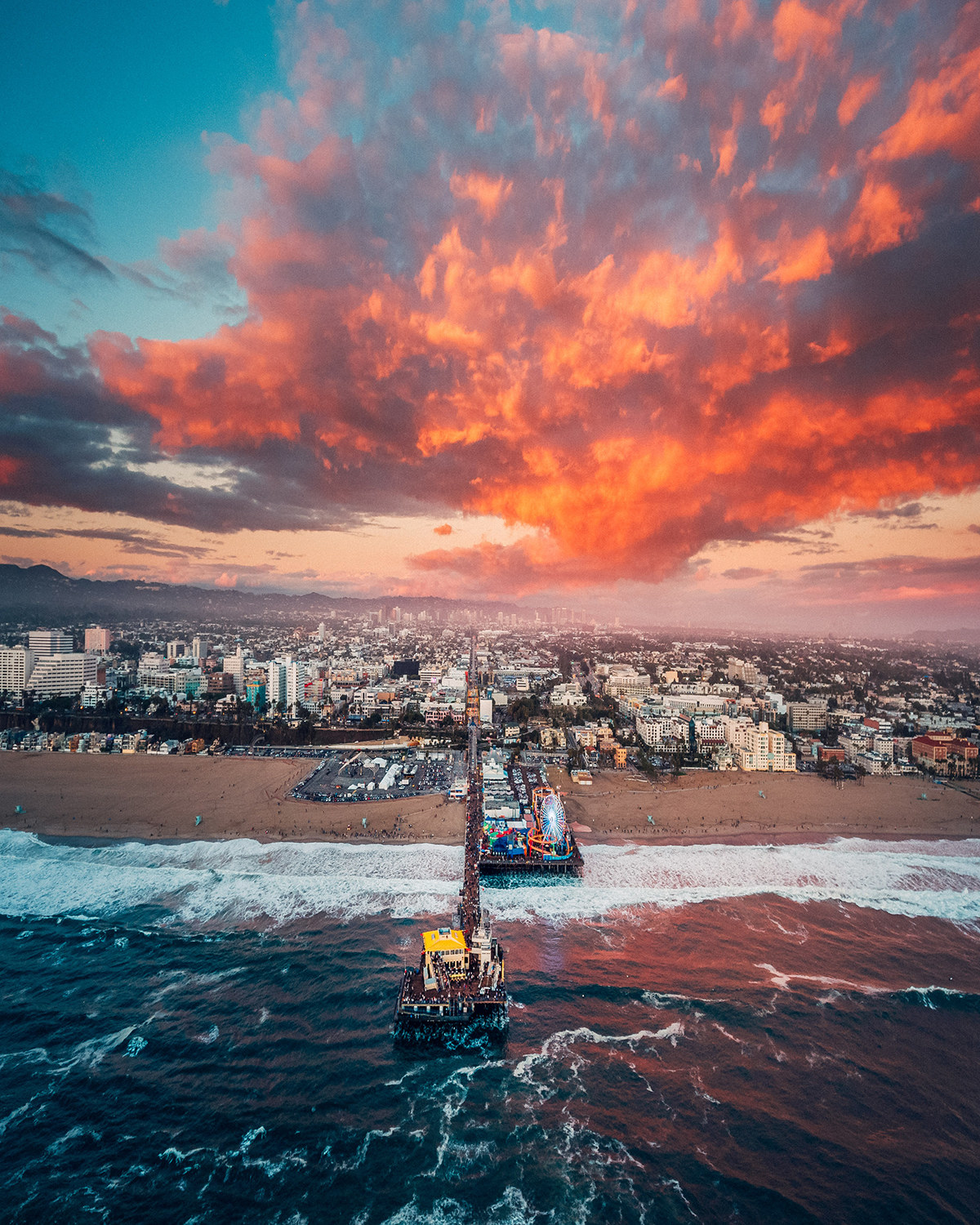 10.
Lake Tahoe, on the Border of California and Nevada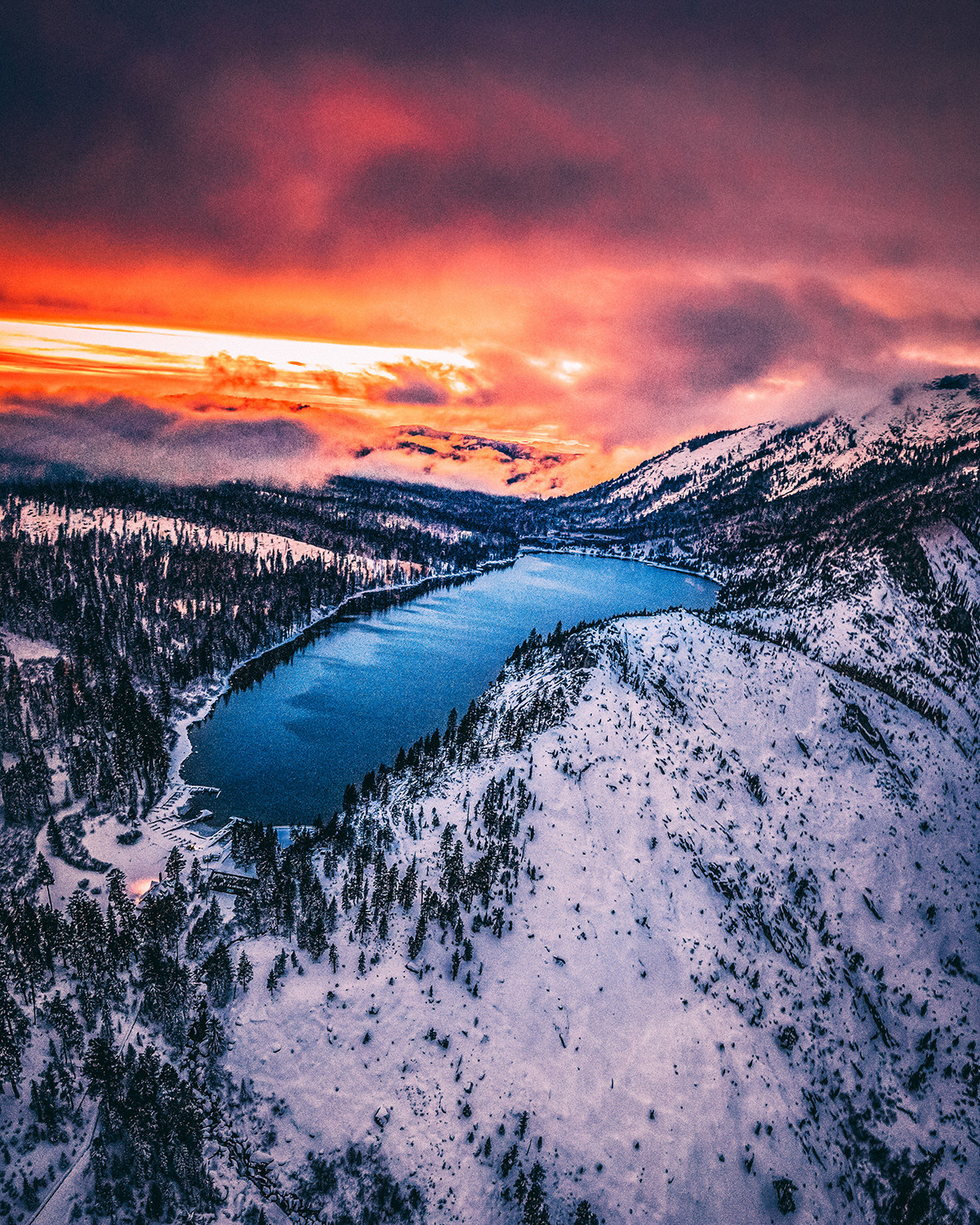 11.
Grand Prismatic Spring at Yellowstone National Park, Wyoming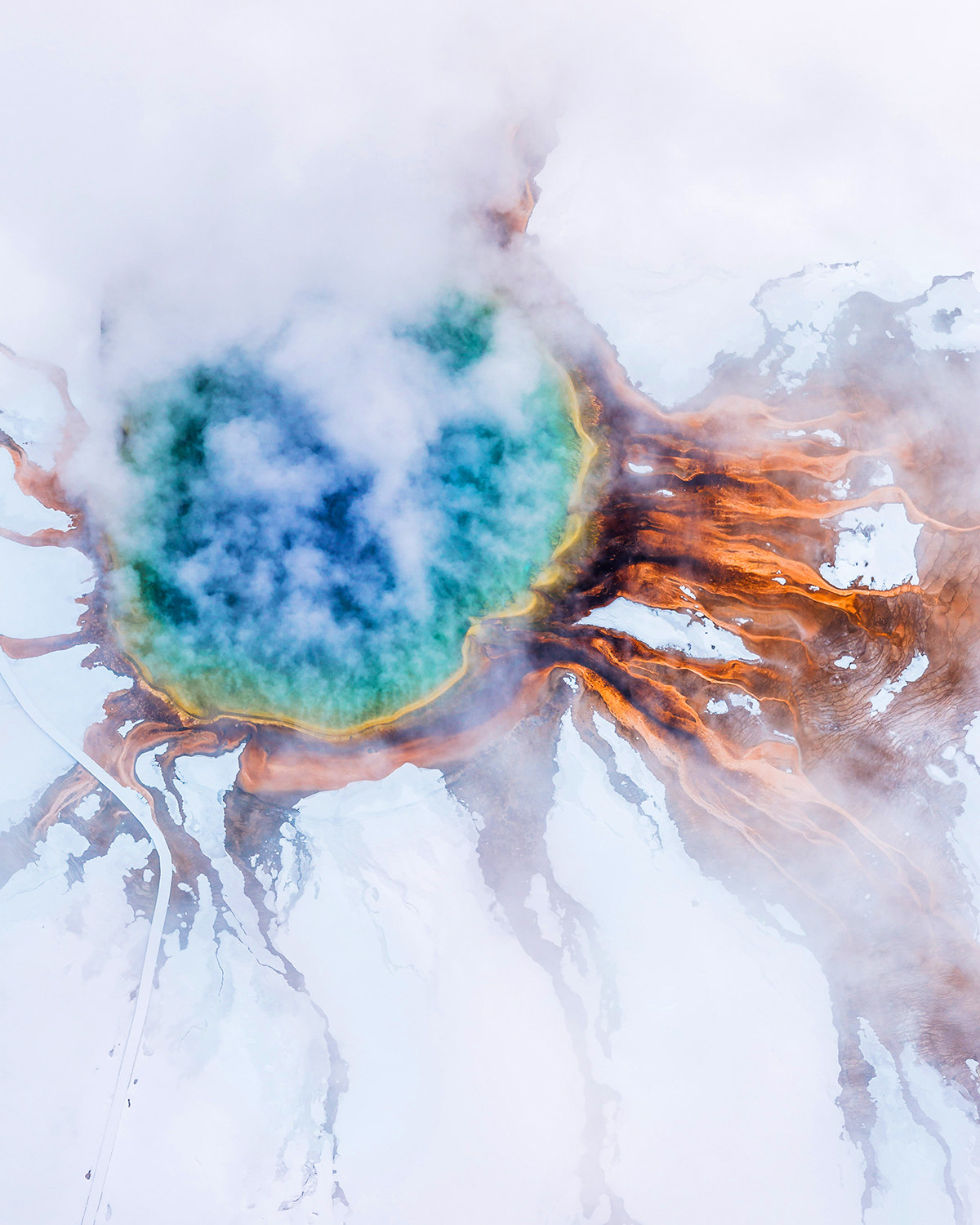 What do you hope people will take away from these images?
We can always push past our boundaries to do the things that we truly love. No one needs permission to become excellent at their craft. If we choose to follow our passion and give our best efforts, I believe that is when the magic happens.
12.
Horseshoe Bend Near Page, Arizona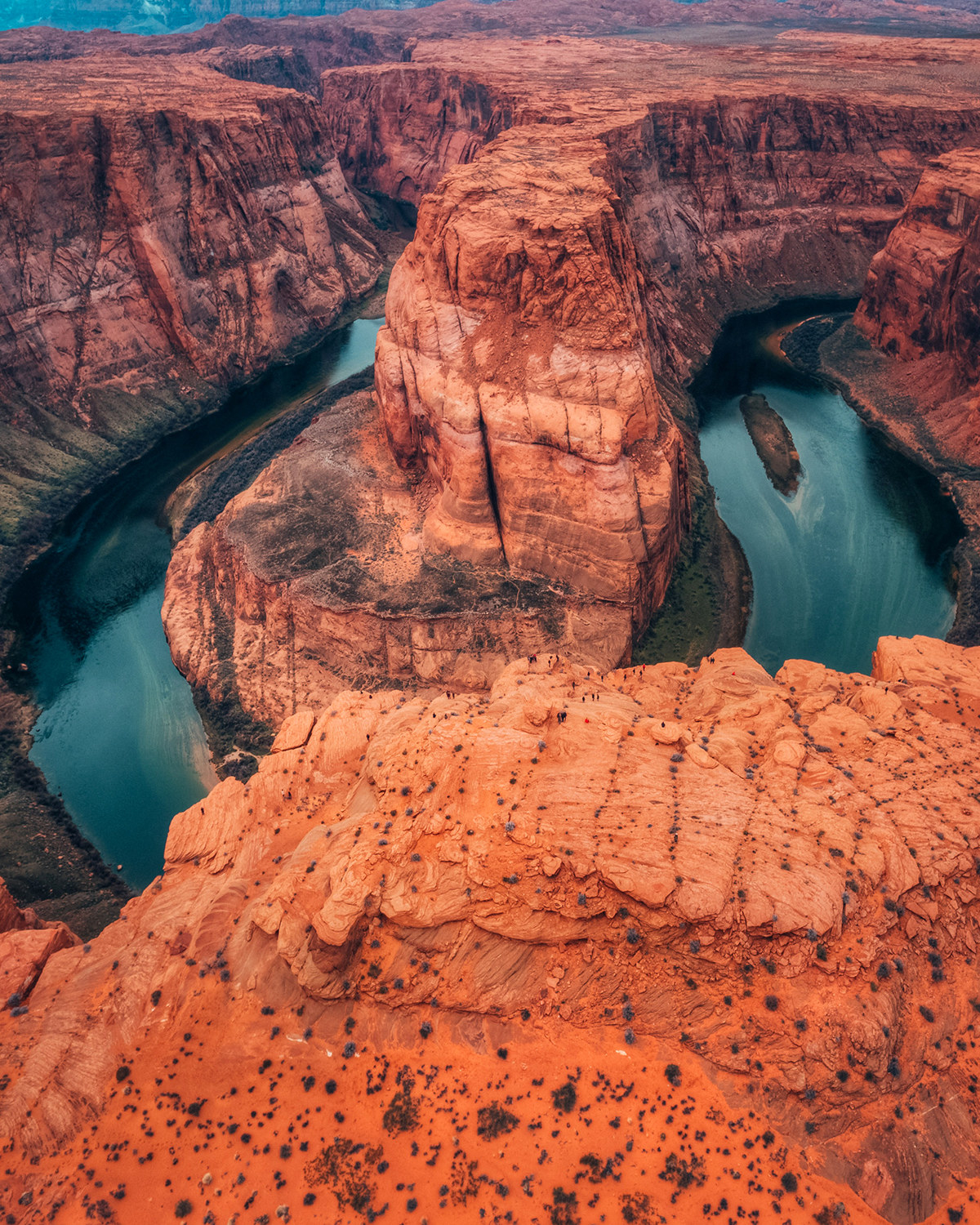 13.
Autumn in Park City, Utah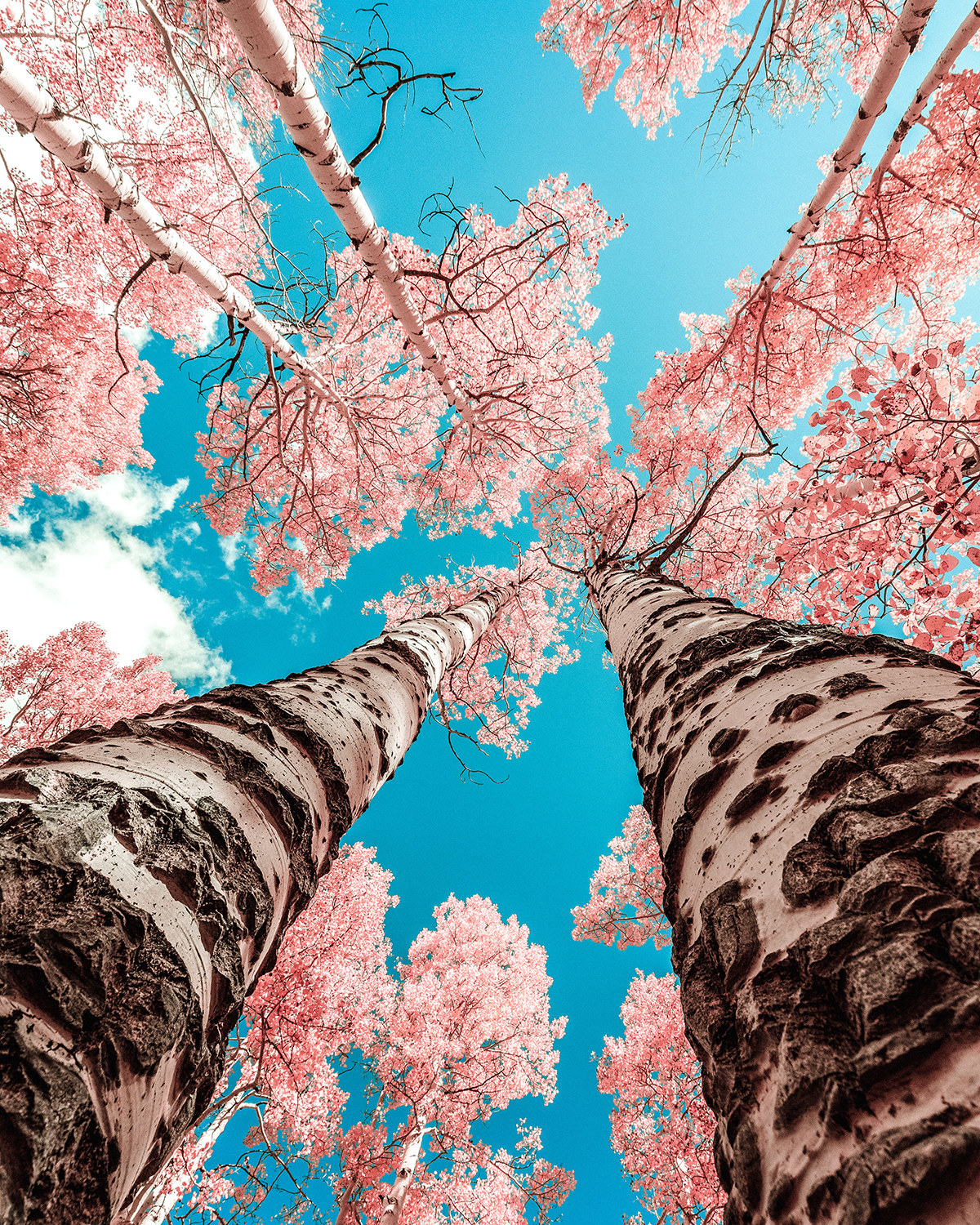 14.
Mammoth Lakes, California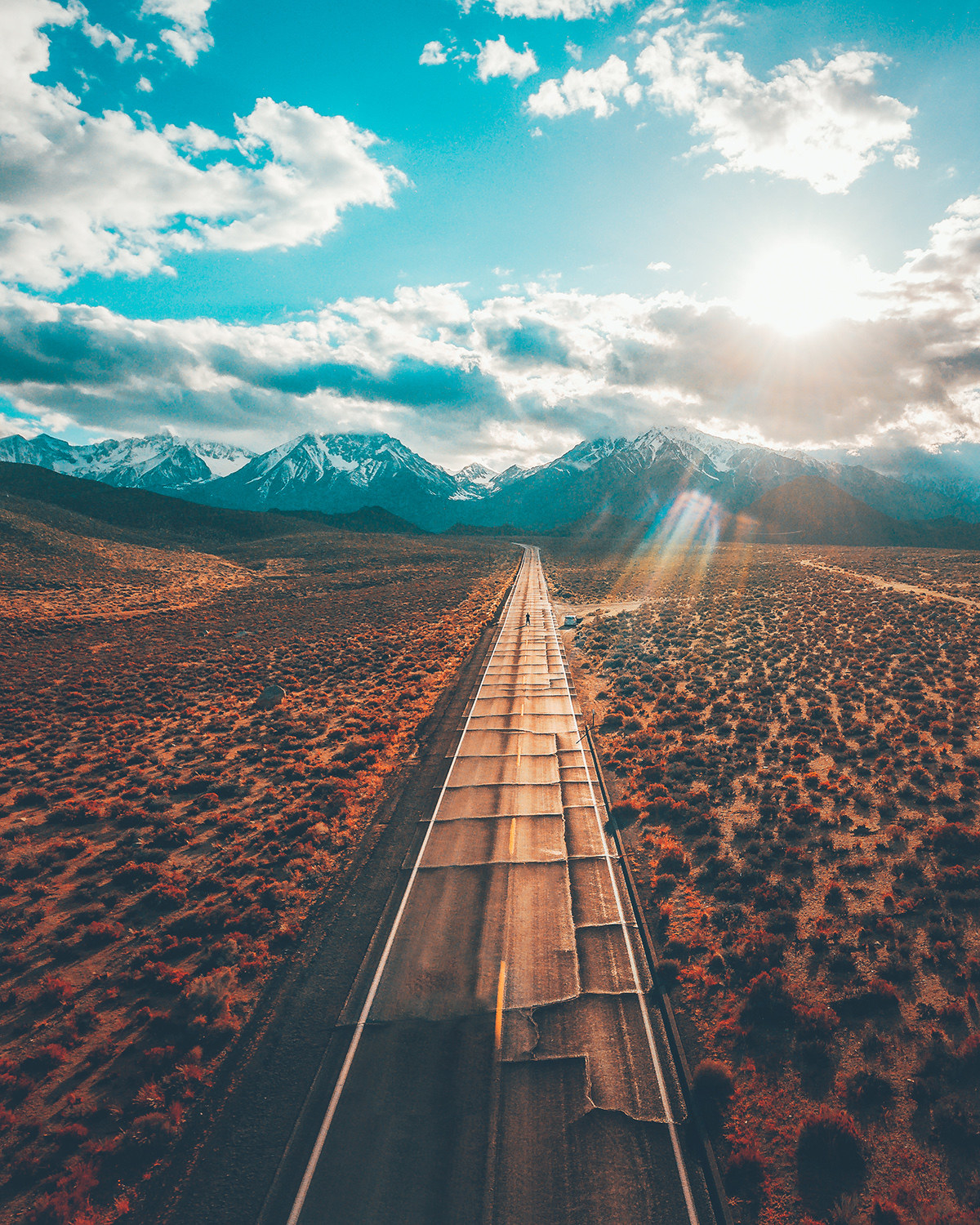 Is there a specific image that is your personal favorite?
Each one of my photos is like a baby to me. A lot of work — including everything from doing research to shots panning to monitoring weather and traveling — goes into each and every picture. But I have to say that the picture of the Grand Tetons is my favorite. It was taken at dusk, 15,000 feet above sea level over Grand Tetons. I love the way the clouds were gradually covering the Teton Mountains and the sun was gently illuminating the top of Teton at dusk.
15.
Laguna Beach, California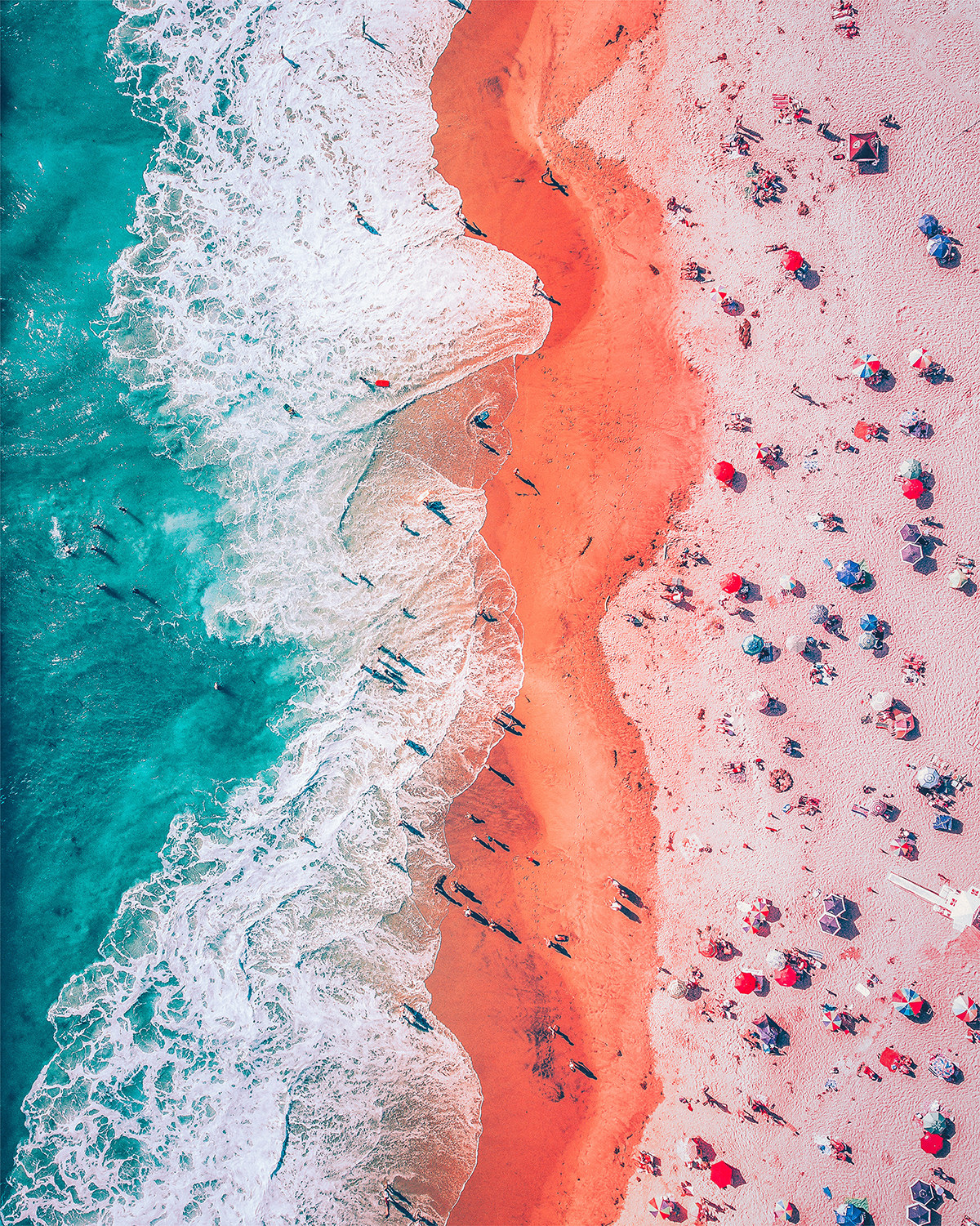 I am really excited about my upcoming projects. I feel that we are living in a very exciting time that allows us the opportunity to take incredible photos that will inspire people and provide the ability to communicate messages that can effect positive change in our society. I have started working on a documentary film, an aerial book, and a few other ambitious projects that I think will do just that.
16.
Sunset Over Downtown Los Angeles